The New Year brings new adventures here at Taaluma Totes.  We are off to Southeast Asia to seek out more unique textiles from deep within the hills of Laos, to the busy markets of Indonesia, starting with Chiang Mai, Thailand!  What better way to explore new lands than to do it with a bucket list!
1.  Make a new friend
2.  Learn a language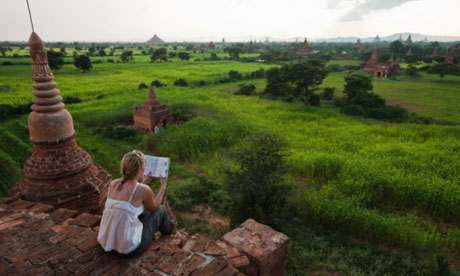 3.  Make someone's day once a day
4.  Begin microlending in 10 new countries
5.  Live without a Car
6.  And have a Ride-An-Elephant-To-Work Day
7.  Catch dinner with the locals
8.  Ask a monk to tell us about the best day of his life
9.  Quadruple Taaluma's impact in 2014
10.  Do fish lips to a fish
11.  Perfect the one language that IS spoken around the world... Body language
12.  Weave with a Thai fabric weaver
13.  Get high fives from people who don't know what high fives are
14.  And from a gibbon
15.  Listen to silence in an ancient temple
16.  Shop like a local
17.  Learn to dance
18.  Try one new food everyday
19.  Connect the world through fabric
20.  Own only what we can carry
Here's to Feeling Good, because after all the adventures of 2014 are just around the corner!