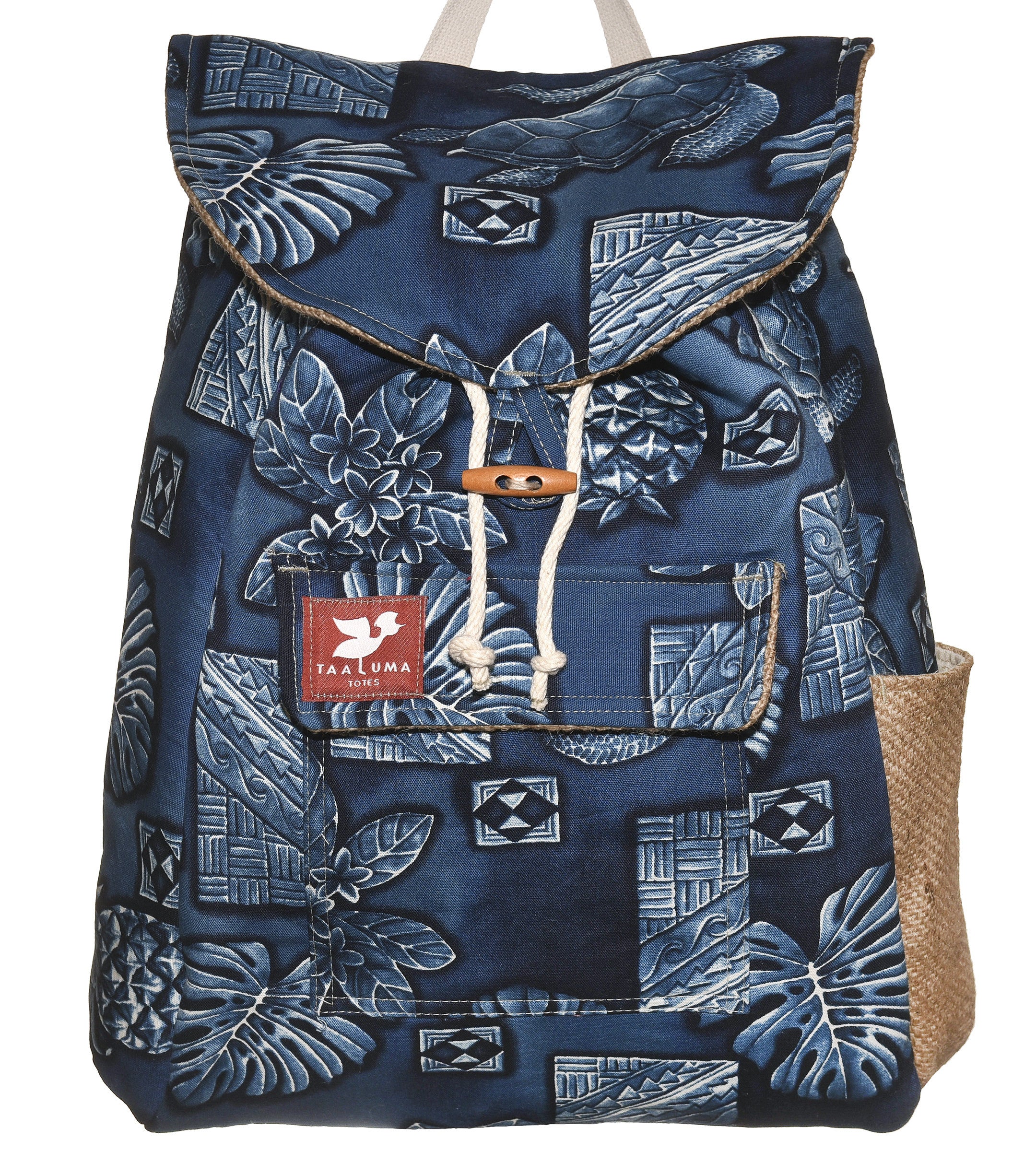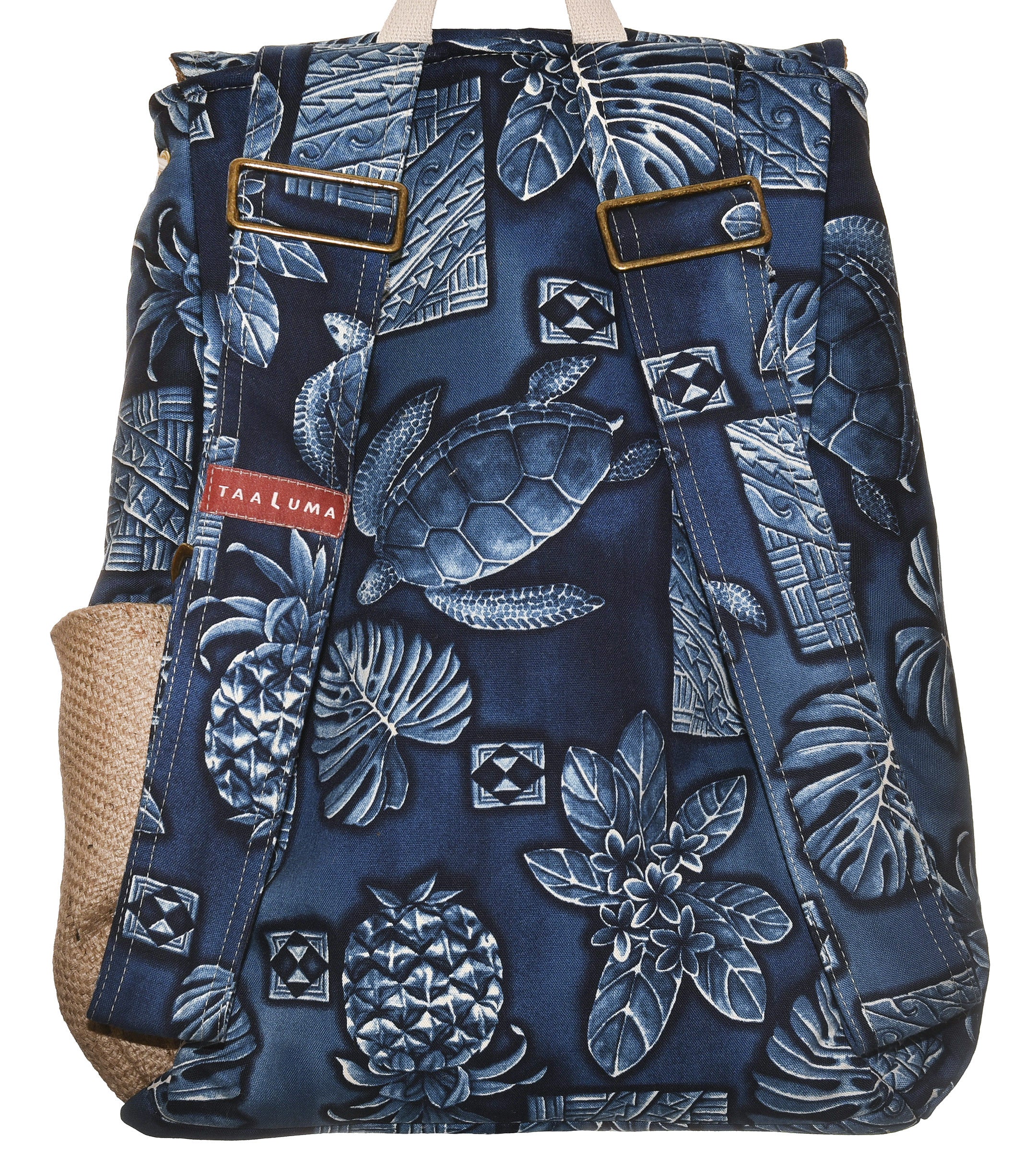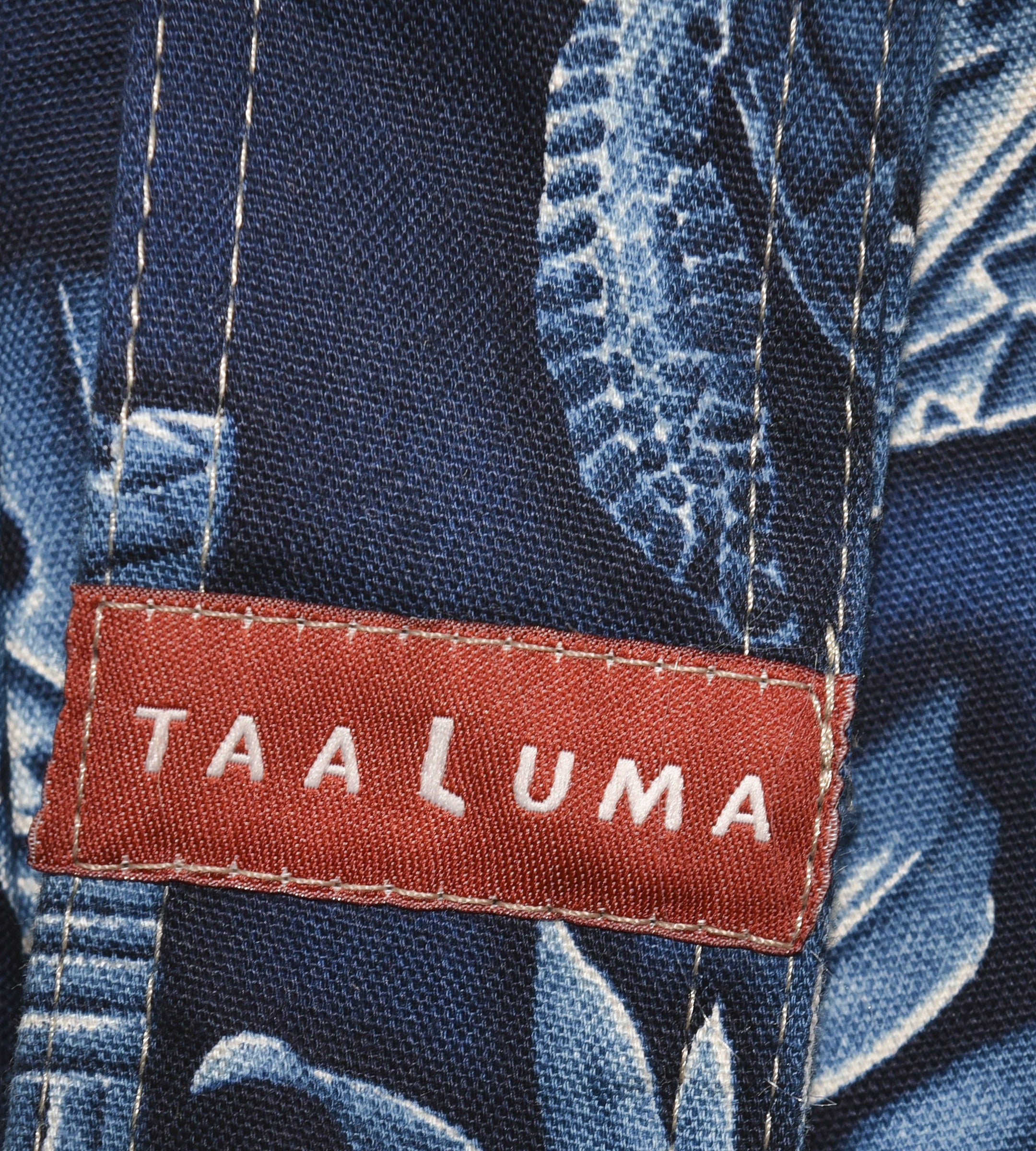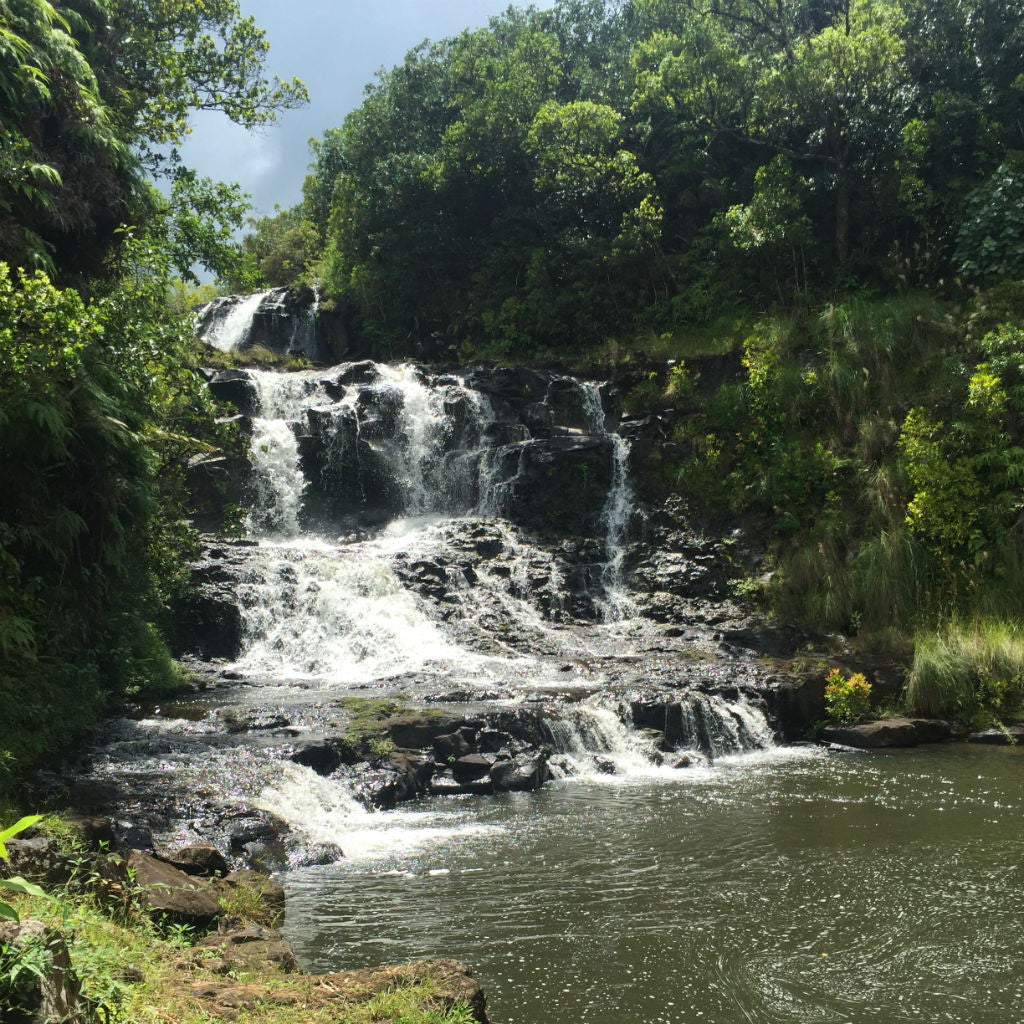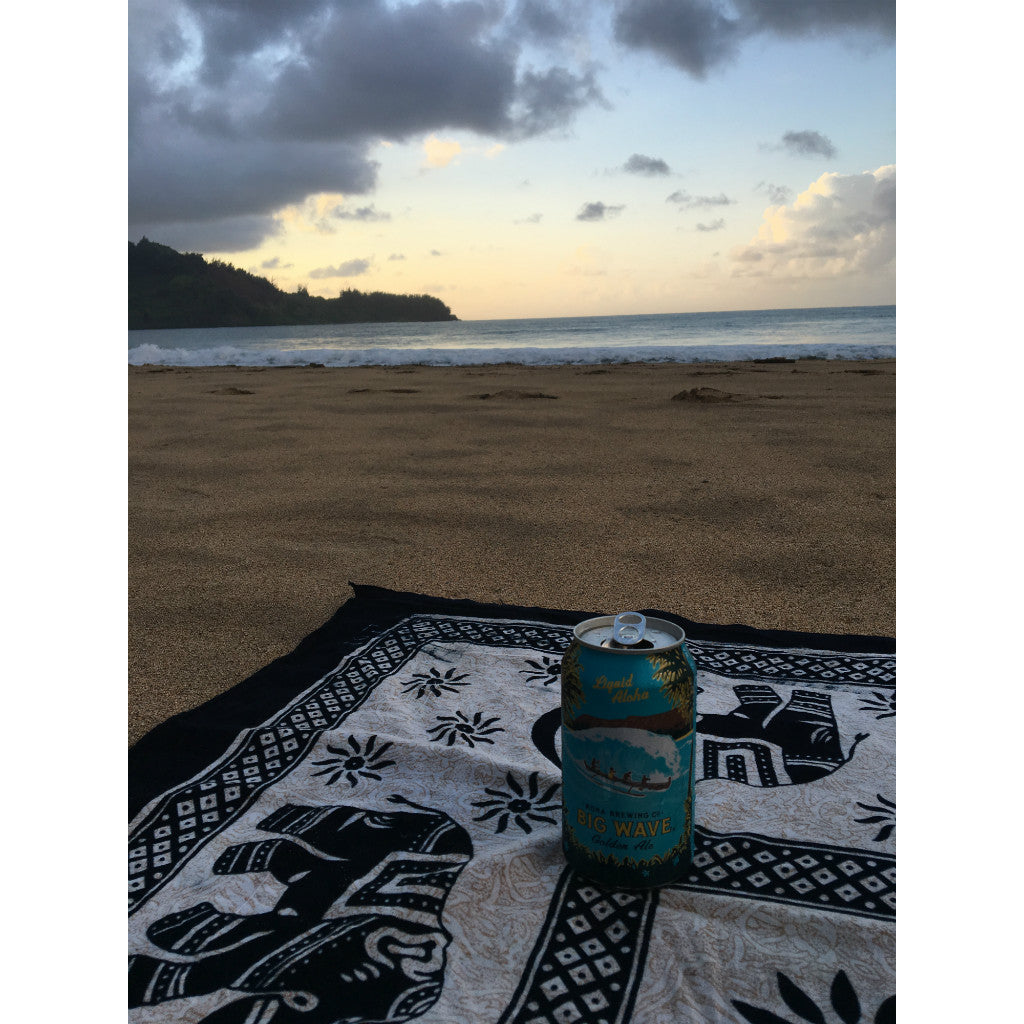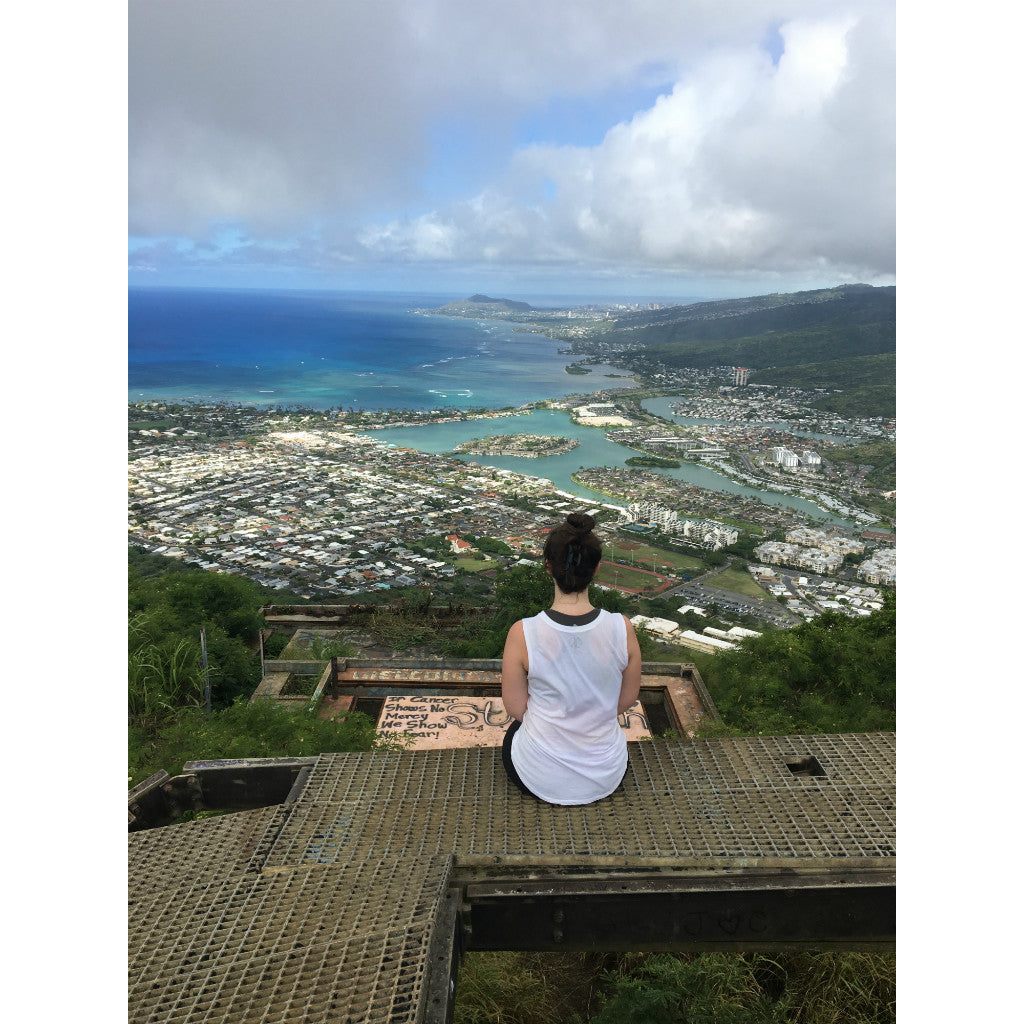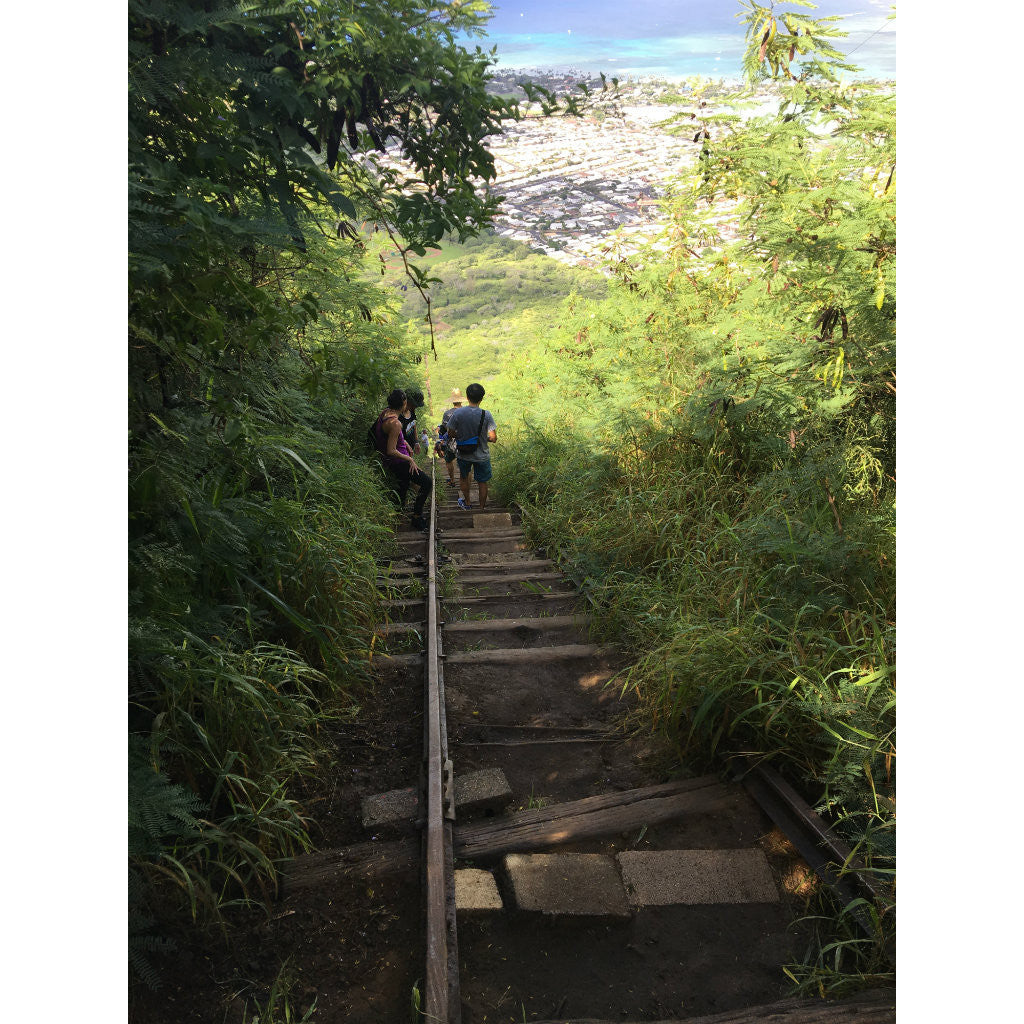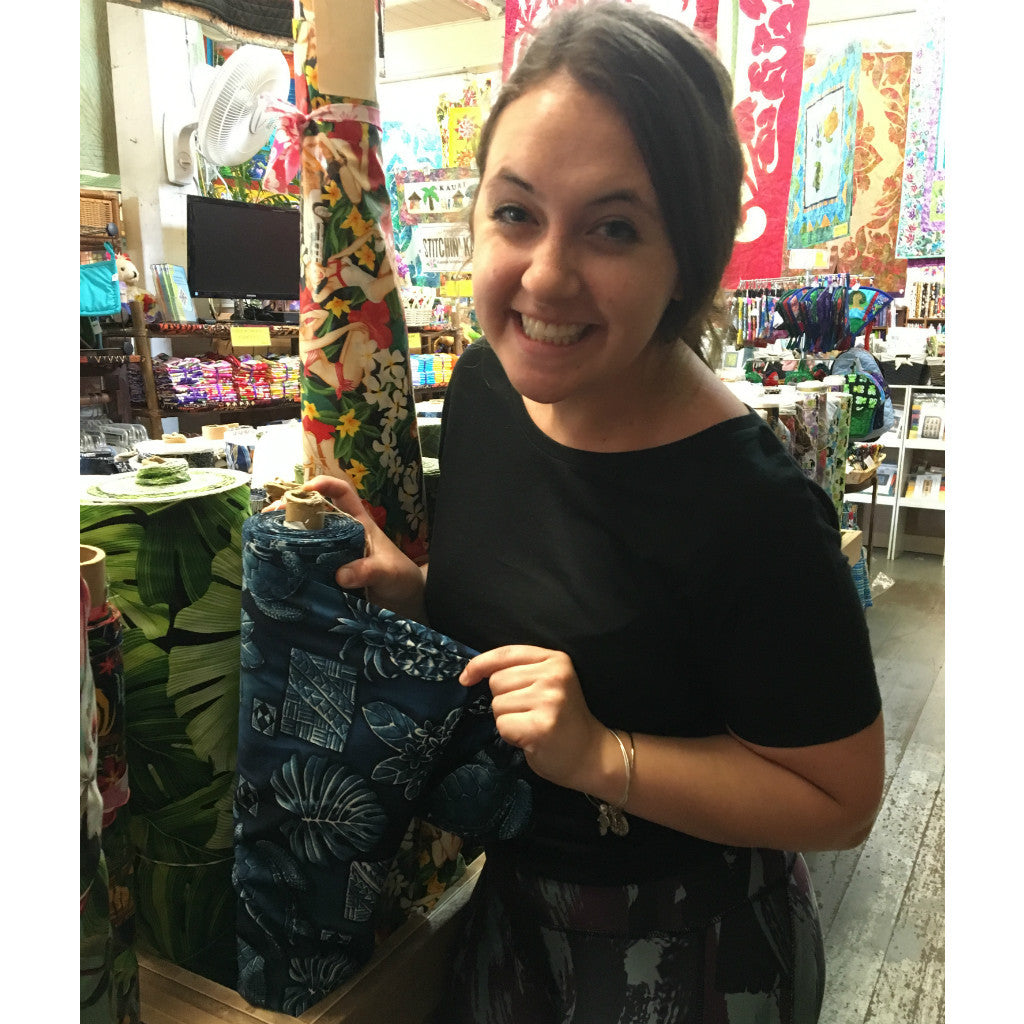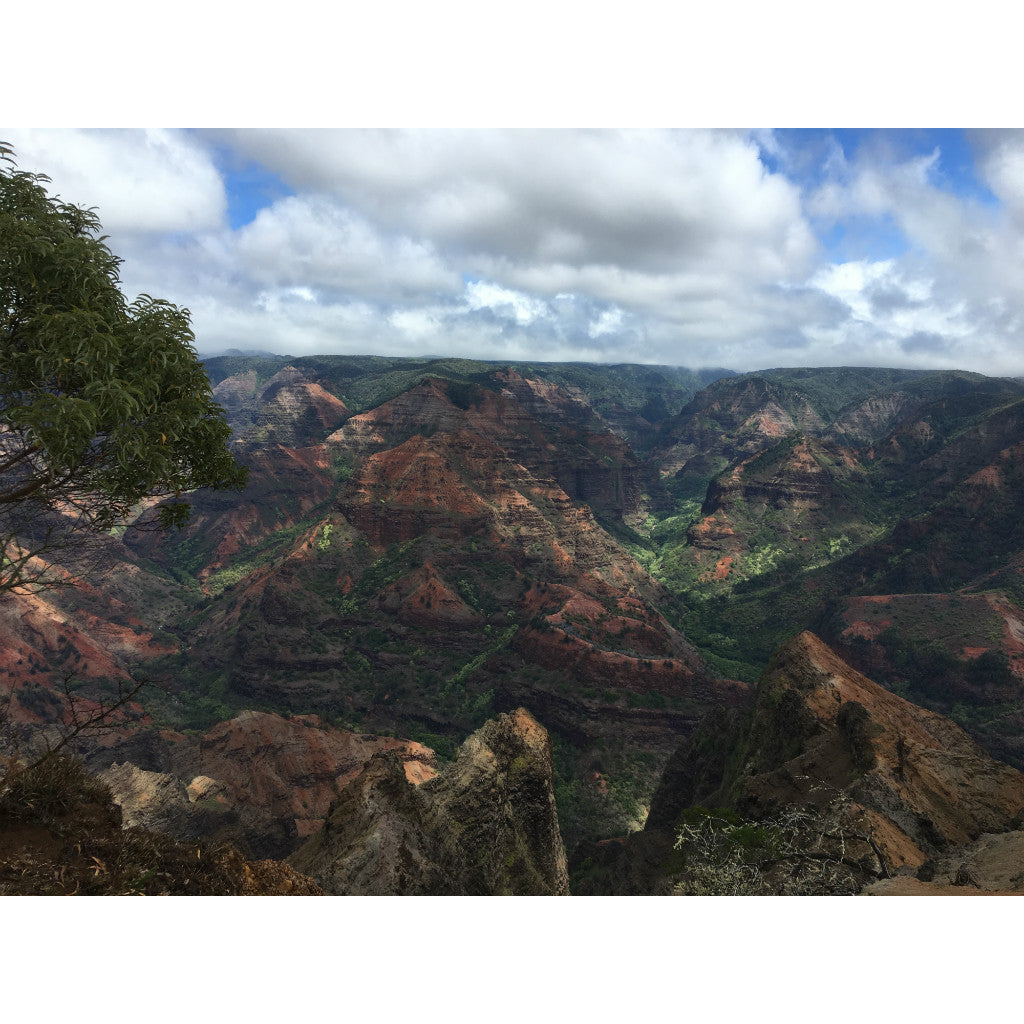 Hawaii Tote (by Mandy Schlegel)
Traditional fabric from Kauai, Hawaii brought to you by traveler Mandy Schlegel.
"Kauai is known as the "Garden Isle" - a fitting name for an island covered in green valleys and tropical rainforests with cascading waterfalls - some of the many reasons we chose to visit this island! Most fabrics we came across were exotic, colorful prints depicting these island themes. When shopping for local fabrics, we were searching for a fun design that would represent our experiences and adventures from Hawaii! We found this particular design in Lihue and chose it for its shades of blue which represents the feeling of tranquility and harmony of the islands. The flowers and foliage represent the pure and unwavering beauty of the island's terrain and culture. The pineapples represent the rich history of Hawaiian agriculture. The turtles illustrate the wildlife that are indigenous to these islands." —Mandy Schlegel
1 of 12
Limited Edition:  Only 12 made.  Be 1 of 12.
Made in USA
Fits a 17" laptop
Carry-on approved
Traveler
Mandy Schlegel:  Feeling France'y for an adventure, Mandy took a trip to Hawaii. From climbing volcanoes for crater views to hiking through tropical rainforests in search of cascading waterfalls, it was an adventure of a lifetime! The trip left Mandy eager to continue exploring more of this whole Hawaii'de world...
Bring back fabric from your next trip