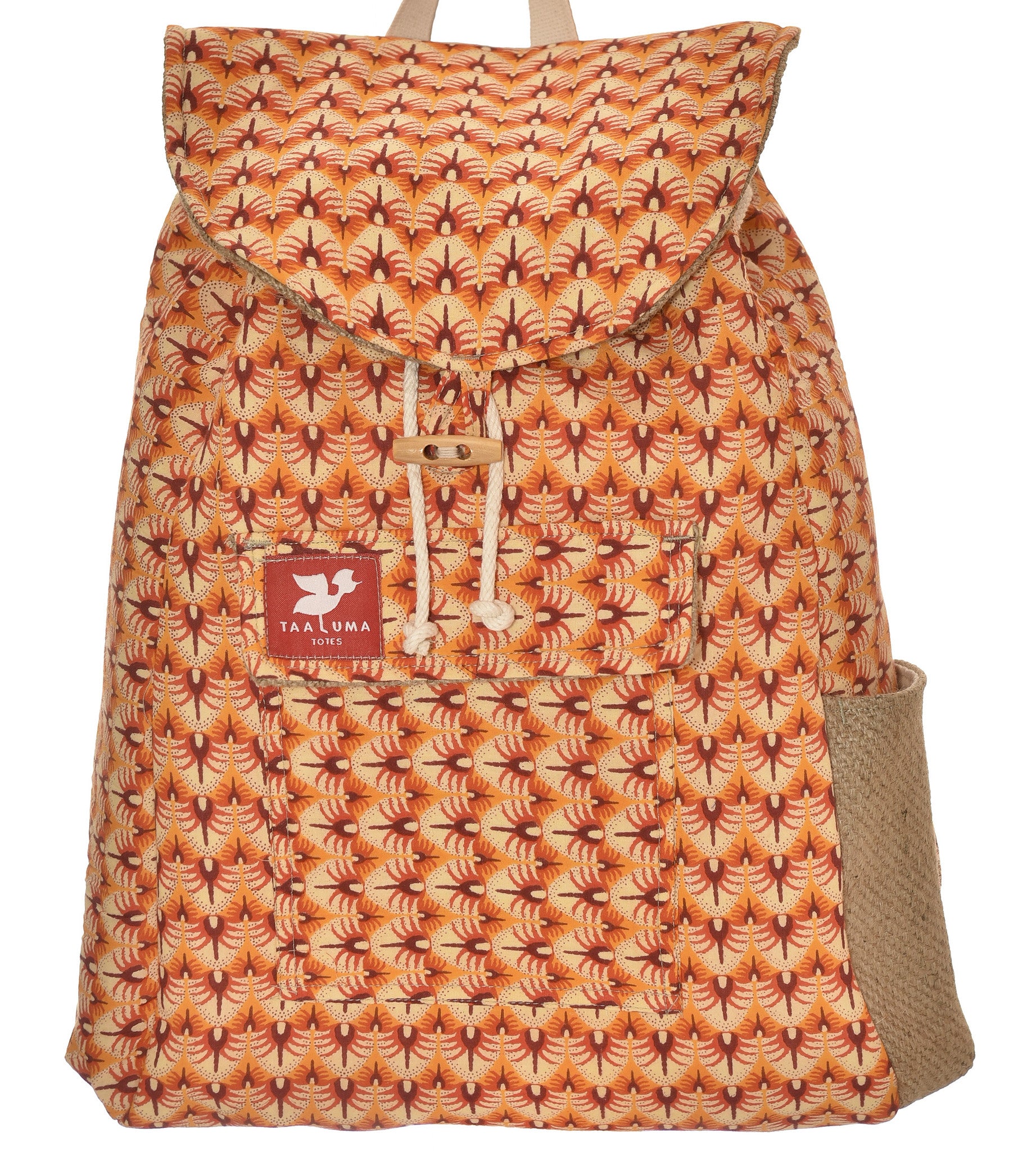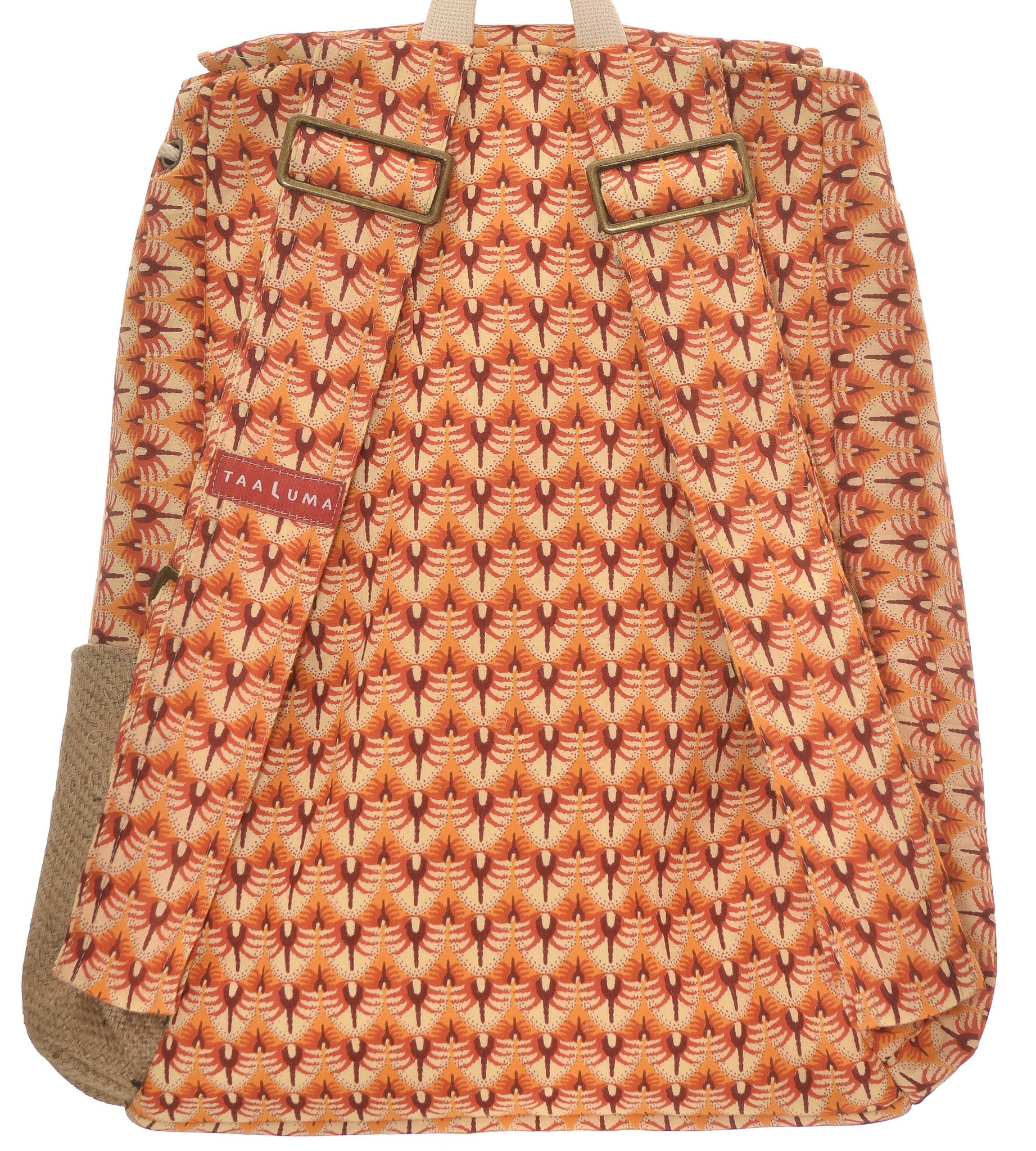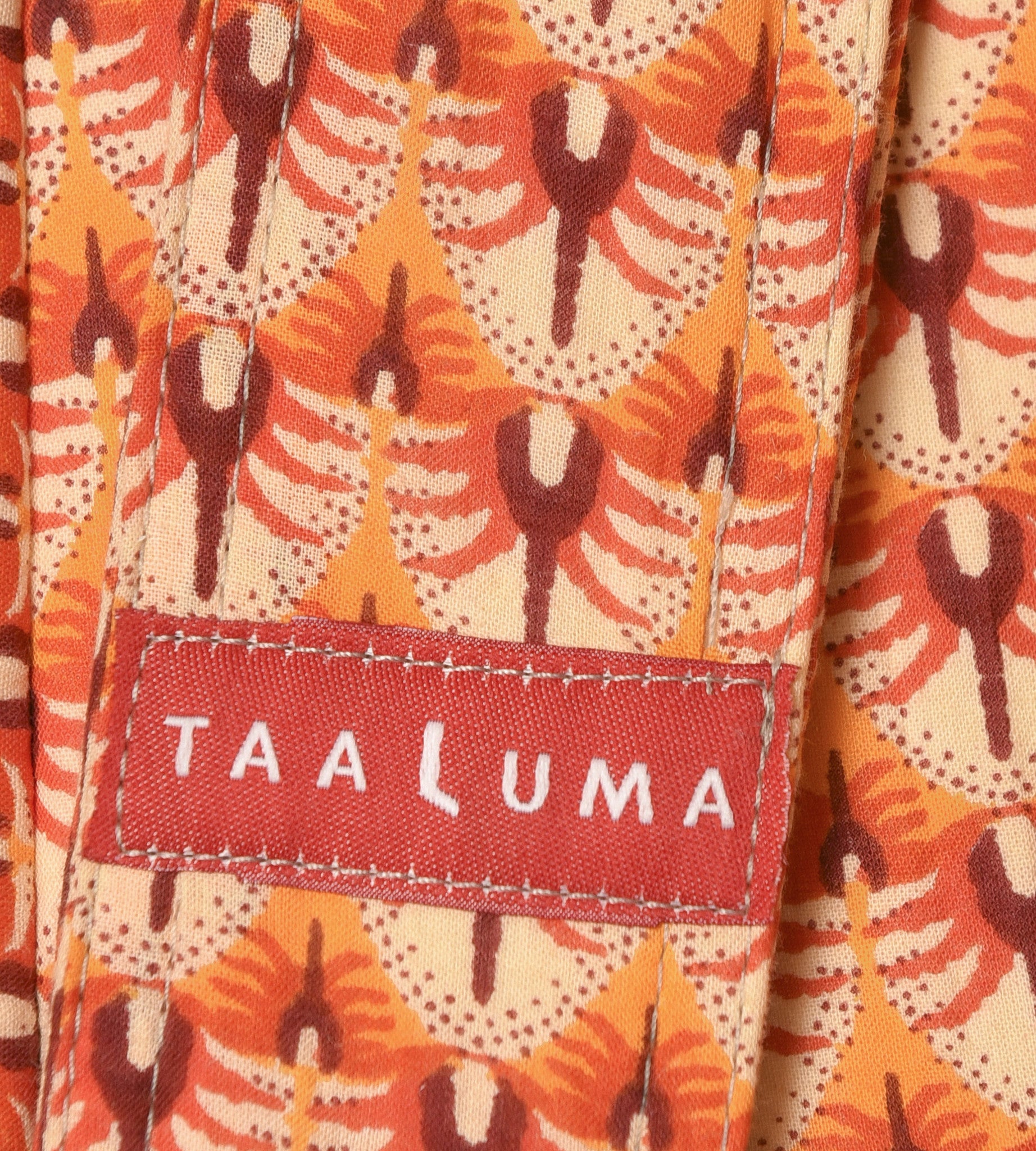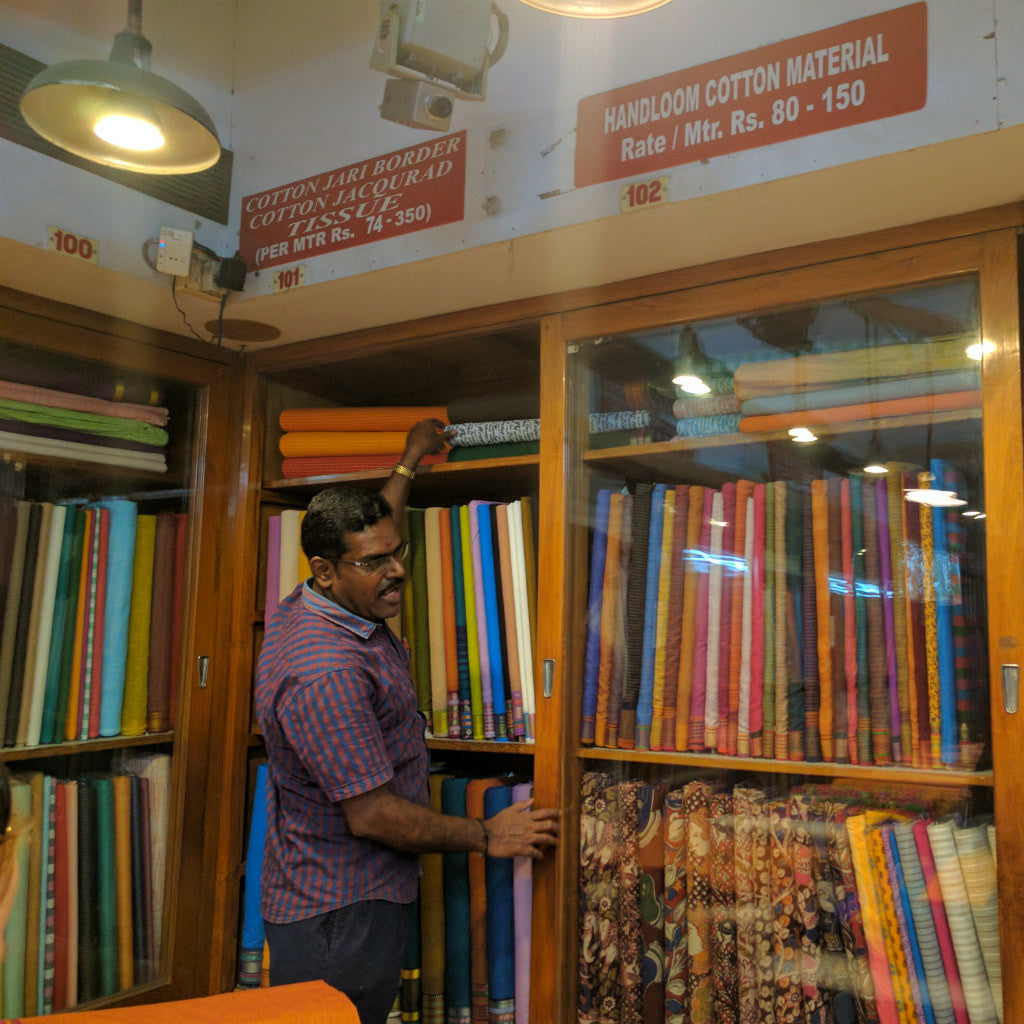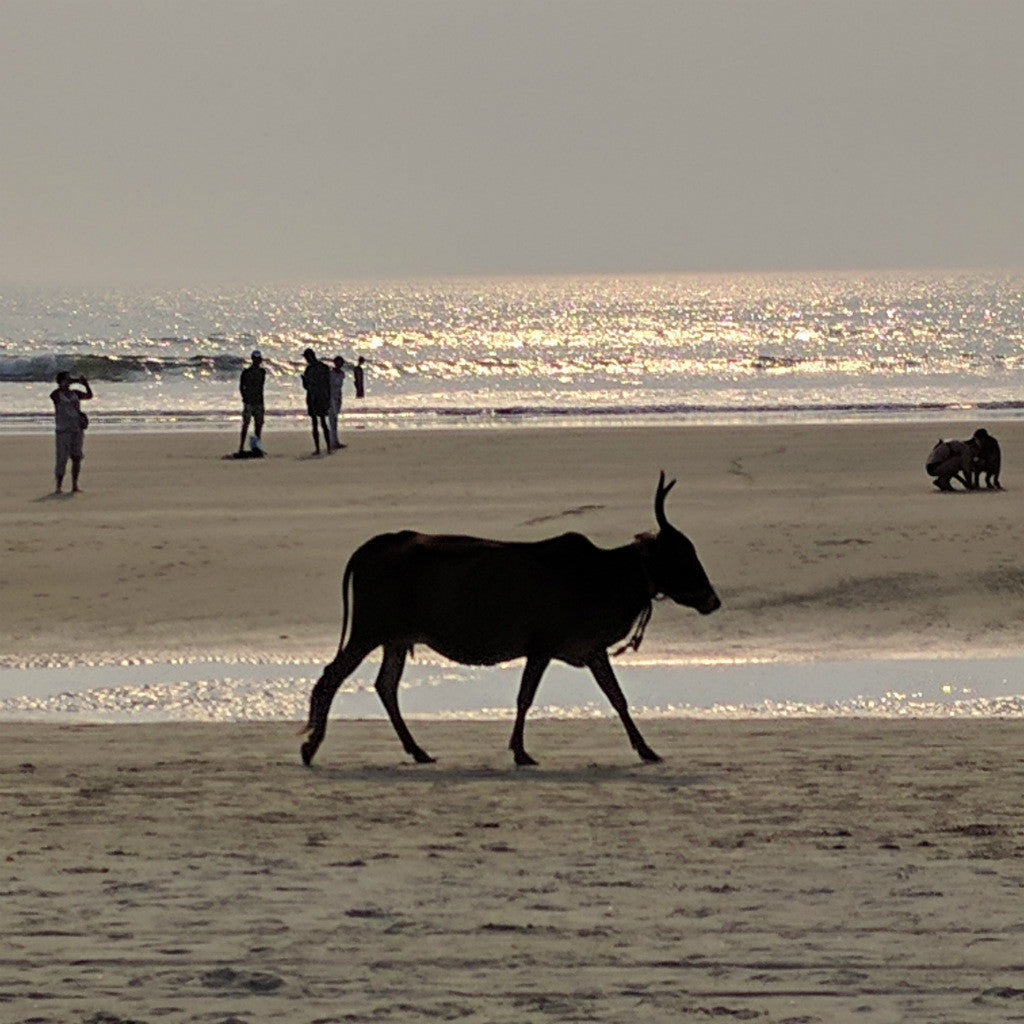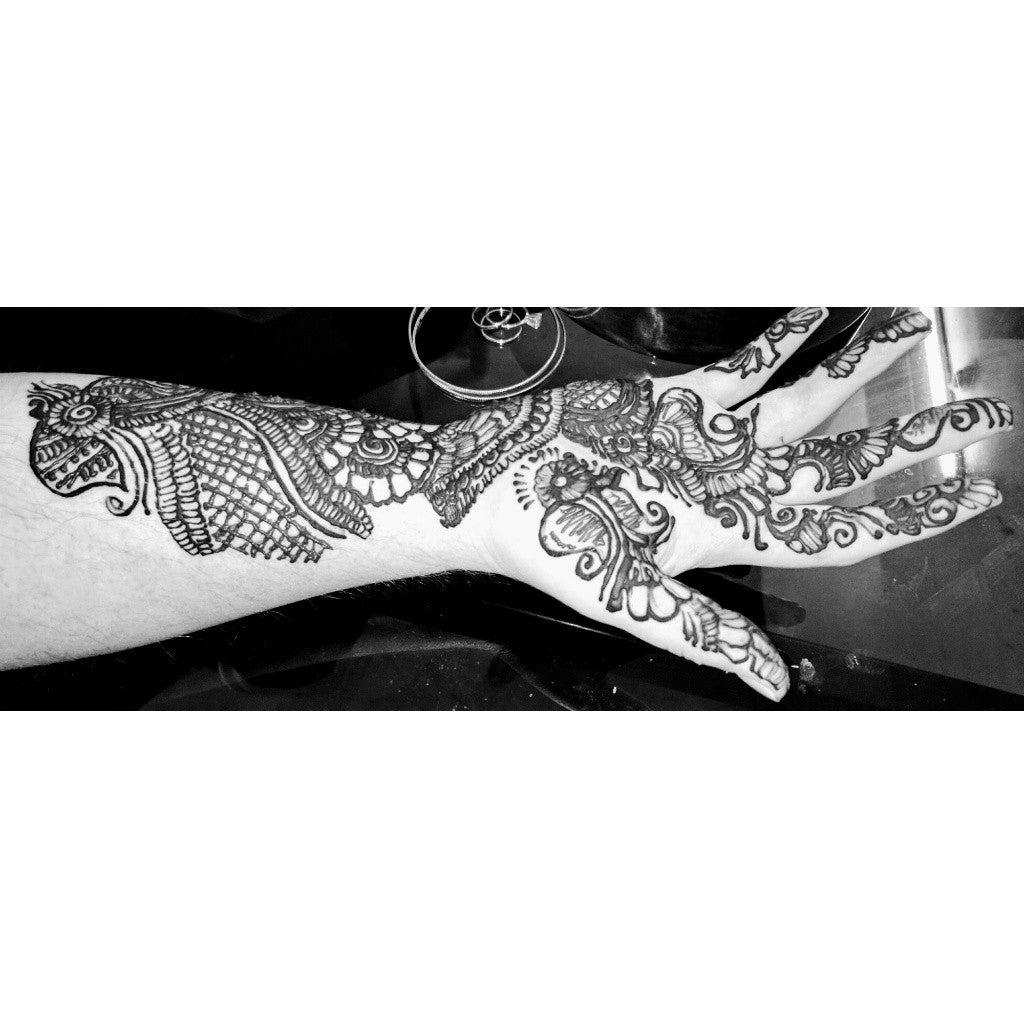 India Tote (by Brittany Ganesan)
Fabric from Chennai, India brought to you by traveler Brittany Ganesan.
"A lot of the local fabric in India is used for clothing, bright colors and bold prints in the form of Sari's and Kurta's (long tunic type shirts). The patterned print is something that we had actually seen as a pair of pants with a matching scarf that I instantly fell in love with." —Brittany Ganesan
1 of 16
Limited Edition:  Only 16 made.  Be 1 of 16.
Made in USA
Fits a 17" laptop
Carry-on approved
Traveler
Brittany Ganesan:  Brittany traveled to India on a trip to meet her husband's extended family. From Chennai to Hyderabad to Bangalore, she set out on an India'rring adventure to get to know the country. She enjoys naan-stop walking when in a new place, and she's filled with curry'osity about local everyday life.  Walking is the easiest way to chat with locals and take in the new sights, sounds and smells all around her!