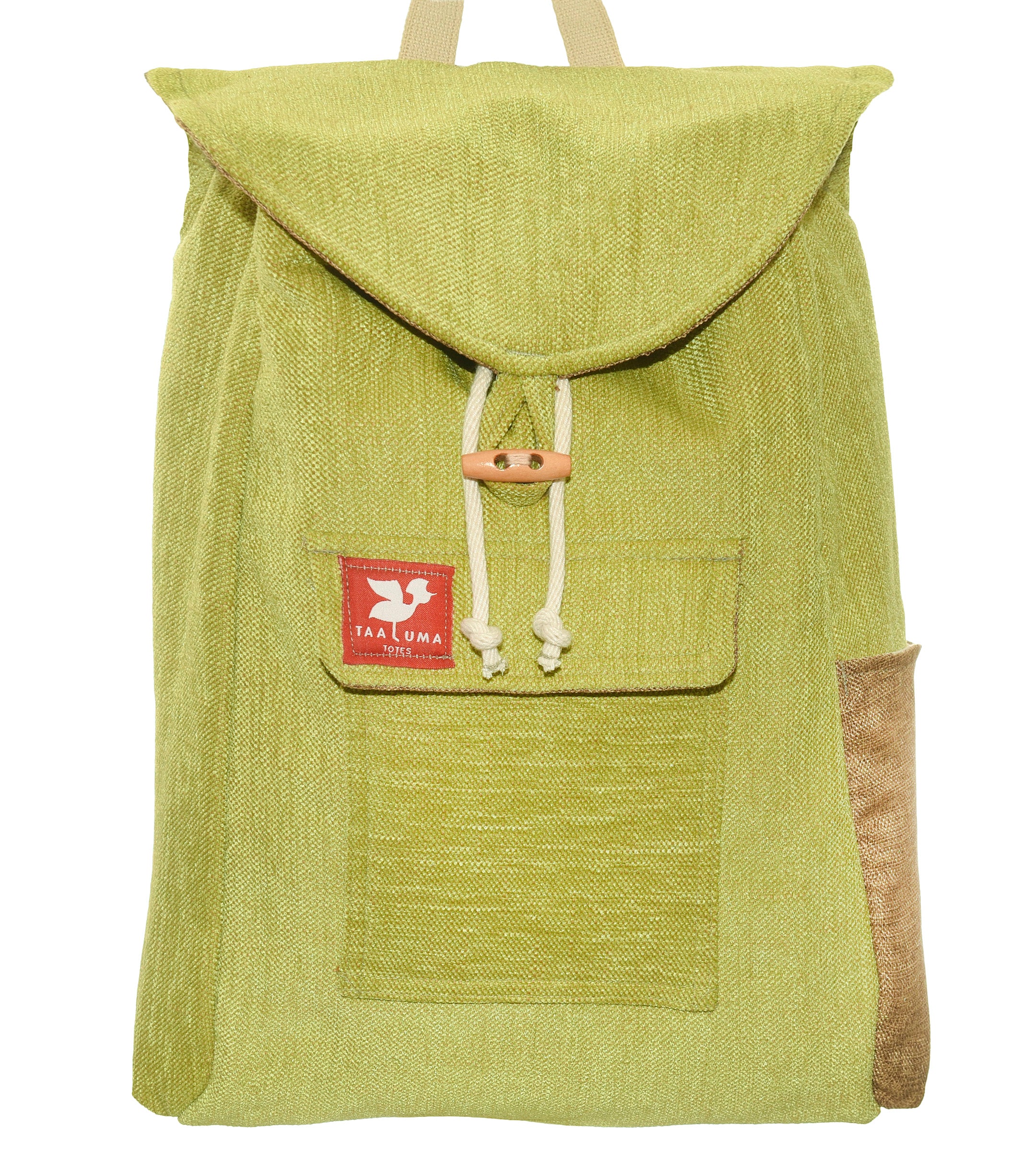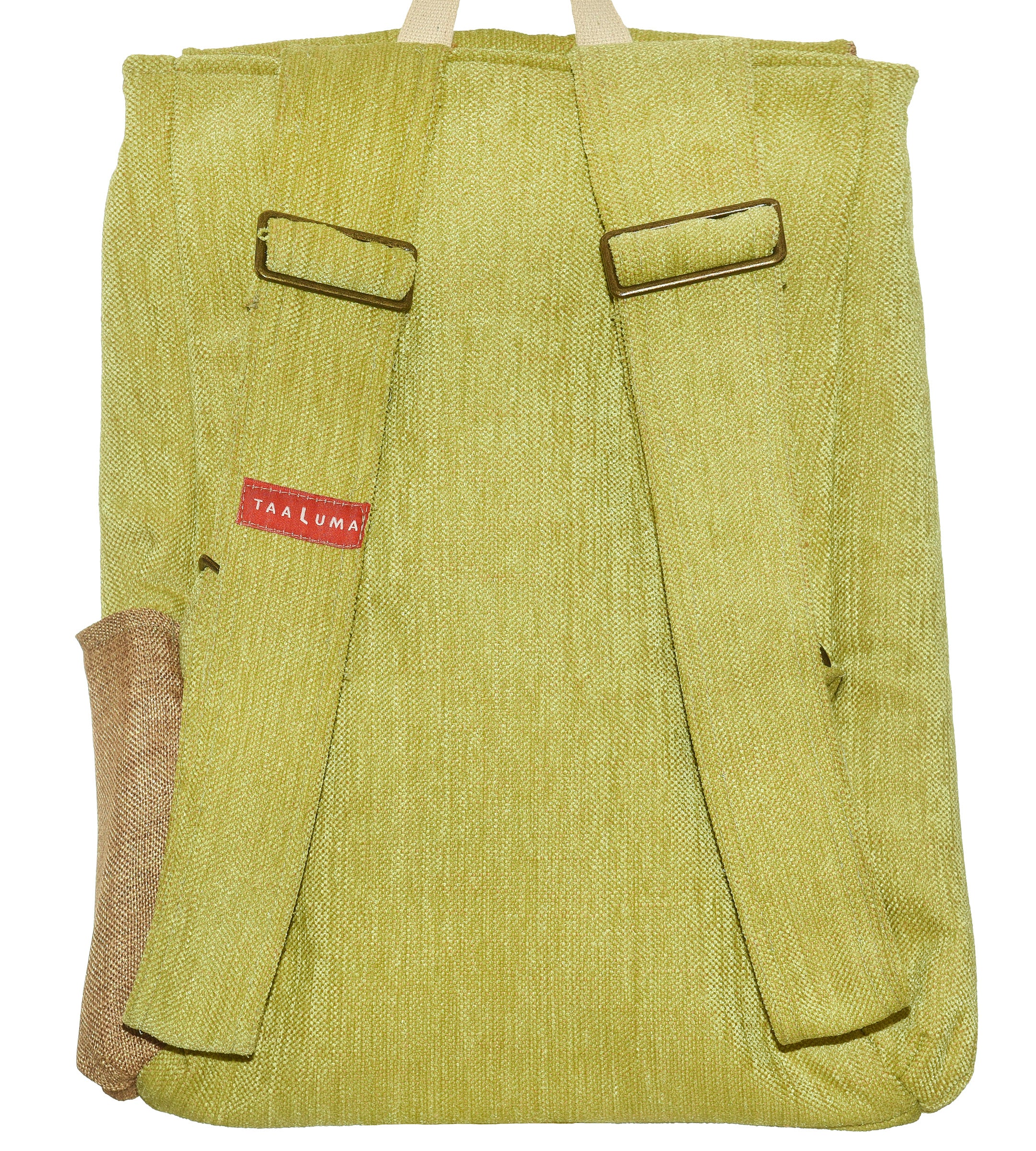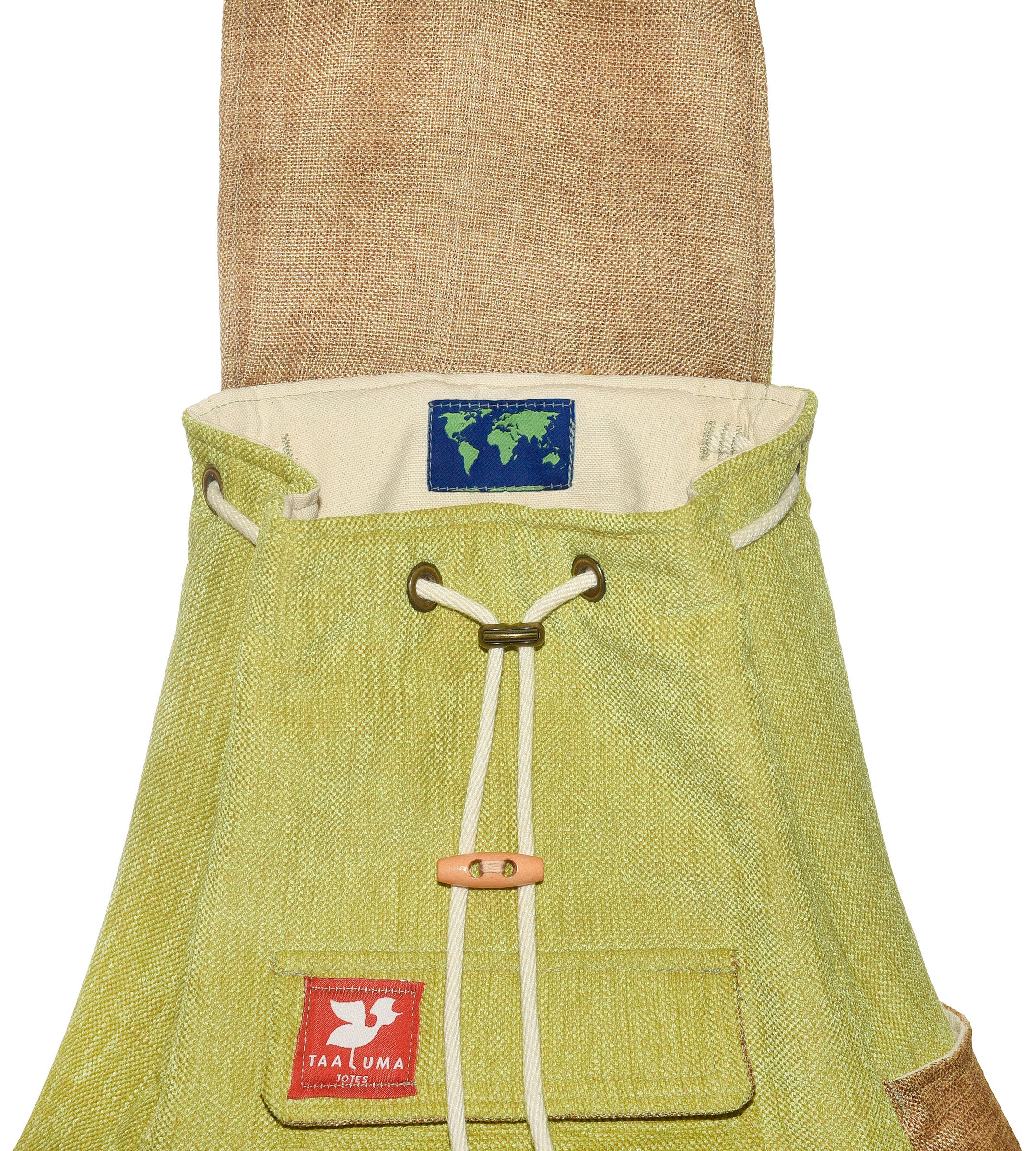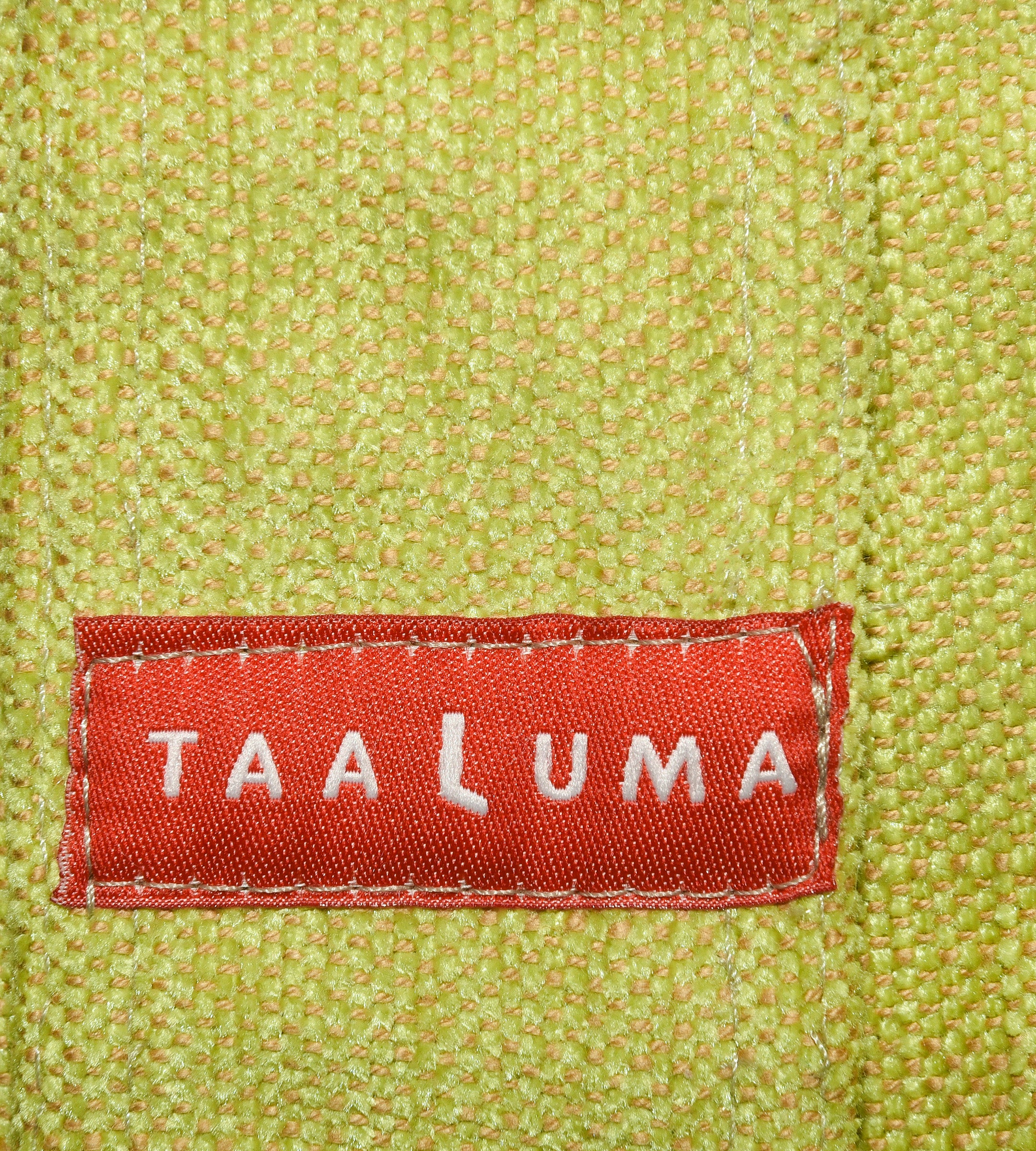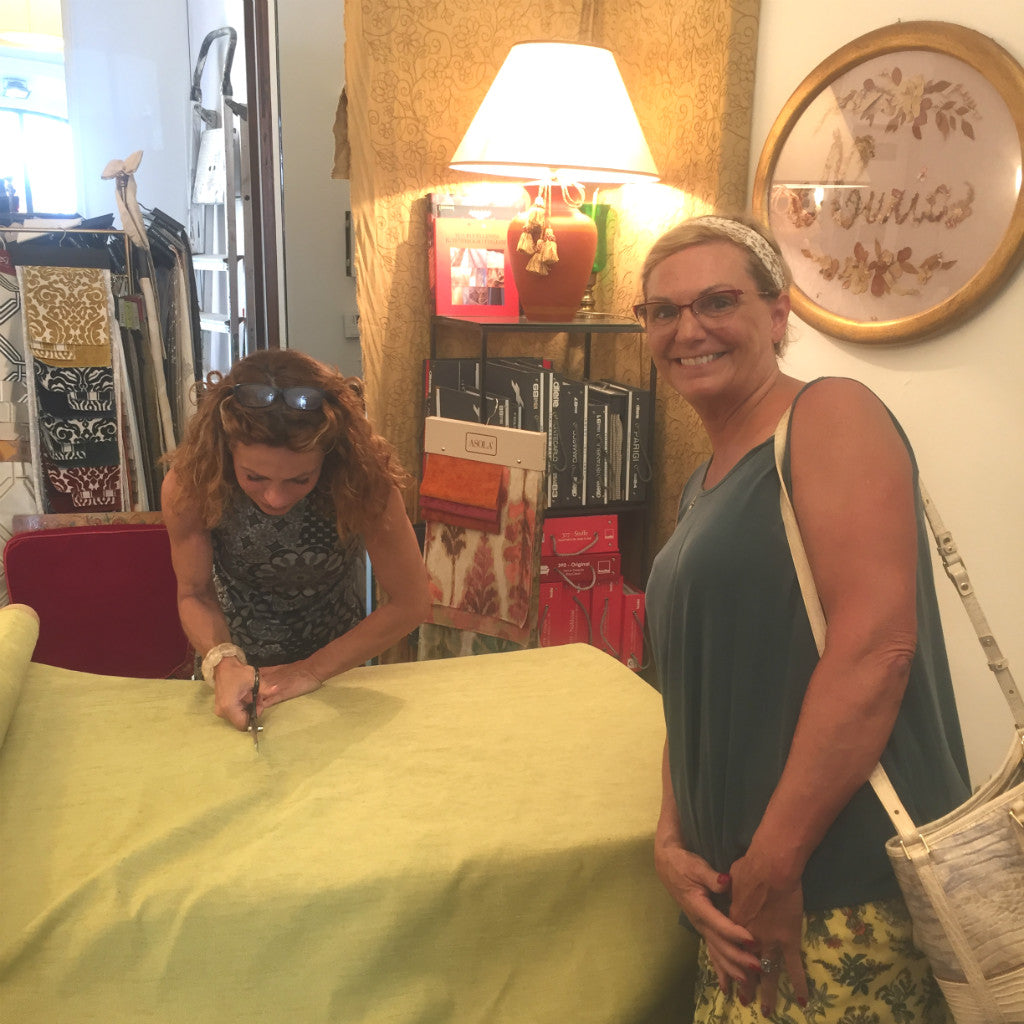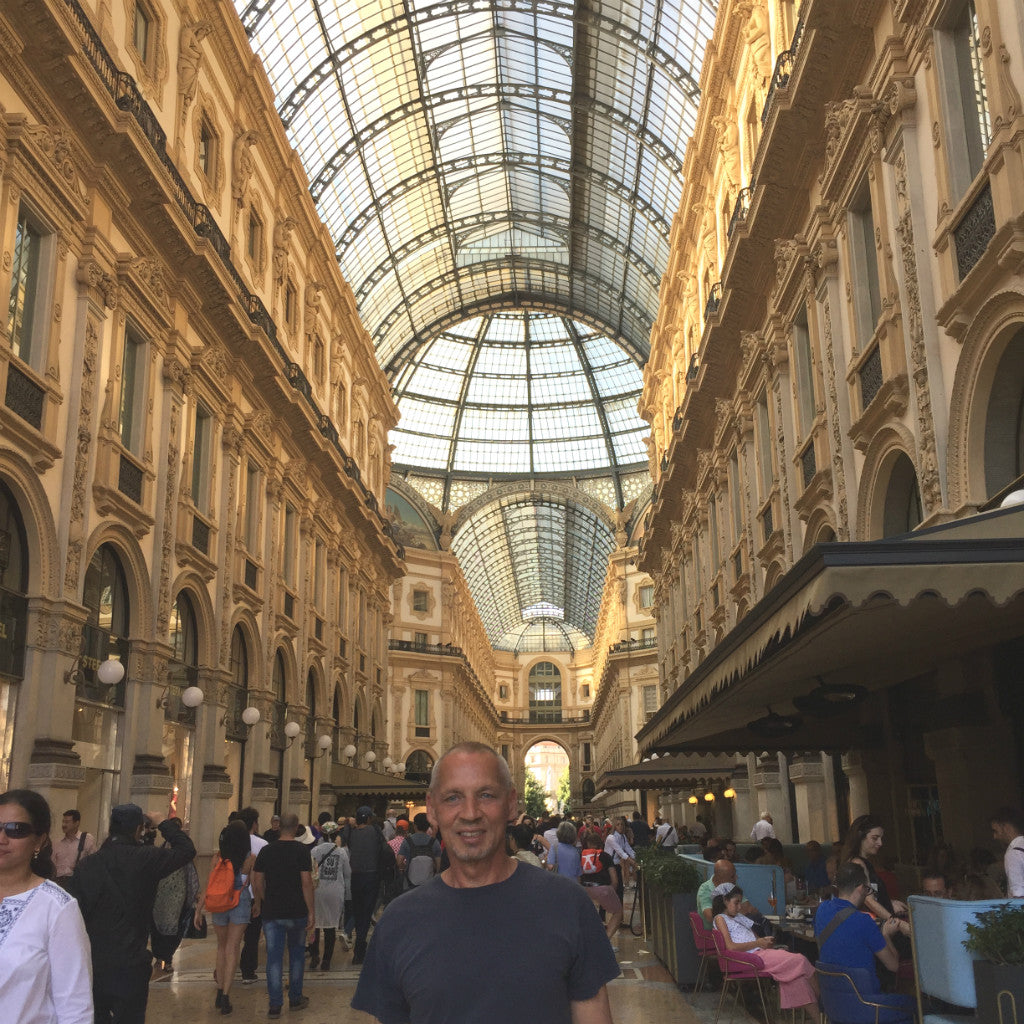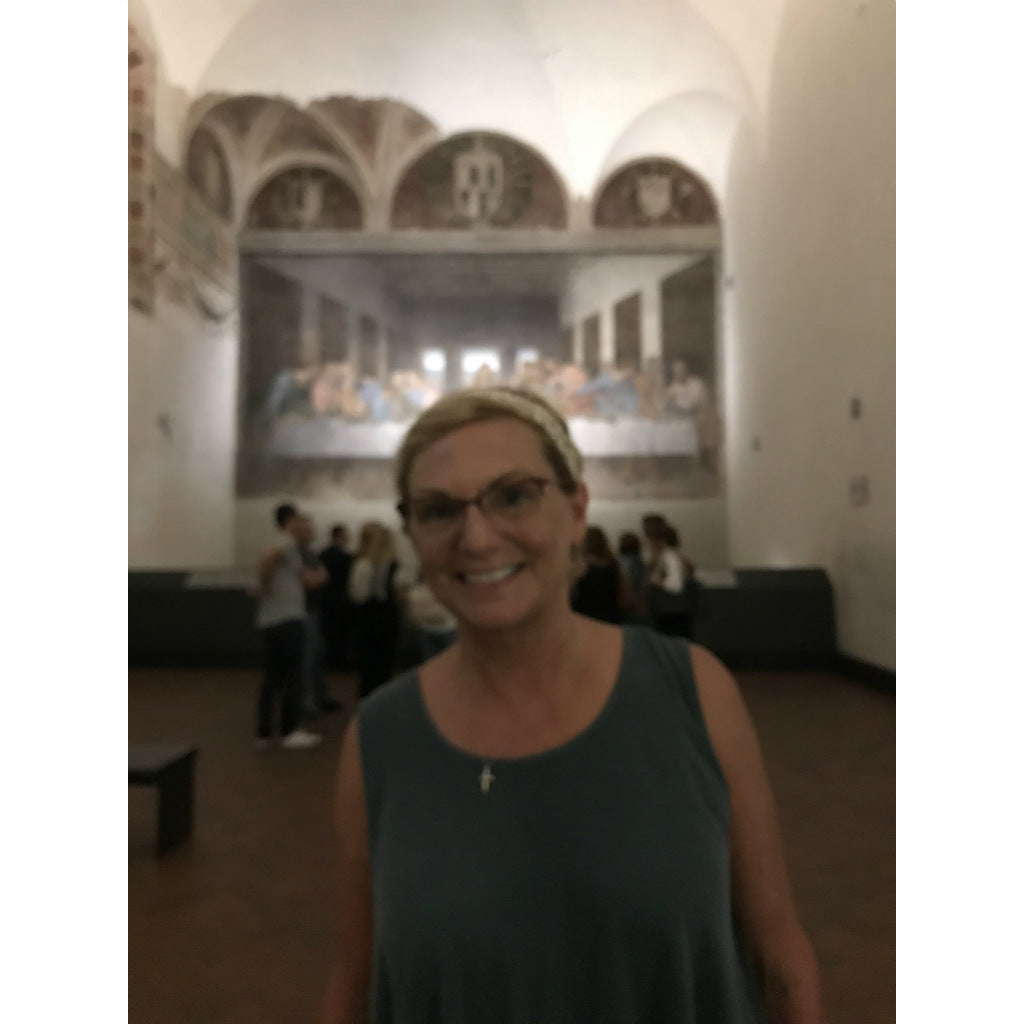 Italy Tote (by Robin Stursa)
Fabric from Milan, Italy brought to you by traveler Robin Stursa.
"I ran across the fabric store [while] walking the busy streets of Milan after seeing the Last Supper painting. It was great fun looking through bolts of [Italian] fabric 4-5 bolts deep until I found this lovely green fabric that had good weight and a great feel." —Robin Stursa
1 of 9
Limited Edition:  Only 9 made
Made in USA
Fits a 15" laptop
Passport pocket inside
Traveler
Robin Stursa:  For Robin, exploring Italy revolved around local food, historical churches and colorful markets. With each trip she finds herself a'Greece'iating cultures in a new way and the history of how that culture came to be.
Bring back fabric from your next trip