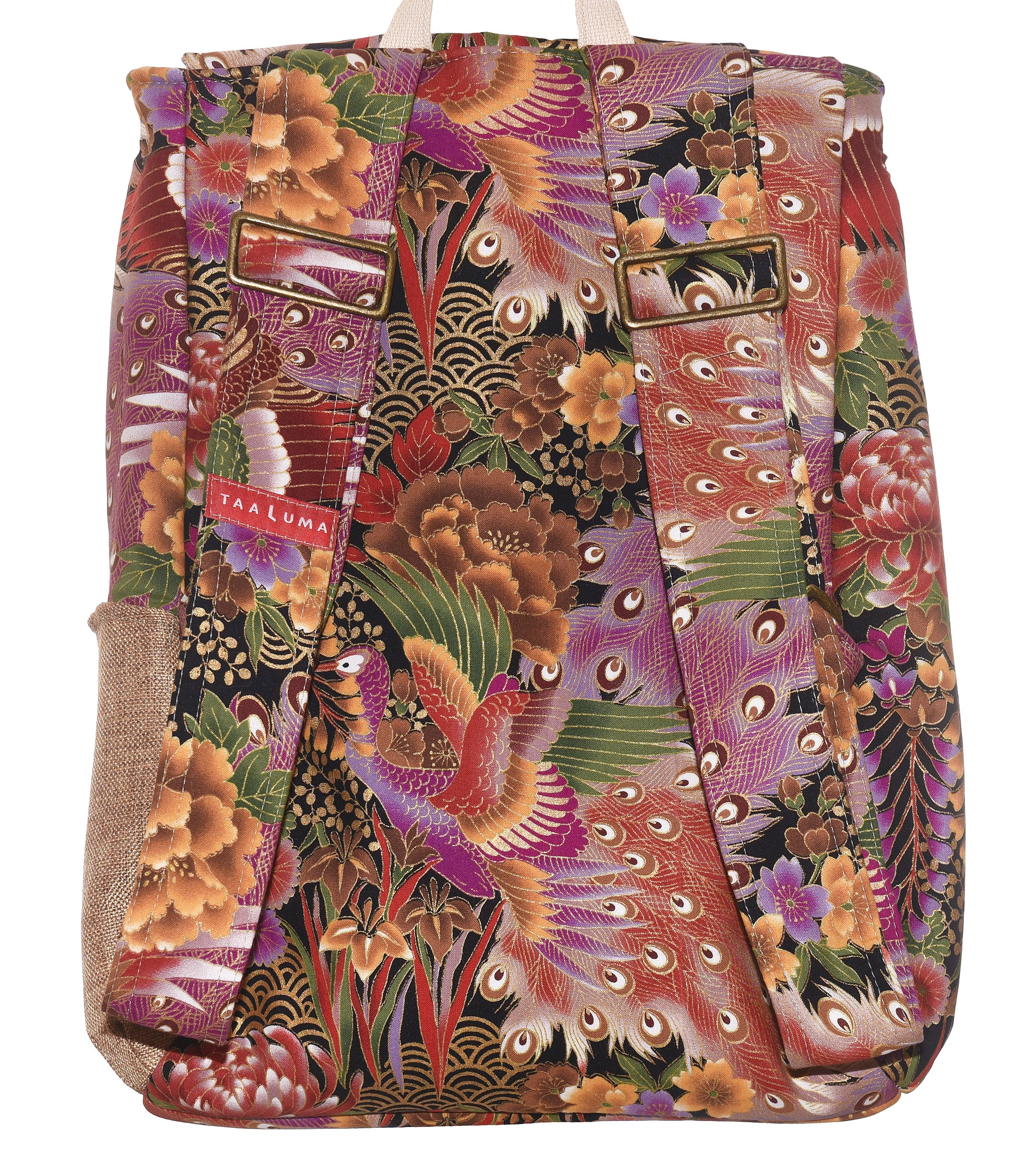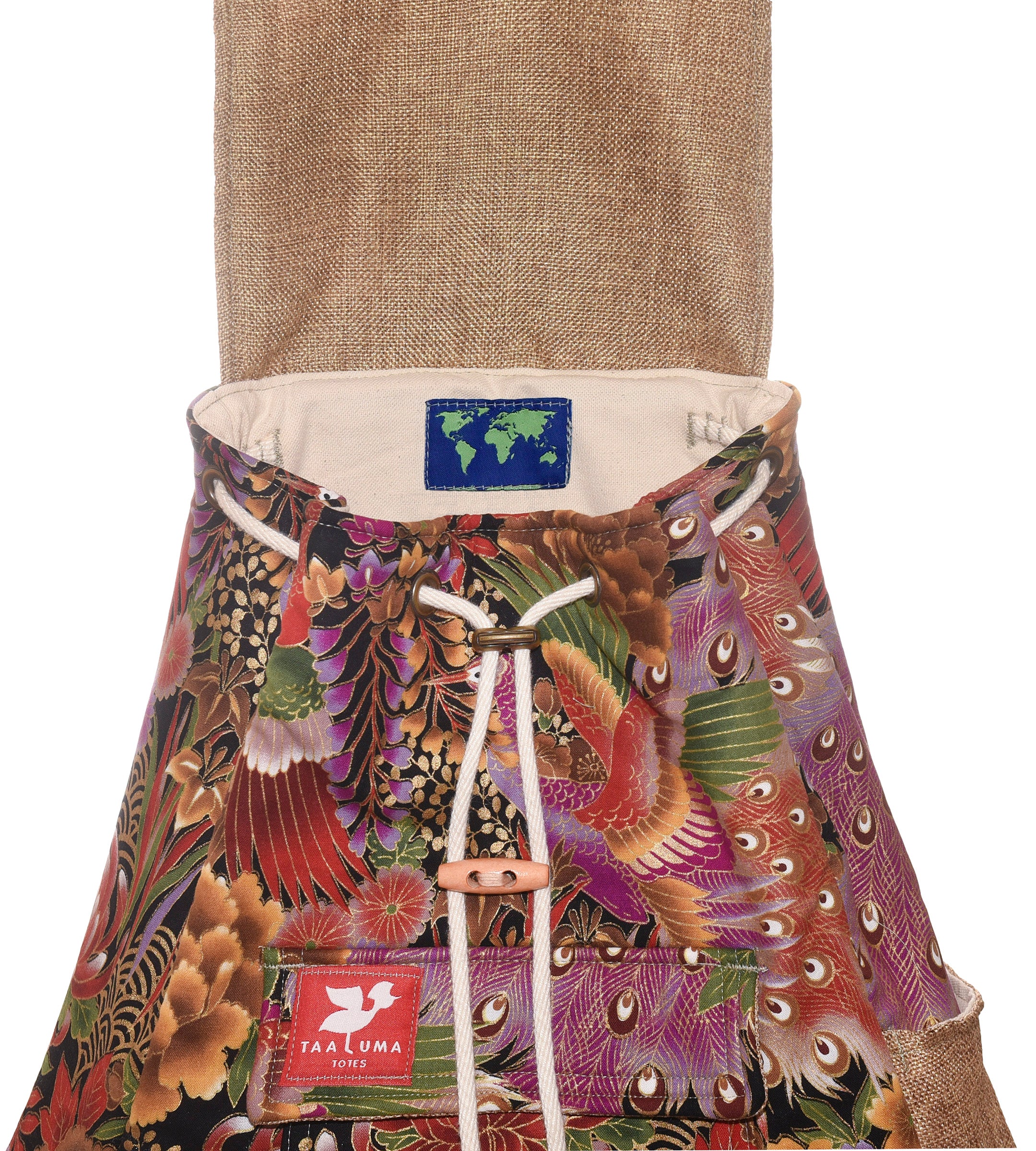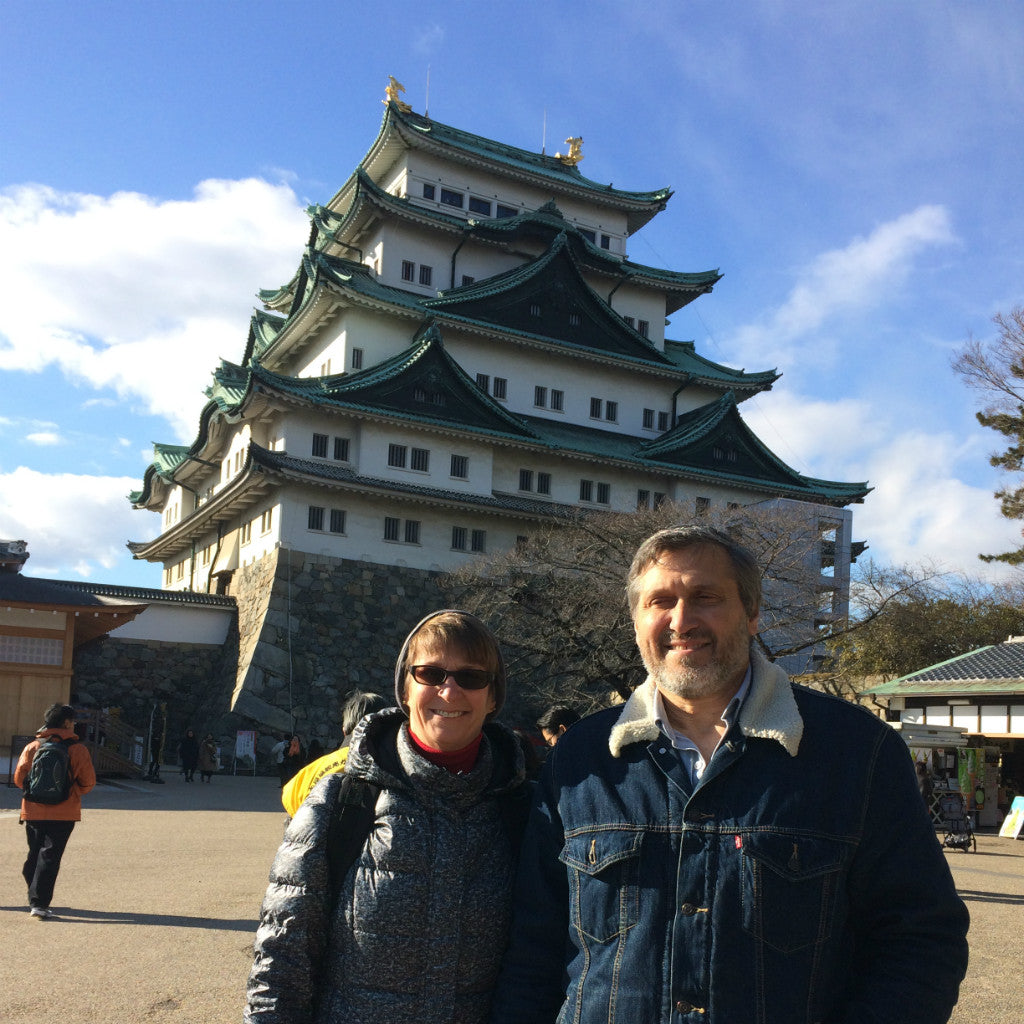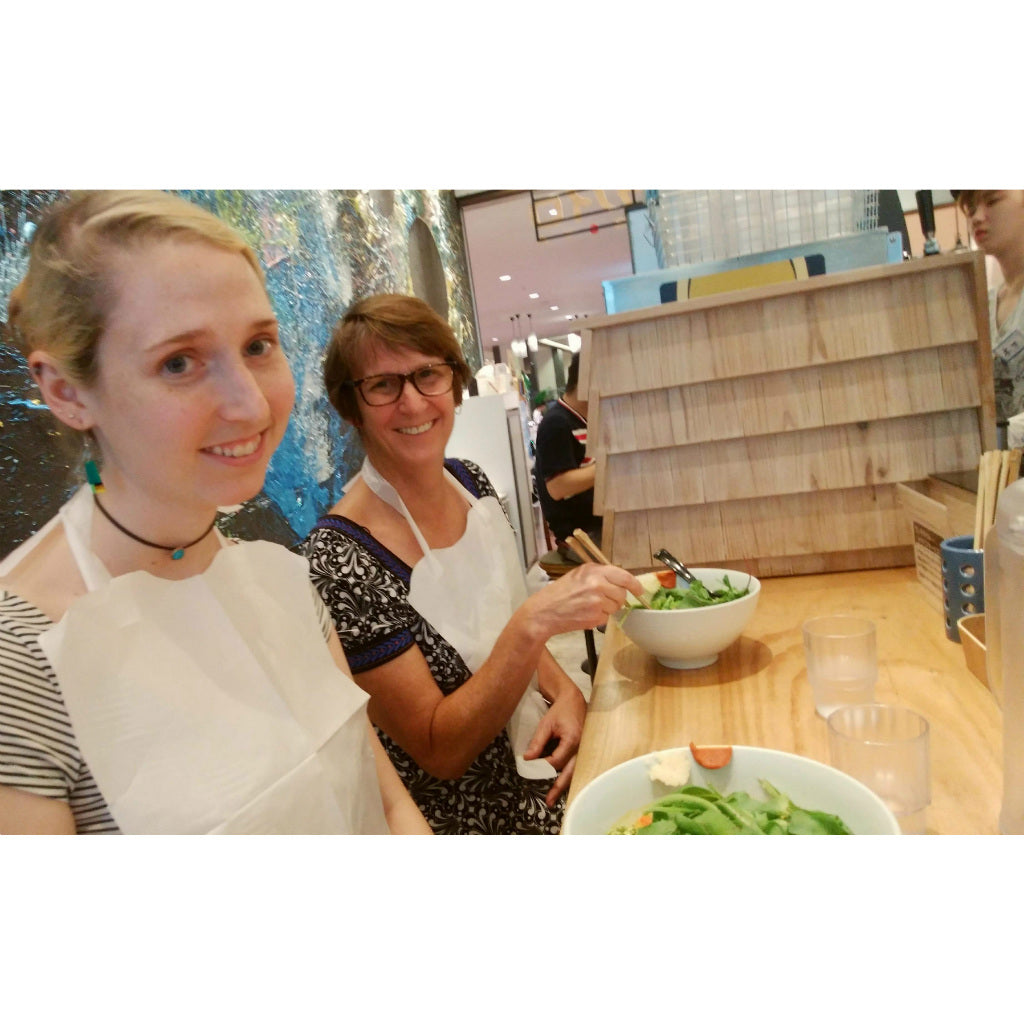 Japan Tote (by Heidi Giordano)
Fabric from Nagoya, Japan brought to you by traveler Heidi Giordano.
"We got the fabric at a local fabric store.  It was wonderful-- four floors of anything you could desire having to do with sewing and fabric. It was also filled with local shoppers and their children choosing fabrics for anything and everything from pillows to a new outfit. We found the Japanese to be quite wonderful and so helpful if we were in need. We met several people that were willing to go entirely out of their way to be sure that we could find our way around the city." —Heidi Giordano
1 of 13
Limited Edition:  Only 13 made
Made in USA
Fits a 15" laptop
Passport pocket inside
Traveler
Heidi Giordano:  For Heidi, there are tons of things she wants to see and experience when in a new place. From afternoons spent in the temples to evenings singing karaoke, she wandered through the Japanese flea markets and its beautiful surrounding nature. Whenever in a new place, one of her favorite places to visit is the local grocery store. There is no better place to get the full Ja'panorama of a new country and its culture.
Bring back fabric from your next trip