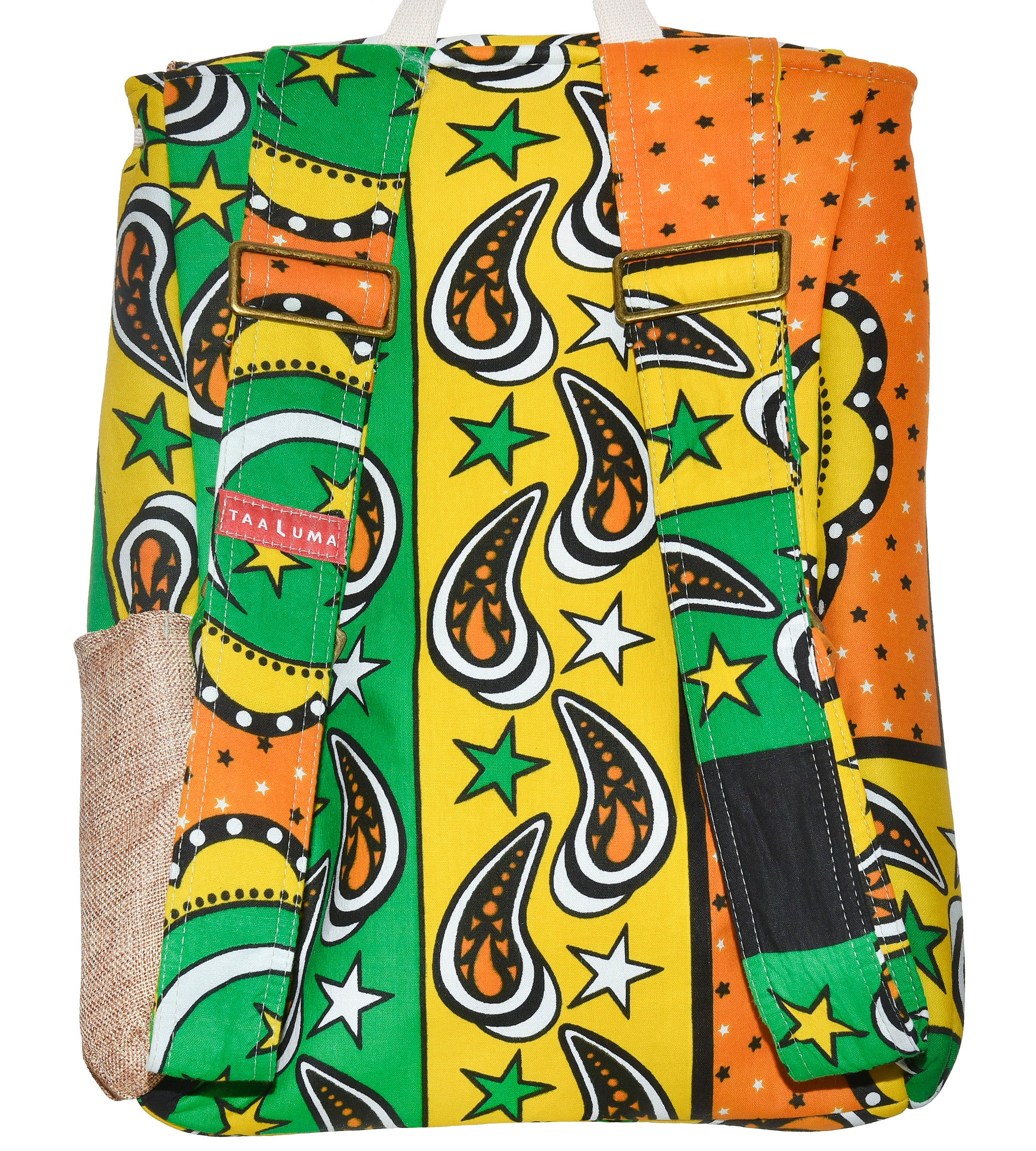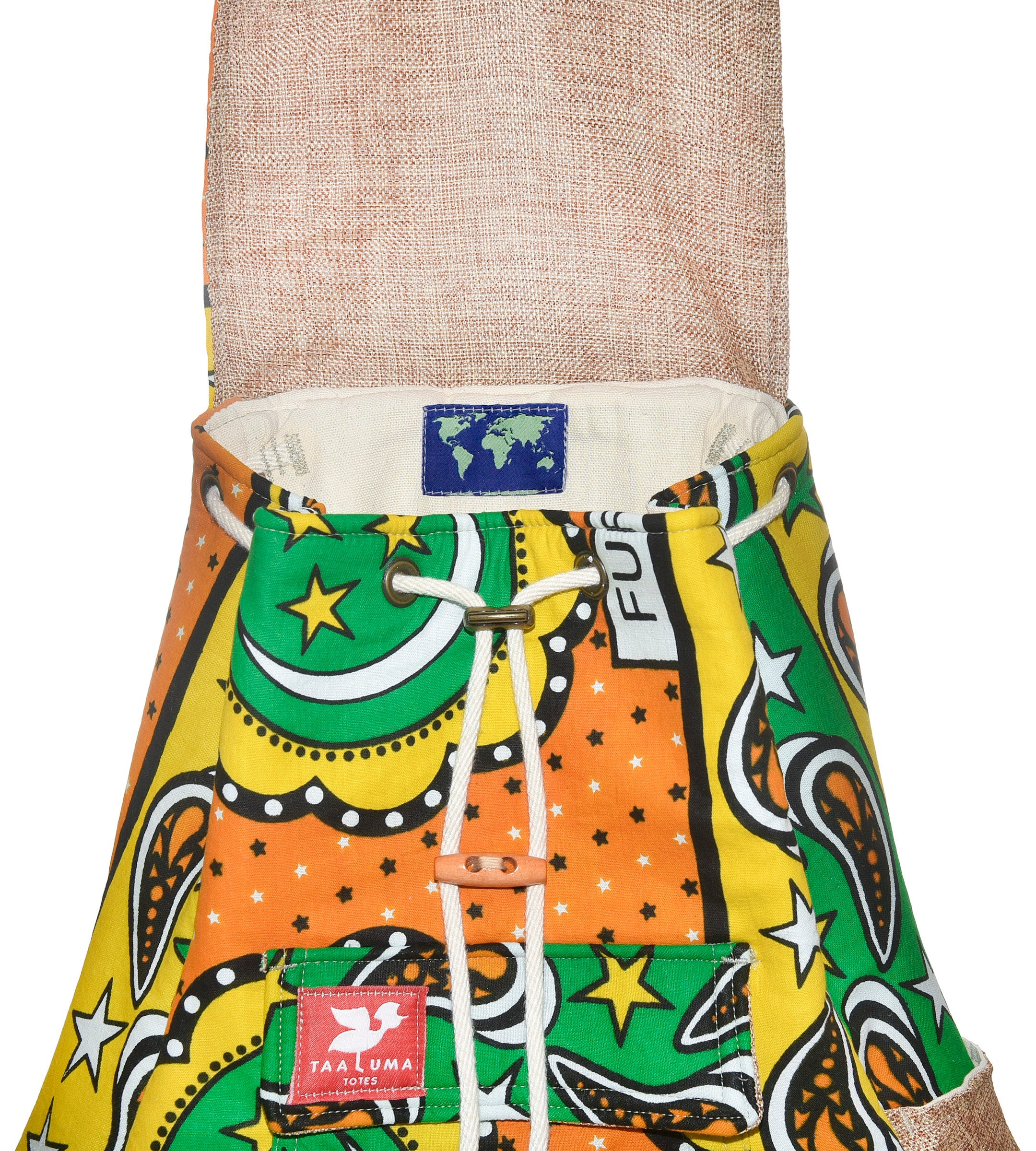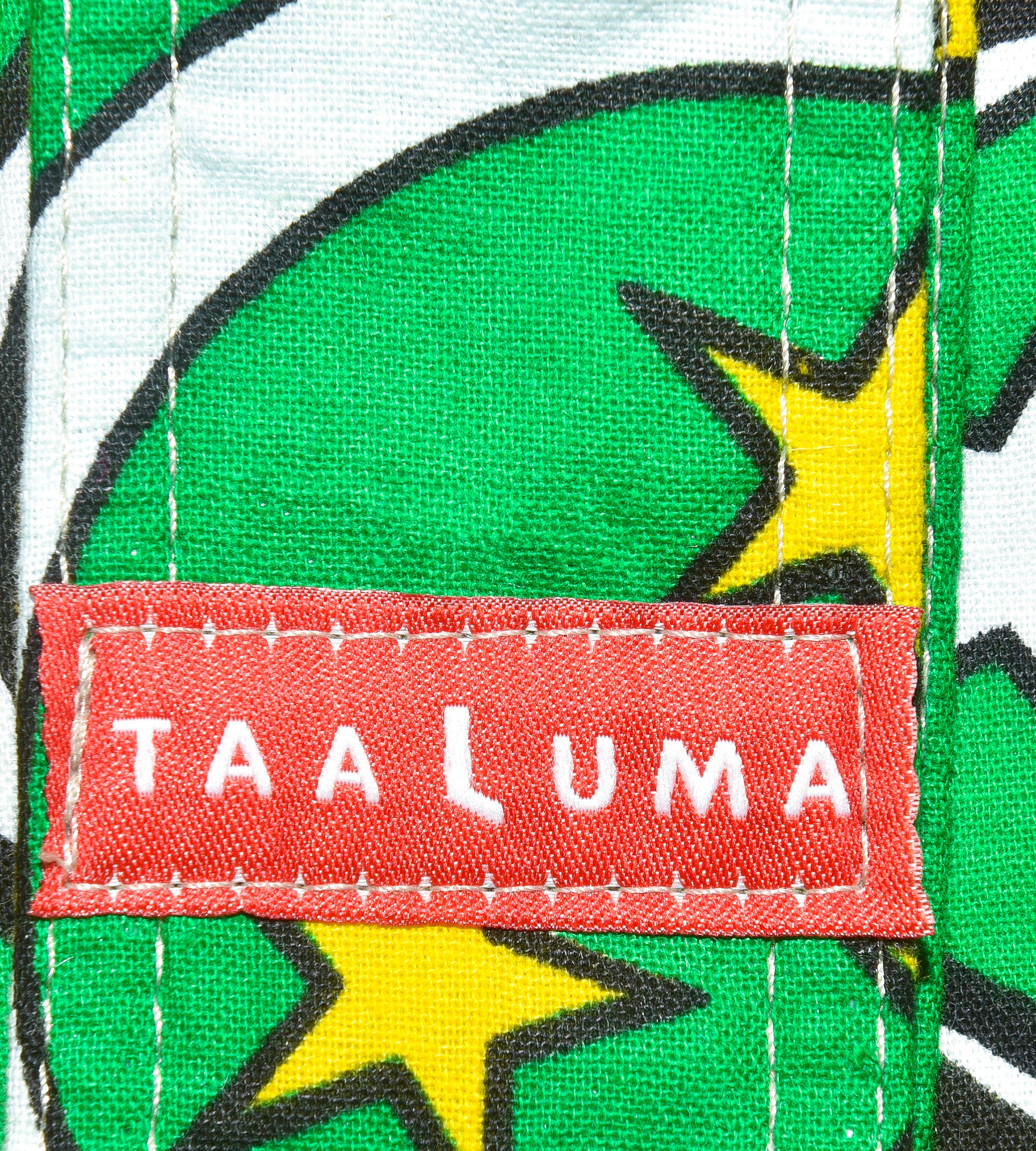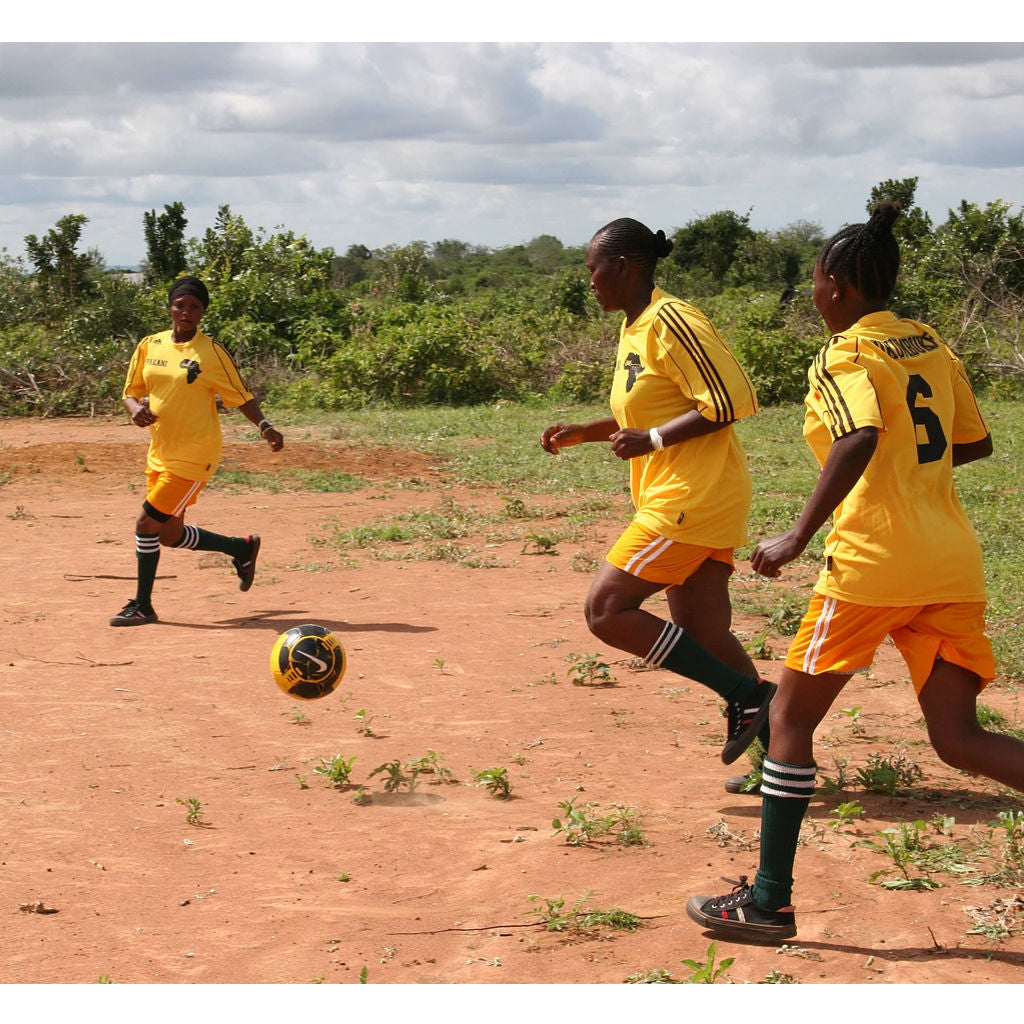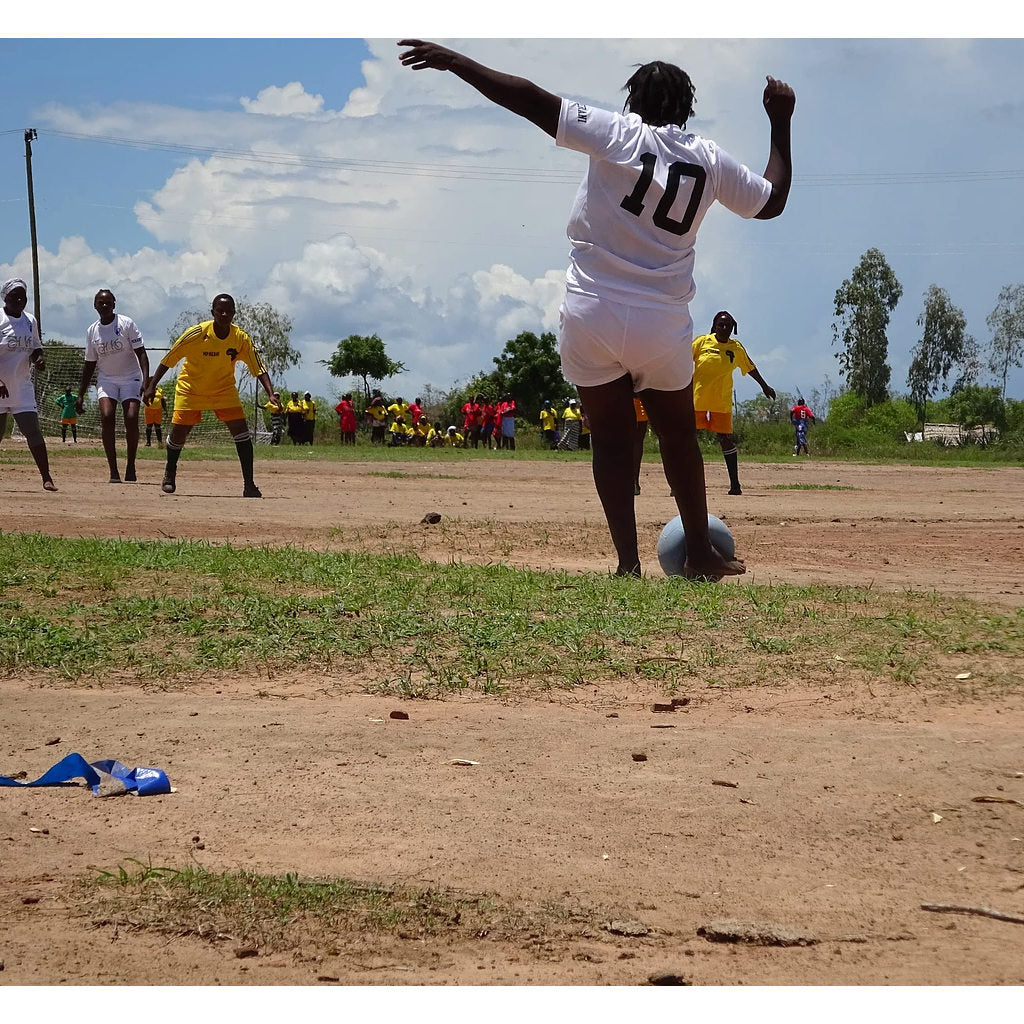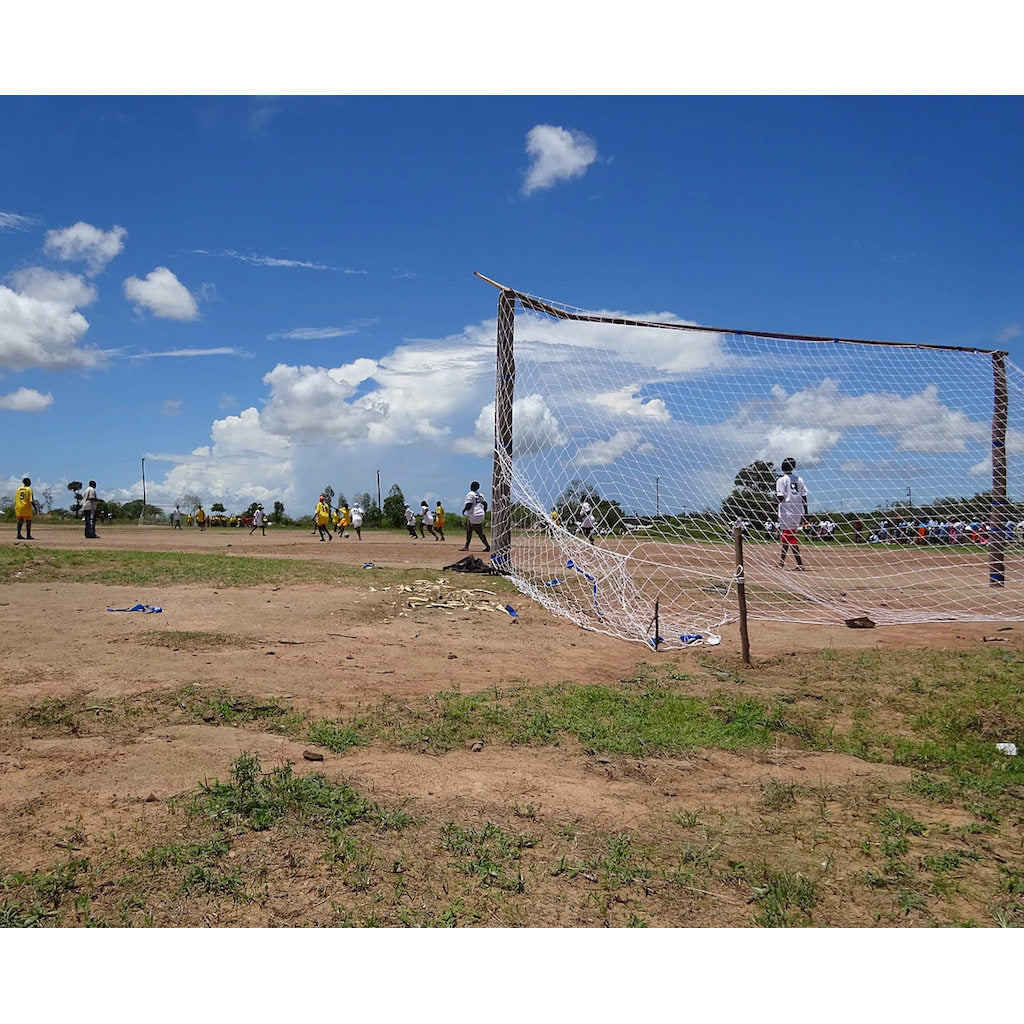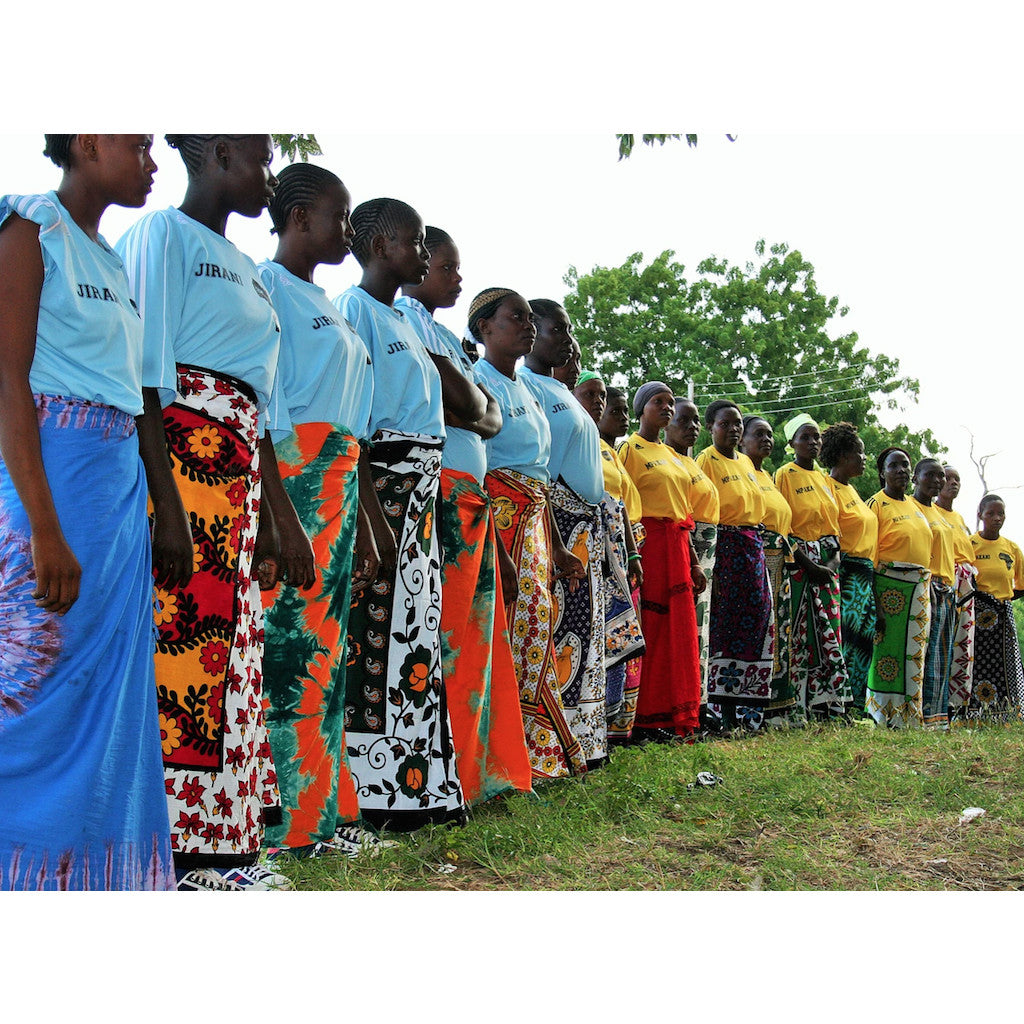 Kenya Tote (by Brittany Ammerman)
Traditional fabric from Lunga Lunga, Kenya brought to you by traveler 

Brittany Ammerman

.
"The fabric is sold at the local market in Lunga Lunga each week. The women in the local villages surrounding Lunga Lunga wear the fabric as skirt-like wraps called kangas. The fabric is used to make dresses for special occasions. Women also use the kanga fabric as carriers for their young babies. They wrap the kanga across their bodies and place the baby on their back in the kanga. The fabric is also used to design bags in the villages that are then sold in the local markets and Mombasa."— Brittany Ammerman
1 of 12
Limited Edition:  Only 12 made
Made in USA
Fits a 15" laptop
Passport pocket inside
Traveler
Brittany Ammerman:  Brittany first travelled to Kenya on a trip with her university...but that was only the beginning!  As a college athlete herself, she wanted to share her love for sports with a group of Kenyan women who were intrigued by soccer.  Together with the women of Lunga Lunga, Kenya, Brittany created the Nikumbuke Women's Soccer League.  Along with other health initiatives by Nikumbuke, this league has opened the door to soccer for women in the area and is connecting them with surrounding communities through each soccer match-- Ken'ya feel their soccer endorphins pumping?