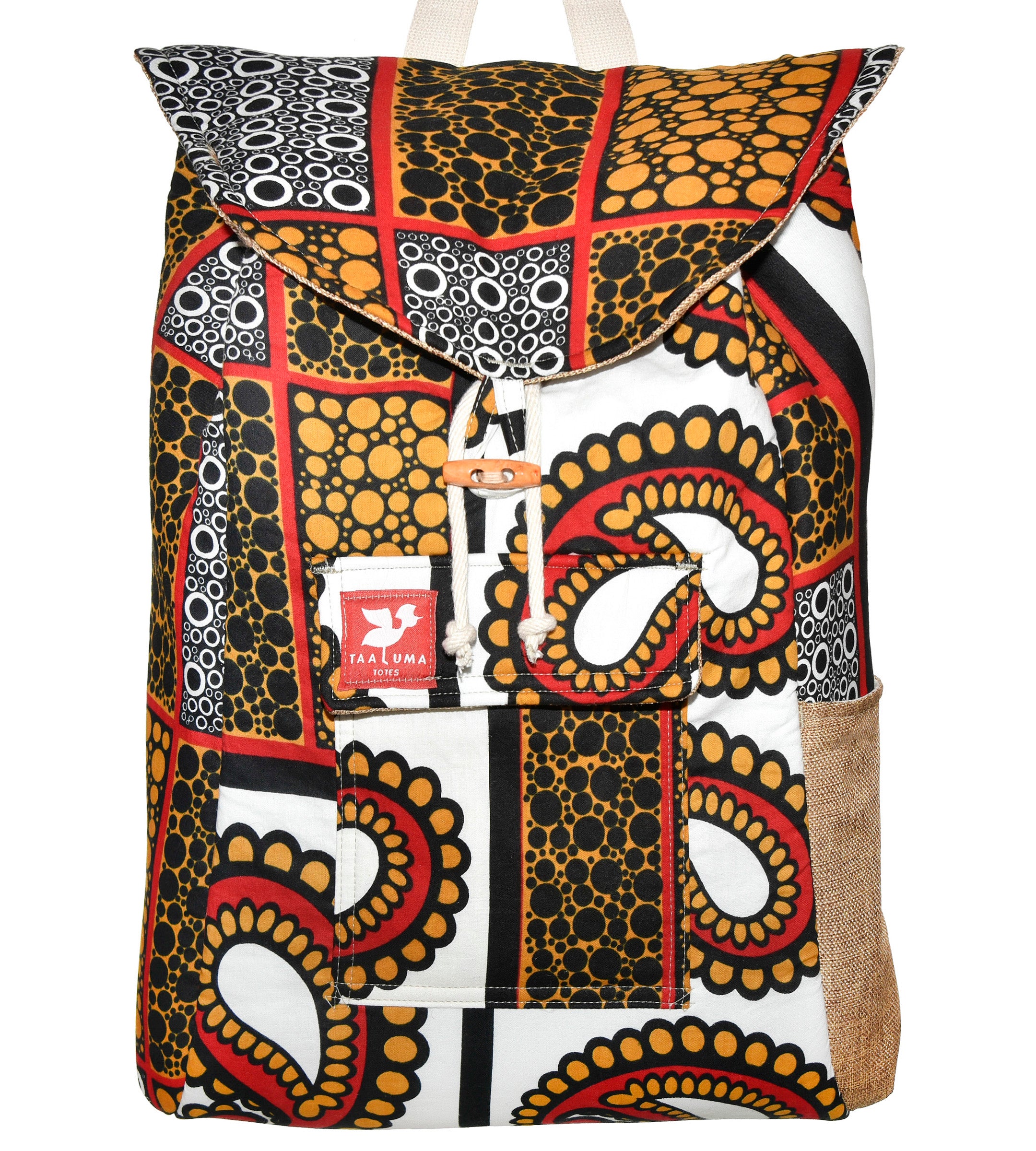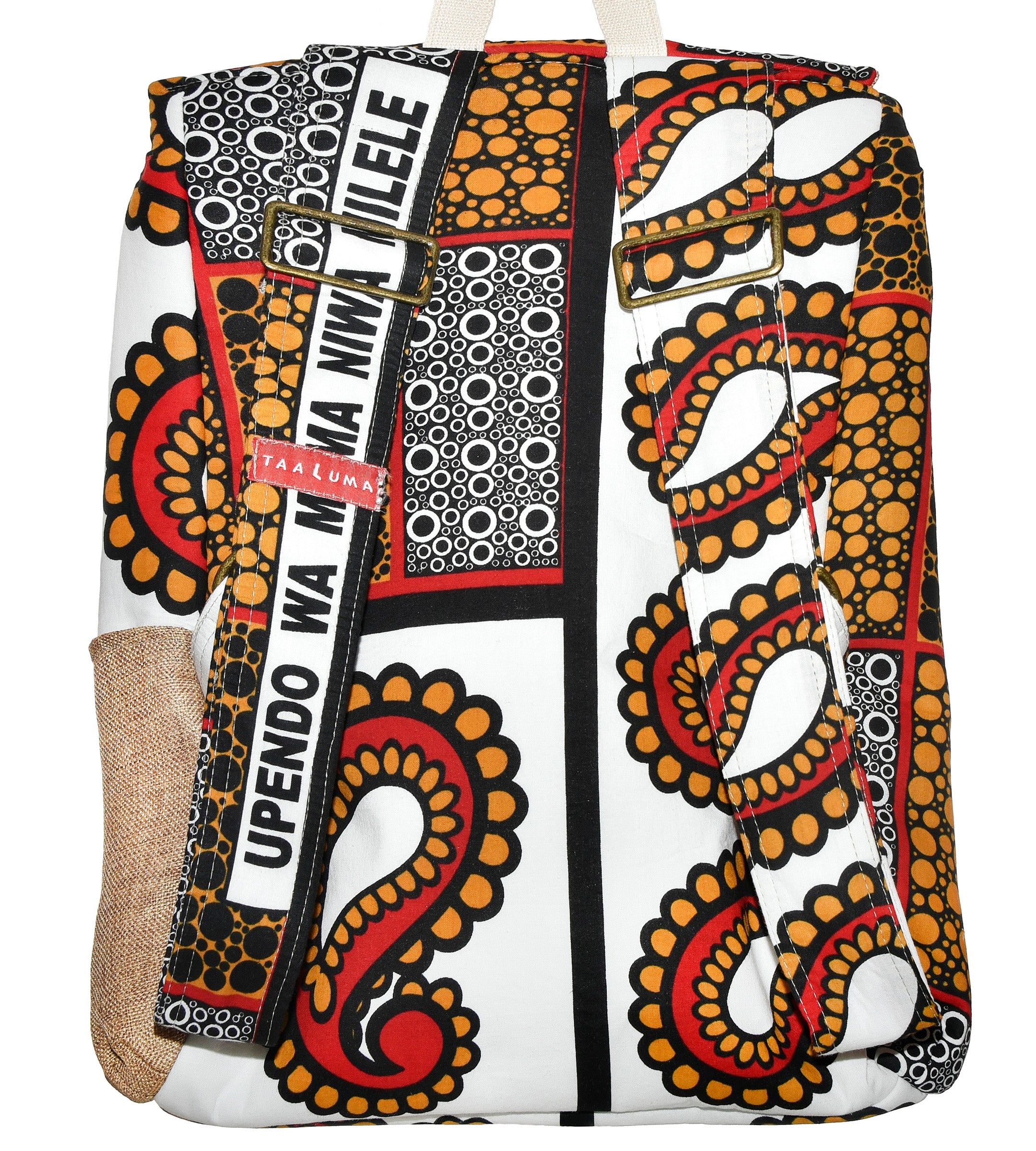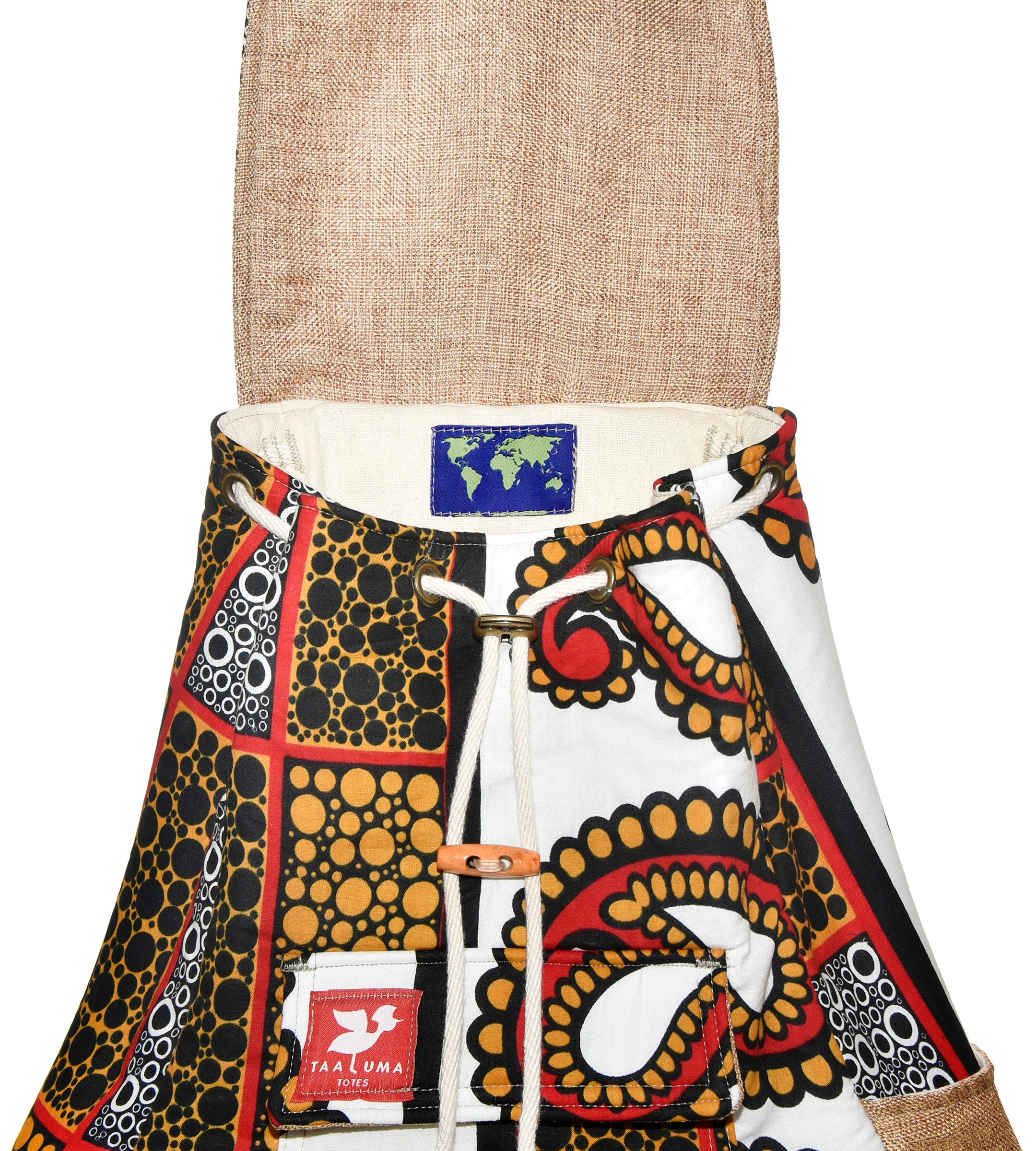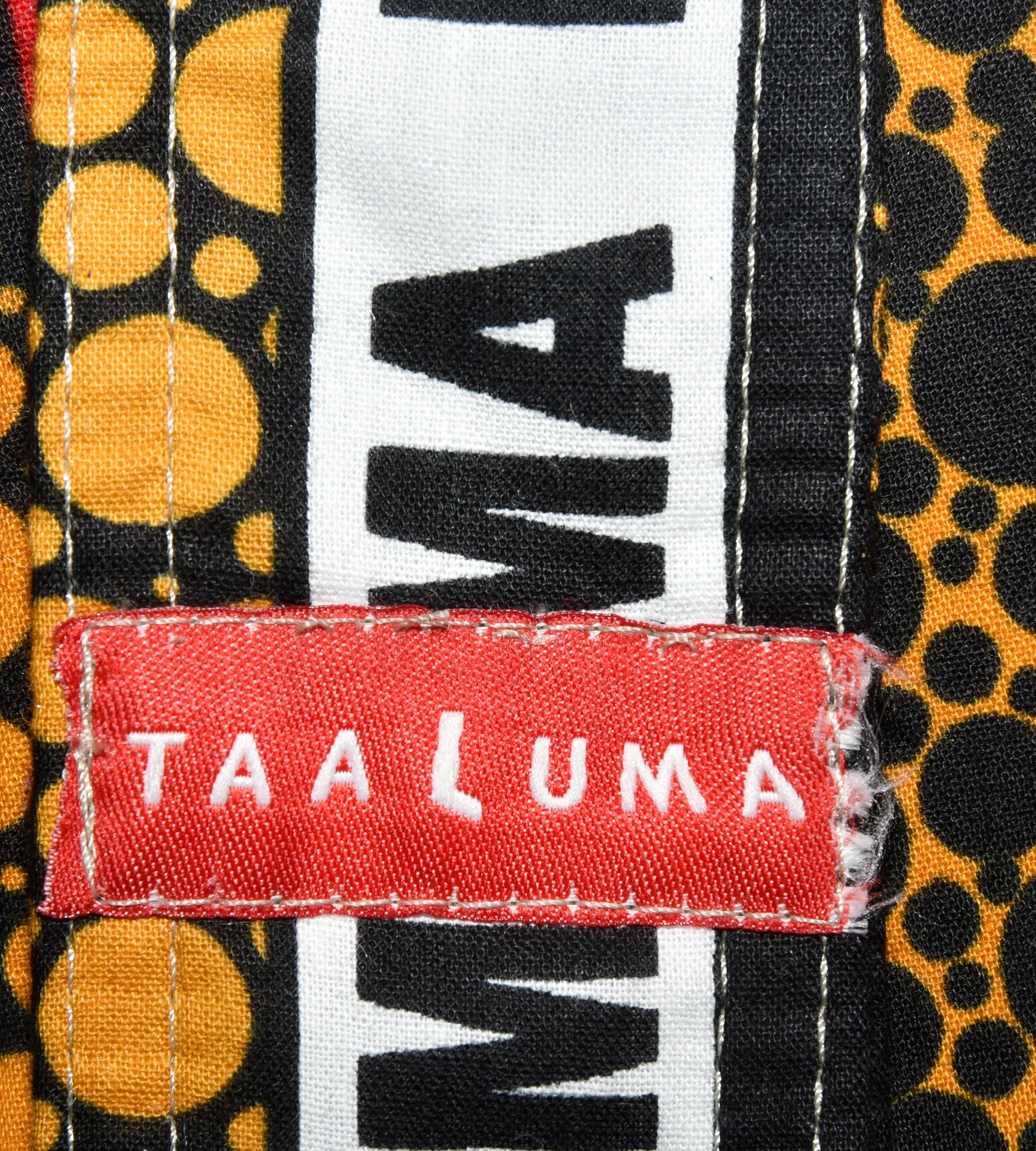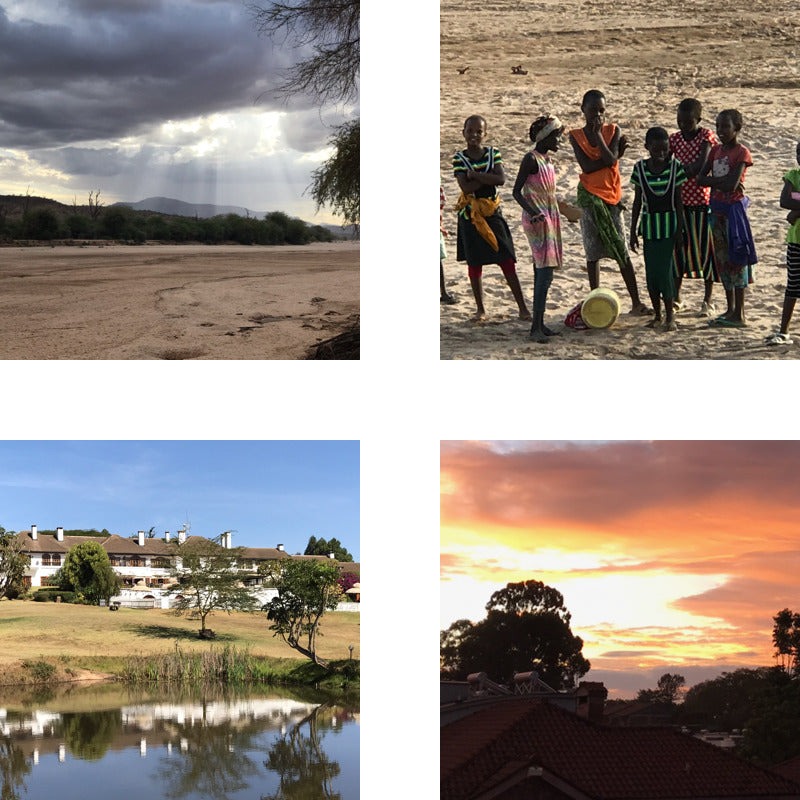 Kenya Tote (by Karla Pemberton)
Fabric from Nairobi, Kenya brought to you by traveler Karla Pemberton.
"The fabrics of Kenya are so beautiful and steeped deeply in tradition. The Khanga fabric is seen everywhere. Even in the smallest villages women wear the Khanga. It is made in panels with a very bright distinct border. There is always a saying written along the border of the fabric. It is generally a statement of goodwill or encouragement. The Khanga fabric that I purchased said "A mother's love is everlasting". Usually the African women use two panels to cloth themselves. One panel is wrapped around the waist as a skirt and the other is slung over one shoulder and under the other arm as a top. " —Karla Pemberton
1 of 12
Limited Edition:  Only 12 made.
Made in USA
Fits a 15" laptop
Passport pocket inside
Note:  The layout of fabric on each tote turns out a bit different from the next as they are hand cut and hand sewn.
Traveler
Karla Pemberton:  From the busy streets of Nairobi to the remote safari savannas, Karla saw a range of Kenyan landscapes. Her 5 days spent exploring Kenya's wildlife was a highlight. From lion prints to elephant ears, seeing these wild animals with your own two eyes is something special. When watching these animals wander through their golden grasslands, you're left wondering "Ken'ya imagine a more beautiful way of life?"
Bring back fabric from your next trip