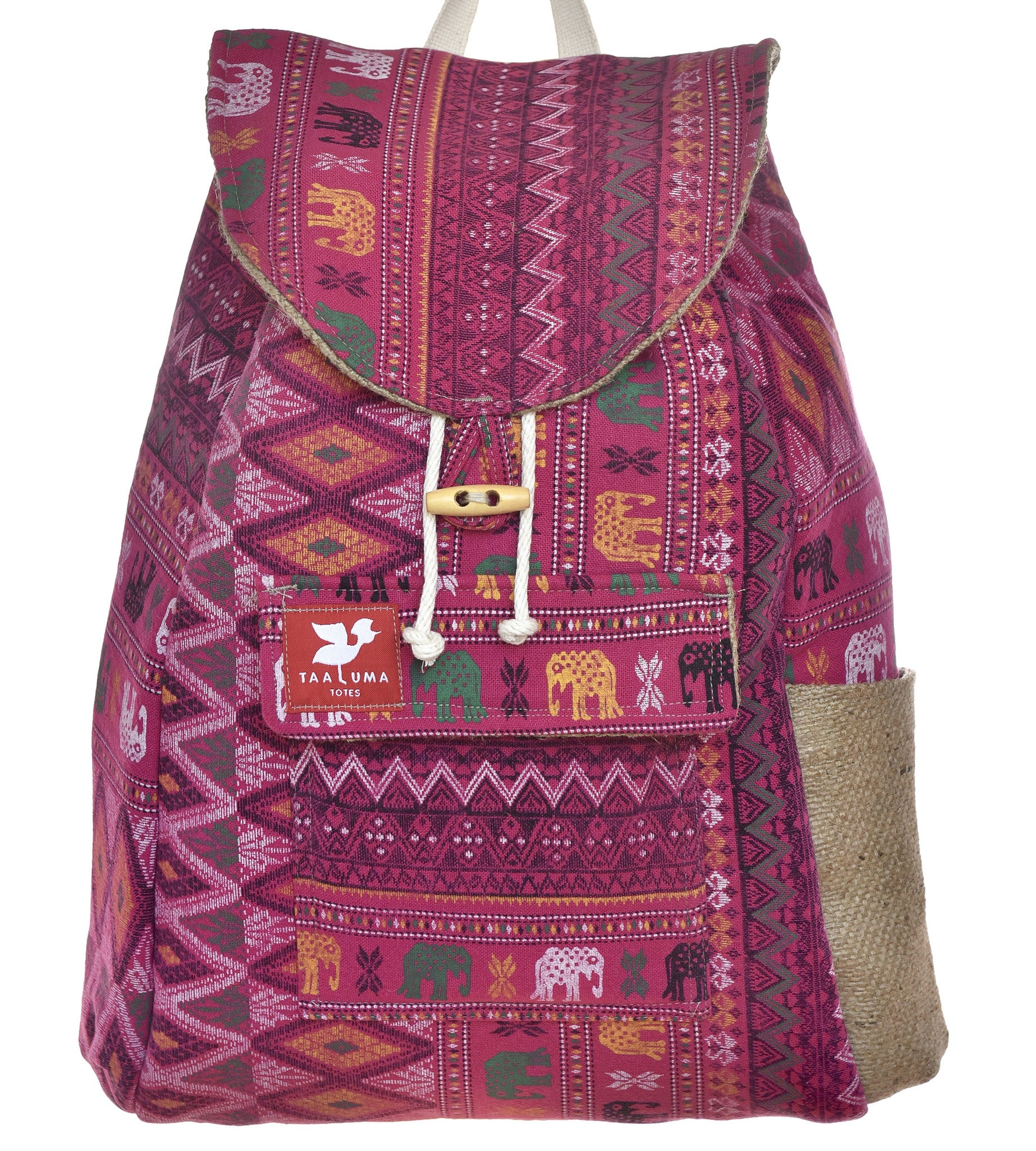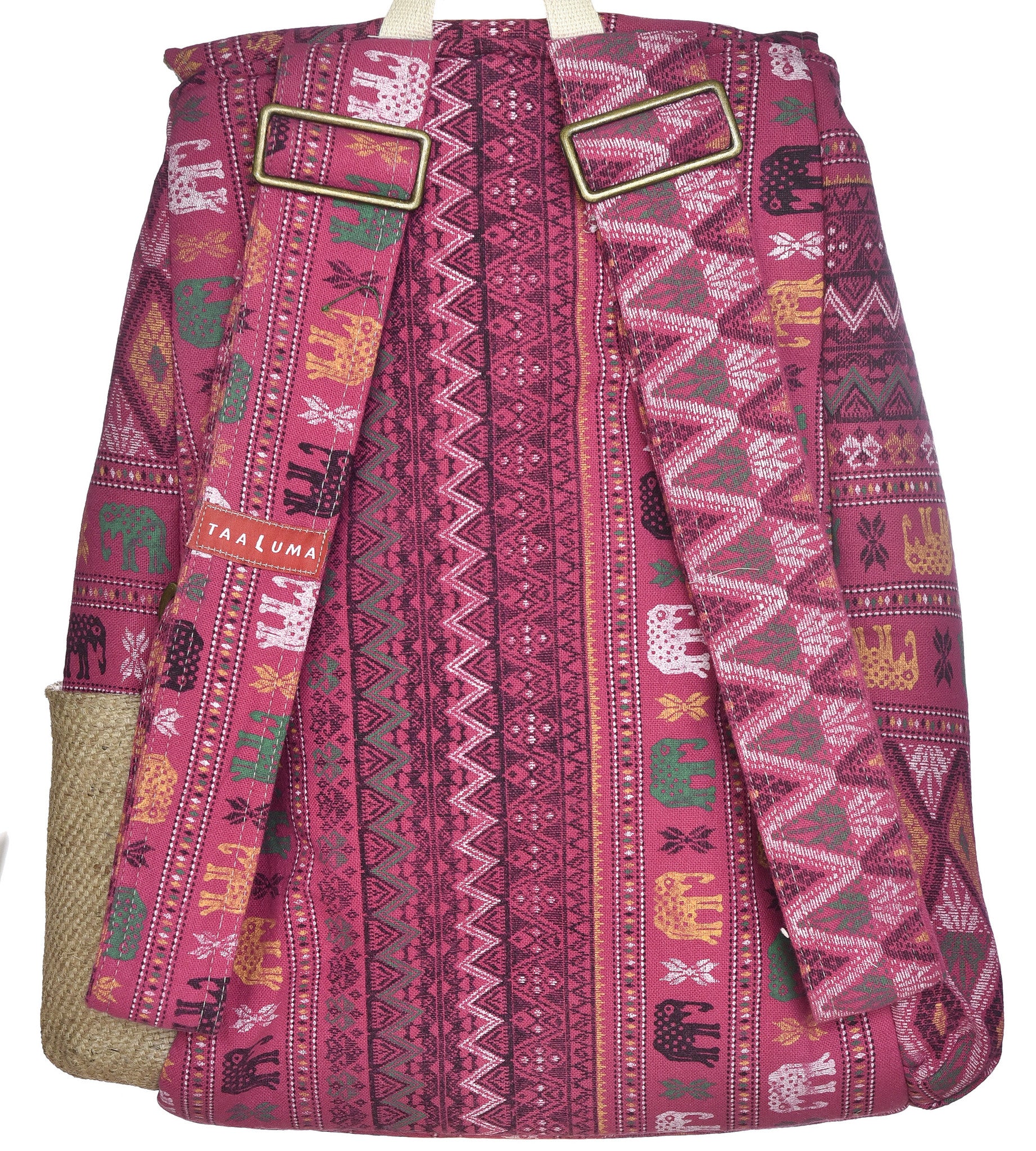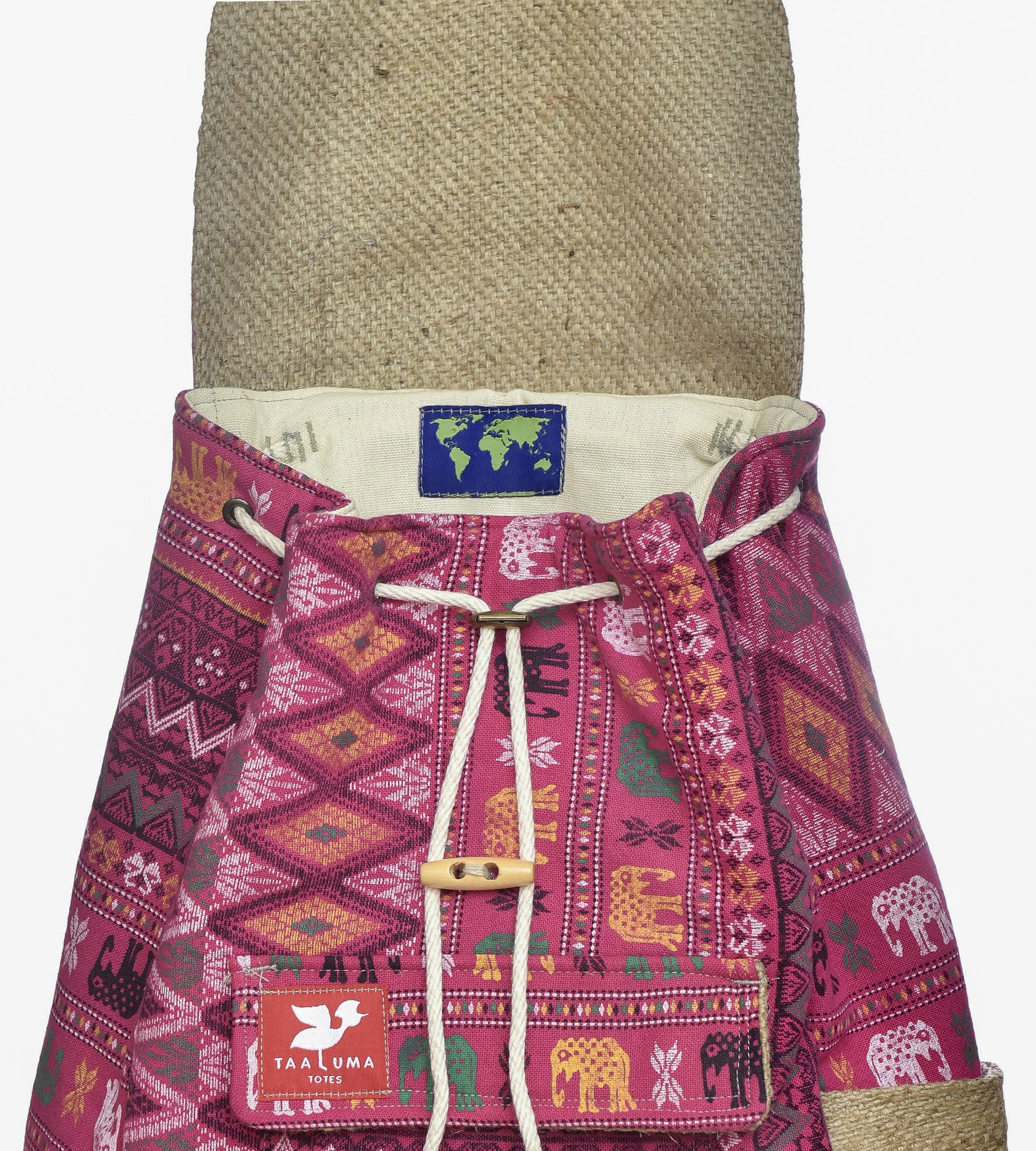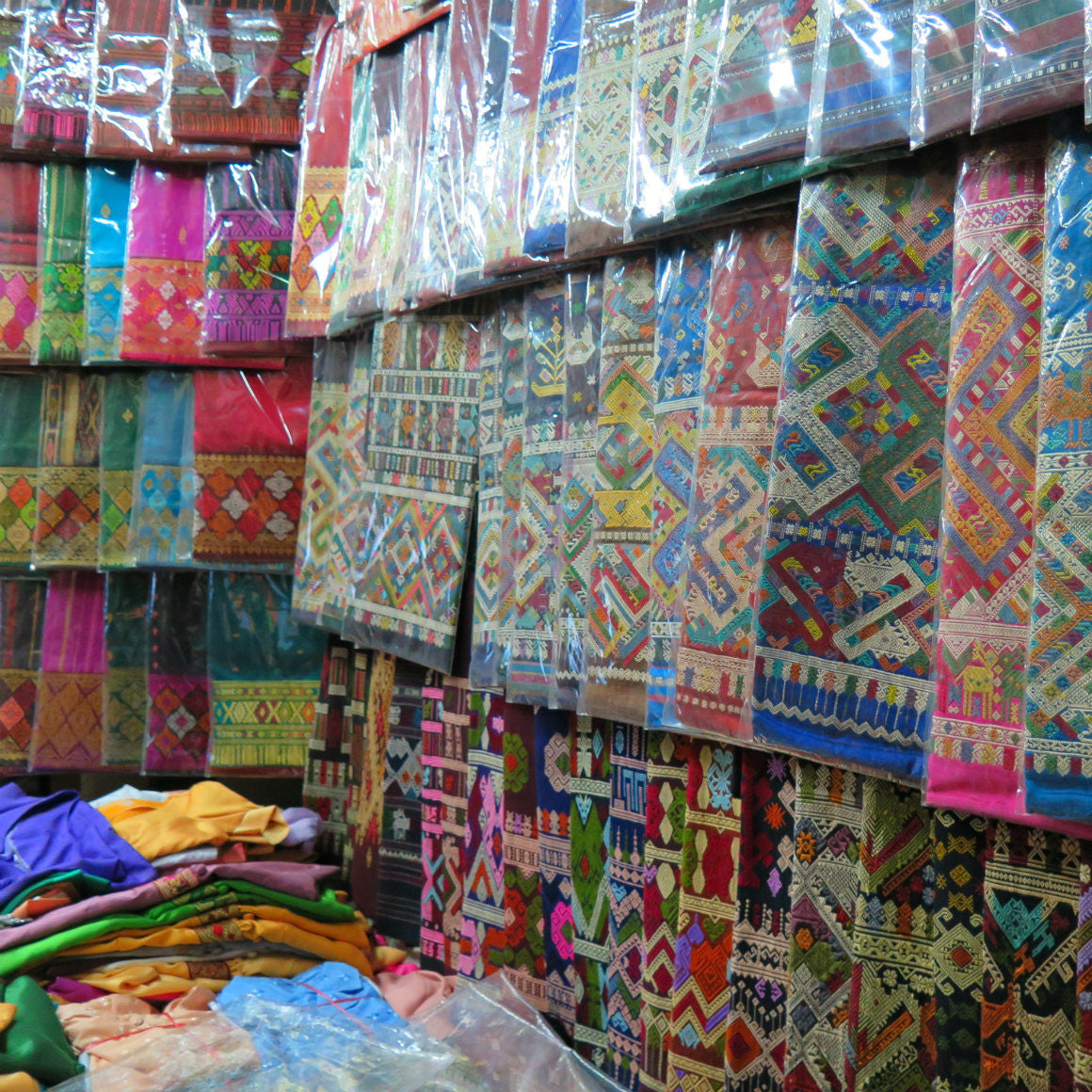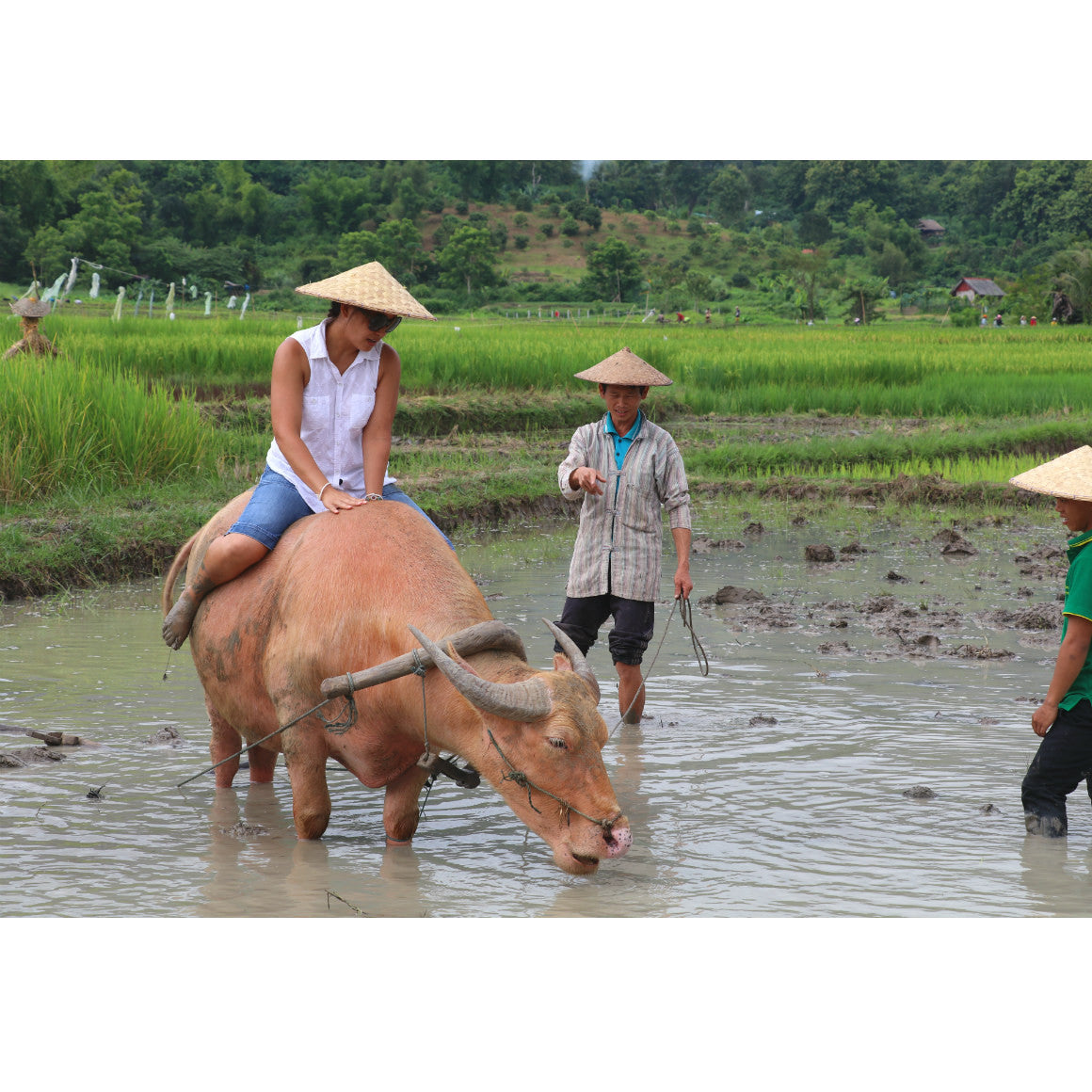 Laos Tote (by DeVon Thai)
Traditional fabric from Luang Prabang, Laos brought to you by traveler DeVon Thai.
"Through history, Laos used to be called "Lan Xang", which can be translated to be "The Land of Million Elephants". It was named as "Lan Xang" by the King Fa Ngum in 1354. The reason is that the capital of the Kingdom was Luang Prabang and it was surrounded by large grazing pastures with wild herds of elephants living there. Apart from that, another reason is that the elephants were used as the principal engines of war and a main means of transportation for the Laos Royal Family back in ancient times...I found this particular fabric pattern and color in a hidden corner of a local market called, Dalat Phousi in Luang Prabang." —DeVon Thai
1 of 14
Limited Edition:  Only 14 made.  Be 1 of 14.
Made in USA
Fits a 17" laptop
Carry-on approved
Traveler
DeVon Thai:  DeVon travels for those moments that leave her at a Laos for words. Learning and experiencing new things from a new culture are two of her favorite pass times when traveling. She loves to try new foods and finds herself Viet-naming her way through the local eats!
Bring back fabric from your next trip