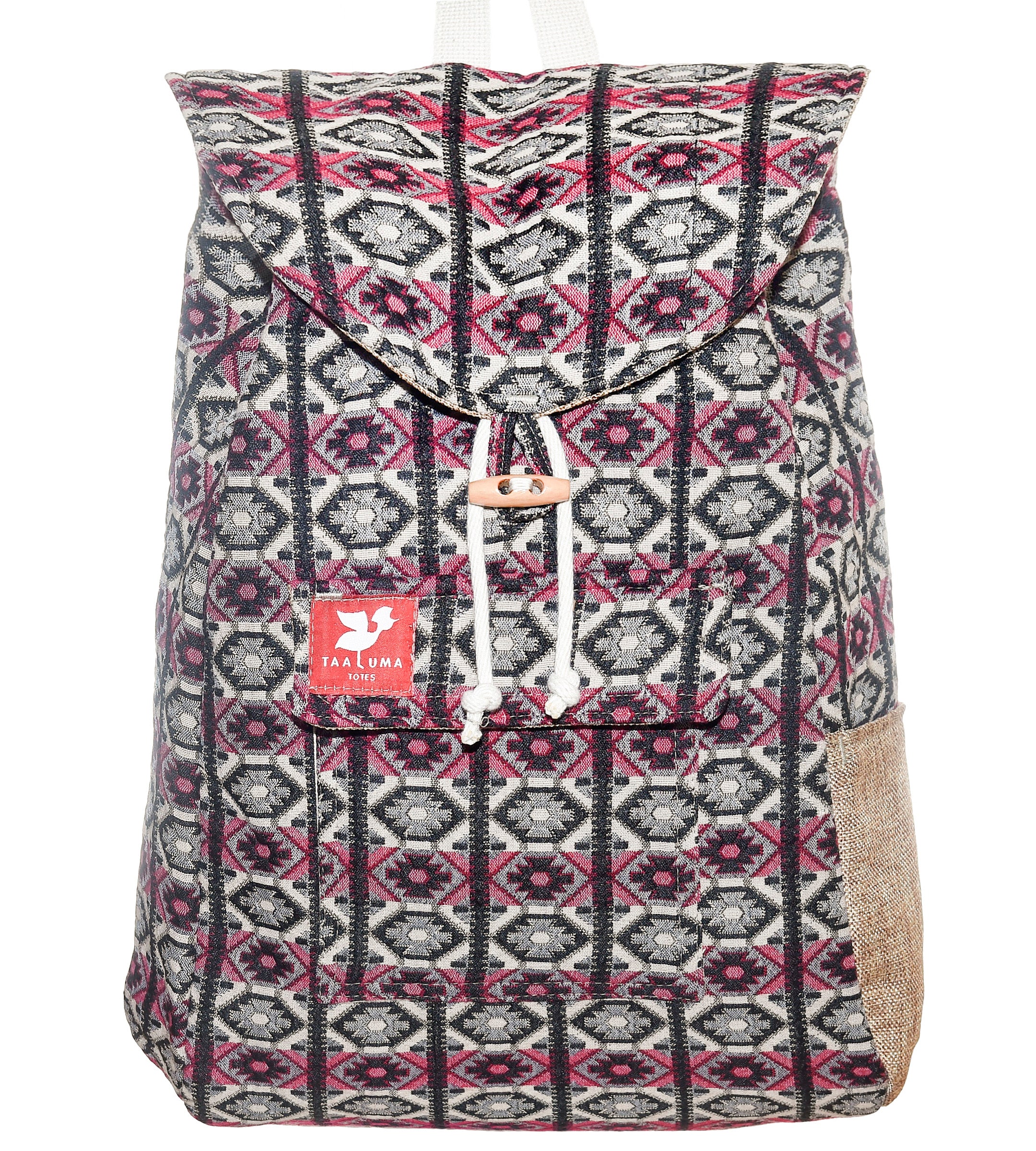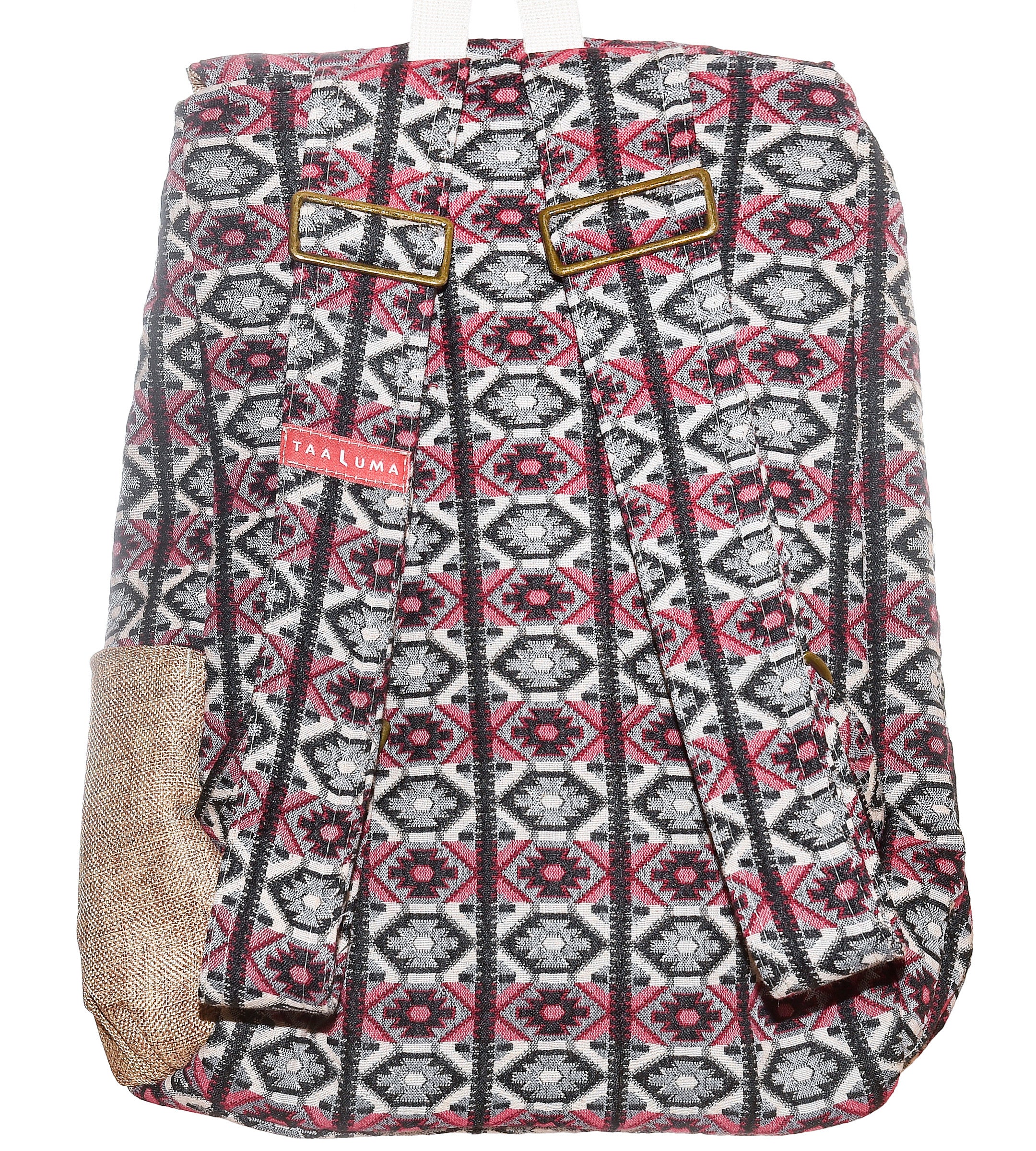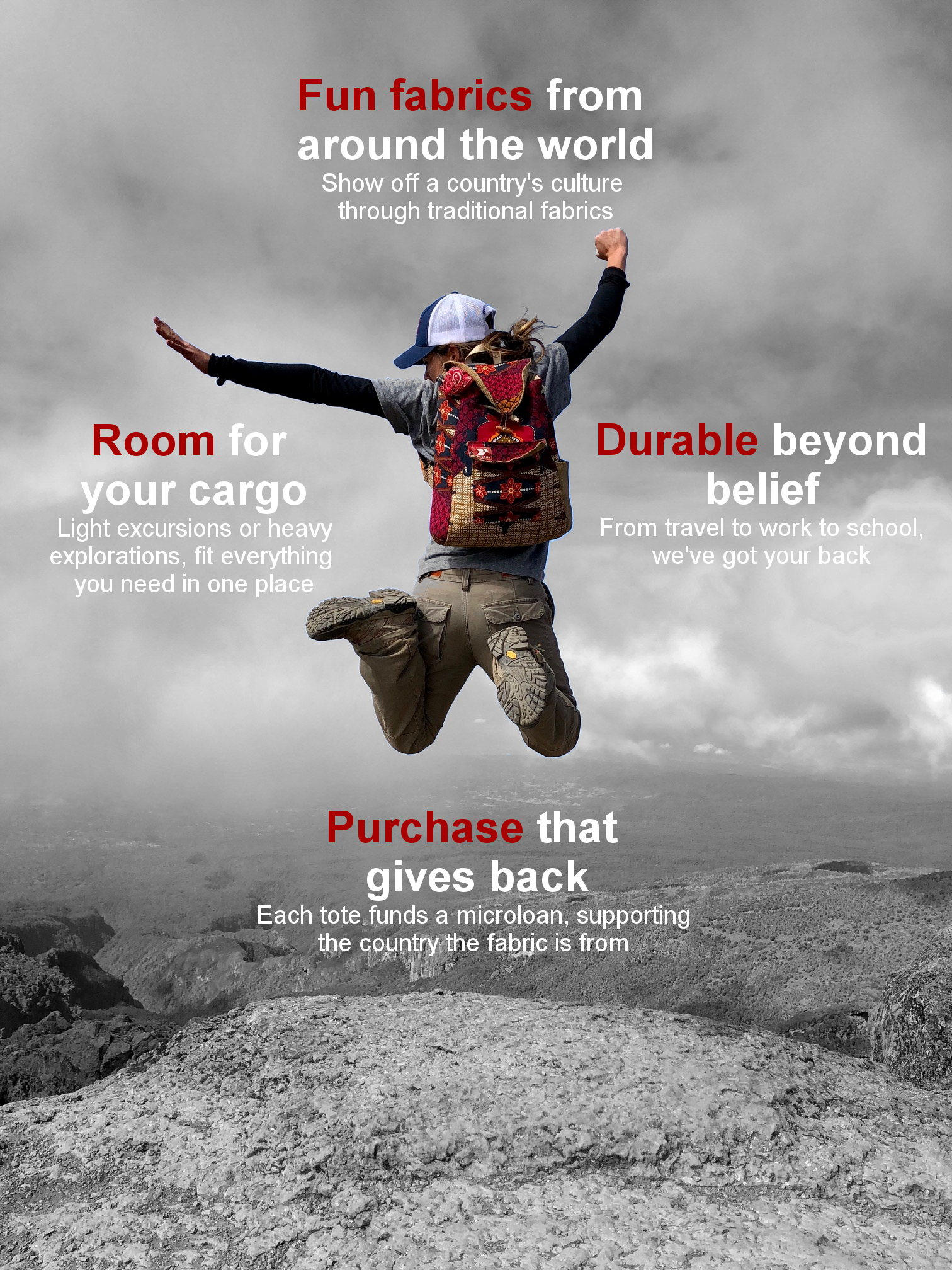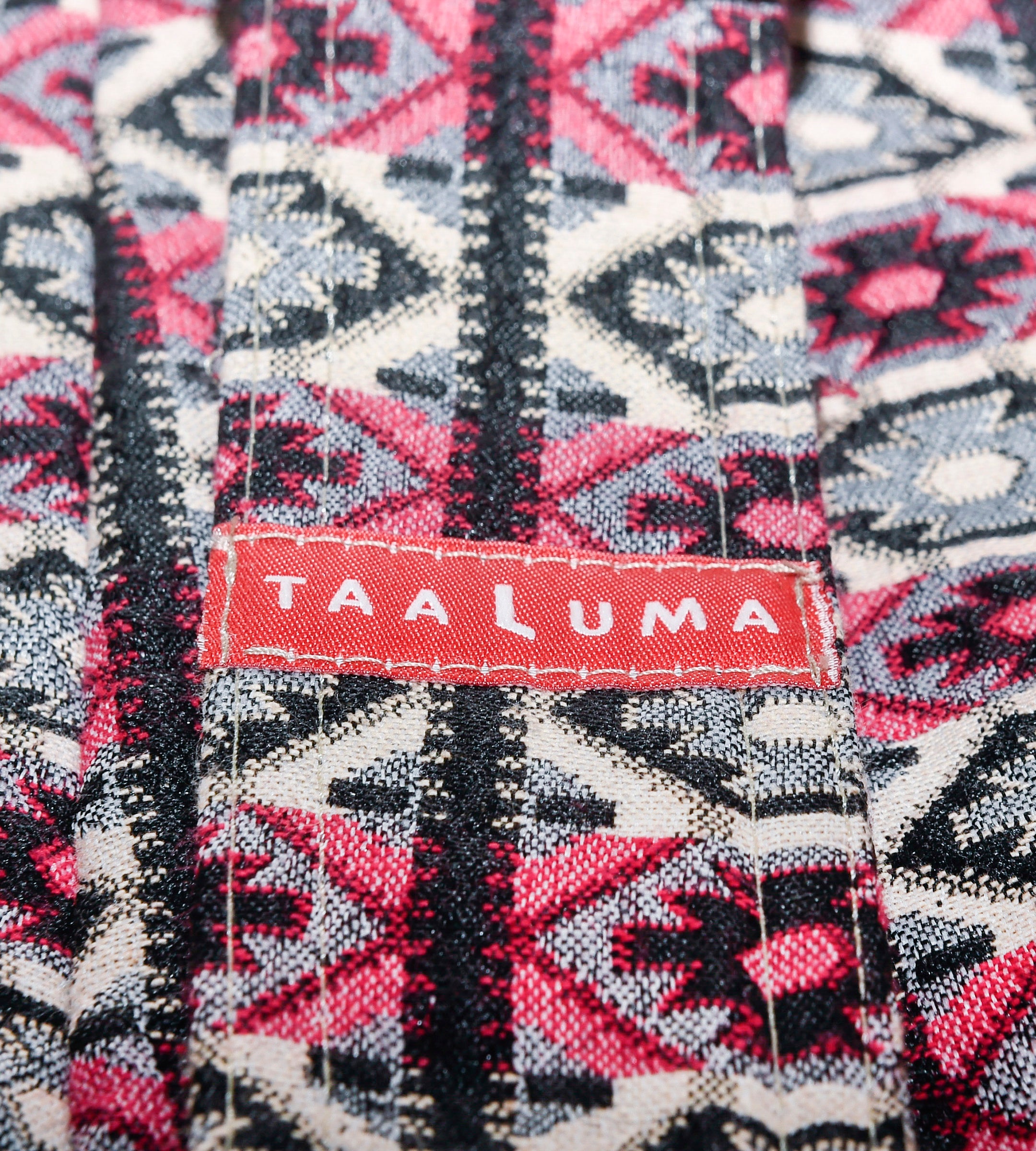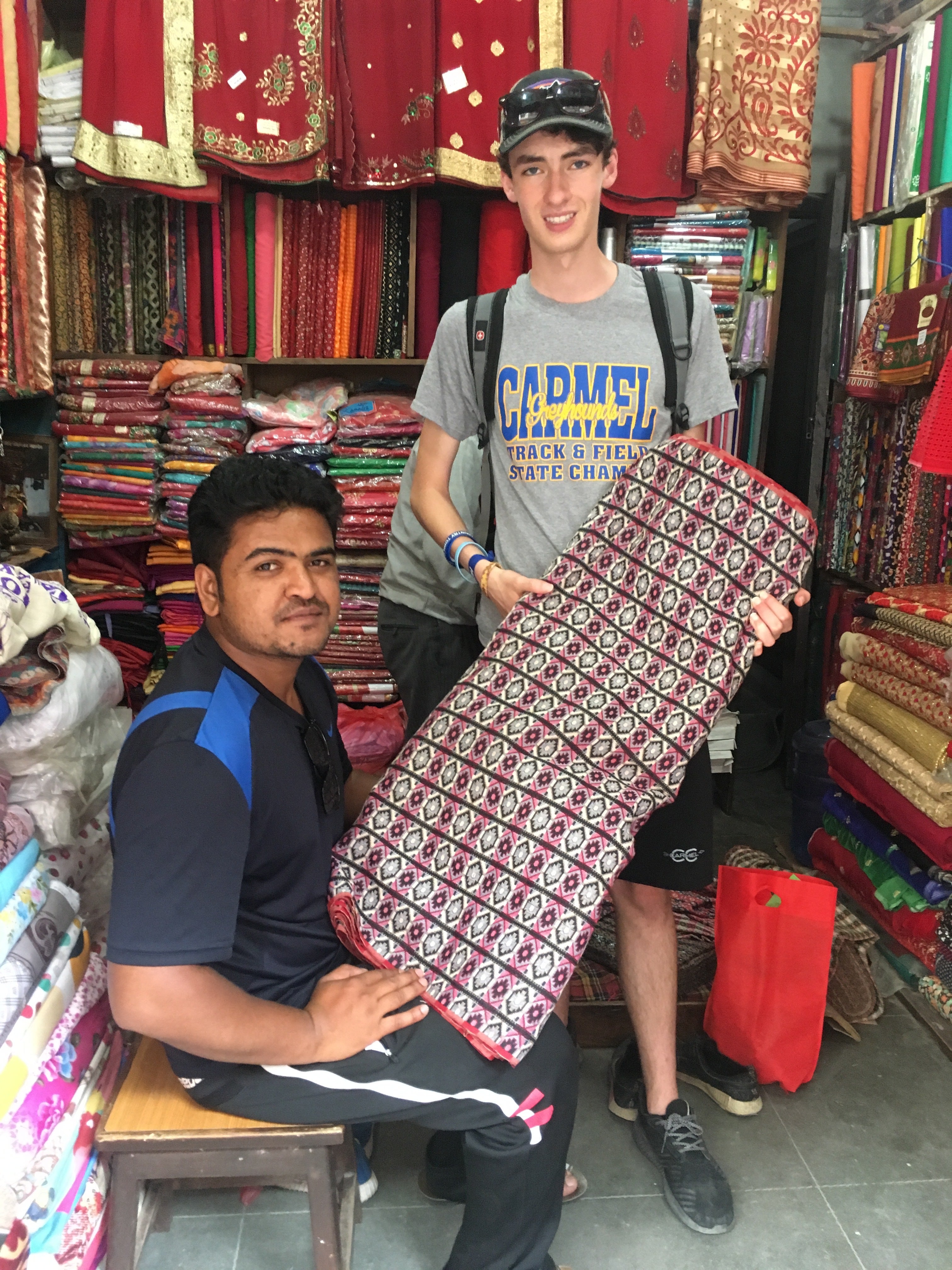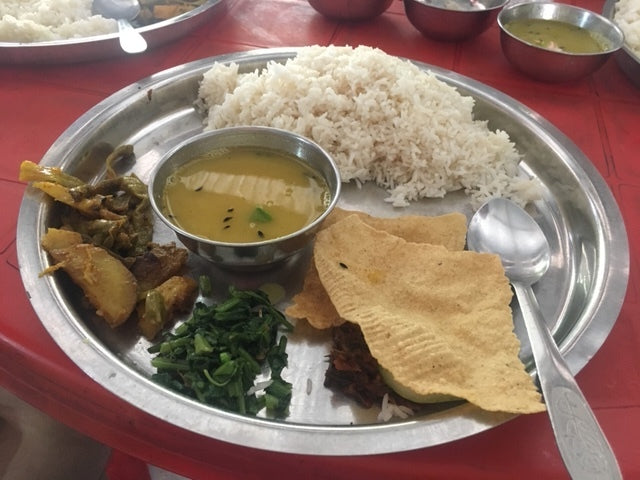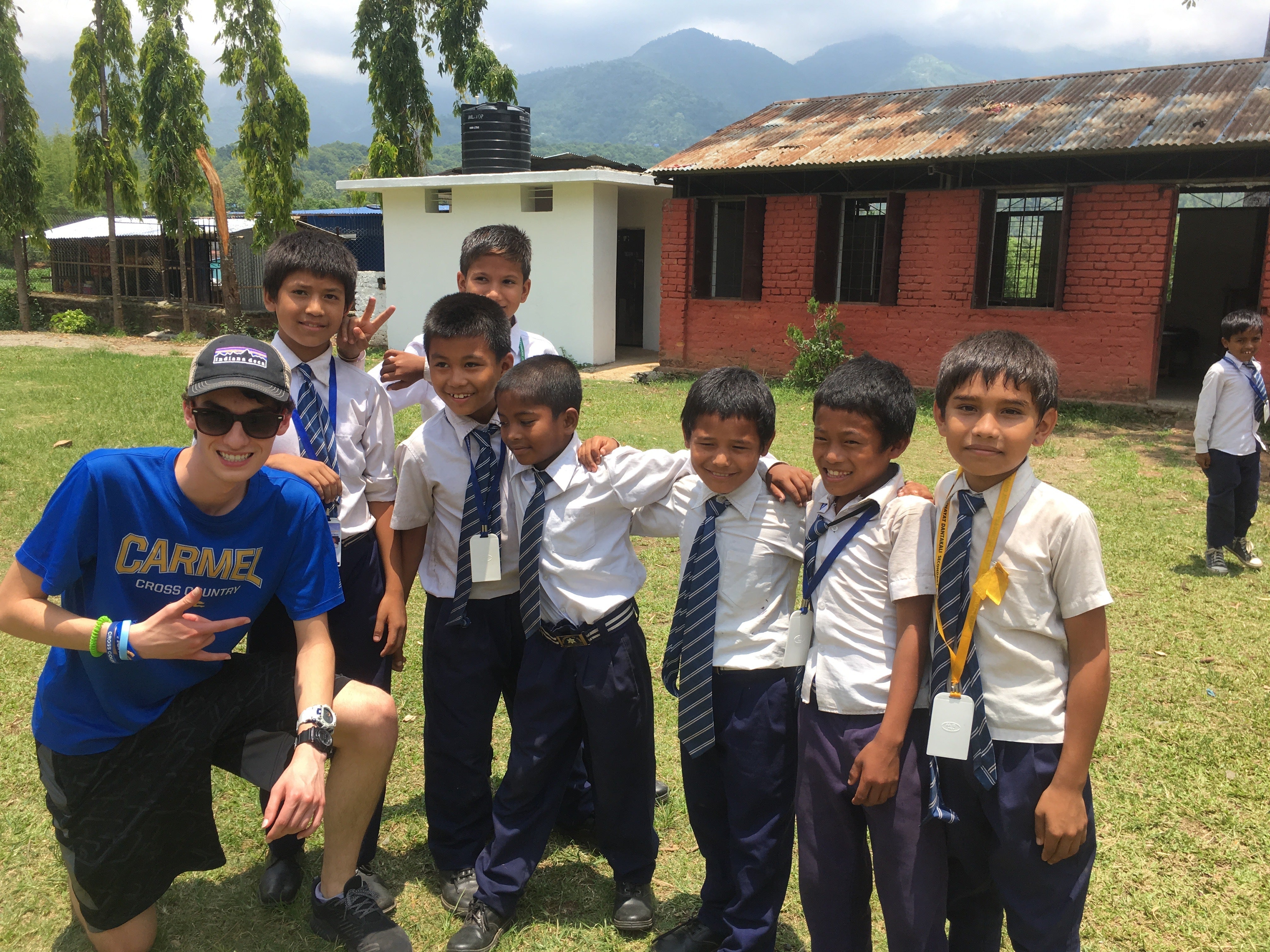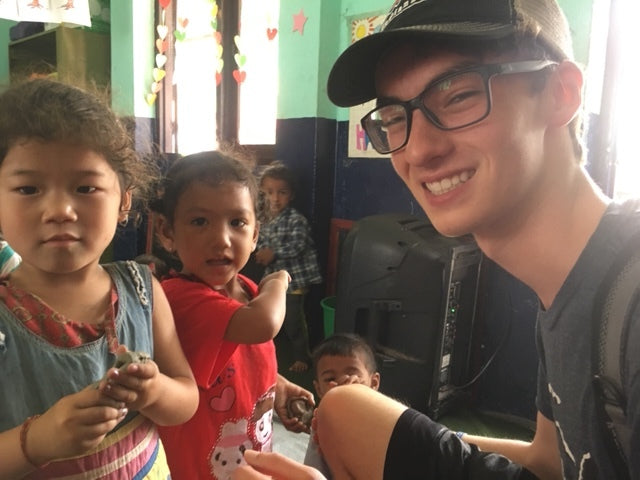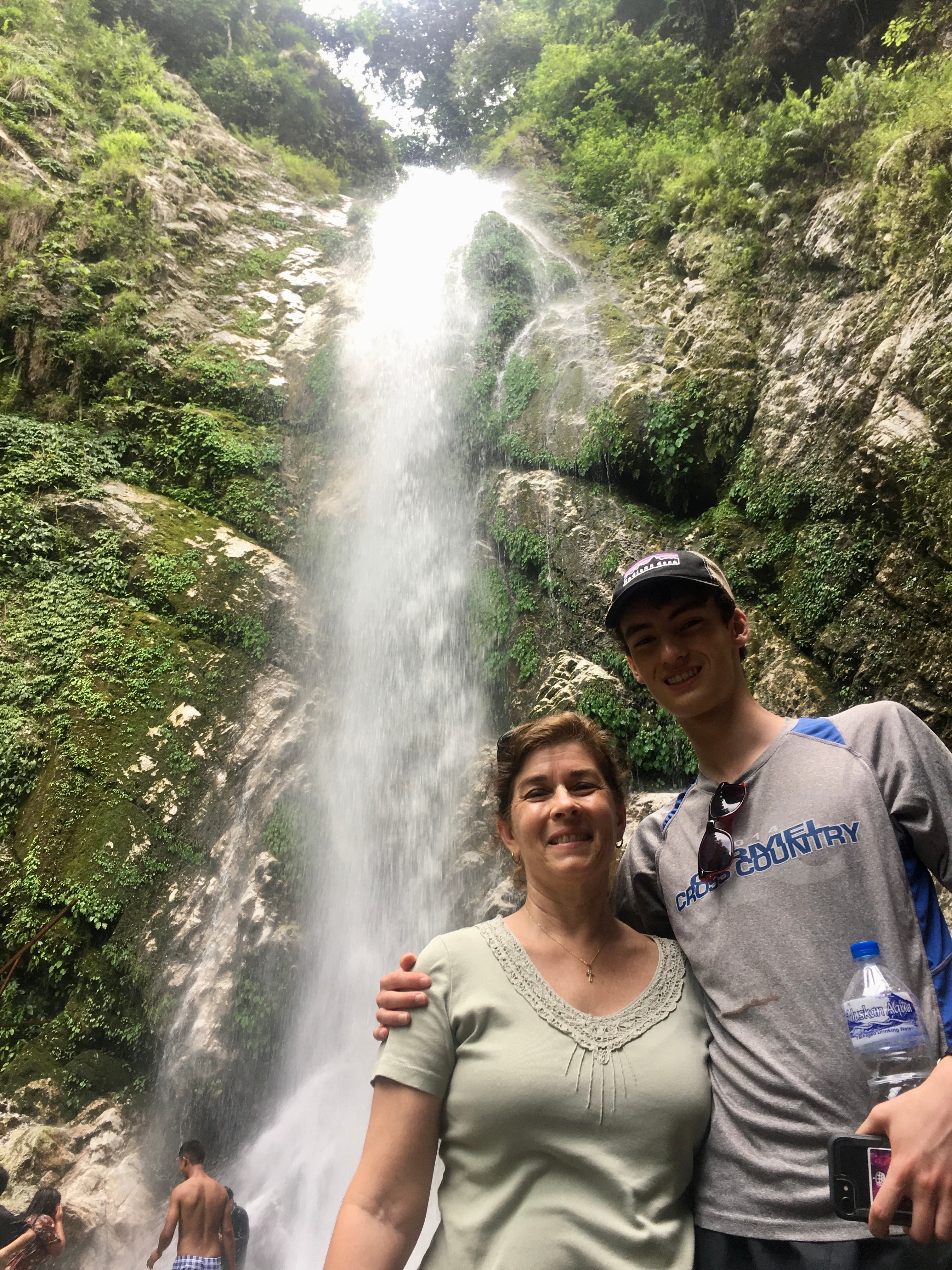 Nepal Tote (by Jacob Conn)
Traditional fabric from Kathmandu, Nepal brought to you by traveler Jacob Conn.
"My favorite thing to do in a new country is to try their food! We ate lots of daal bhat, but my favorite was the meat-filled momos. Another fun thing is to see some of the local sights. On our trip, my mom and I visited a local waterfall that was really beautiful.
Finally, I really love to experience how people worship in other countries. It's easy to get locked into a specific way of worshipping from years of experience. But when you go to another country it's really surprising to see the innovative ways people can worship using what they have." —Jacob Conn
Limited Edition:  Only 12 made
Made in USA
Fits a 15" laptop
Passport pocket inside
Traveler
Jacob Conn: My mother and I embarked on our first trip to Nepal with the intention of installing water purification systems. We work with New Life International to provide disaster relief to third world countries in the form of clean drinking water. Additionally, we were going there to pitch a sewing machine business concept to local community leaders in Dharan. Through this business, women would be able to find fellowship and provide for themselves and their families.  In between purifier installations, we would visit these local shops. However, none of the shops we visited in Dharan carried the correct dimensions of fabric (e.g., not long enough or too narrow for making totes). We had nearly reached the end of our journey, and we had yet to find the correctly sized fabric! Then, the day before we were slated to leave, we tried one more store in Kathmandu, only a block away. Behold! There was the fabric we were looking for, not only did it have an interesting design, but it had the correct dimensions! Boy, were we thankful!