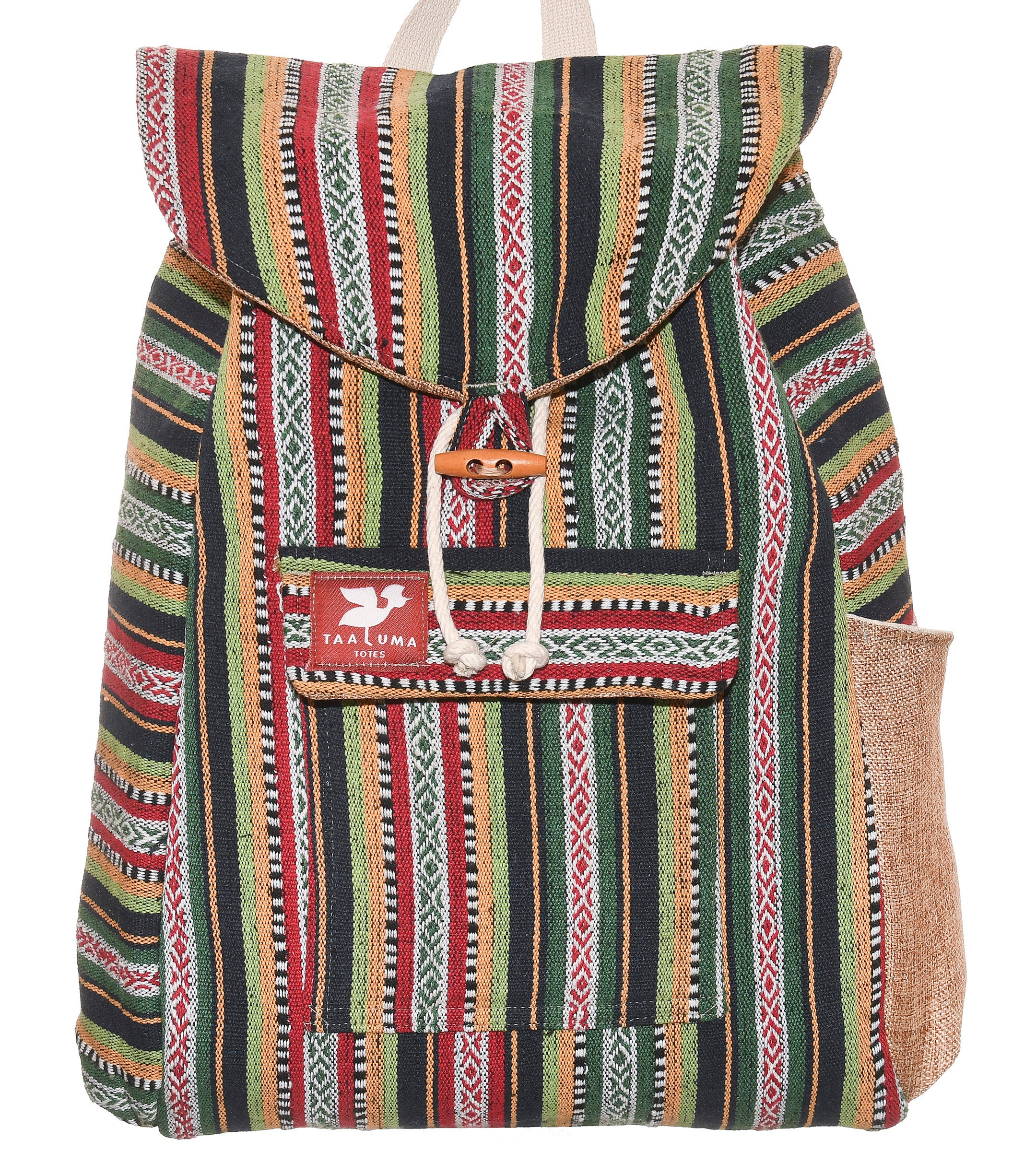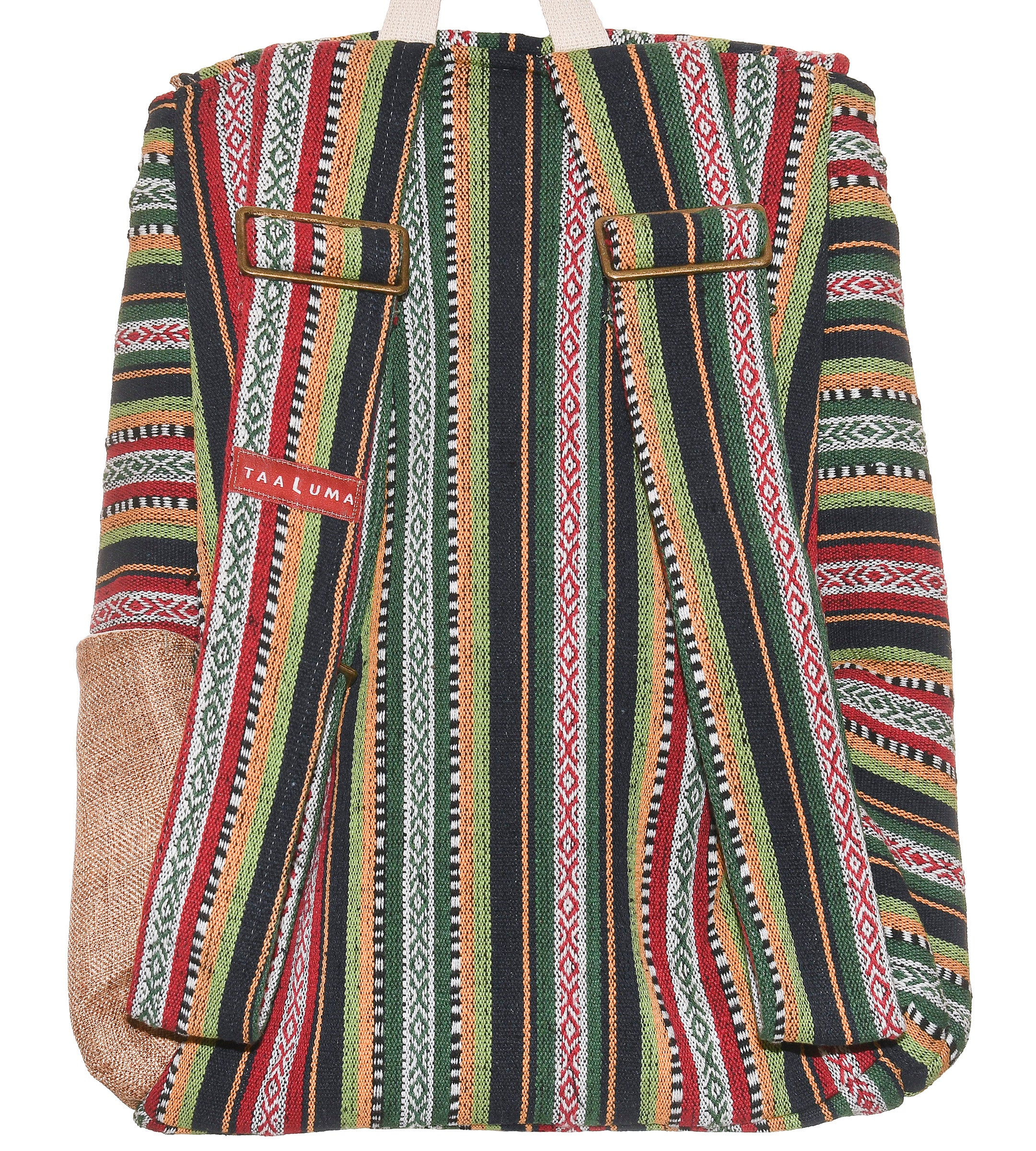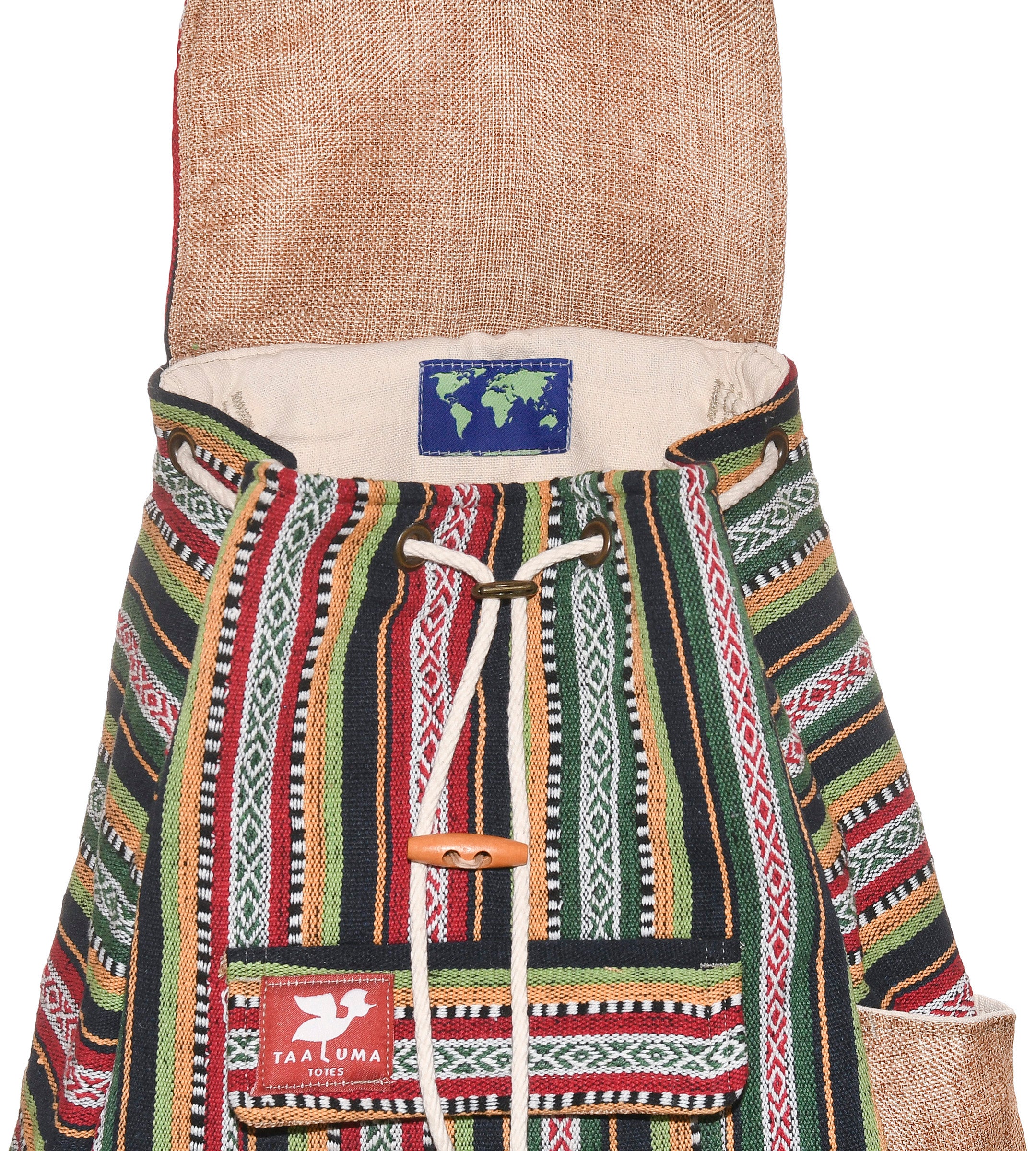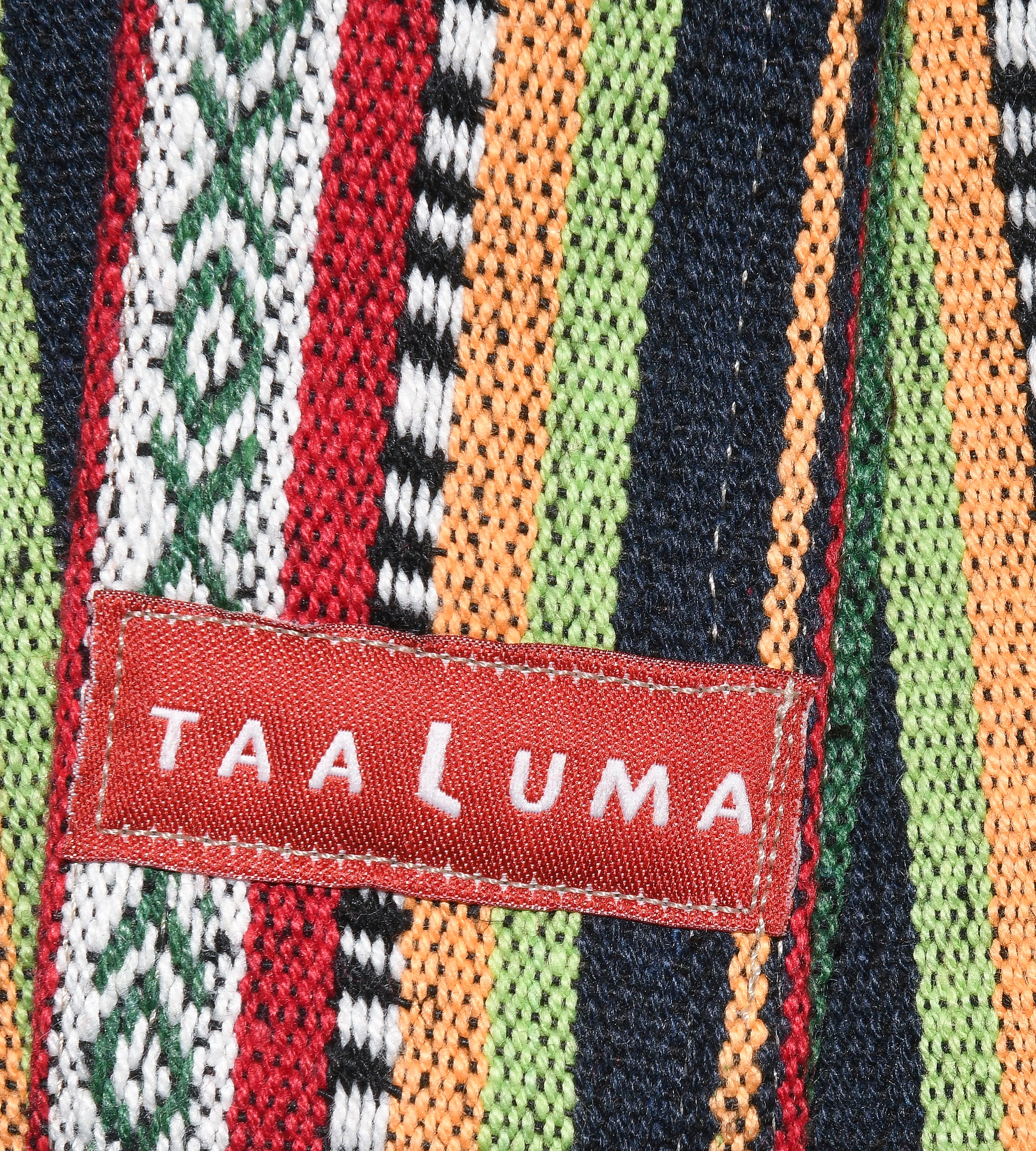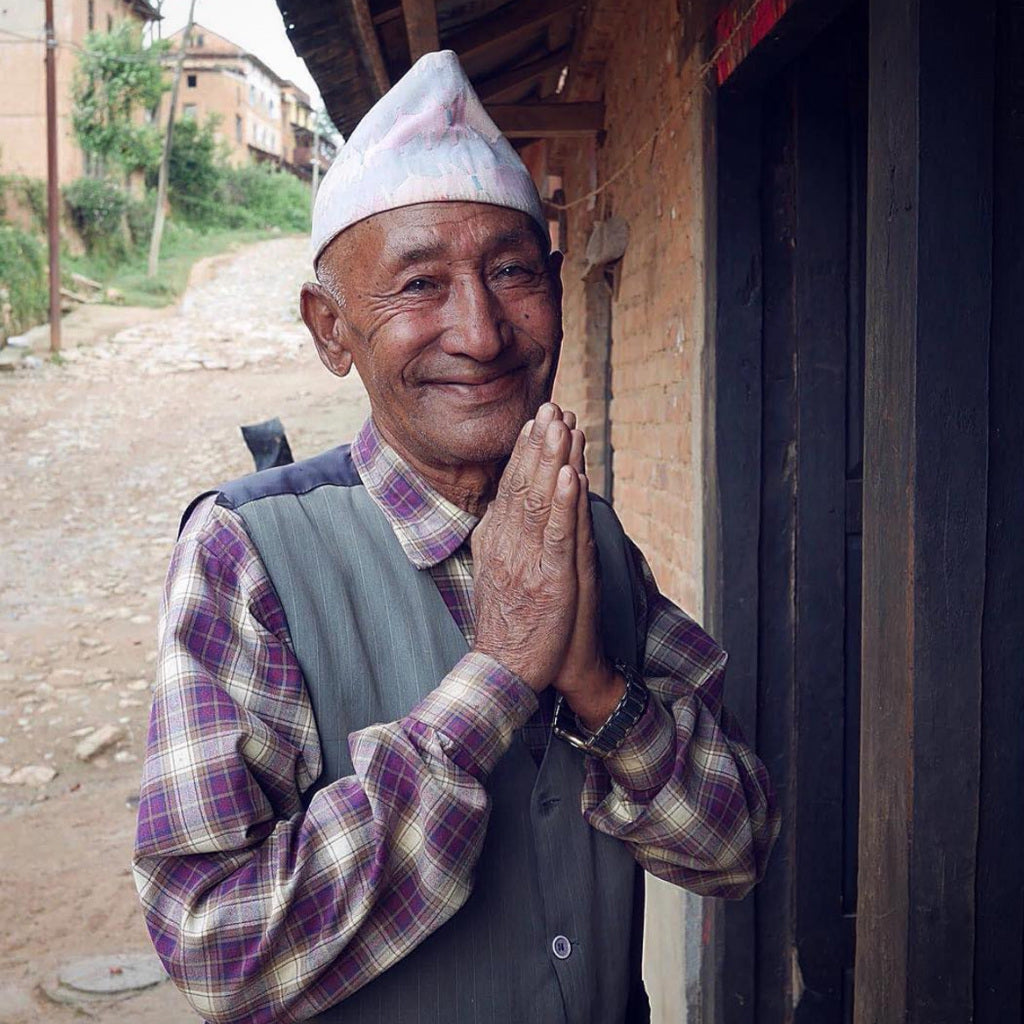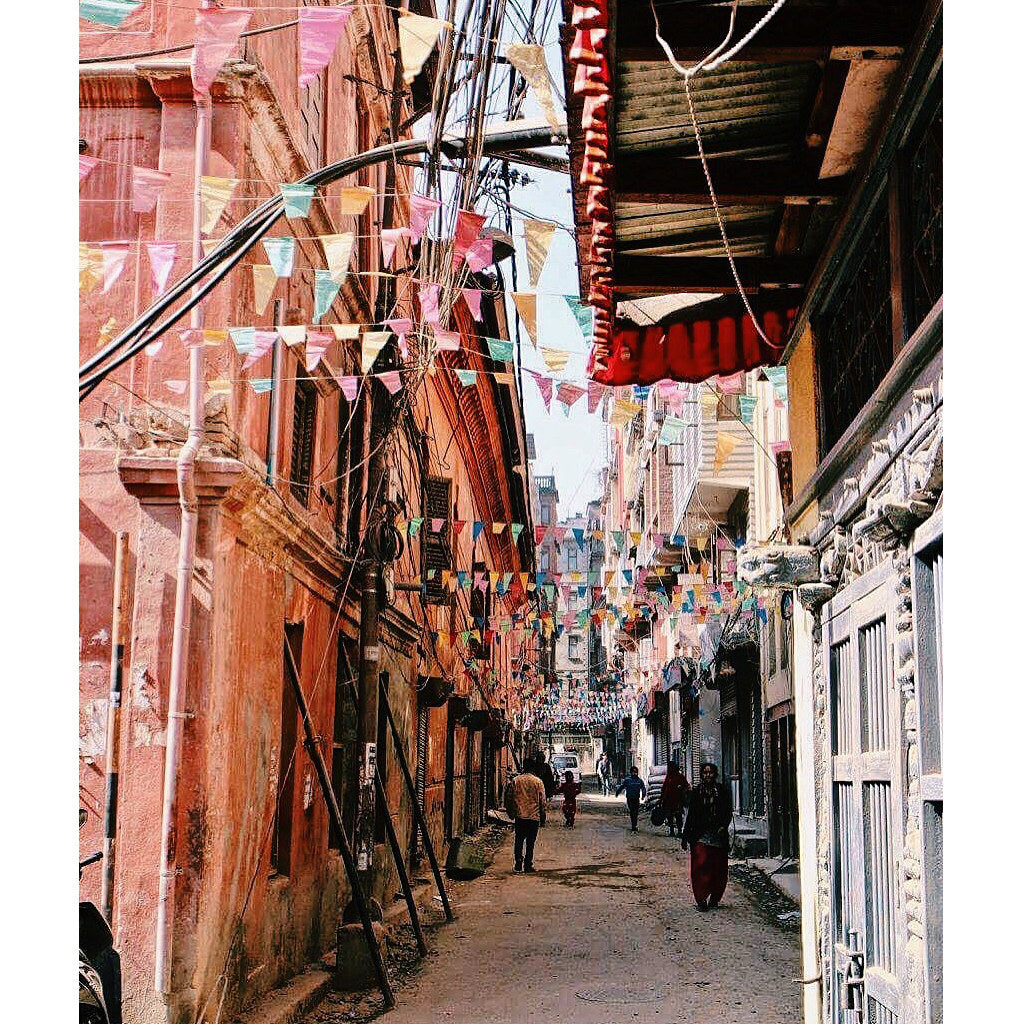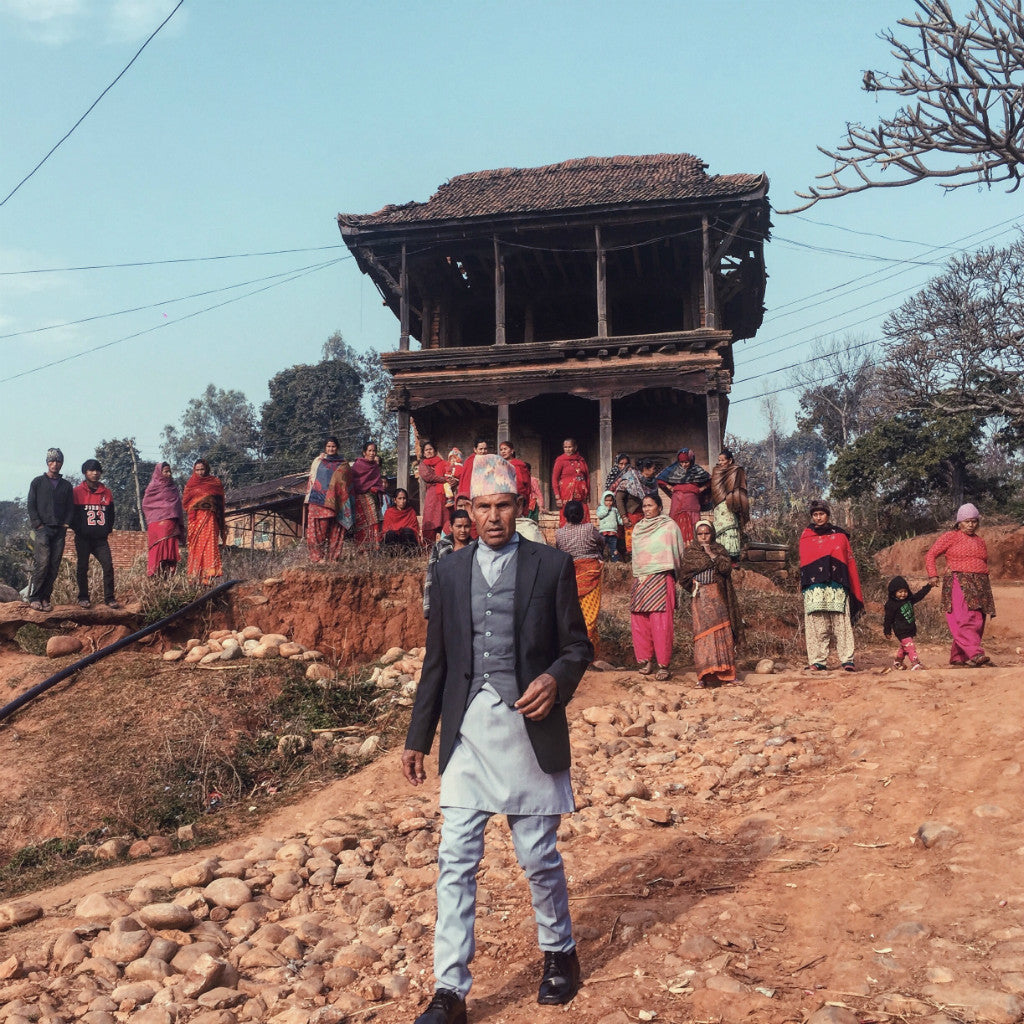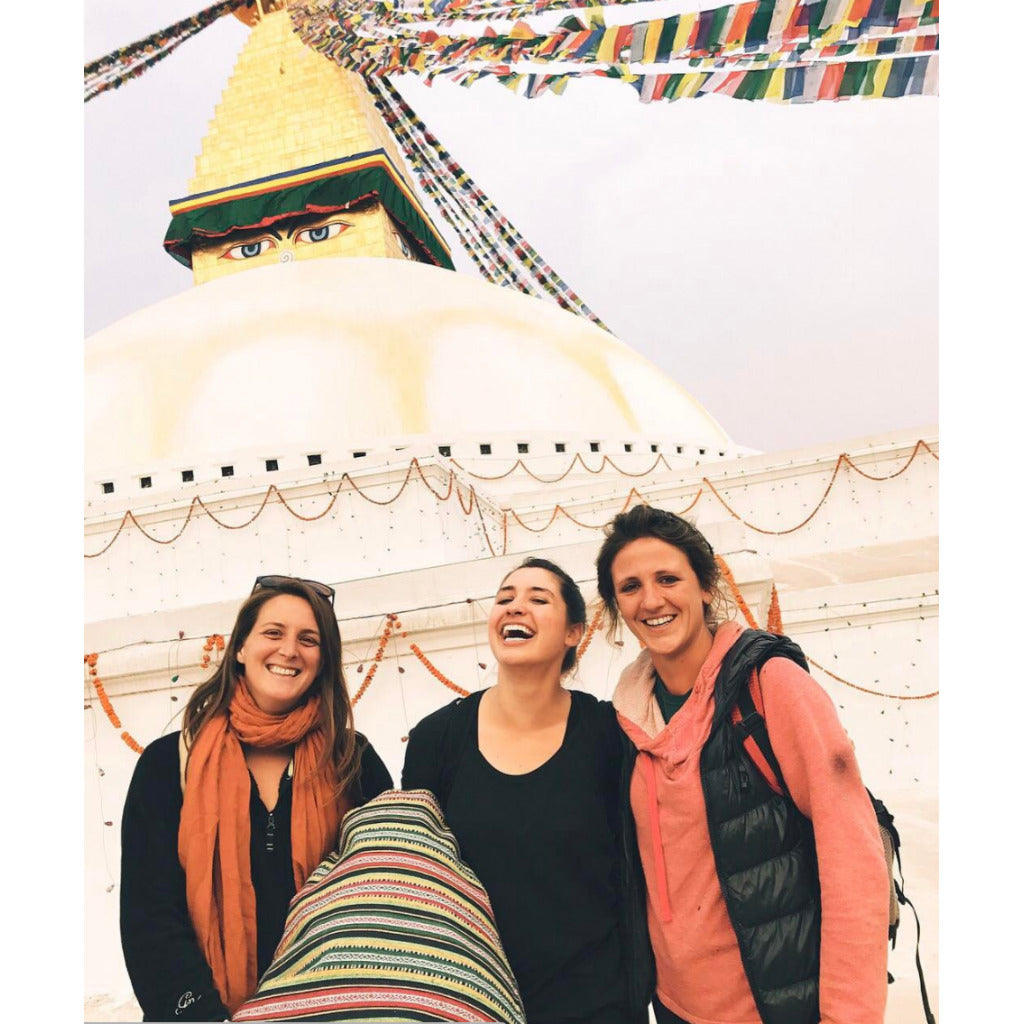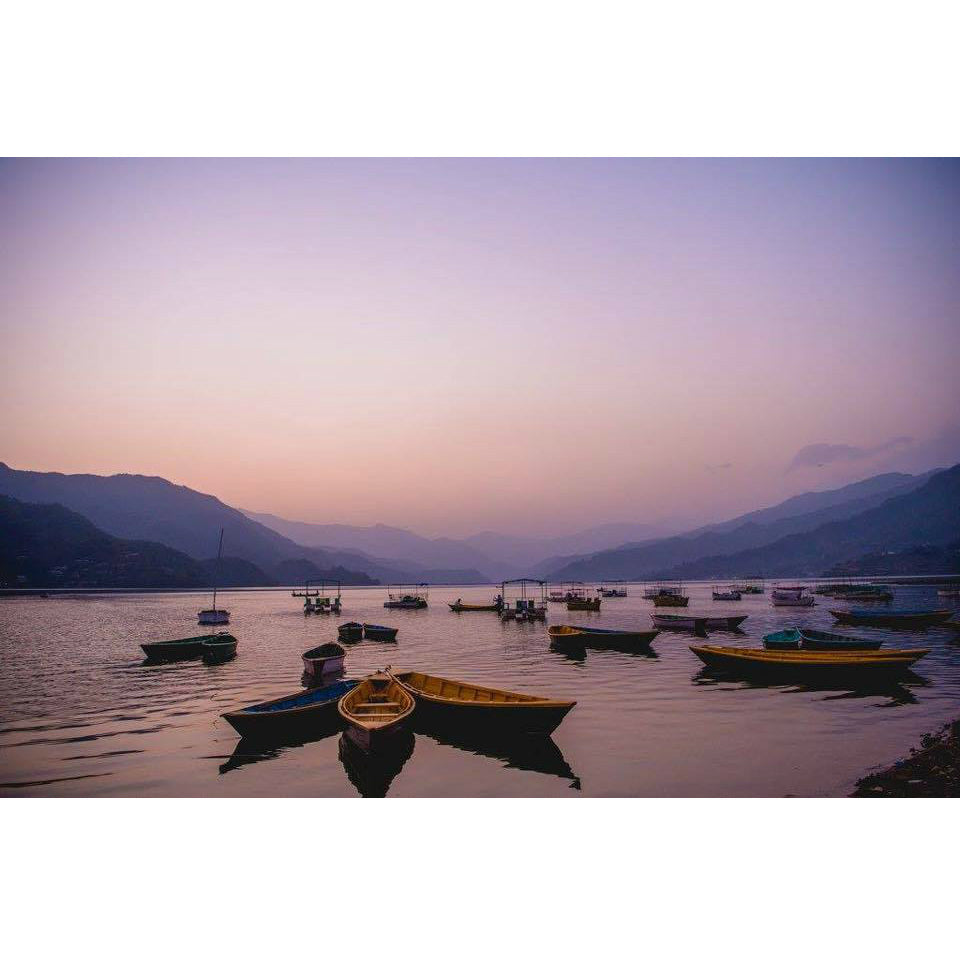 Nepal Tote (by Taylor Smythe)
Fabric from Kathmandu, Nepal brought to you by traveler Taylor Smythe.
"I was cycling home from work one day and I noticed a fabric shop I pass by every day. I always saw the same local man sitting behind his sewing machine, but I had never noticed he was handicapped and missing both his legs. We exchanged smiles and 'namastes' before he turned his focus back to his work. I was impressed by his craftsmanship and the beautiful fabrics in his shop. I didn't have any money on me, but I communicated as best as I could in my broken Nepali that I would be back the next day to buy the fabrics. Dai (meaning older brother) did not look convinced. The next day I was in a taxi with two friends rushing to catch the sunset at Bhoudanath, the largest stupa in Nepal and the holiest Tibetan Buddhist temple outside Tibet. We were speeding around the corner when I remembered my promise the day before, so I yelled "Bhayo, Bhayo!" (stop, stop) and he slammed on the brakes and I jumped out as quickly as possible. The man smiled and I shoved as much fabric in the taxi that would fit on top of the three of us before graciously thanking him. We made it to the stupa just before sunset, each of us carrying a heaping cloth. Multiple monks and women came up and asked us "Kati ho?"(how much) to buy and we just laughed." — Taylor Smythe
1 of 20
Limited Edition:  Only 20 made.  Be 1 of 20.
Read the story behind this fabric

 

HERE.
Made in USA
Fits a 17" laptop
Passport pocket inside
Traveler
Taylor Smythe:  Taylor lives in Nepal and works for an organization that rebuilds schools that were damaged during the 2015 earthquake. Whether on the job or simply bicycling around town, she has got a real Hima'lay of the land and has come to learn so much about the country and its incredible people. From one "namaste" to the next, the Nepali people fill her days with a sense of love and connection.
Bring back fabric from your next trip