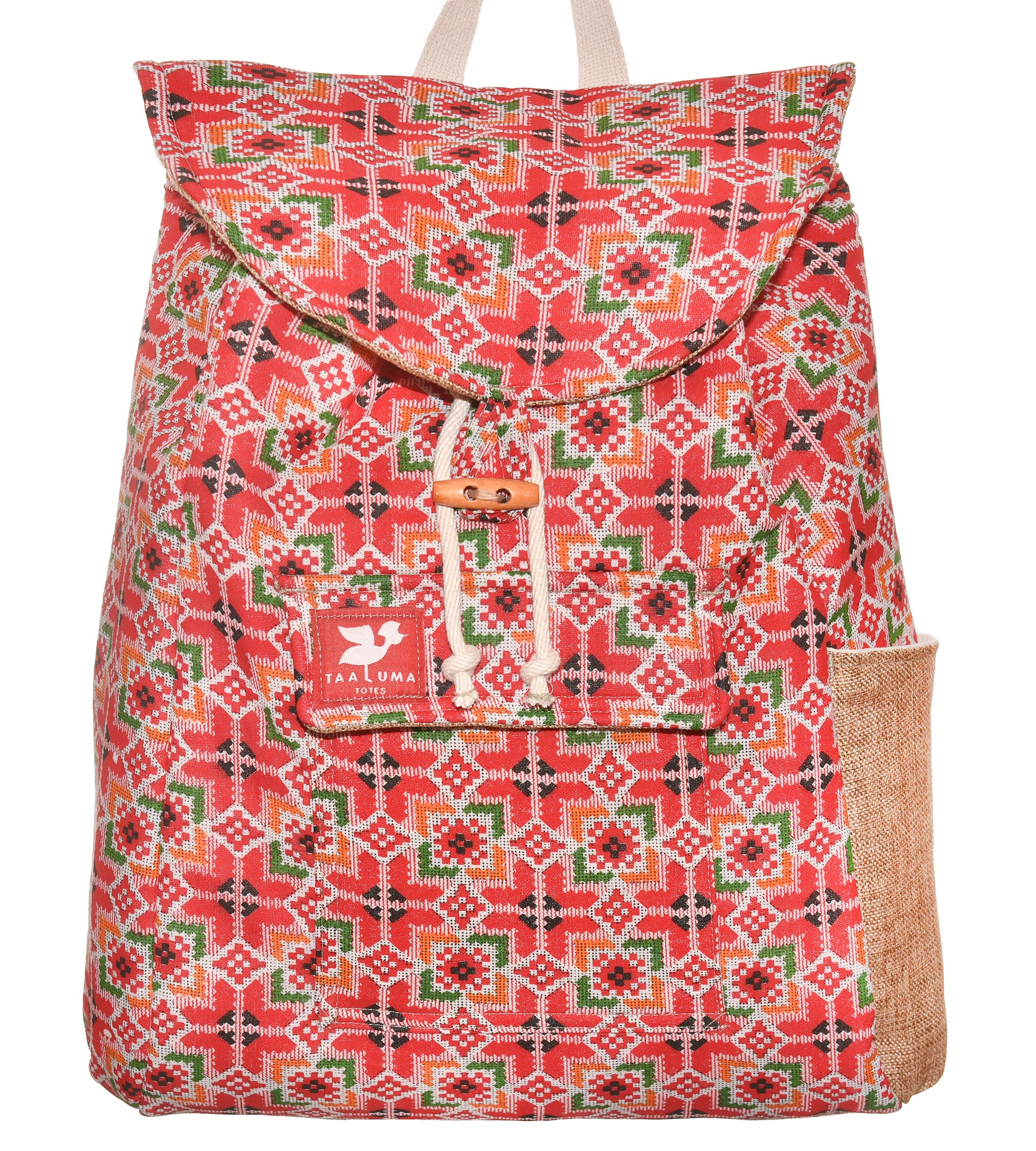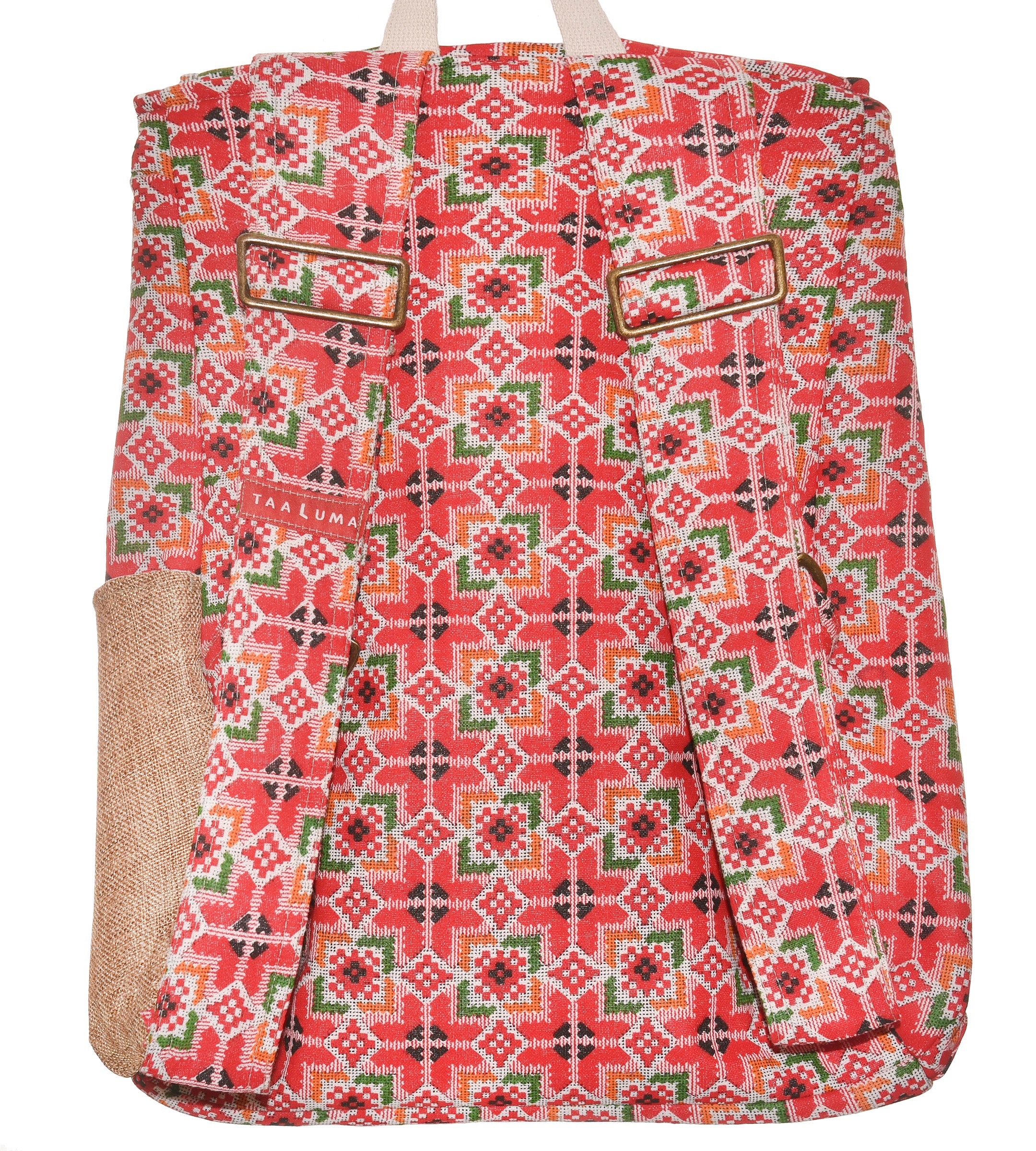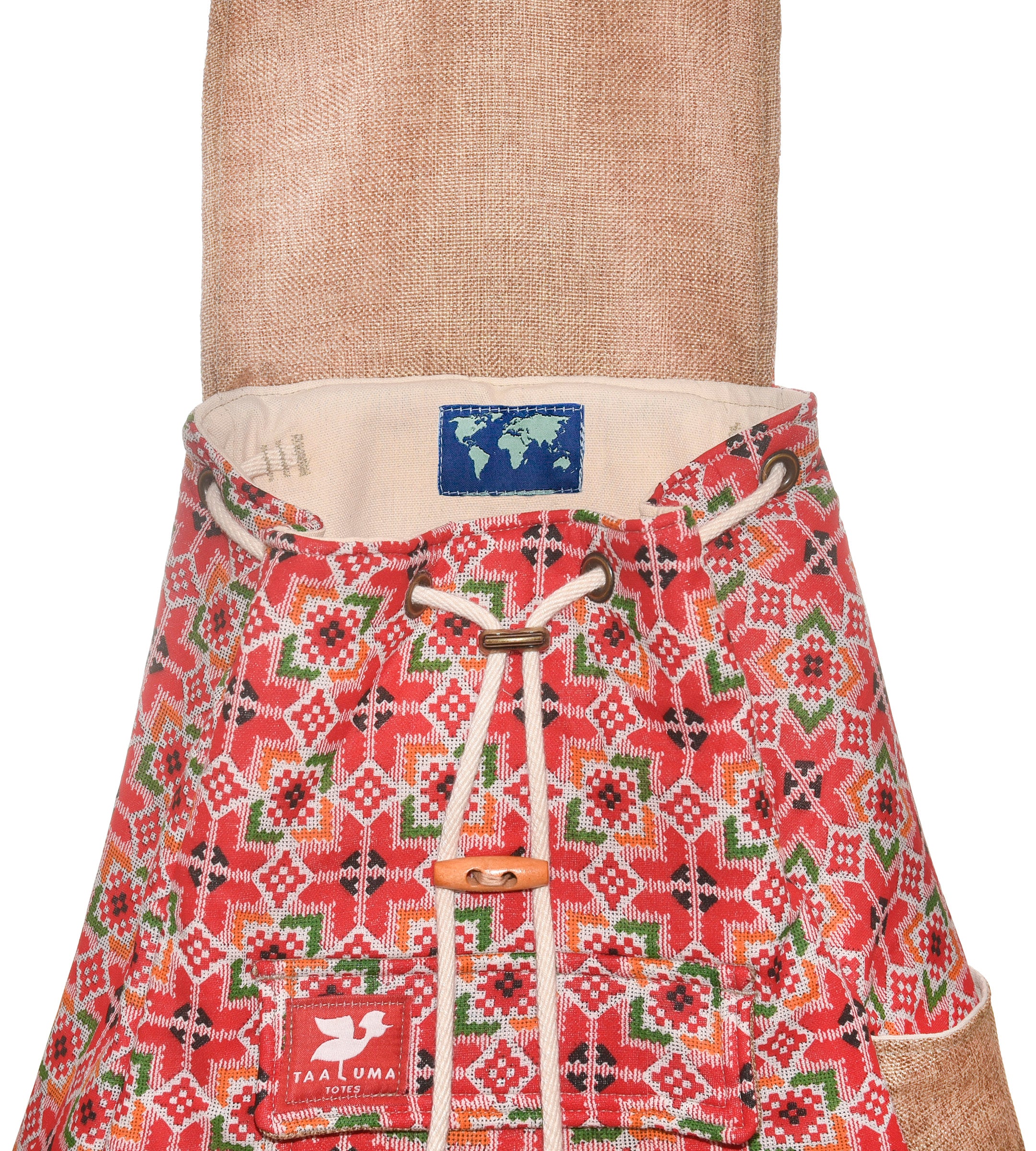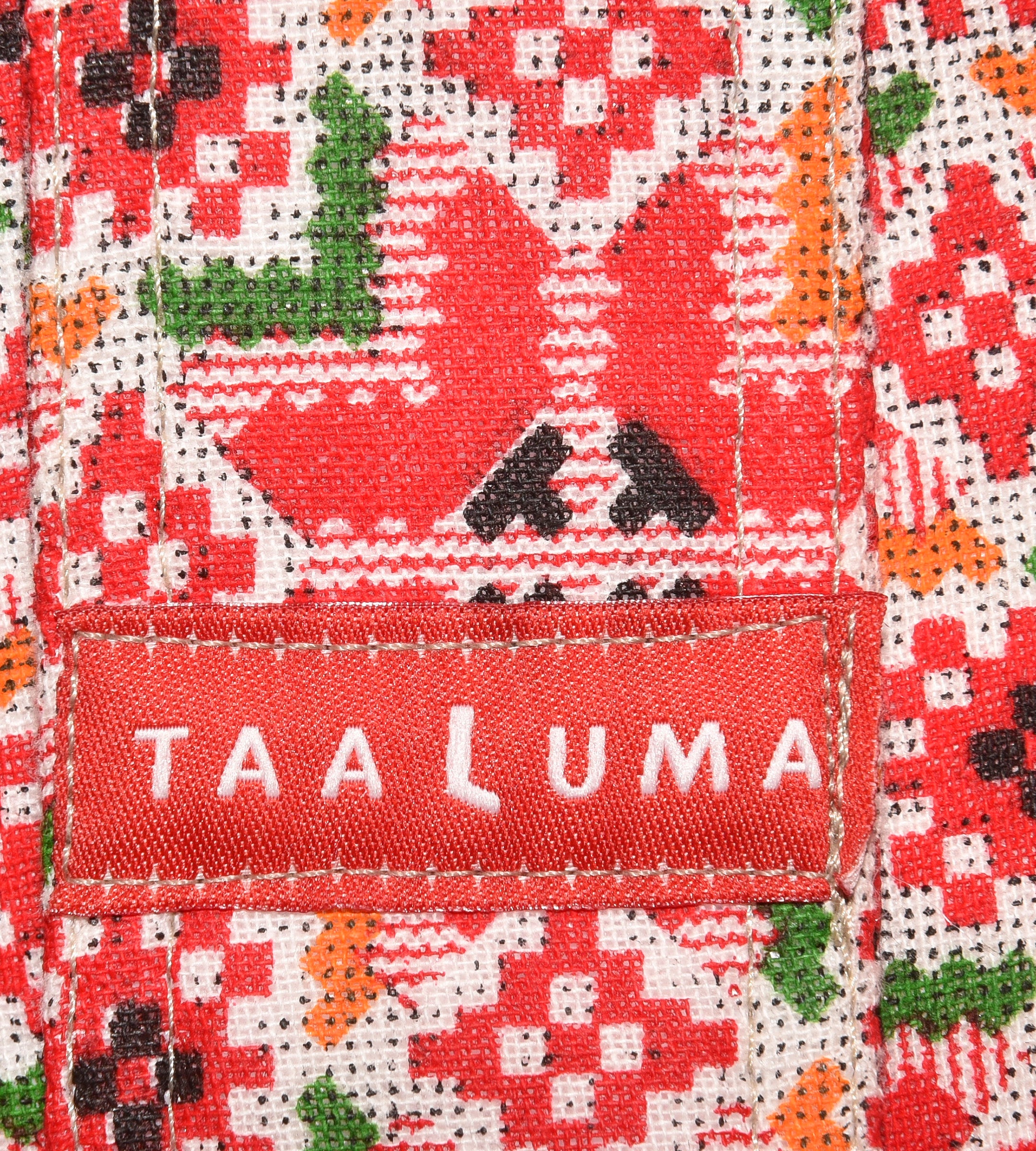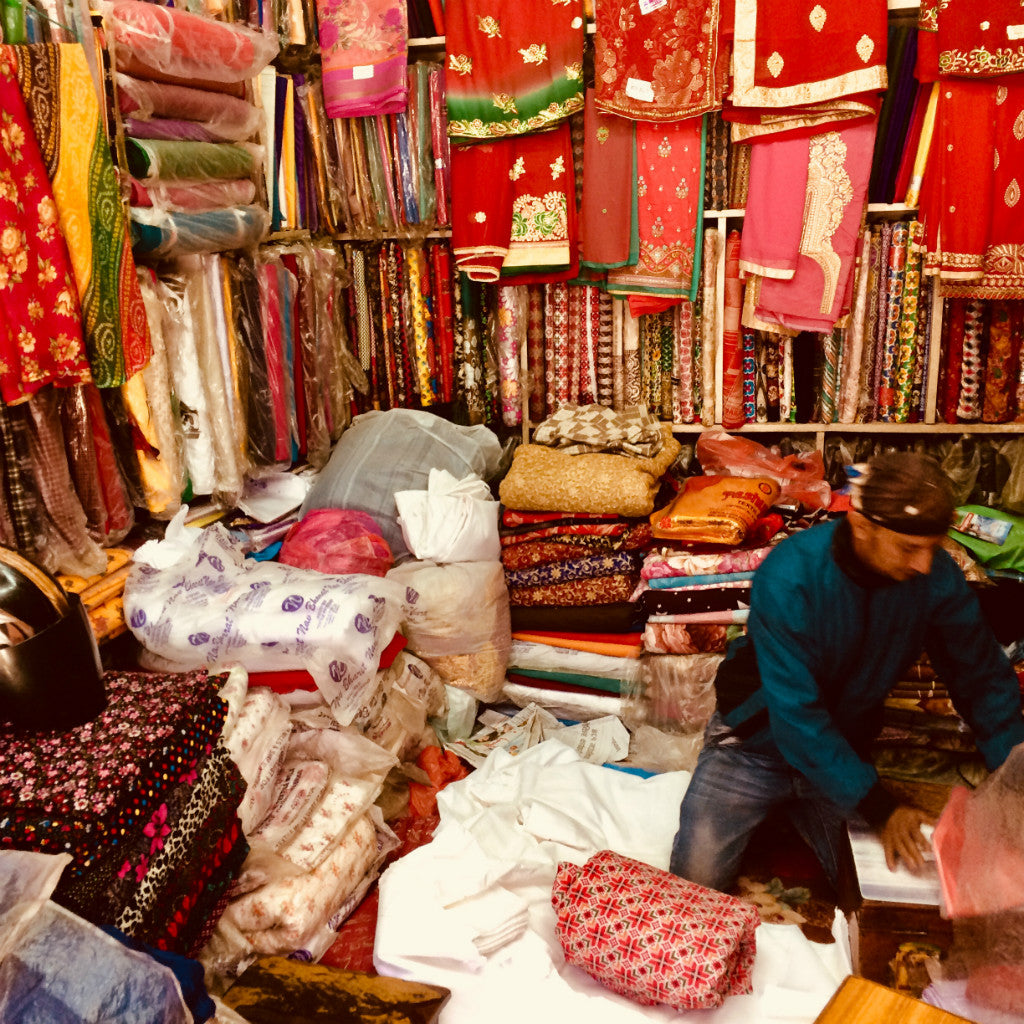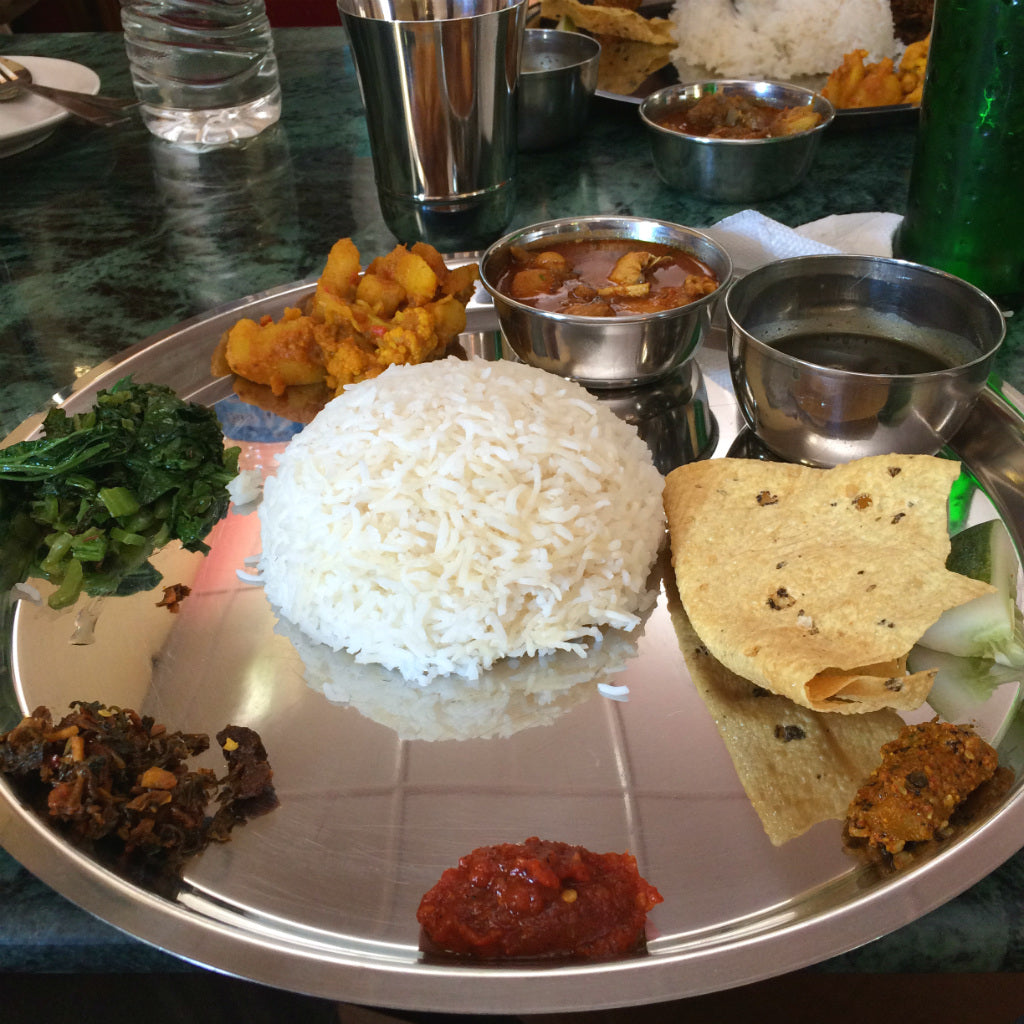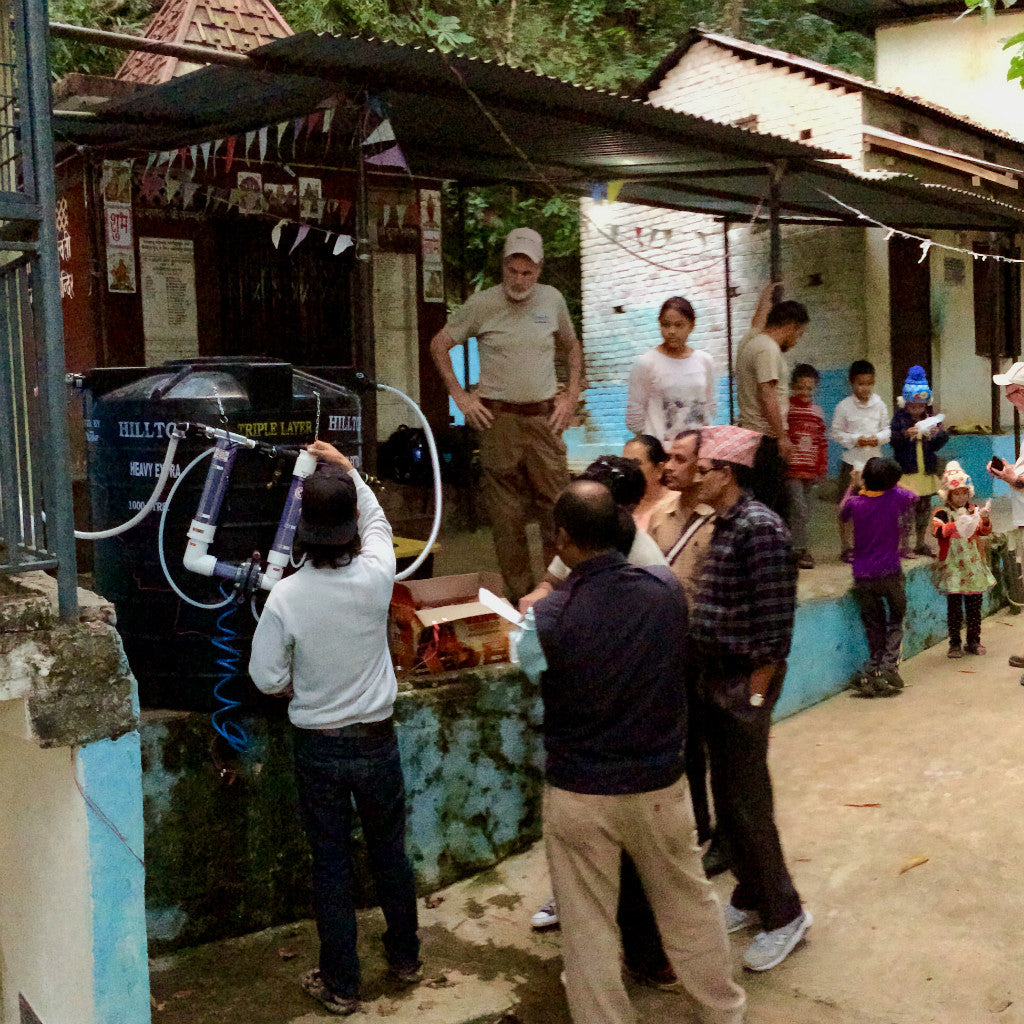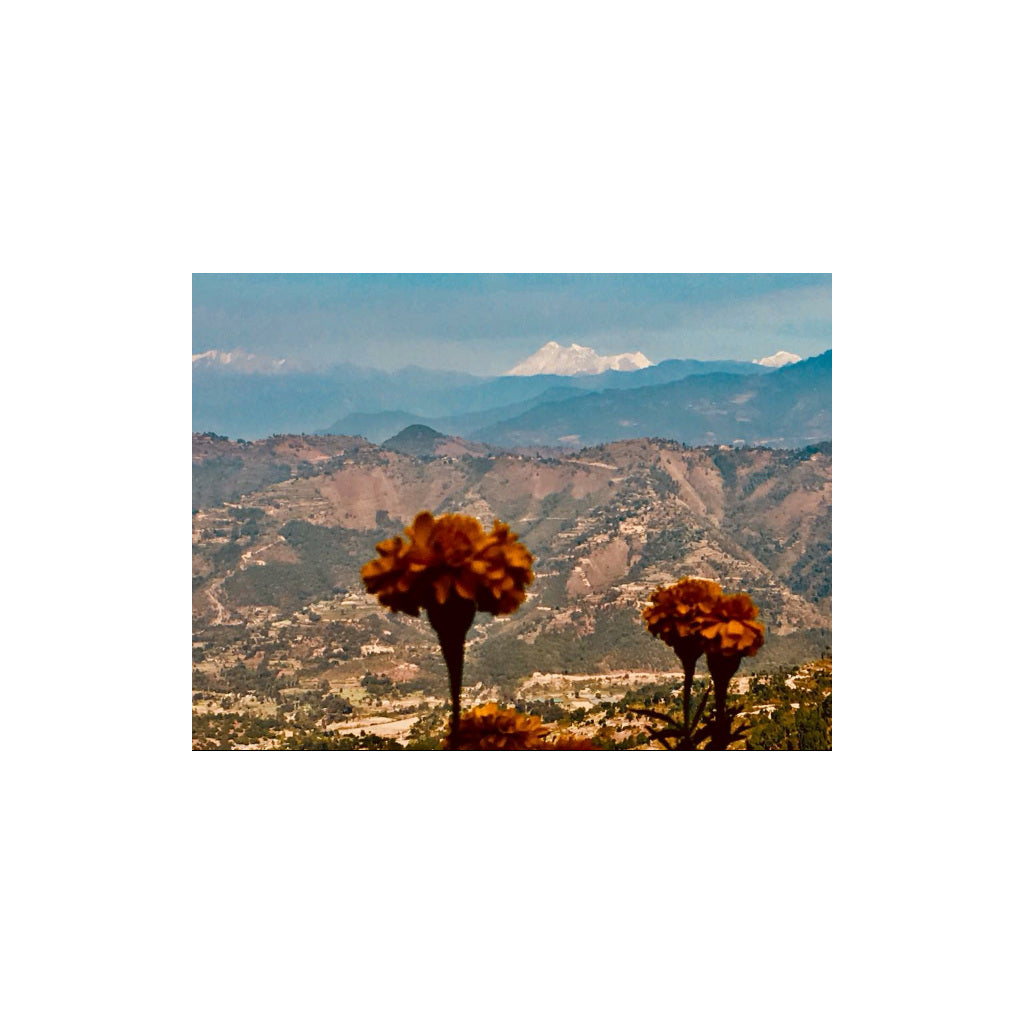 Nepal Tote (by Roger Conn)
Fabric from Kathmandu, Nepal brought to you by traveler Roger Conn.
"I had a wonderful time in my quest to find "the perfect print". At the fabric shop, I was an obvious "duck out of water", as I know nothing about fabric or sewing. A Nepali woman who was a total stranger to me heard my story as I described what I needed to the shop owner. She self-appointed to be my consultant in the task -- to make sure I picked the best choice of print. As you can imagine -- we had great fun as "spontaneous friends"." —Roger Conn
1 of 26
Limited Edition:  Only 26 made.  Be 1 of 26.
Made in USA
Fits a 17" laptop
Passport pocket inside
Traveler
Roger Conn:  Roger has travelled around the world installing water purification systems and this is what took him to Nepal for the fourth time. When in a new country, he loves learning about the local religion and visiting the local worship services. It is during those services that he gets to sit amongst the local people and be a part of their everyday life…and that is what travel is Nep'all about!
Bring back fabric from your next trip