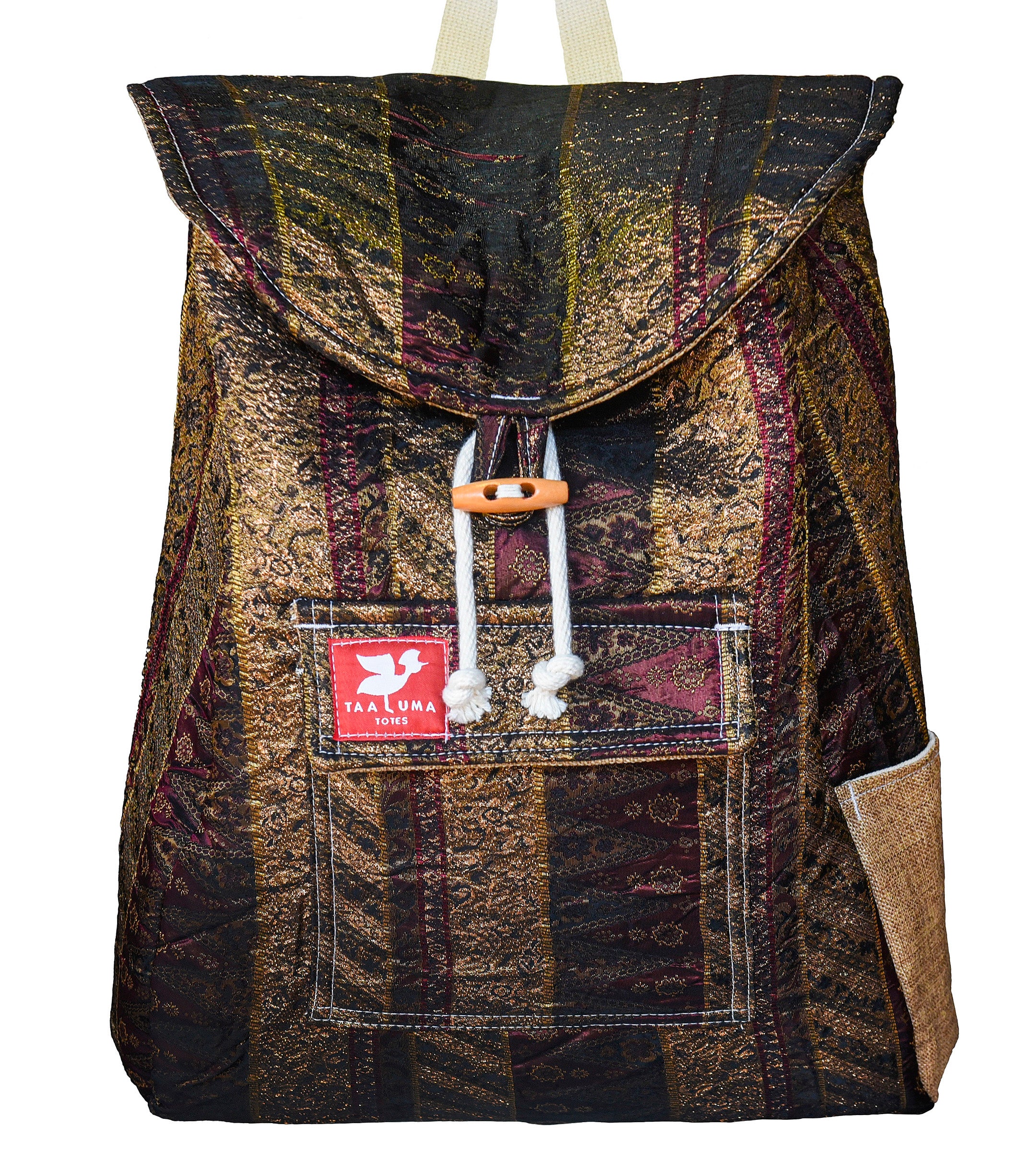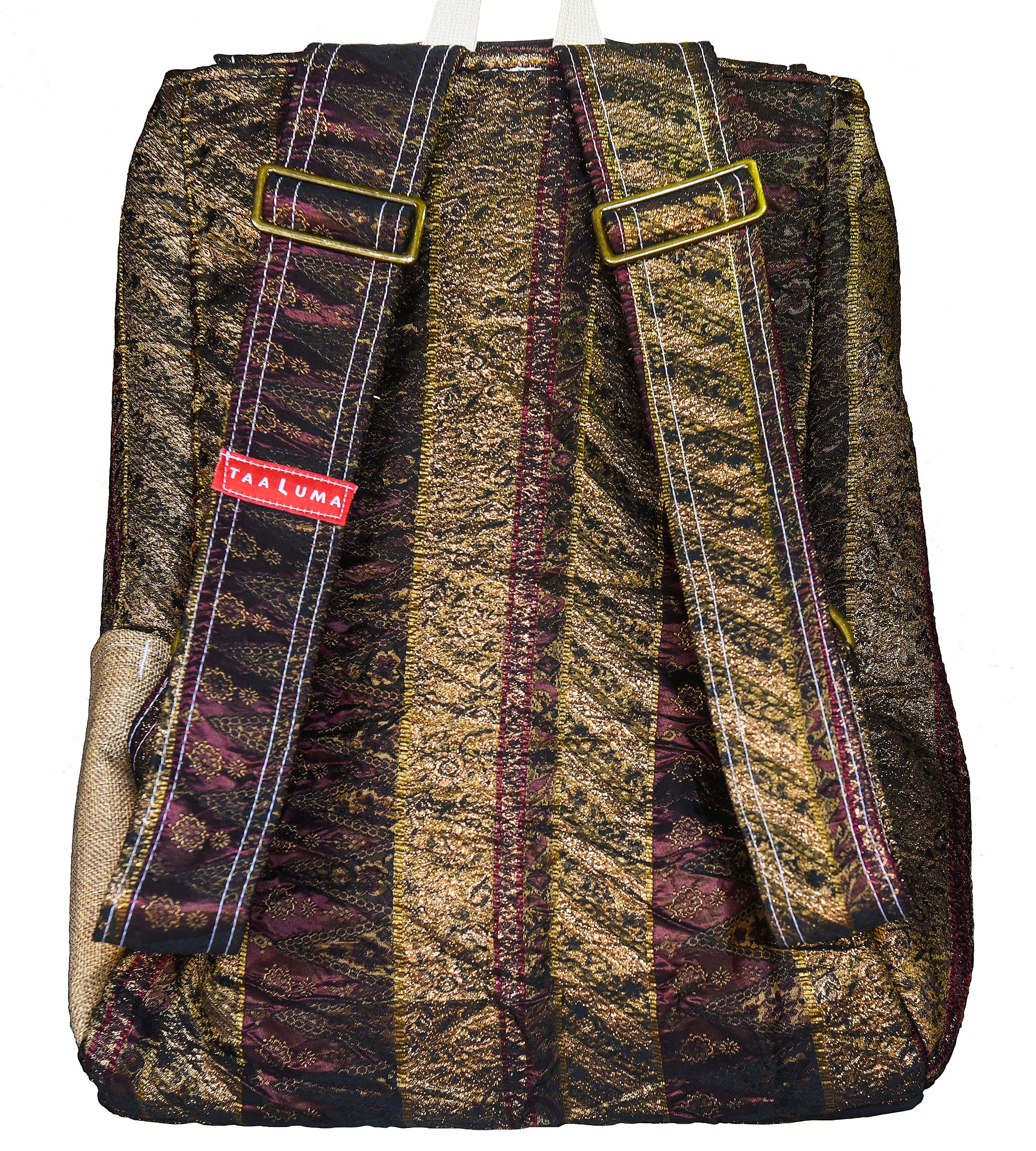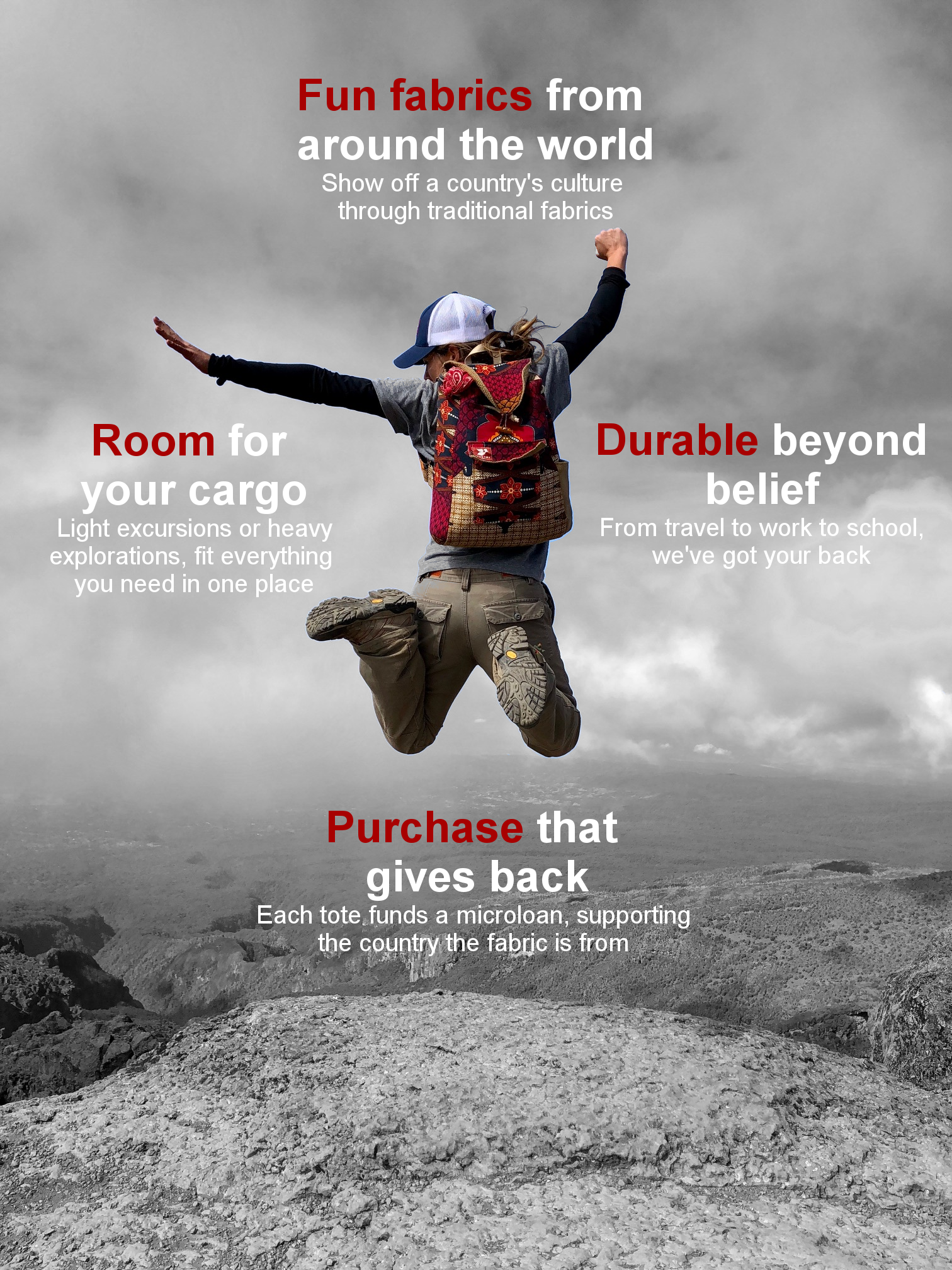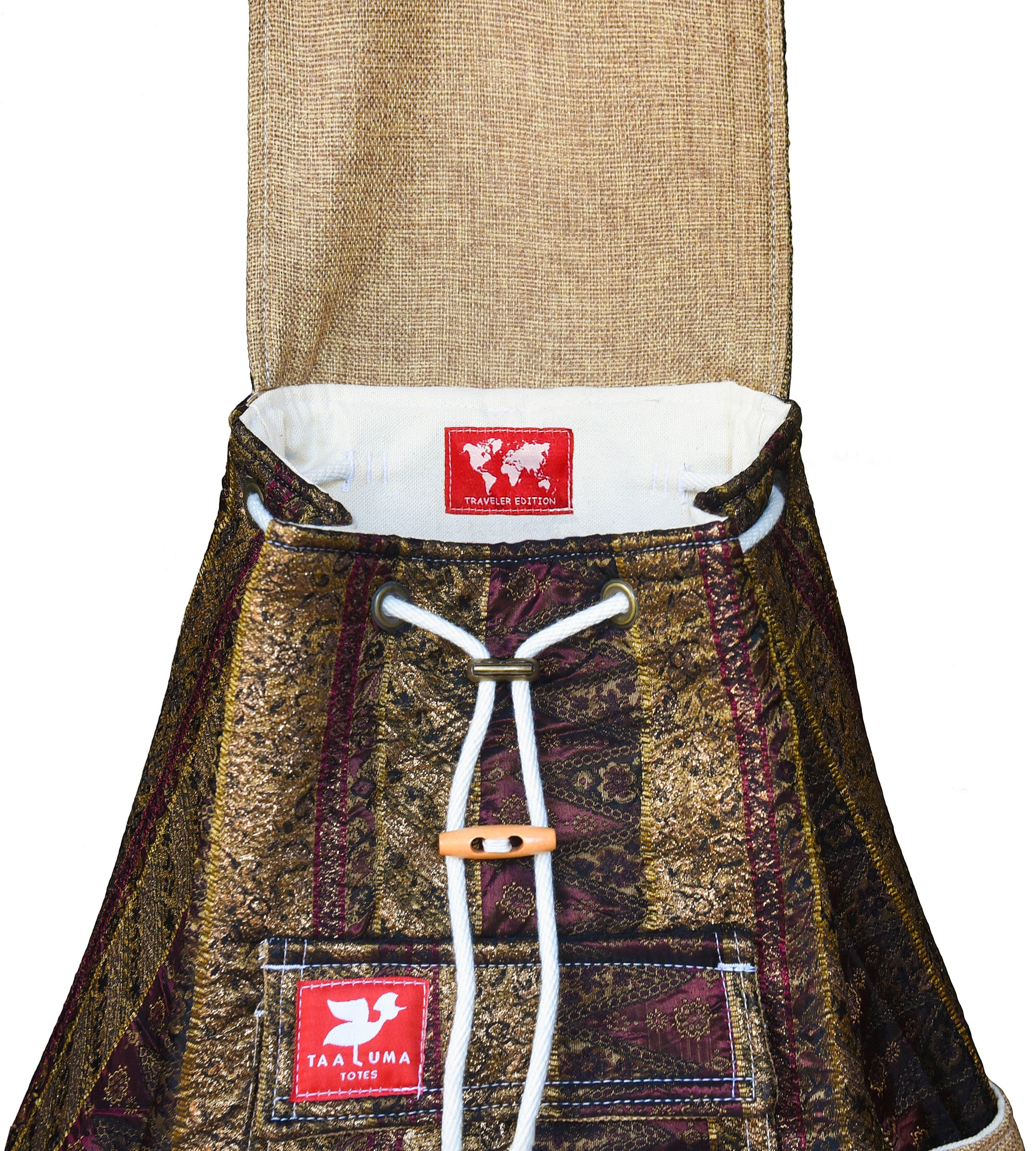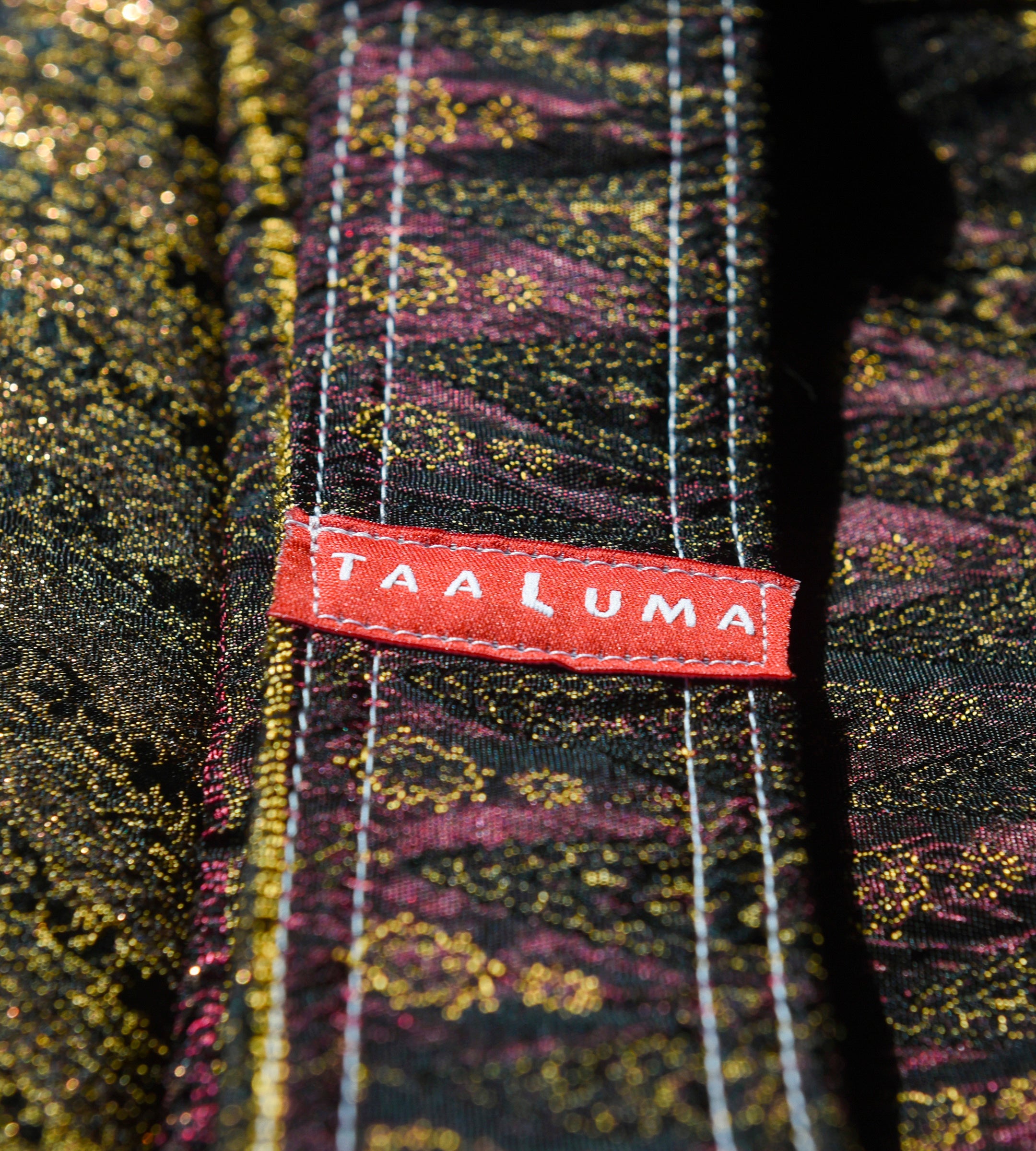 Pakistan Tote (by Tim Gibson)
Traditional fabric from Pakistan brought to you by traveler Tim Gibson.
"Pakistan has a long history of fabric production, with records showing the history of weaving going back over 2000 years. Many of the designs are traditional to particular areas of the country, but today these lines have been blended together, as people move around so much more and with ease.  This fabric is a heavier weight, so will make a very strong backpack and stands out with its rich sheen. This means the colors will change slightly depending on the amount of light hitting it from particular angles. It's just a cool and rich way to tote your stuff around." —Tim Gibson
Limited Edition:  Only 11 made
Made in USA
Fits a 15" laptop
Passport pocket inside
Traveler
Tim Gibson:  To say Tim likes to travel is only the beginning of the story…his current count is 158 countries and the count continues to grow. He has explored all 7 continents, and of all the places that he visited, there was something about Africa that really made him feel Mali've. He has started to support a foundation in Mali that builds schools in remote areas and it has taken his Egypt'sy soul to the country a number of times. With "explorer" in his blood, Tim is a real-life citizen of the globe!