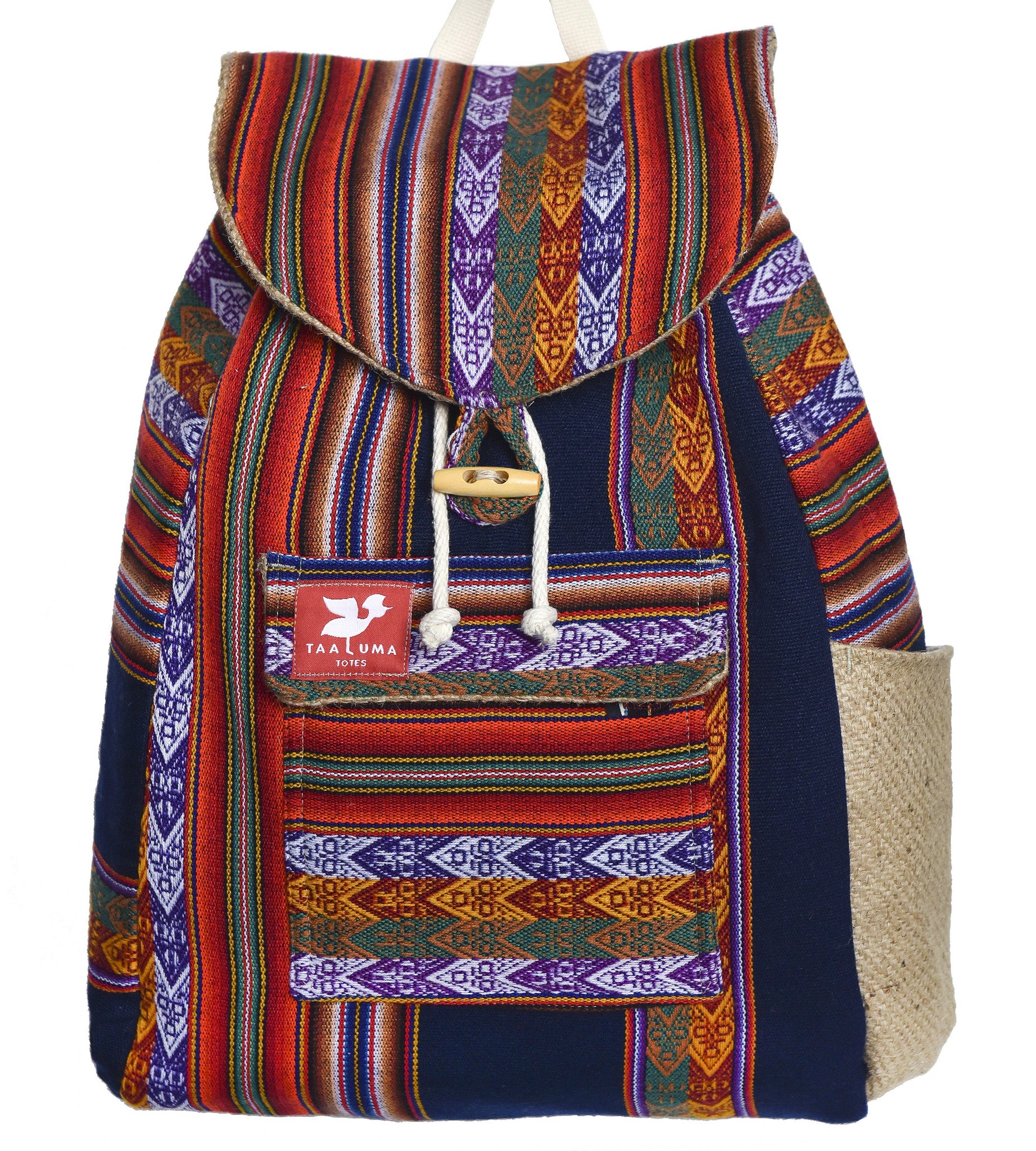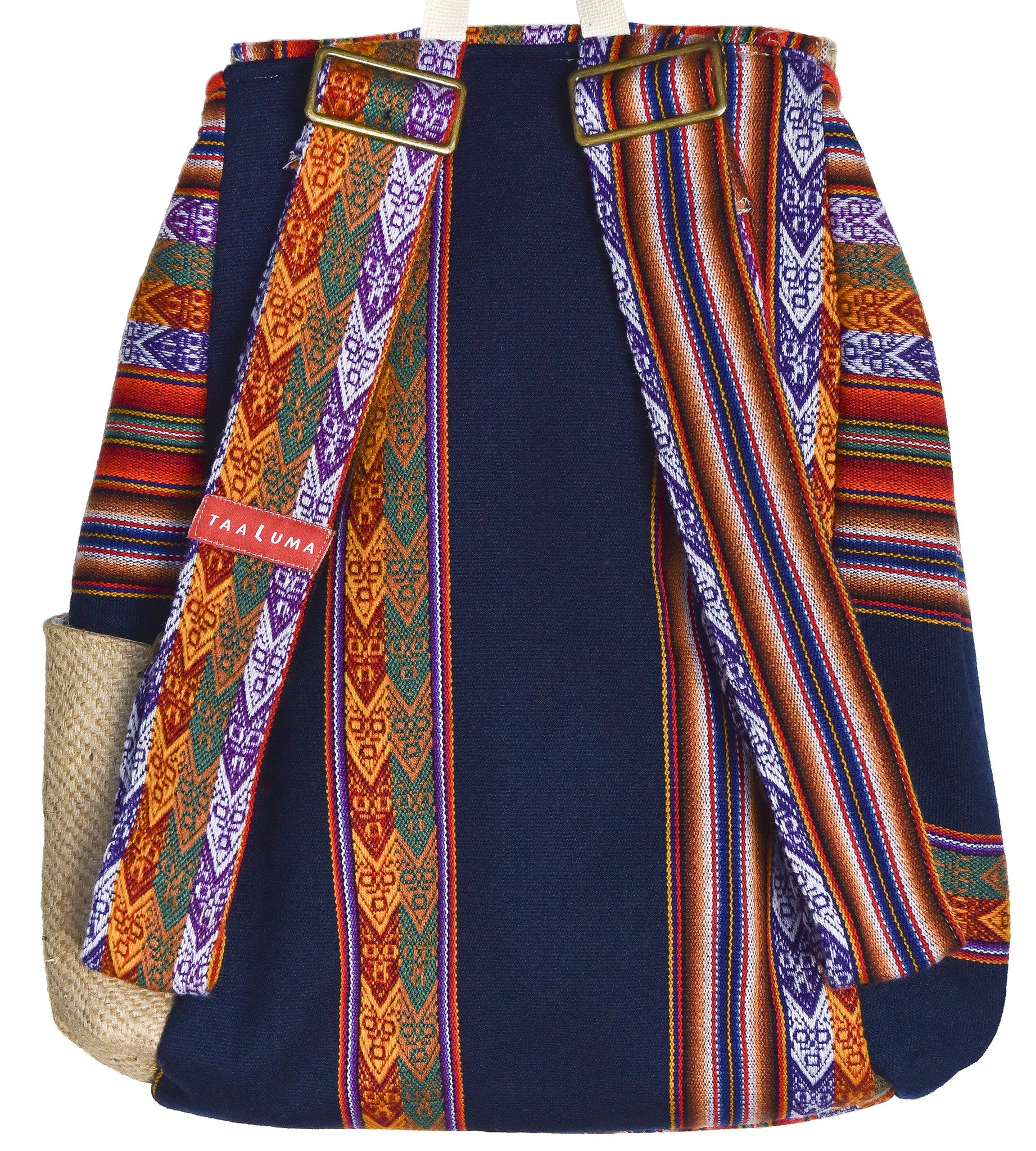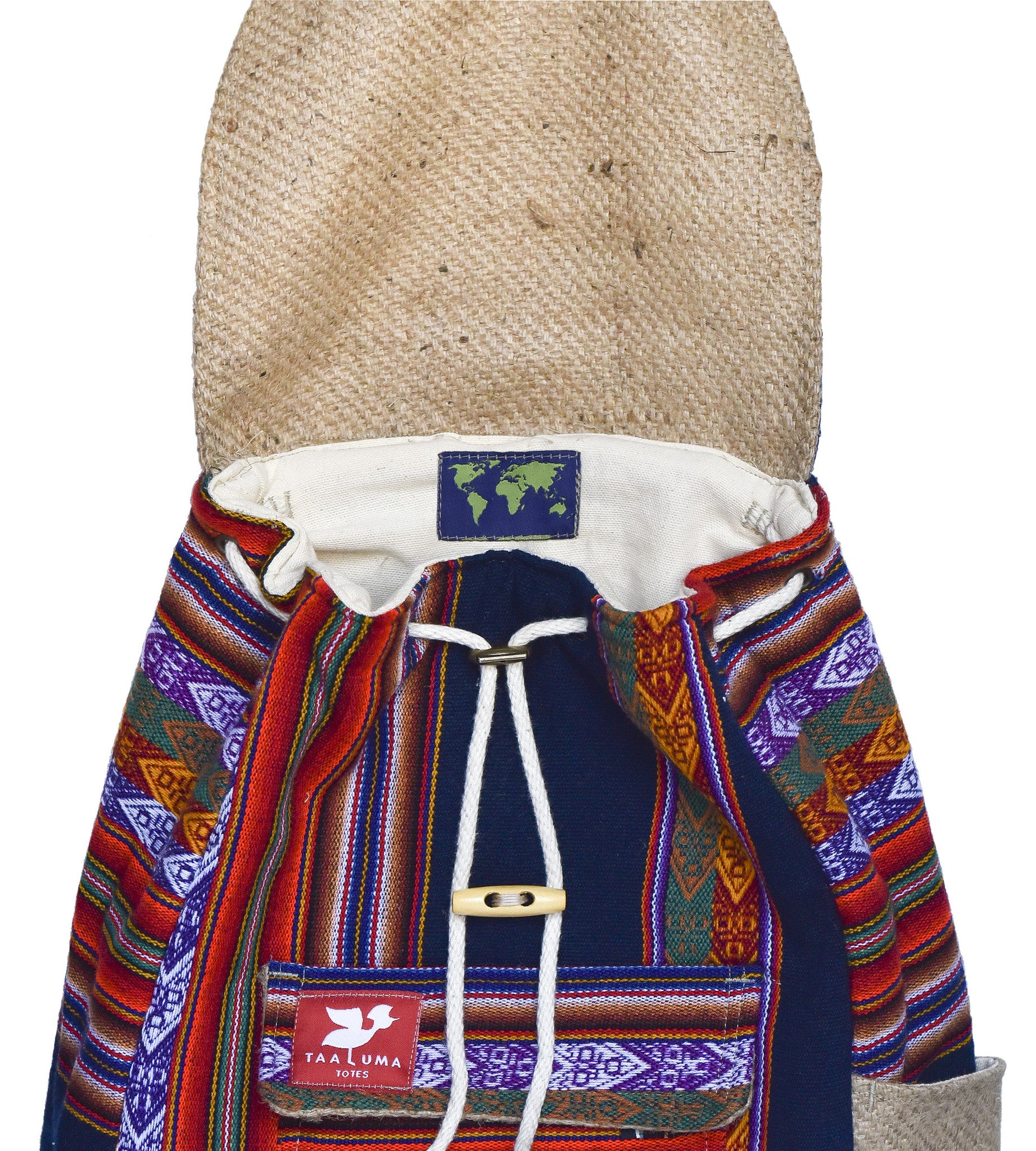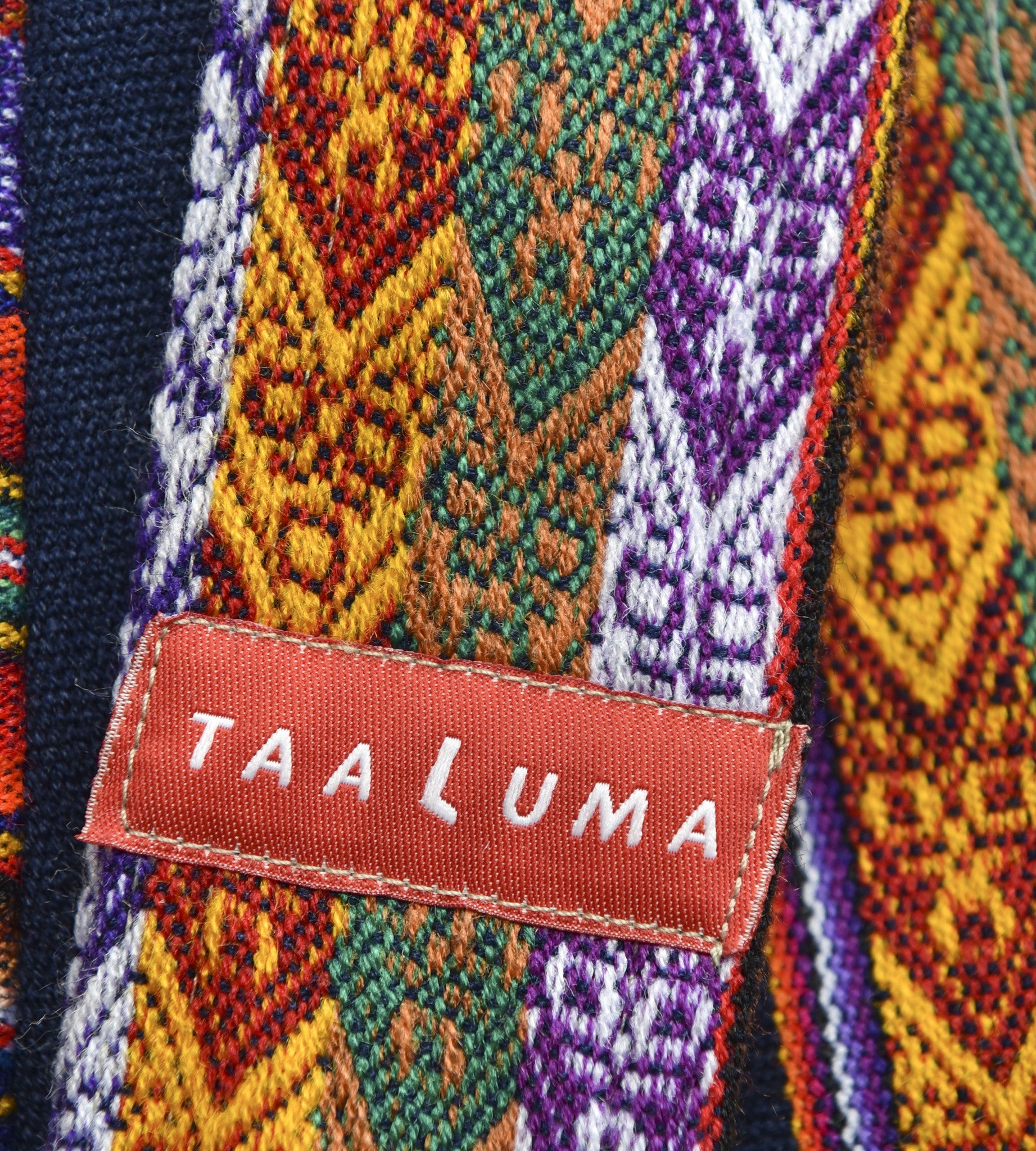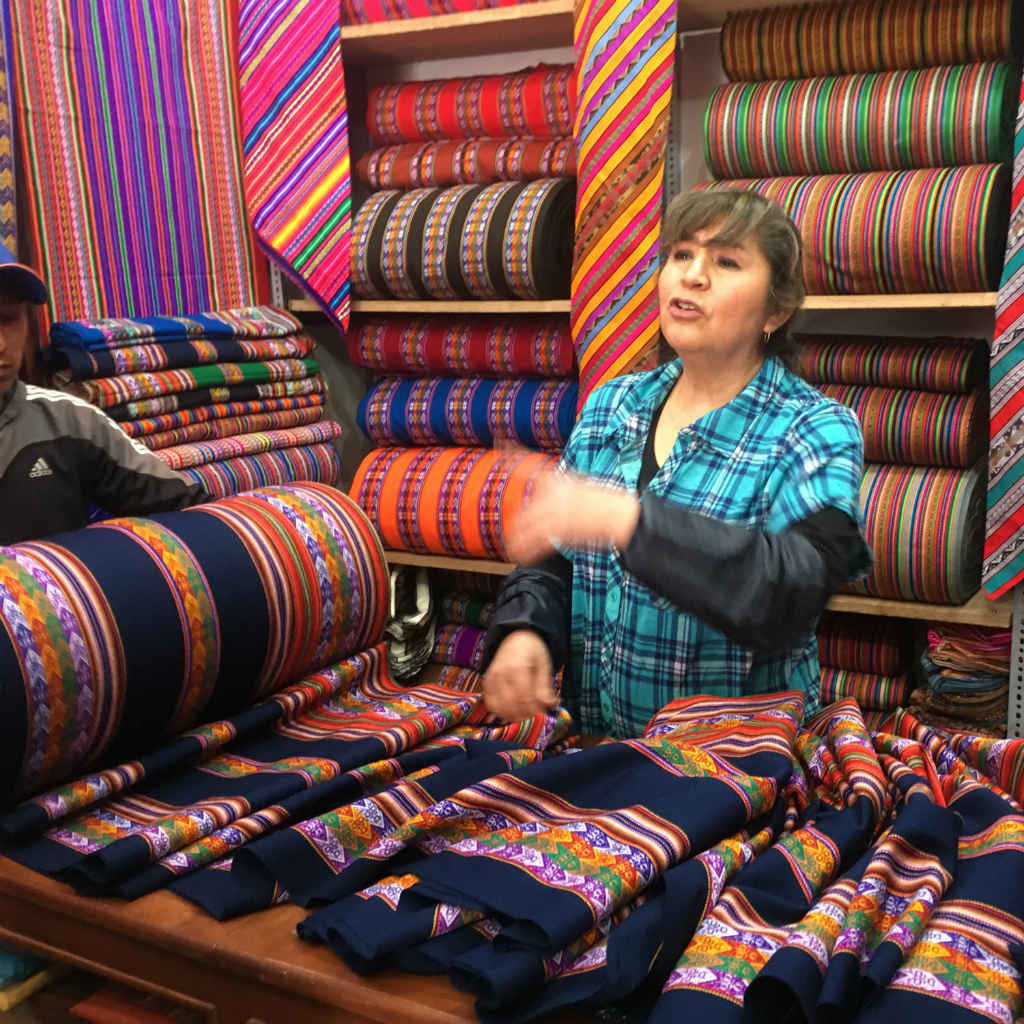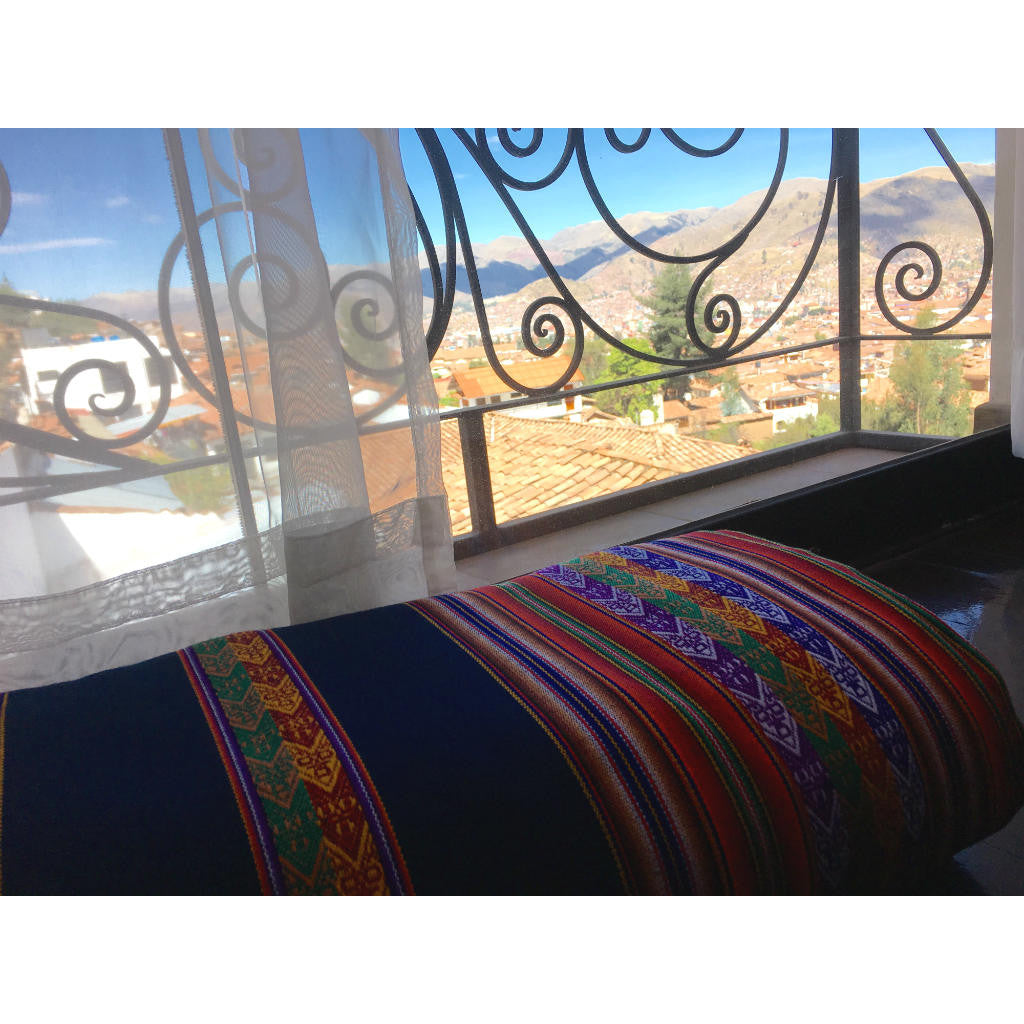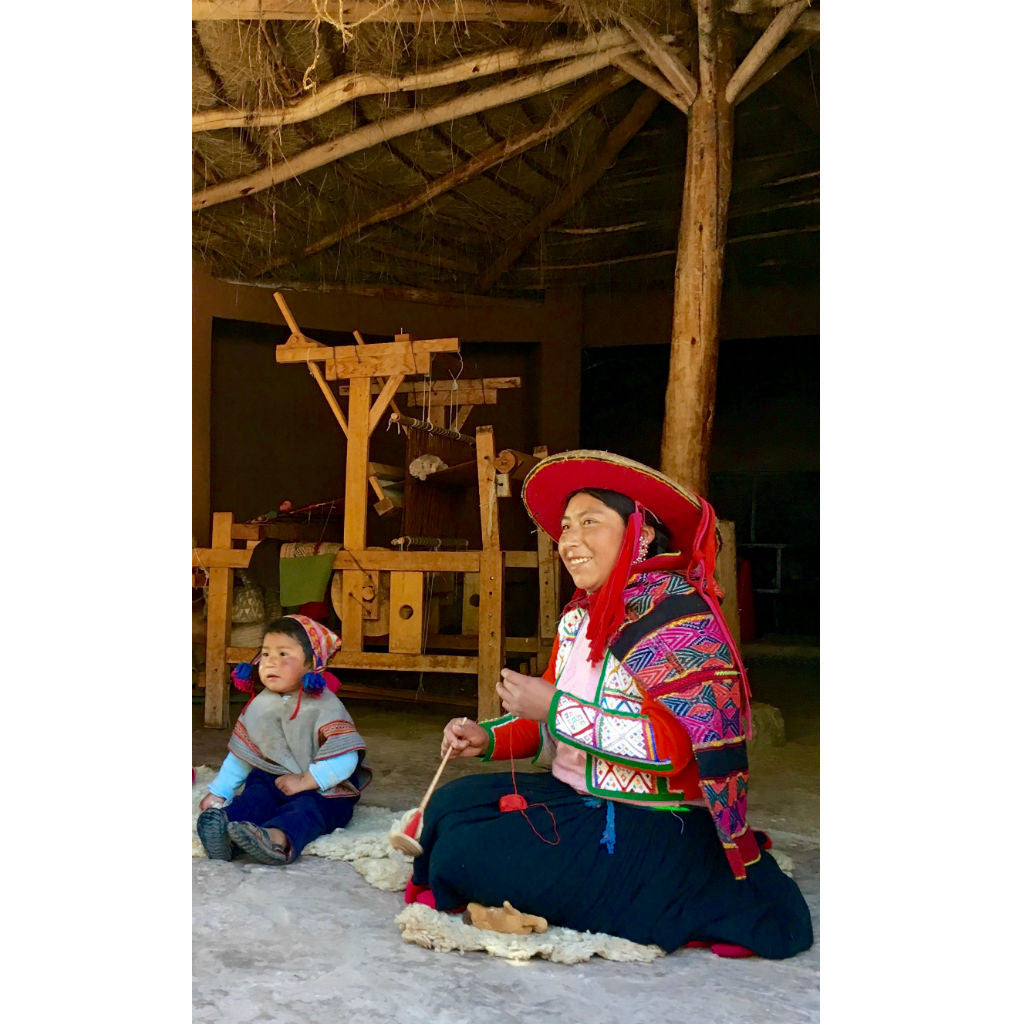 Peru Tote (by Kim Mantegna)
Traditional fabric from Cuzco, Peru brought to you by traveler Kim Mantegna.
"Finding the fabric in Peru was my personal quest to finding Eldorado—the City of Gold. It was quite difficult at first to find actual fabric stores and, when I asked, most people told me that I would have to go to a small town about one hour north of Cuzco.  However, I decided to take matters in my own hands and search beyond the beaten path. This is when I came across a tiny local market that was hidden from the tourists' eyes.  I took a chance going up and down narrow market lanes and alleys, and that's where I finally found a few fabric stores.  It's amazing to see how the local fabric was used on a day to day basis, from local women carrying goods to big celebrations." —Kim Mantegna
1 of 14
Limited Edition:  Only 14 made.  Be 1 of 14.
Made in USA
Fits a 17" laptop
Carry-on approved
Traveler
Kim Mantegna:  The thrill of the adventure has led Kim on Ger-many trips around the world.  She lives for that feeling of being completely Thai-d up in a new place on her own.  For Kim, experiencing new cultures, learning other Zimbab-ways of life and seeing how other people live are what make the world go round!
Bring back fabric from your next trip