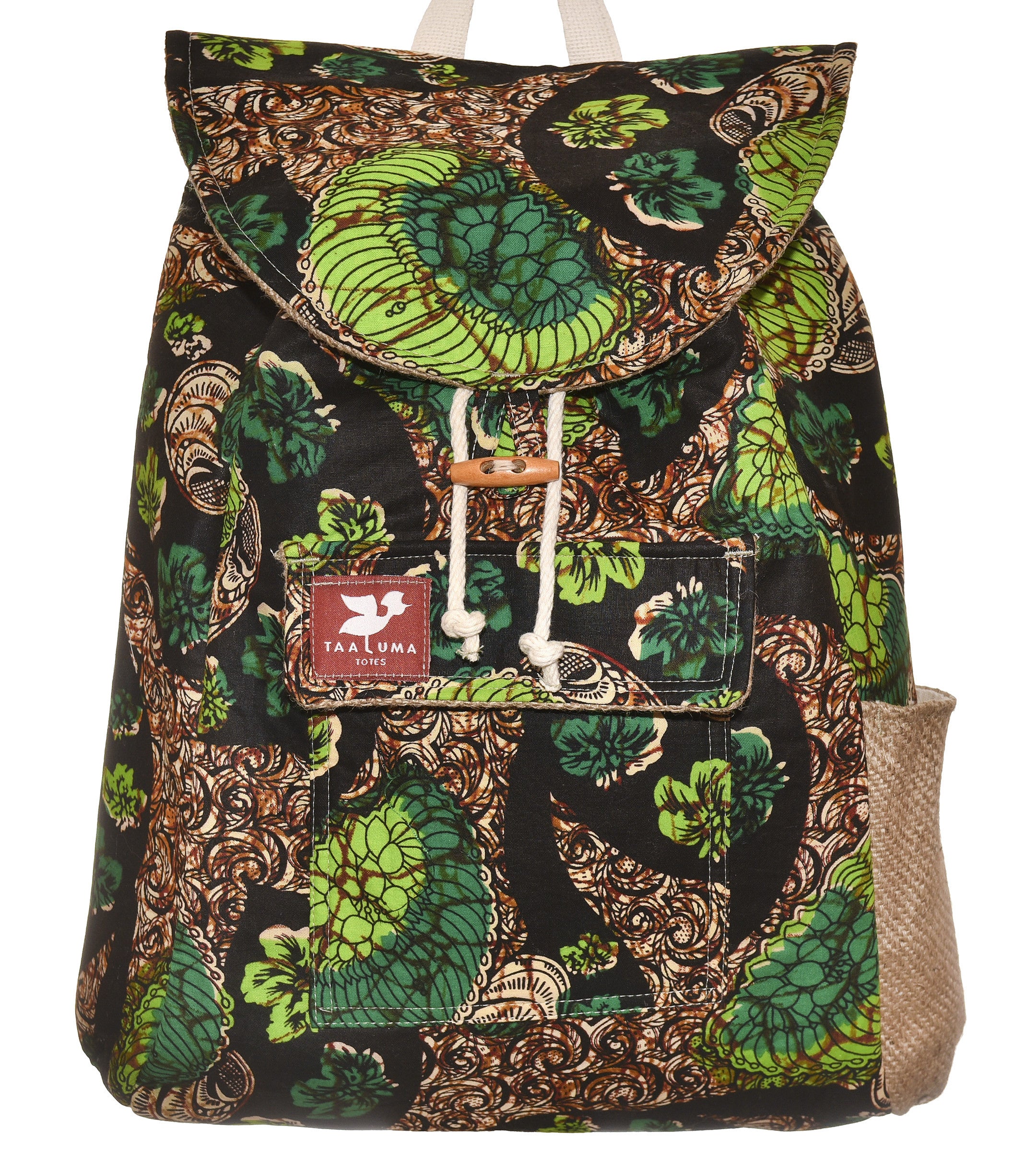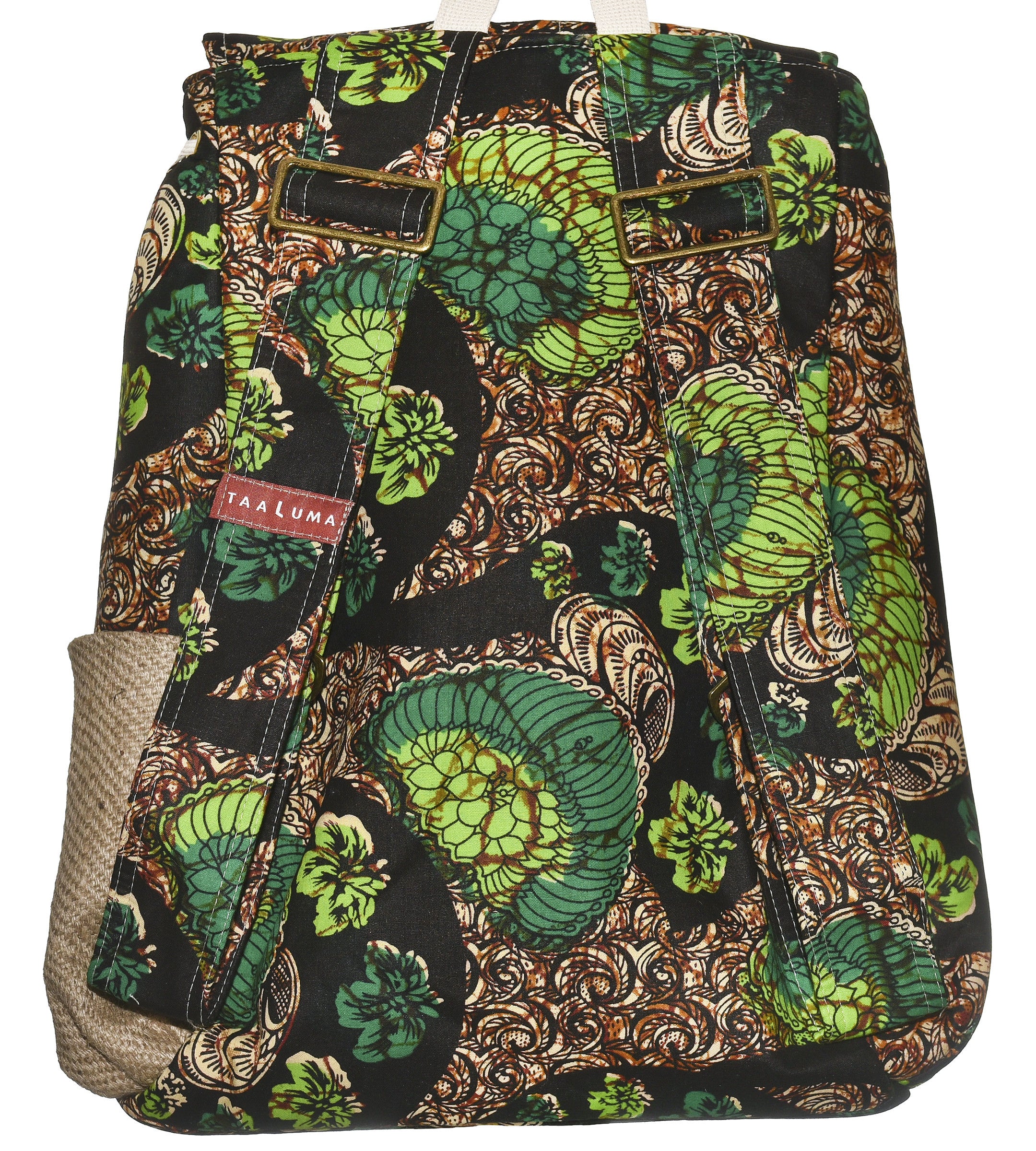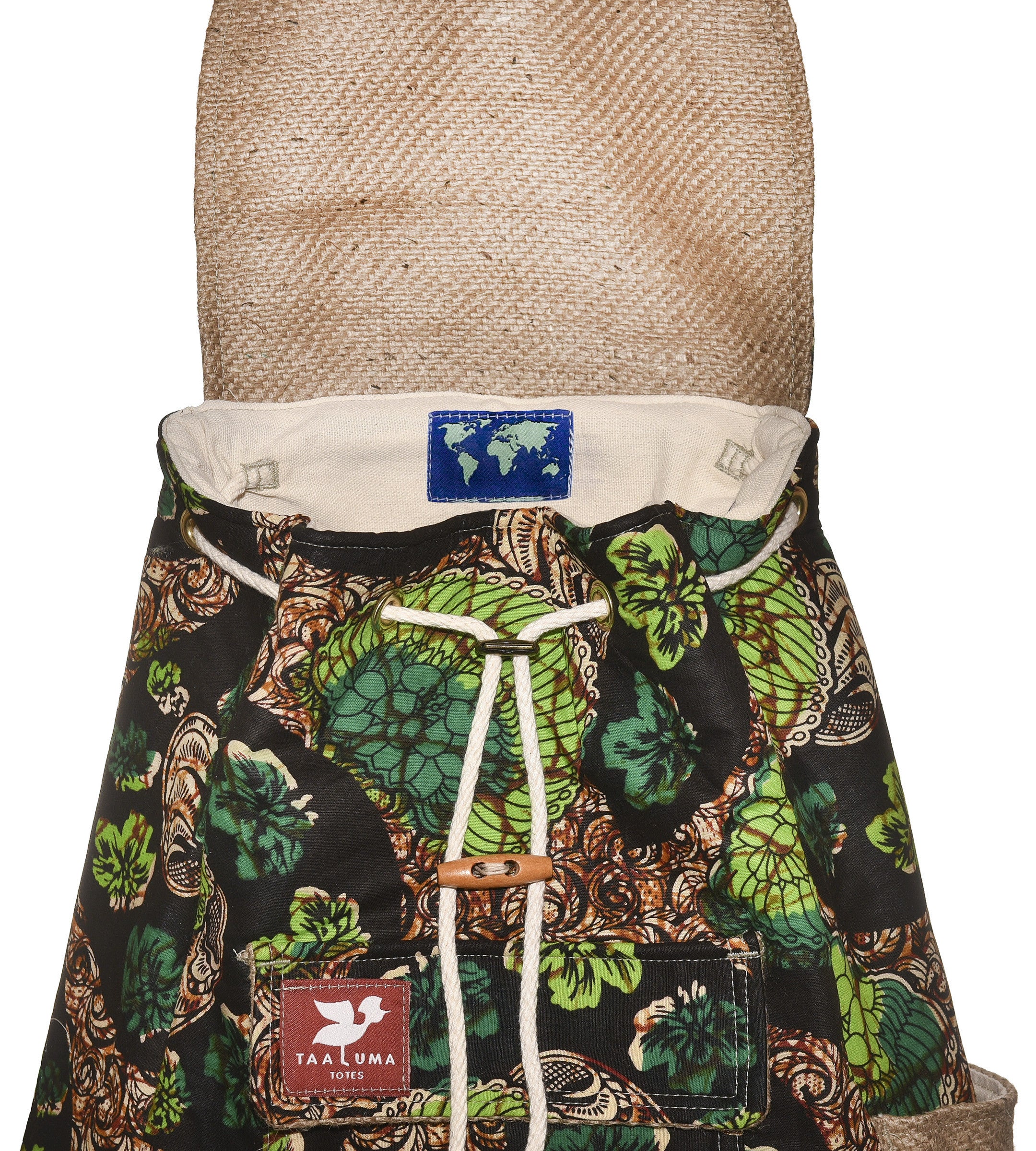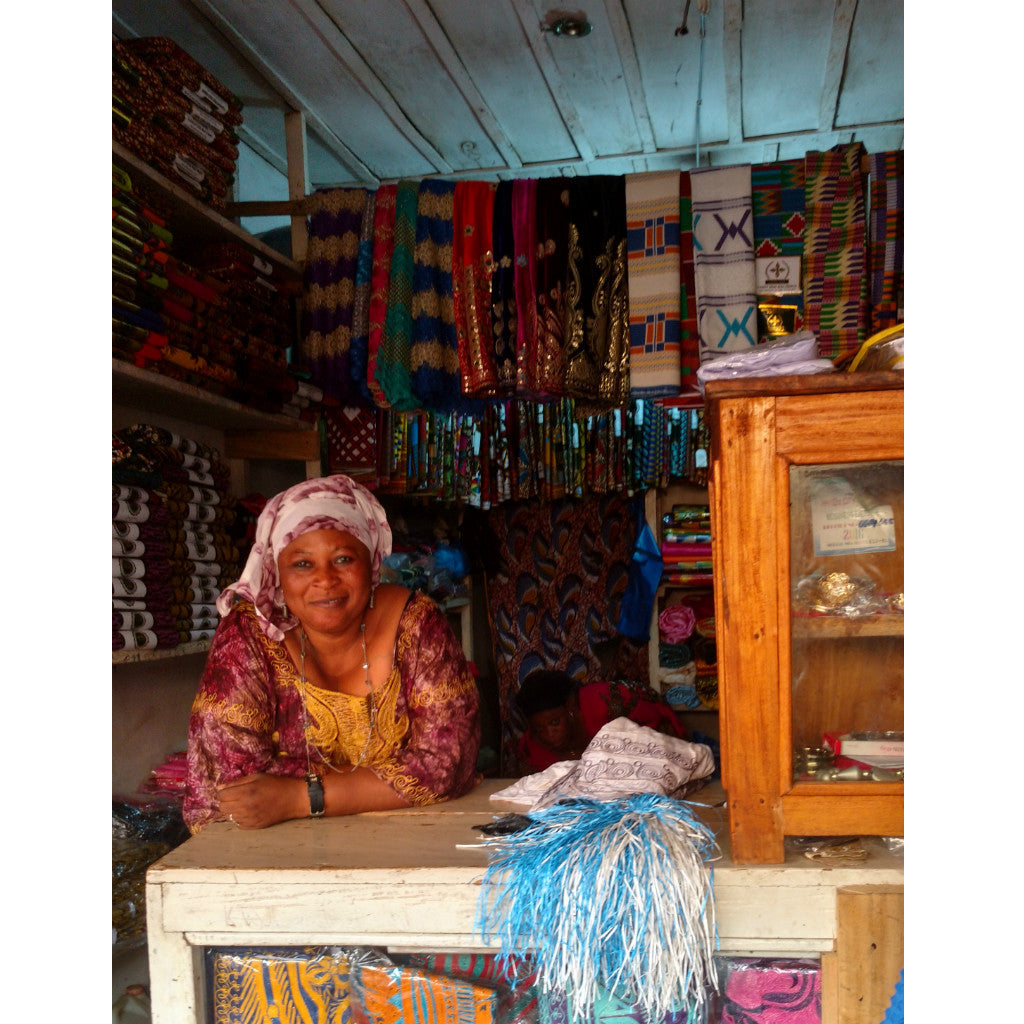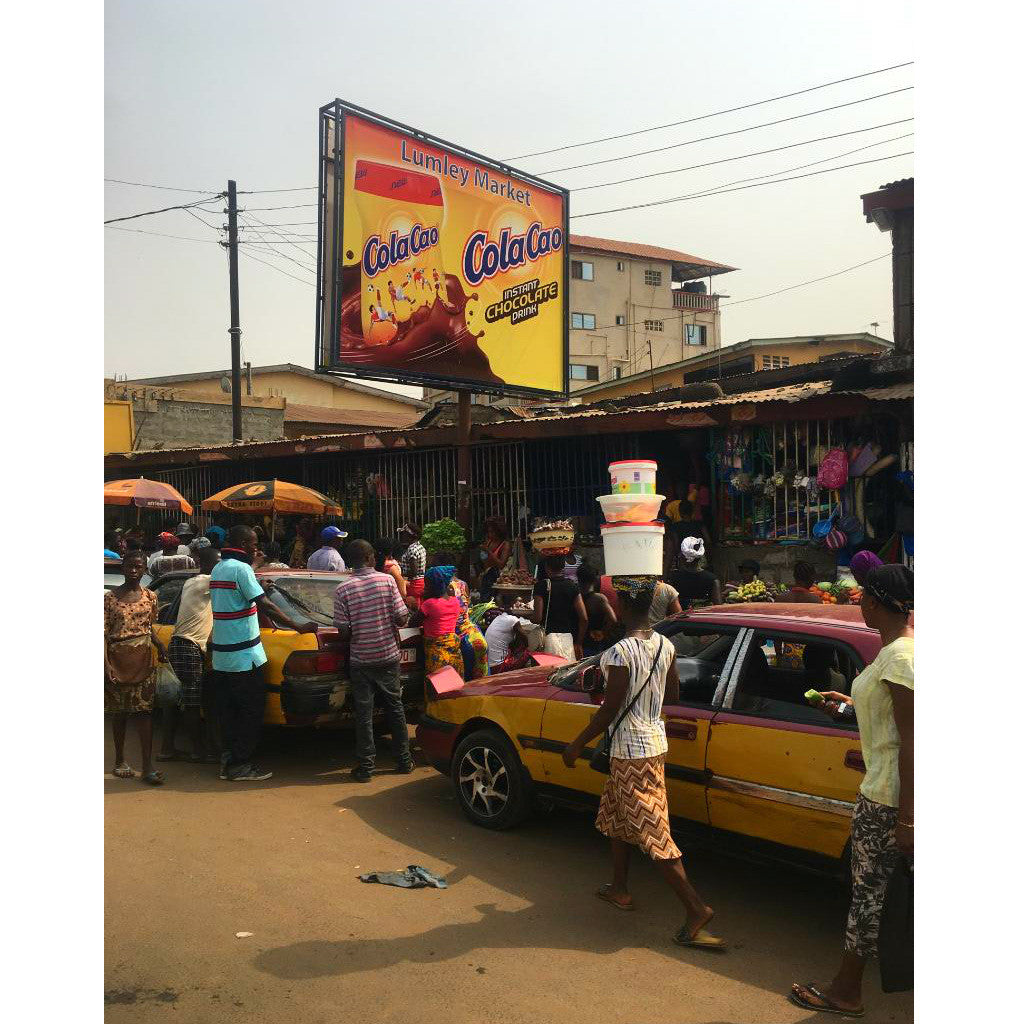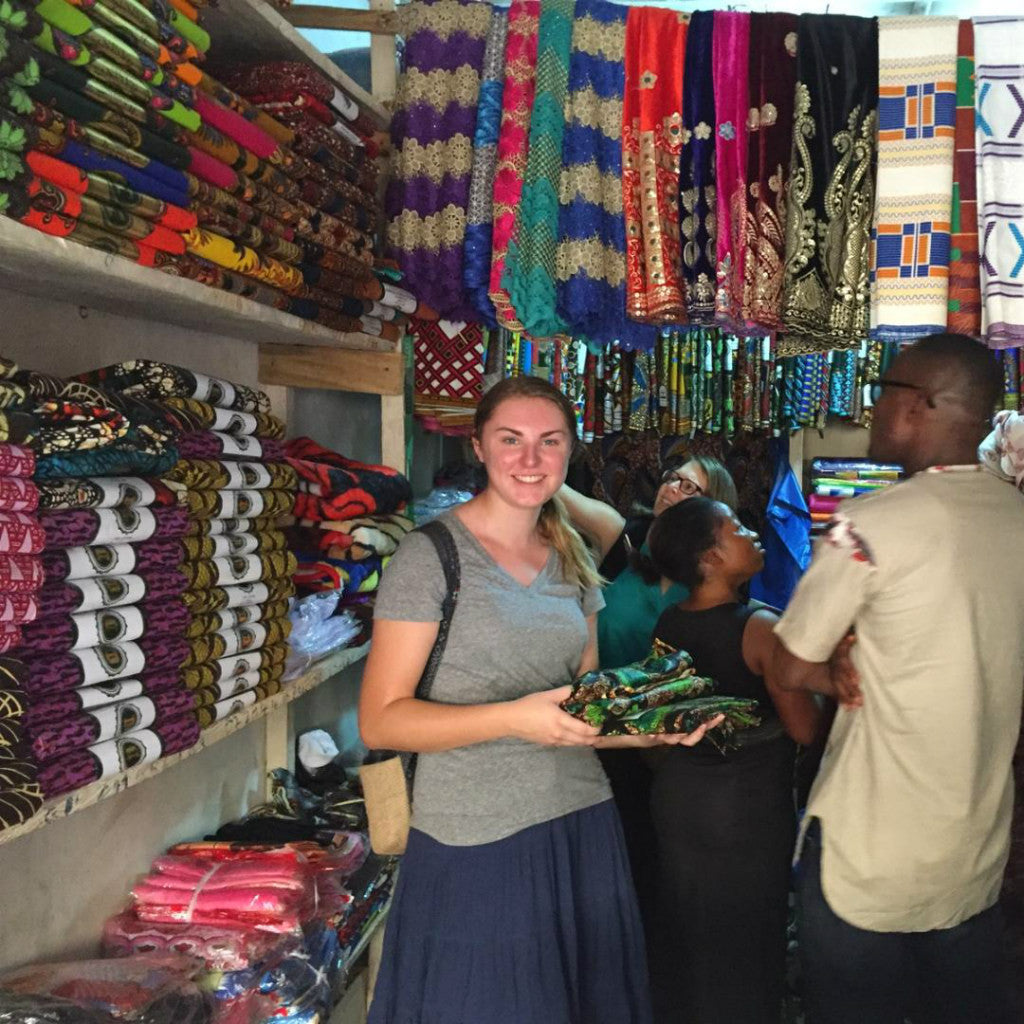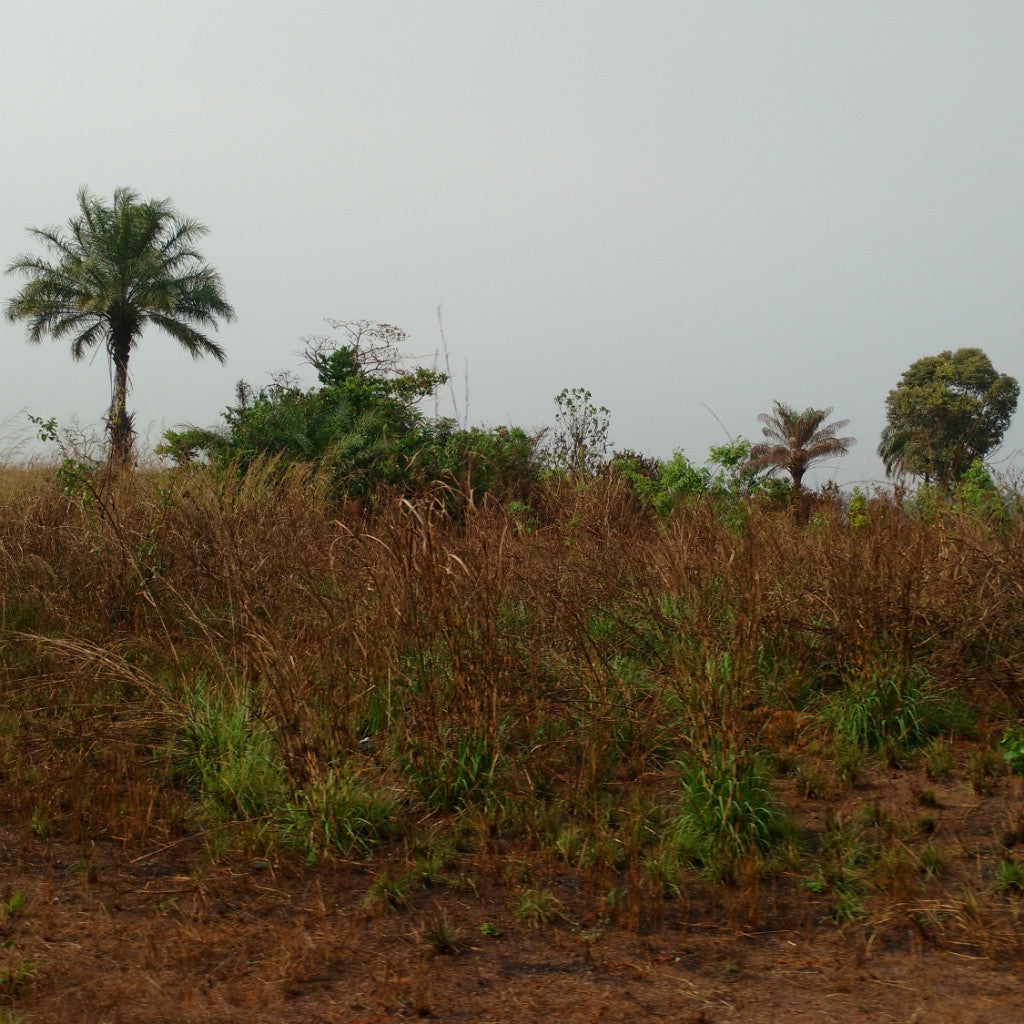 Sierra Leone Tote (by Kayla Duckert)
Fabric from Makeni,  Sierra Leone brought to you by traveler Kayla Duckert.
"Like many African countries, traditional fabric is a huge part of the culture in Sierra Leone. There are dozens of little fabric shops in every local market, including the one I stopped at in Makeni. People love to buy fabric and either use it as is to make a wrap skirt or baby carrier or take it to a tailor to have a beautiful custom garment made out of it. There are so many interesting patterns and textures of fabric, but this one caught my eye because it showcases the bright green of all the palm trees and vegetation in the coastal country of Sierra Leone against a background of brownish-red that is so similar to the dusty red dirt that seems to coat everything!" —Kayla Duckert
1 of 16
Limited Edition:  Only 16 made.  Be 1 of 16.
Made in USA
Fits a 15" laptop
Passport pocket inside
Traveler
Kayla Duckert:  For Kayla, travel revolves entirely around the local people. During her mission trip to Sierra Leone, she loved meeting new people, making new friends, and being a part of a new every day life. She also likes to wander on her own to find those hidden Bel'gems in the great outdoors!
Bring back fabric from your next trip