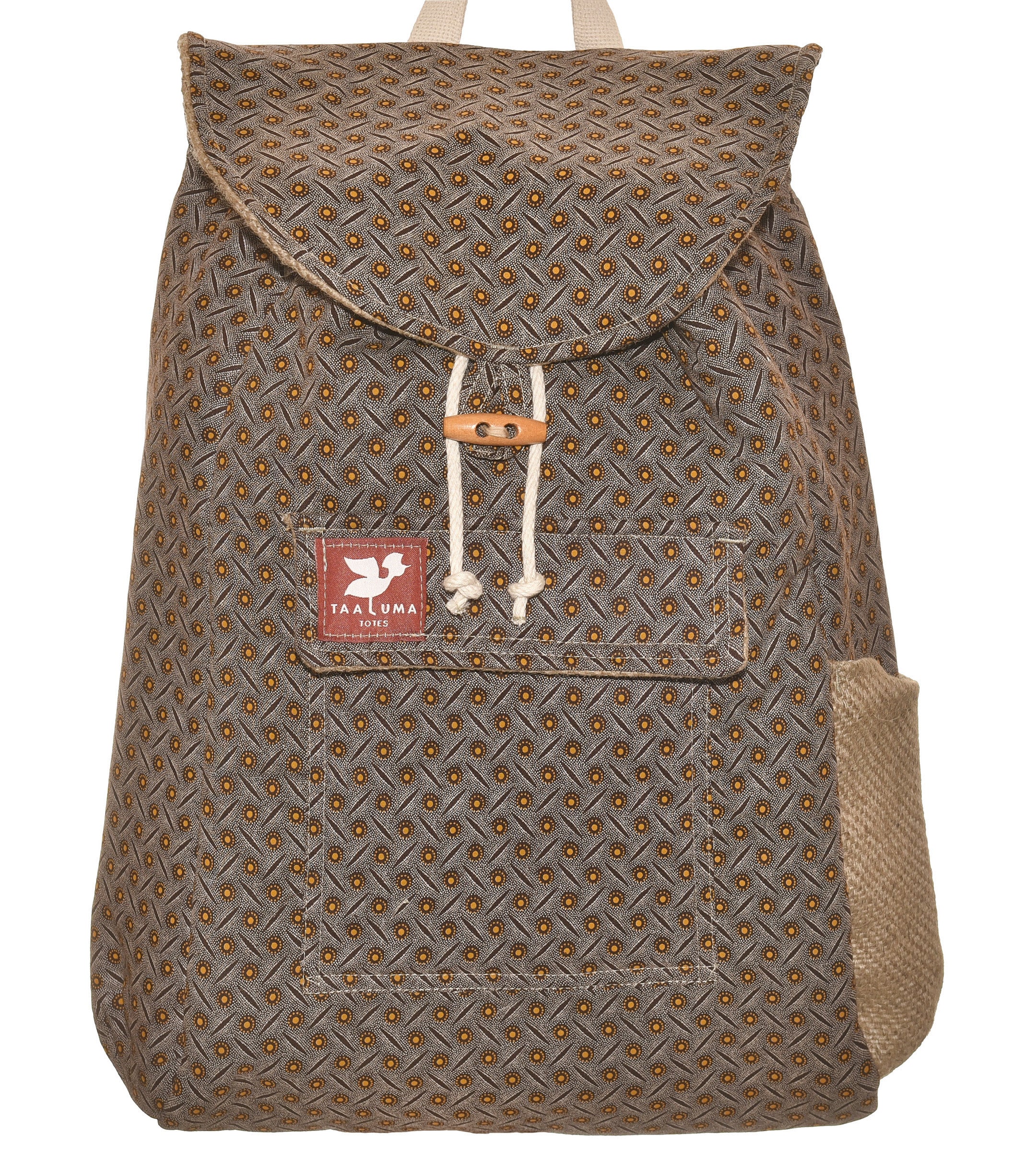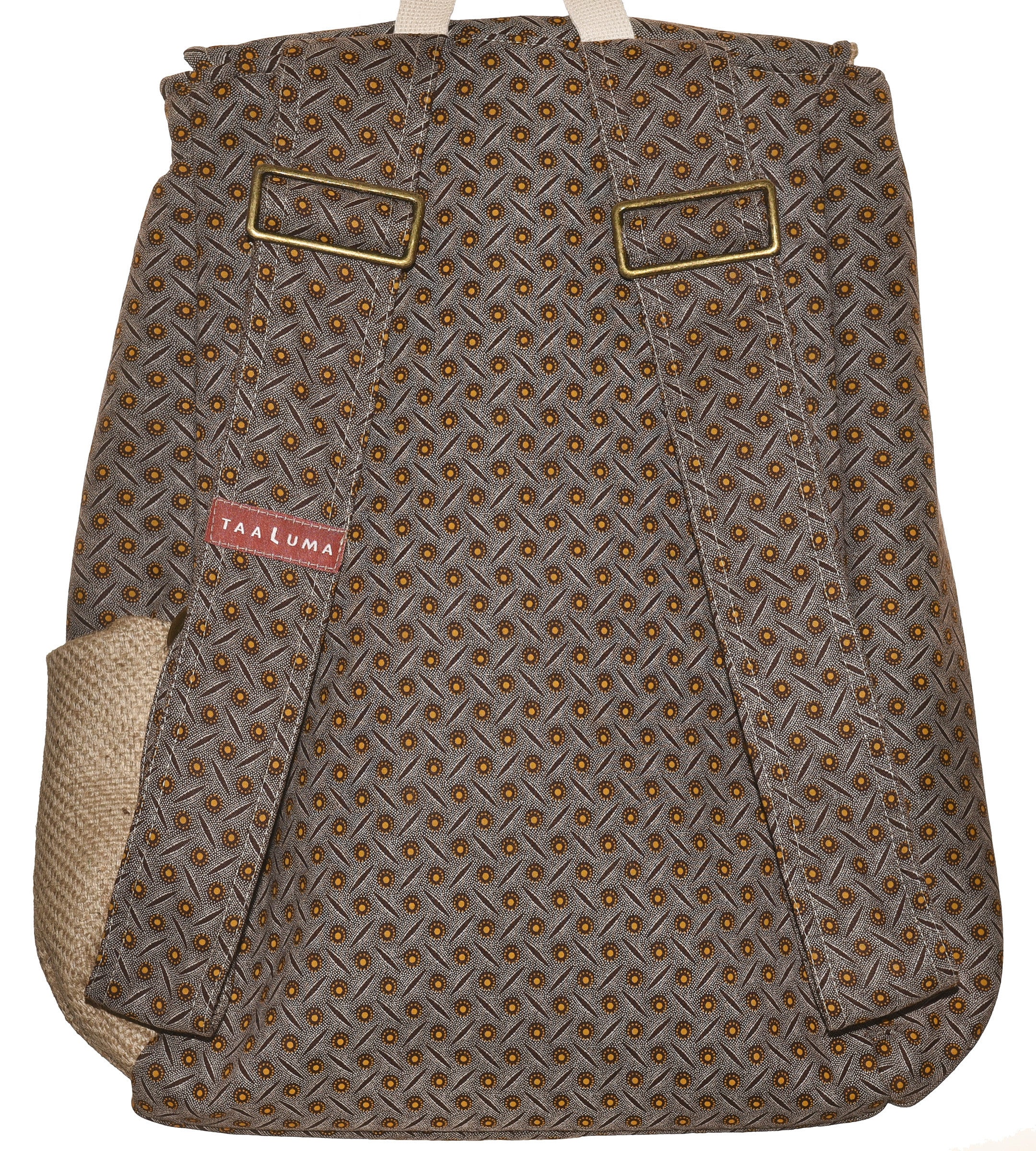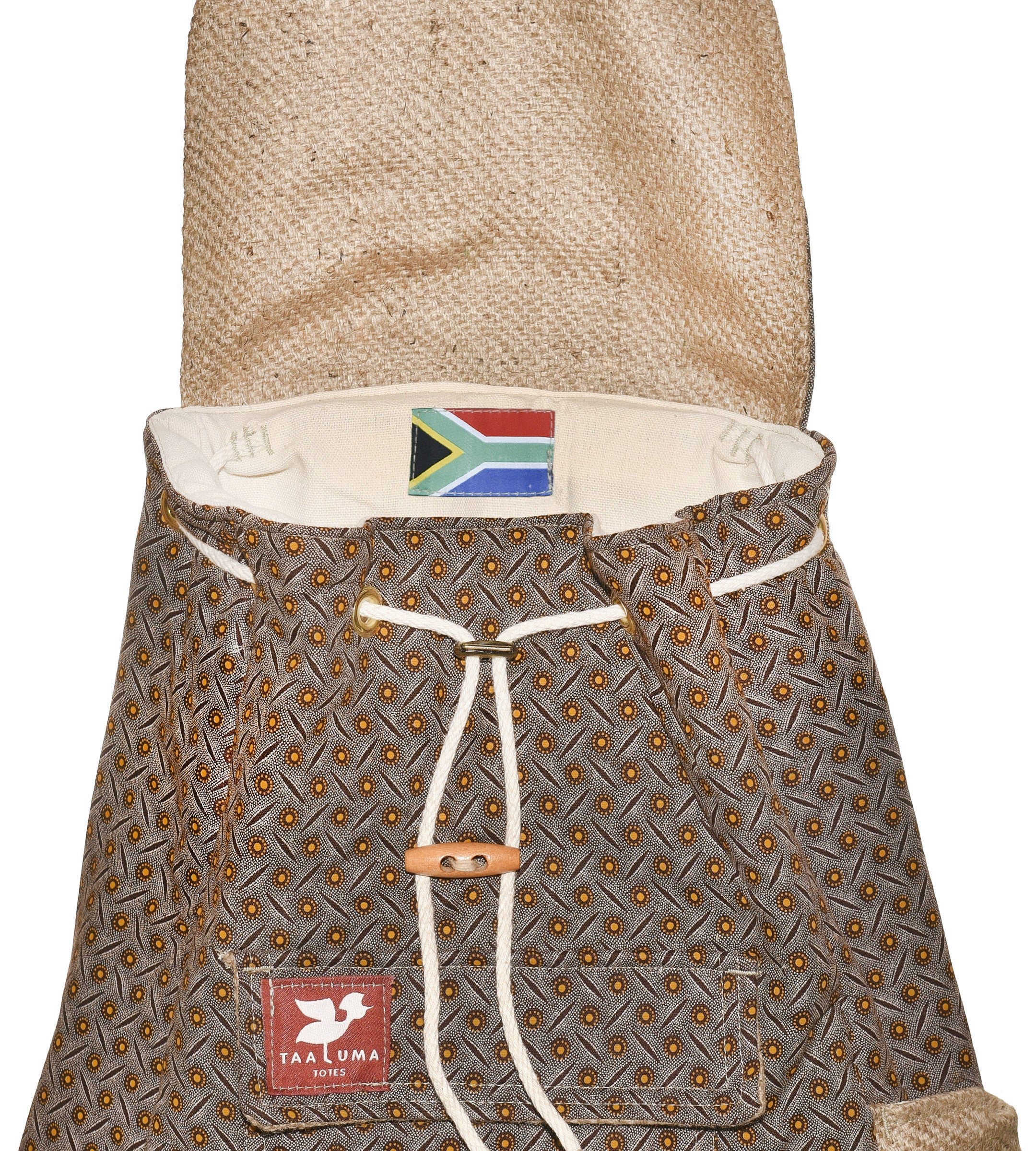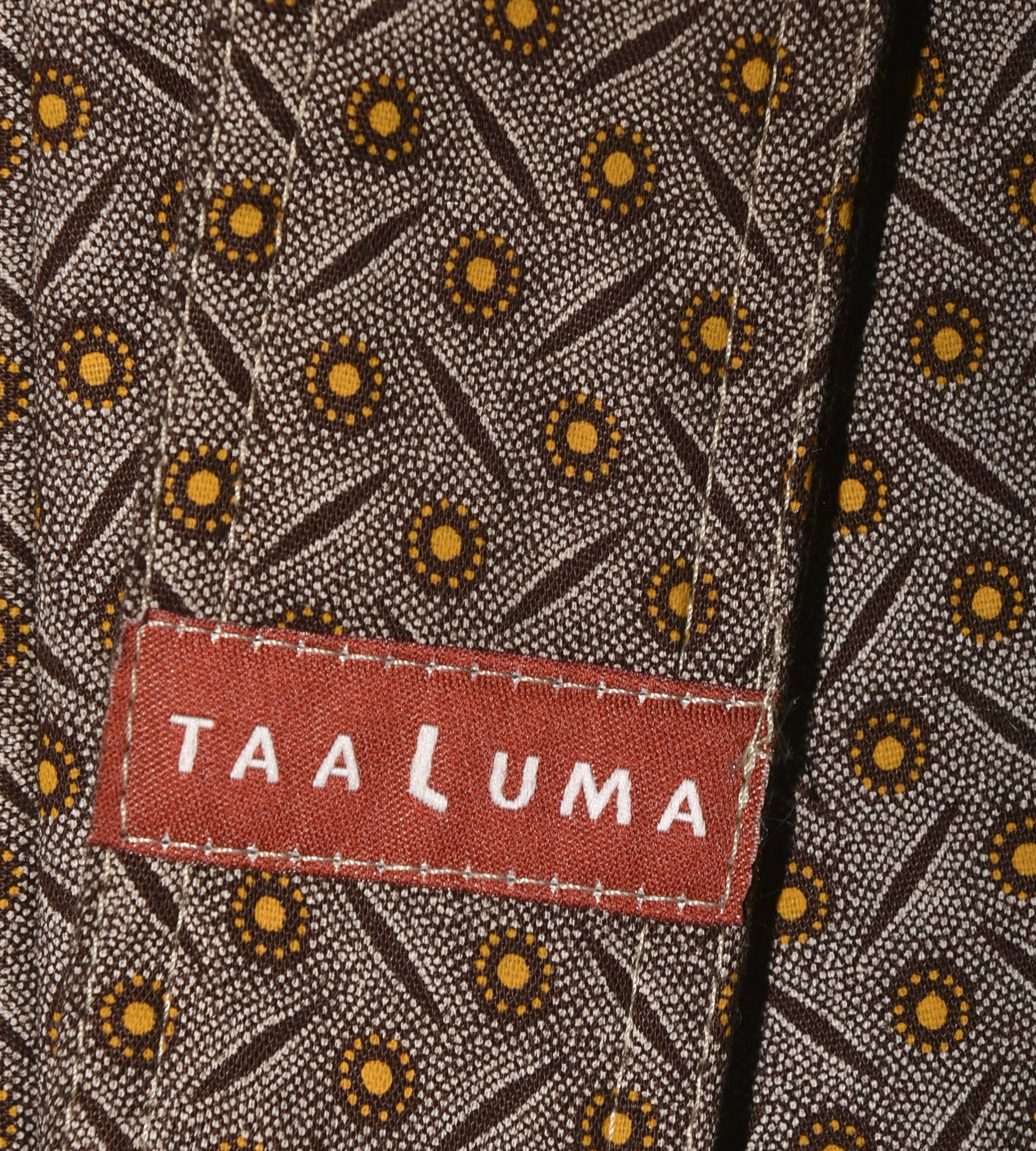 South Africa Tote (Limited)
Made of traditional fabric from South Africa, this tote funds a microloan for a person in South Africa.
This 'shweshwe' fabric is made in the Eastern Cape of South Africa. The intricate geometric patterns are created by feeding the fabric through copper rollers which have patterns etched on to the surface. The fabric is primarily worn during traditional ceremonies, birthdays, festivals, and other special occasions.
1 of 50
Limited Edition:  Only 50 made.
Made in USA
Fits a 17" laptop
Passport pocket inside