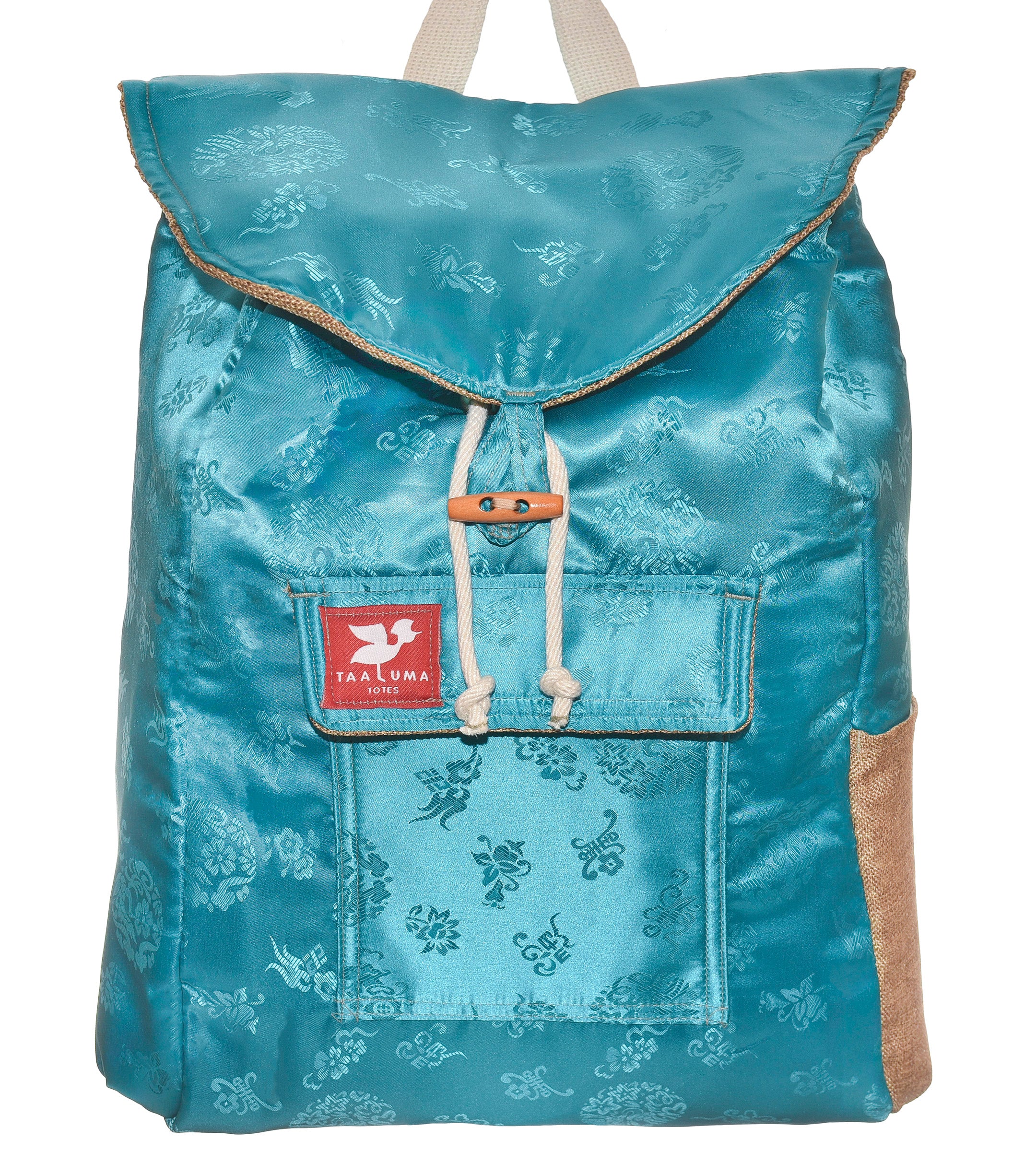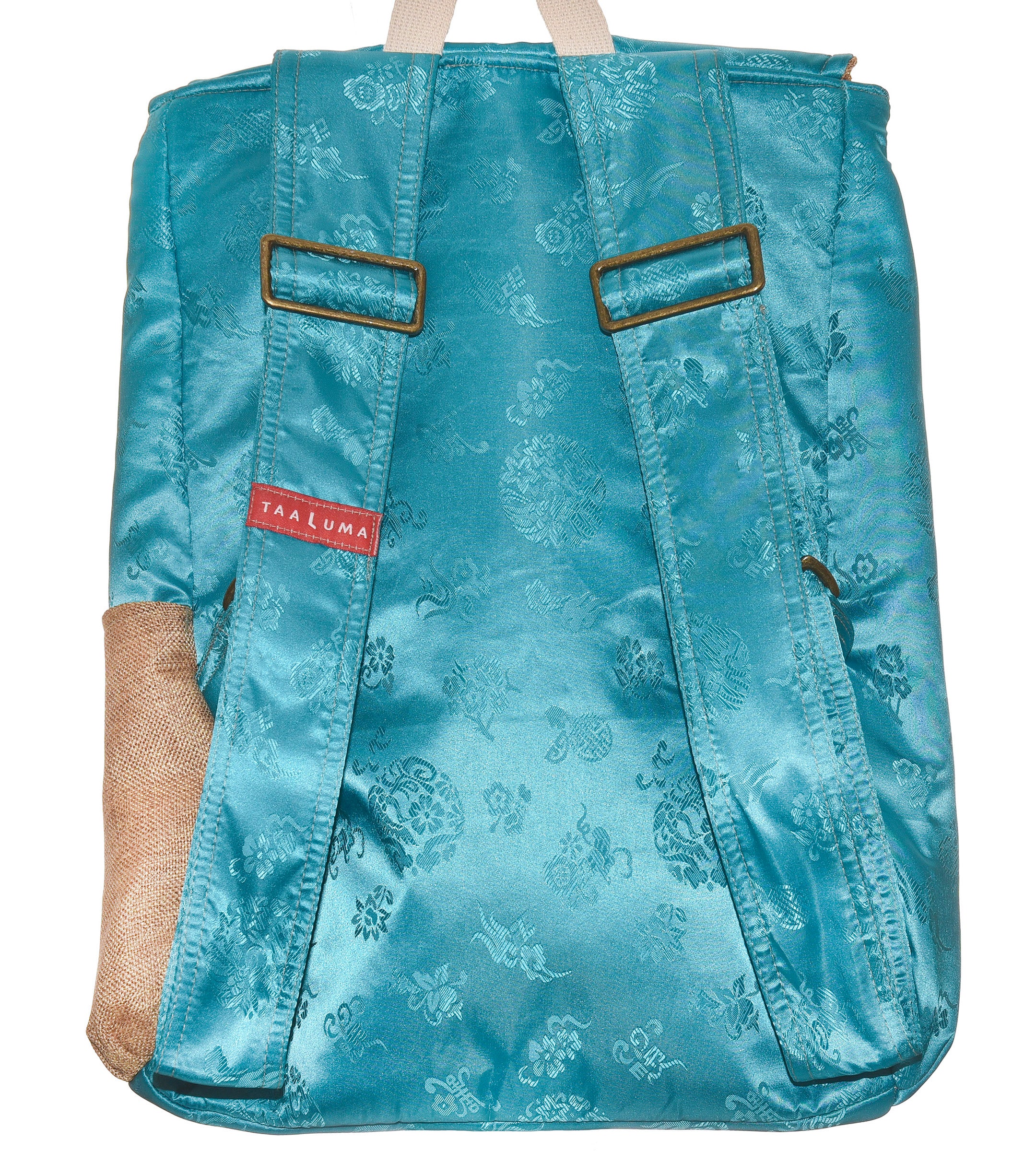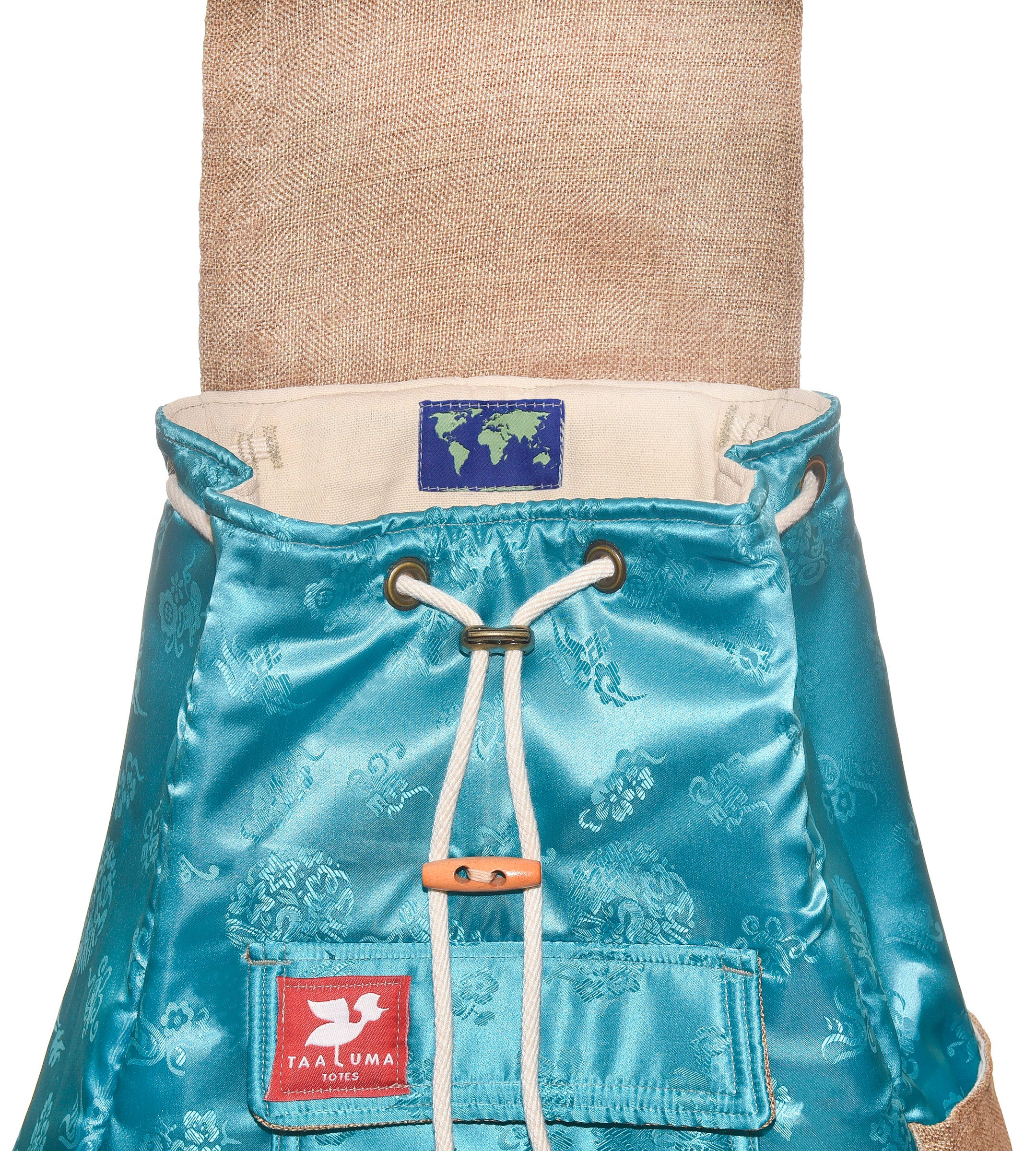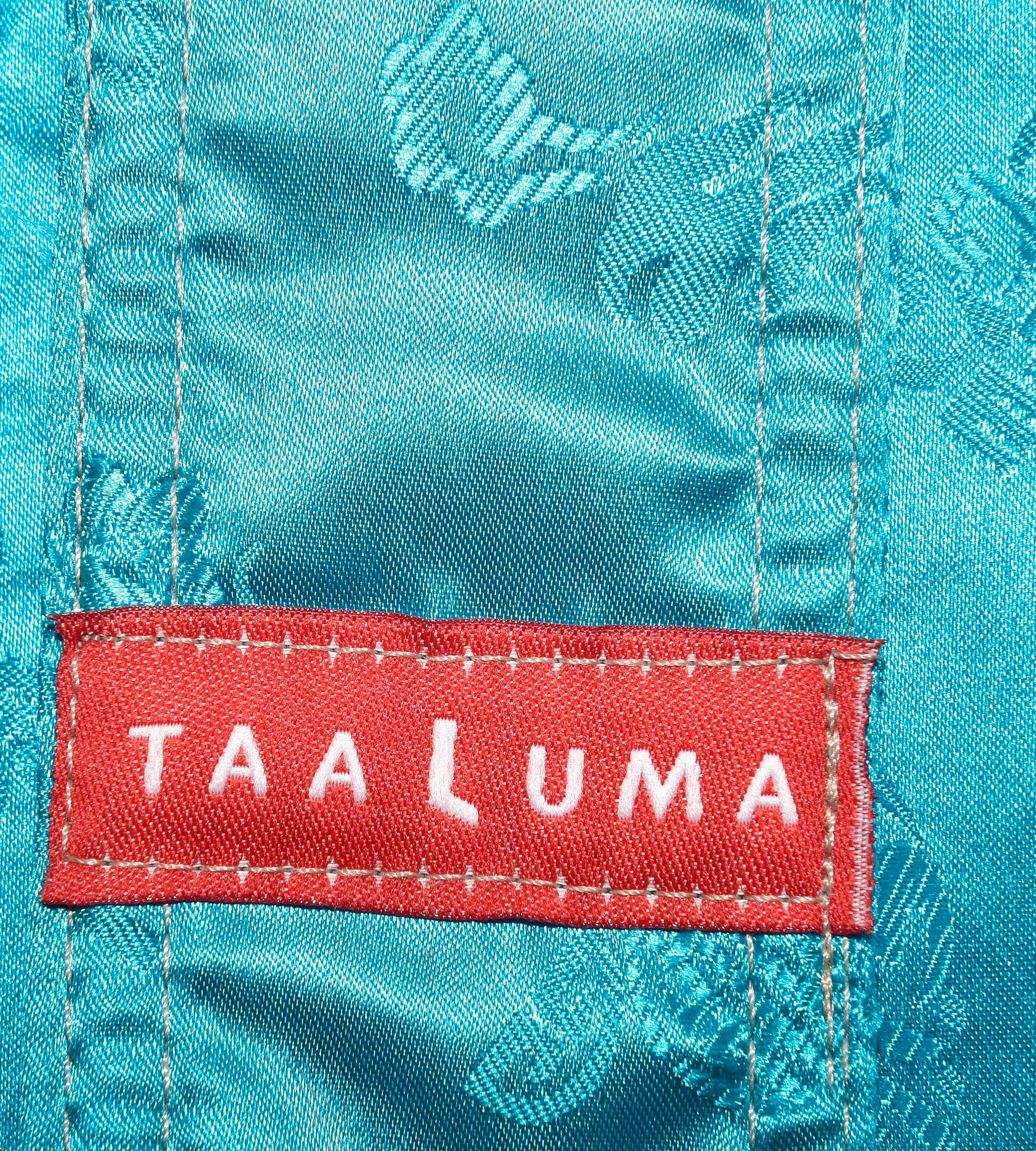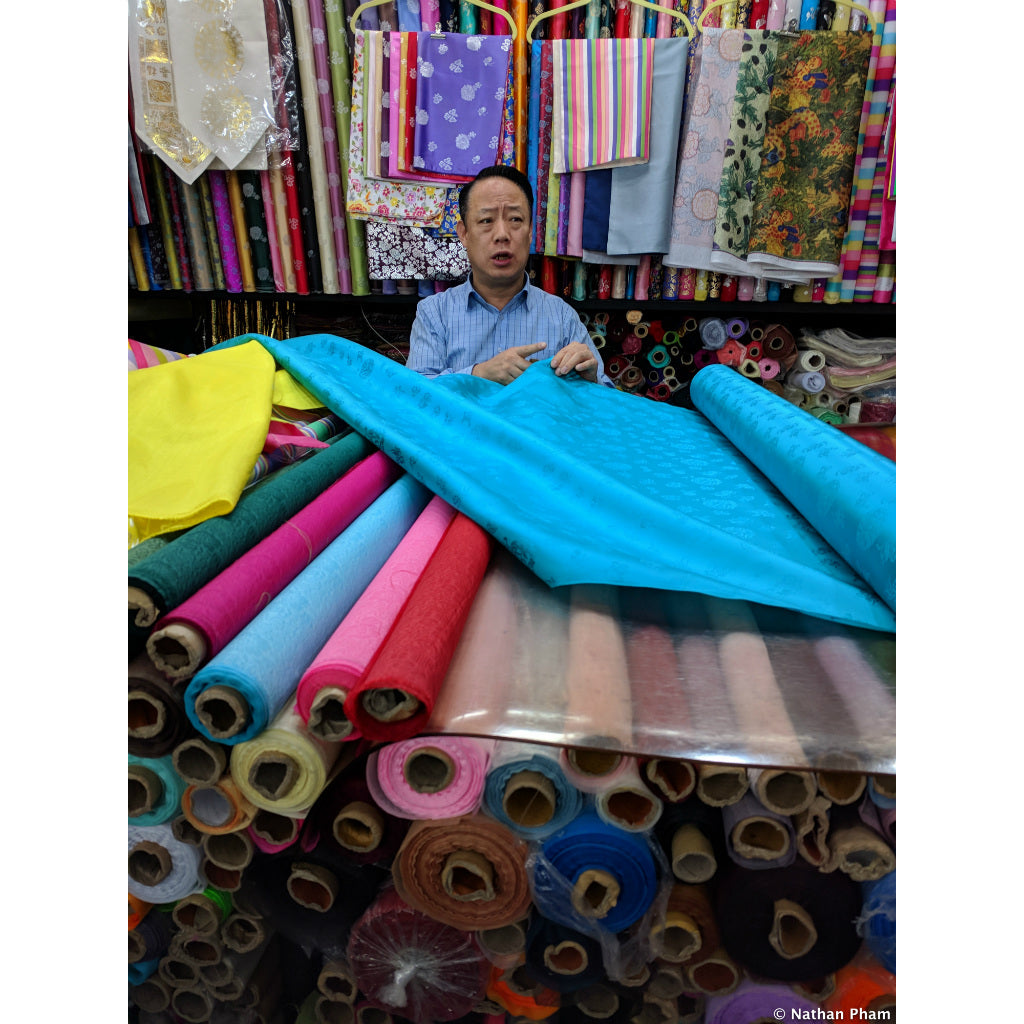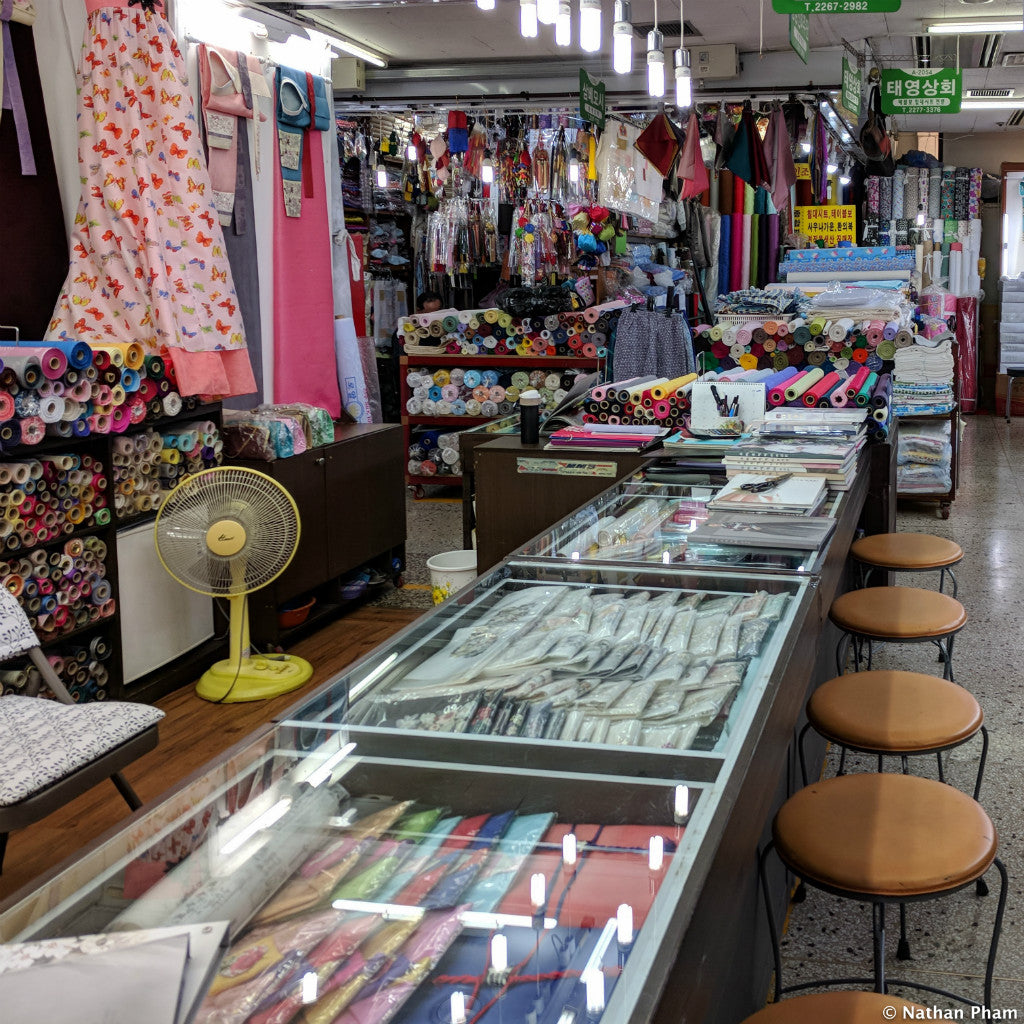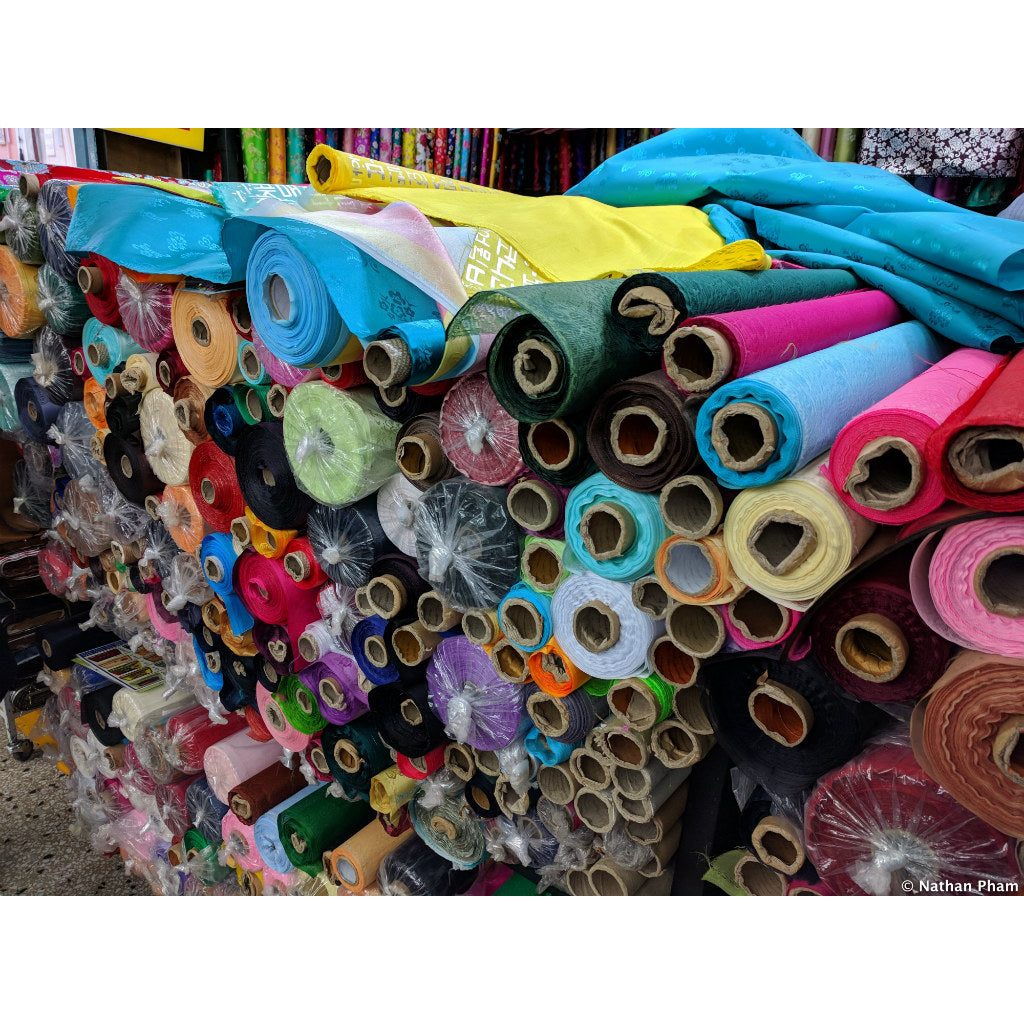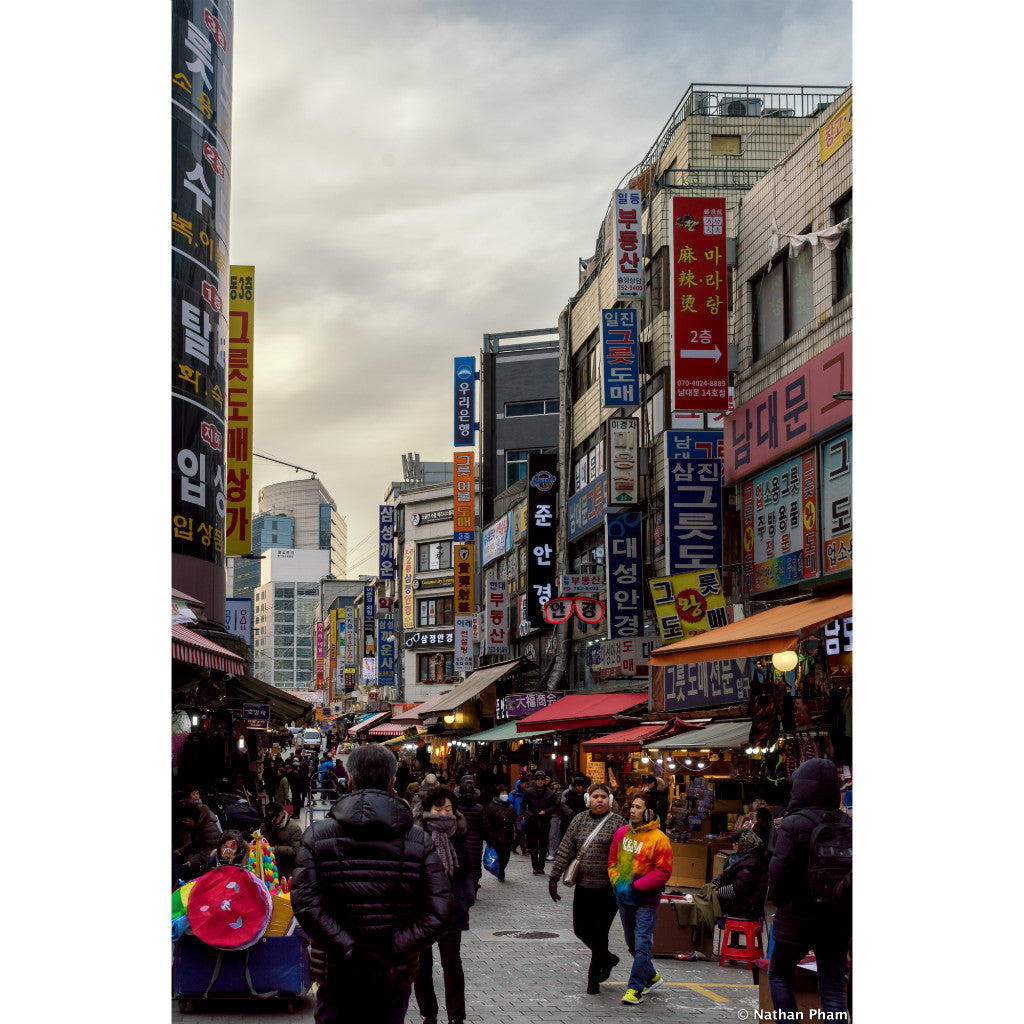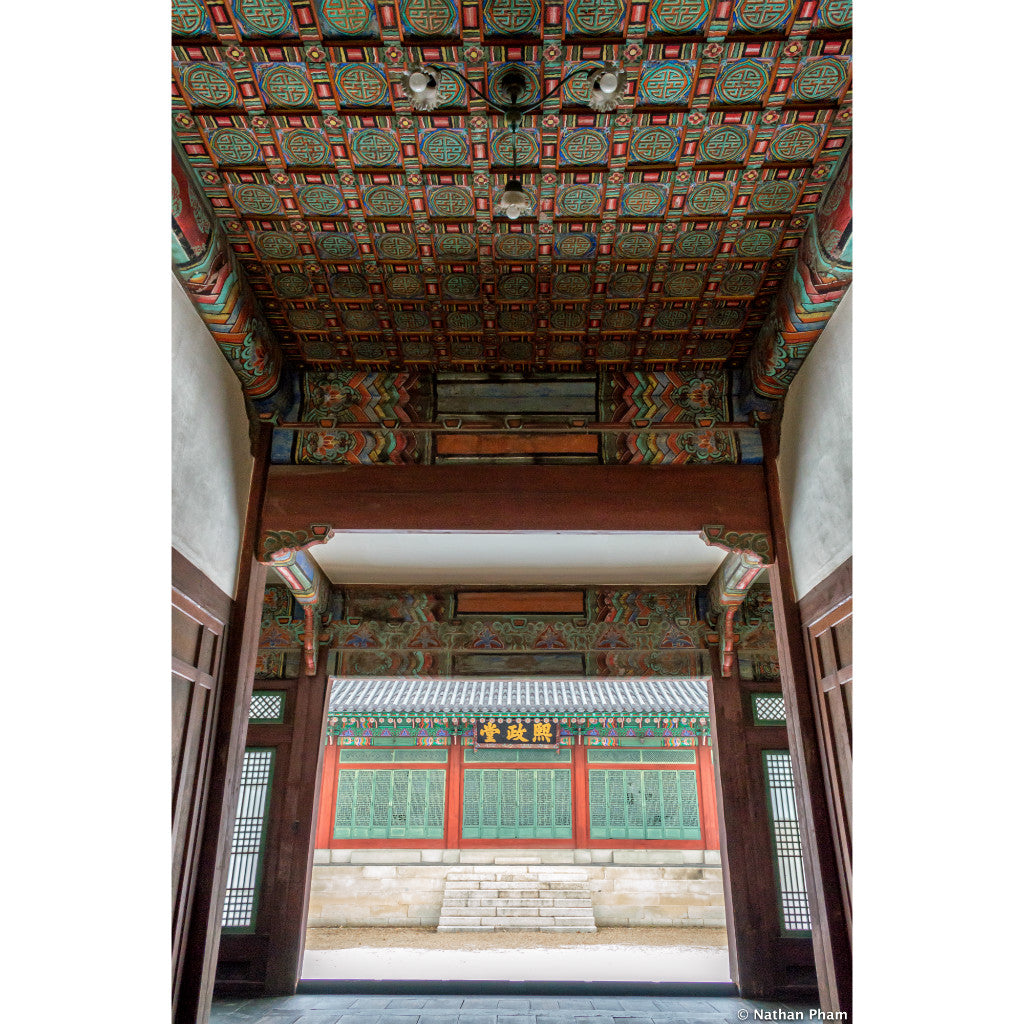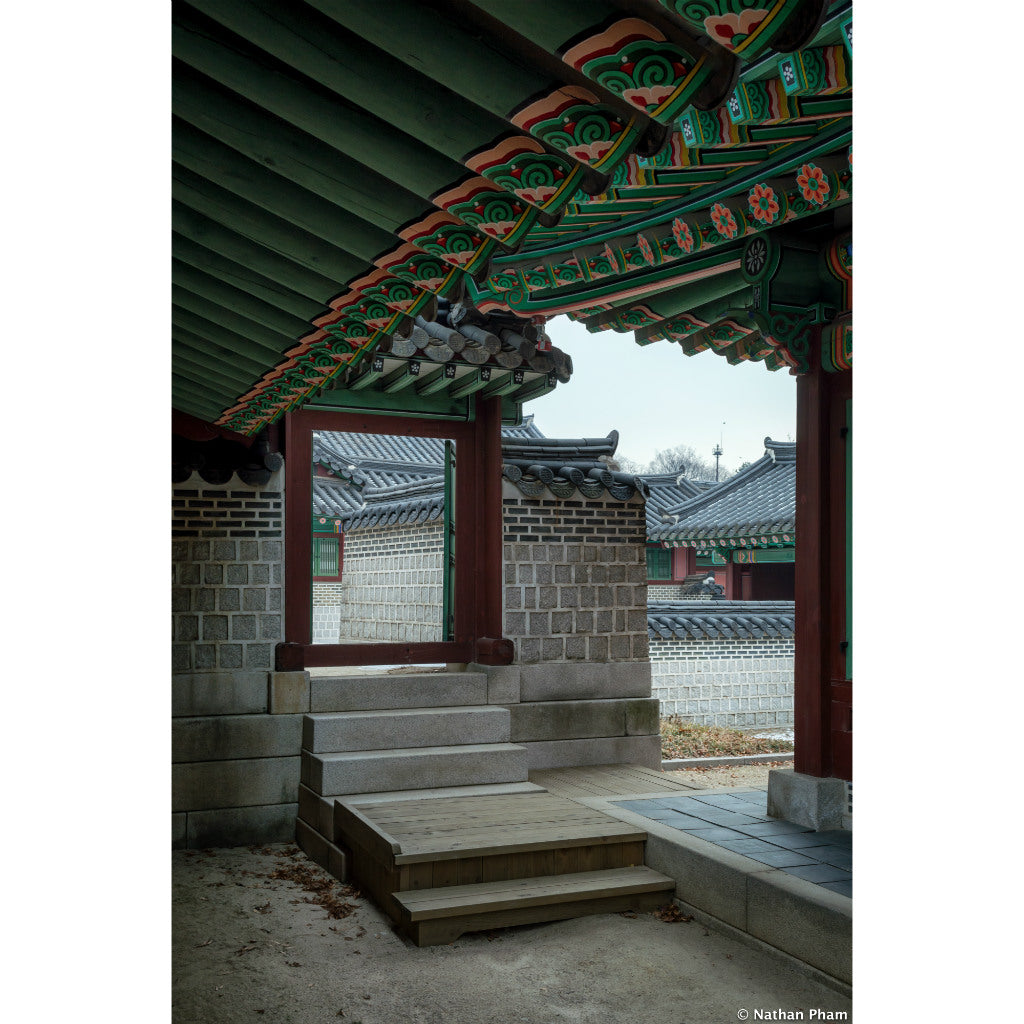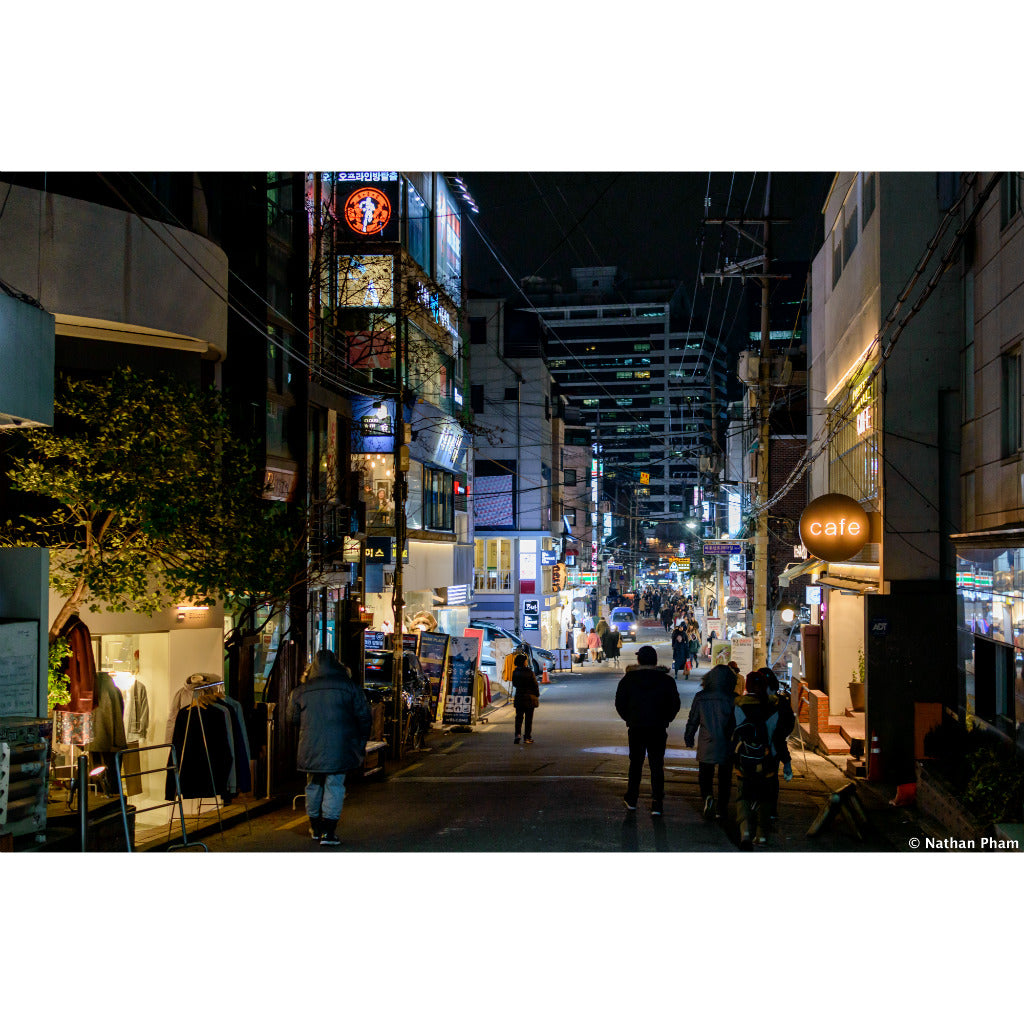 South Korea Tote (by Nathan Pham)
Fabric from Seoul, South Korea brought to you by traveler Nathan Pham.
"This particular fabric was found in the Dongdaemun Shopping Complex, on the floor dedicated solely to merchants specializing in textiles. The material I selected is typically used for making what is known as hanbok, the traditional clothing of Korea. Hanbok used to be worn daily roughly 100 years ago. Nowadays, it is generally reserved for formal wear or other special occasions. Traditionally, the colors used in a hanbok reflected the social status of the wearer. Royalty, court officials, and similar individuals had bright colored hanbok while the lower class wore light earth colored (e.g. charcoal, and white) hanbok. The colors also symbolized the five elements of the yin and yang theory: white (metal), red (fire), blue (wood), black (water), and yellow (earth). Lastly, the ornate patterns on the material often represented the wishes of the wearer. For example, lotus flowers reflected a wish for nobility." —Nathan Pham
1 of 16
Limited Edition:  Only 16 made.  Be 1 of 16.
Read the story behind this fabric

 

HERE.
Made in USA
Fits a 17" laptop
Passport pocket inside
Traveler
Nathan Pham:  Nathan spent a month country hopping in Asia. He passed Thai'me soaking up the Thai culture and Cambodian way of life. He spent the final leg of his trip in Seoul, reconnecting with family and friends that his family had lost contact with decades ago. As a Seoul'o traveler, Nathan found himself 100% submerged in his new surroundings and gaining a whole new appreciation for new cultures.
Bring back fabric from your next trip