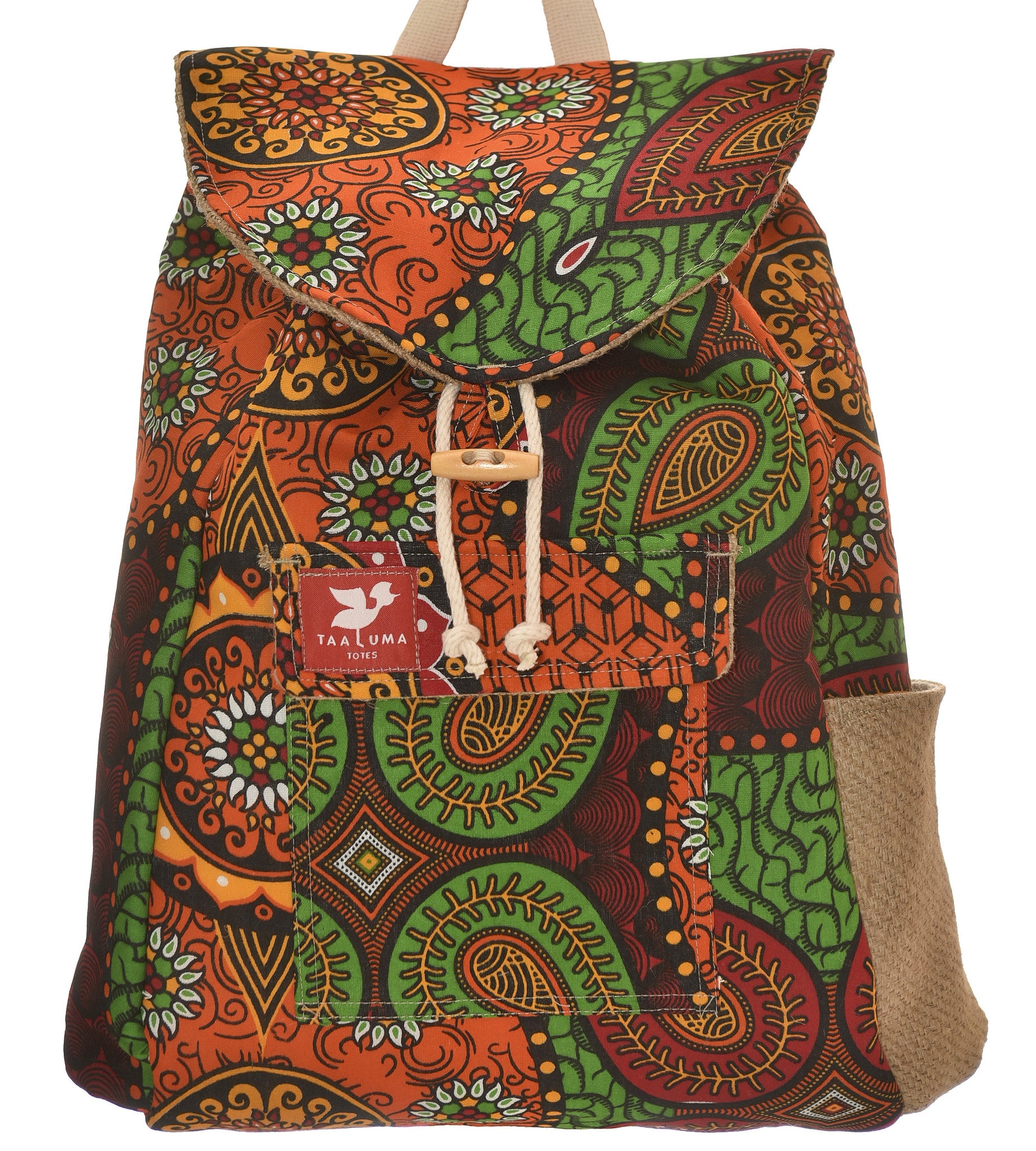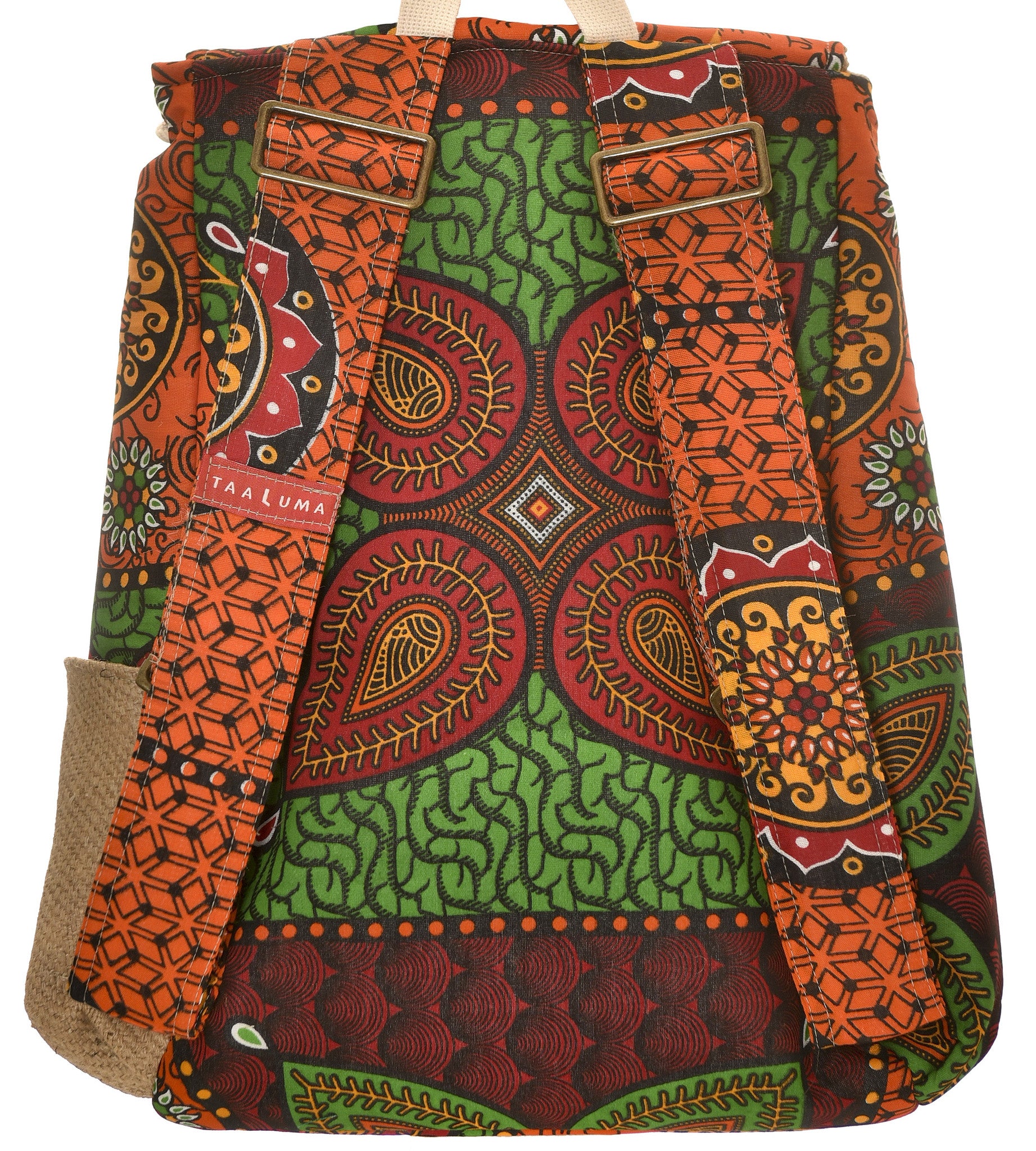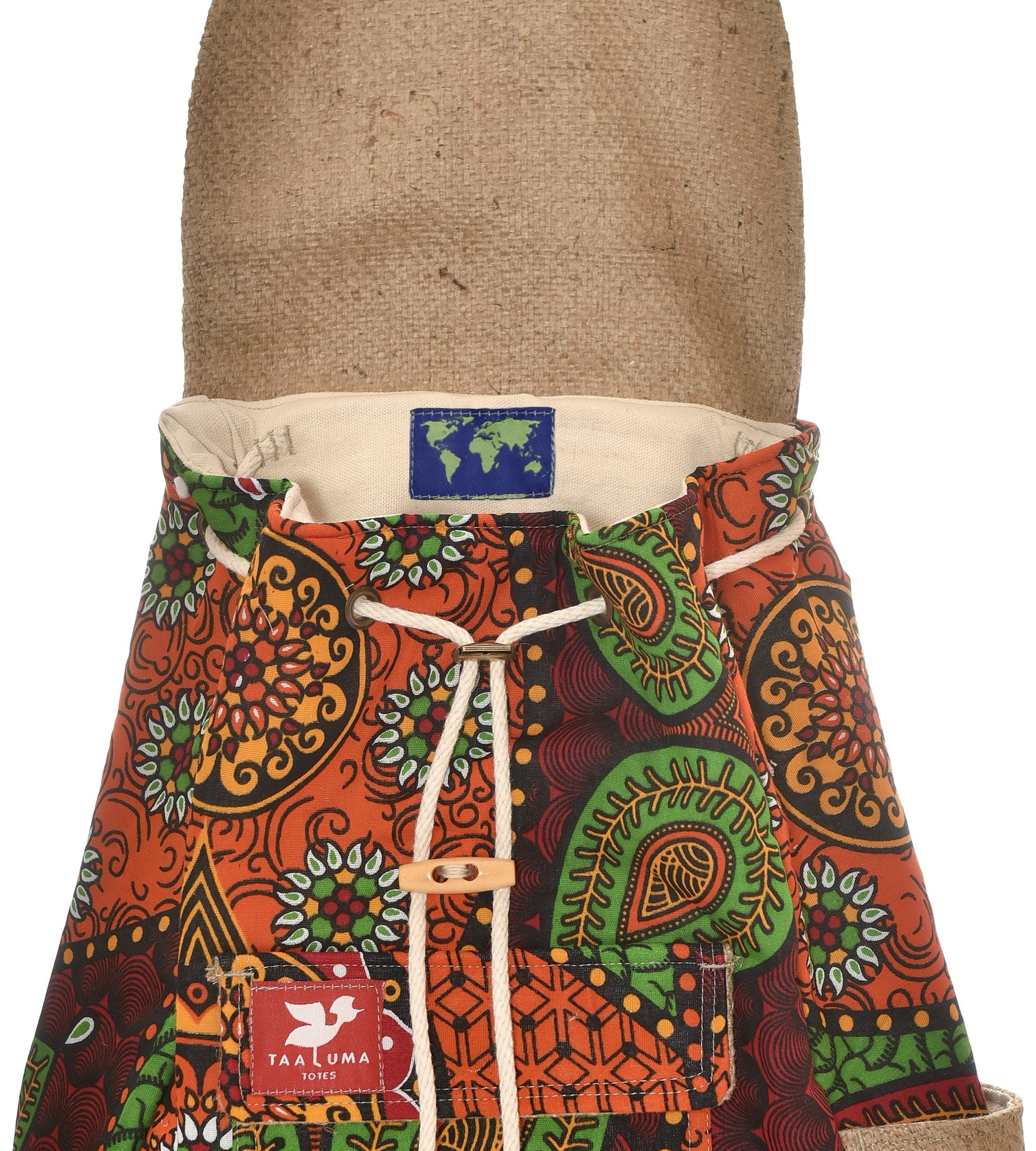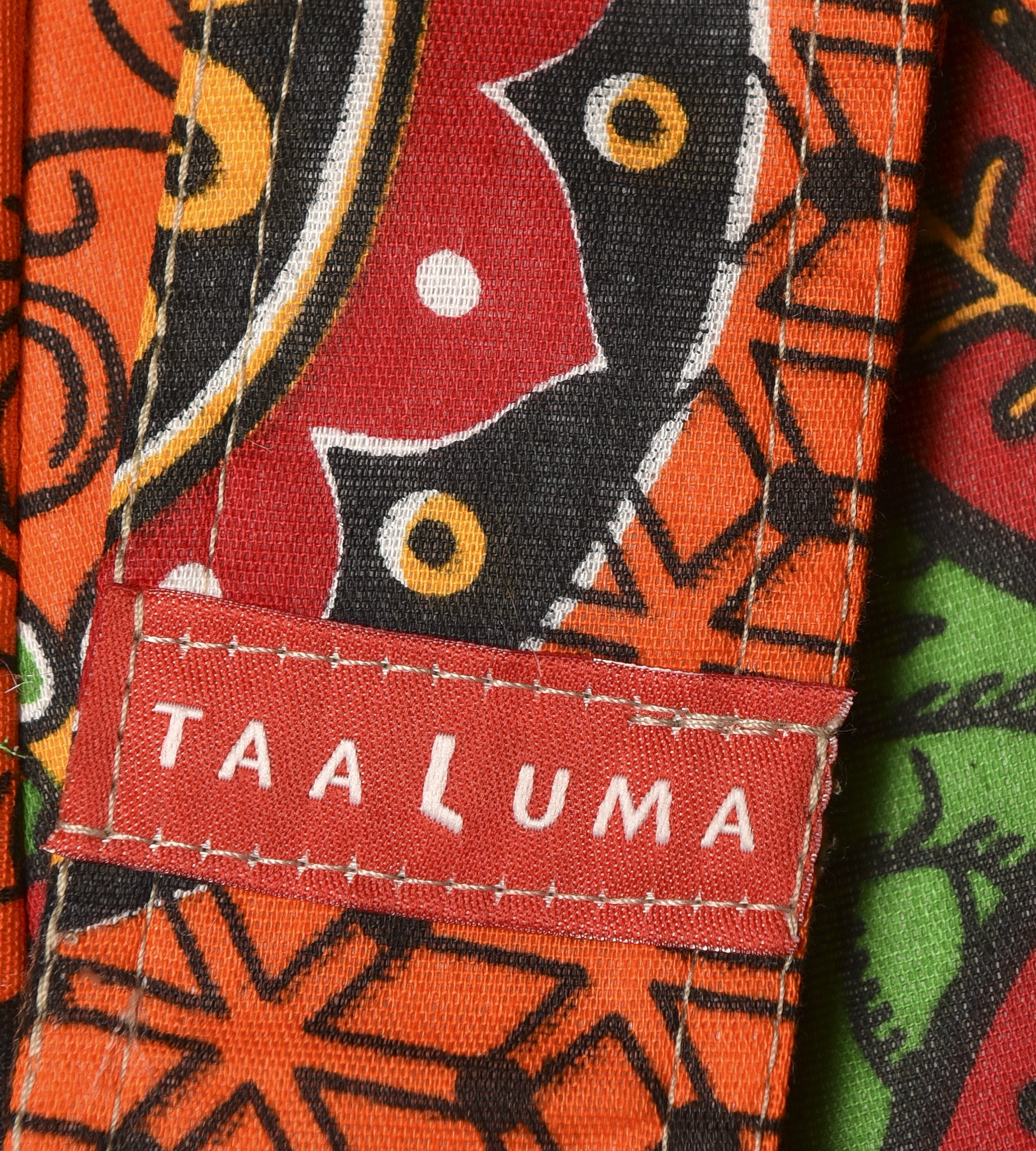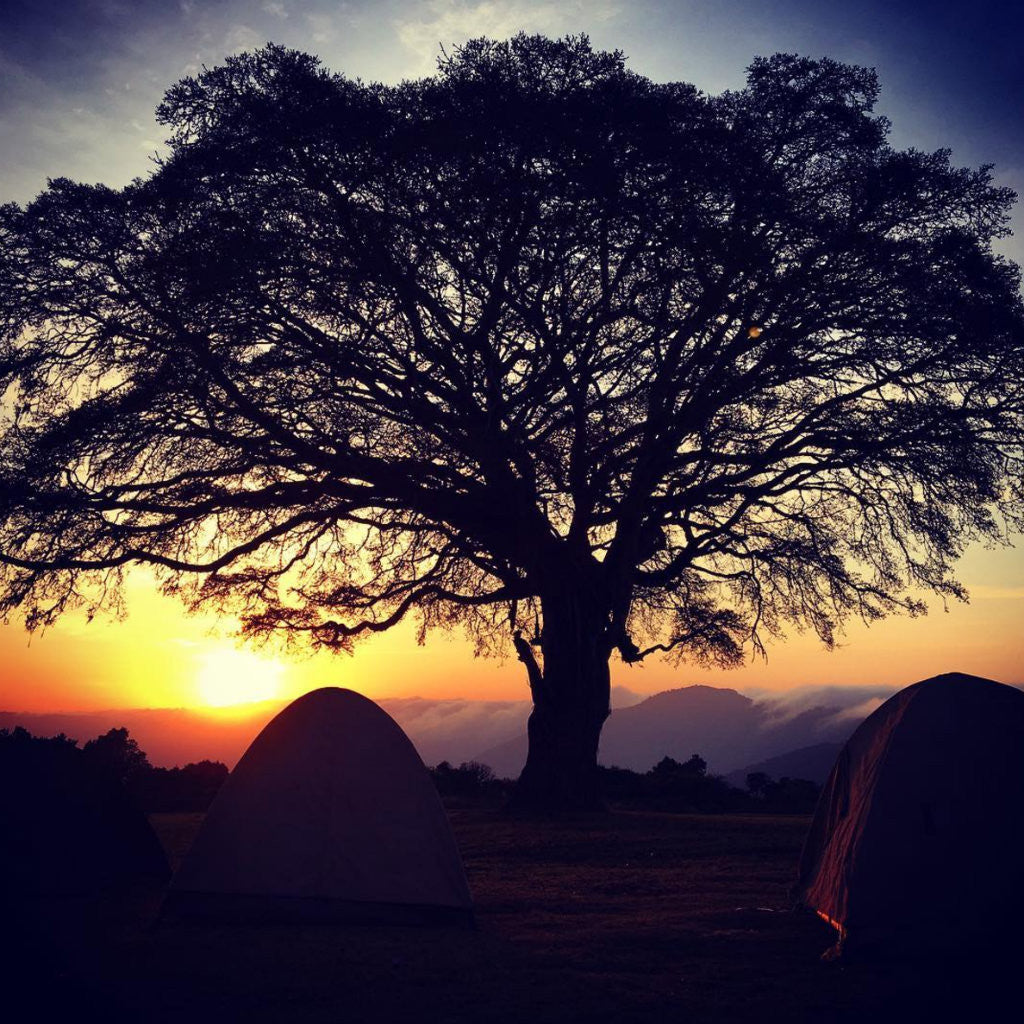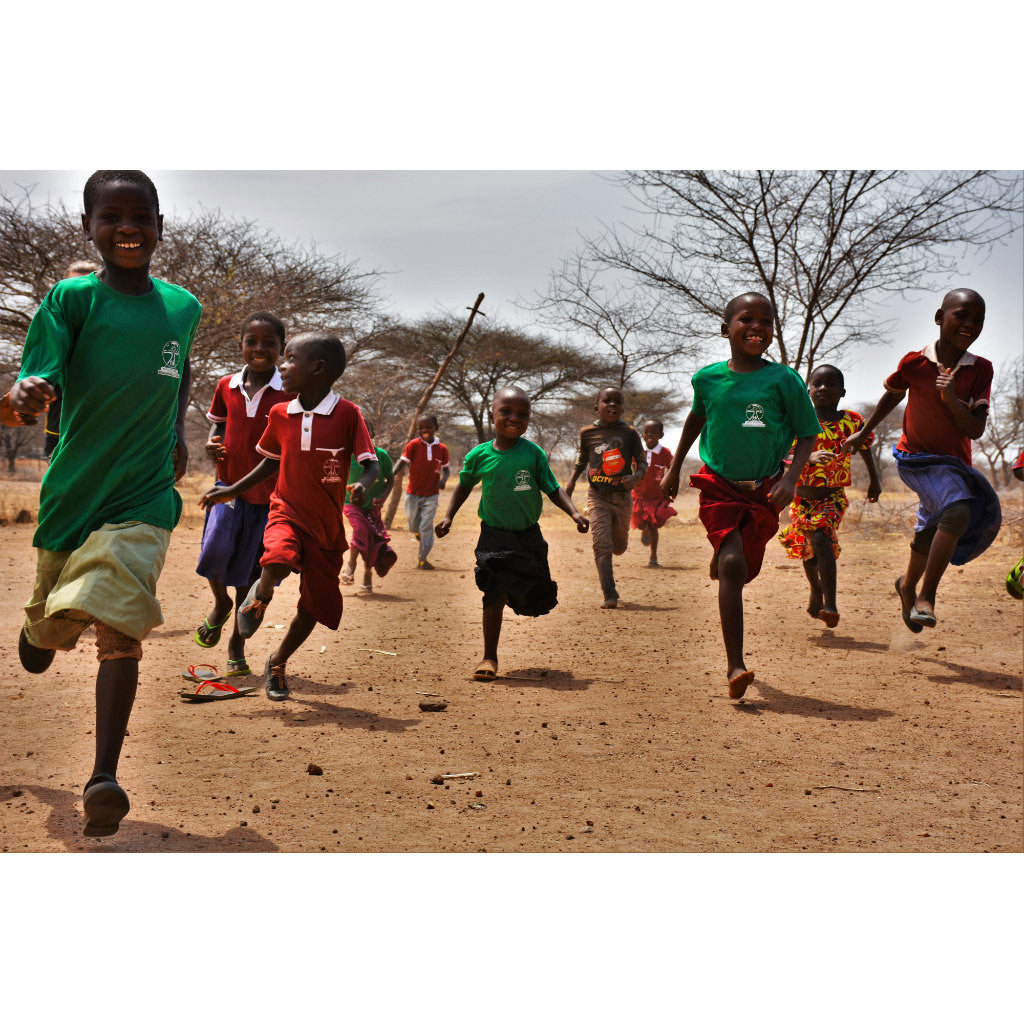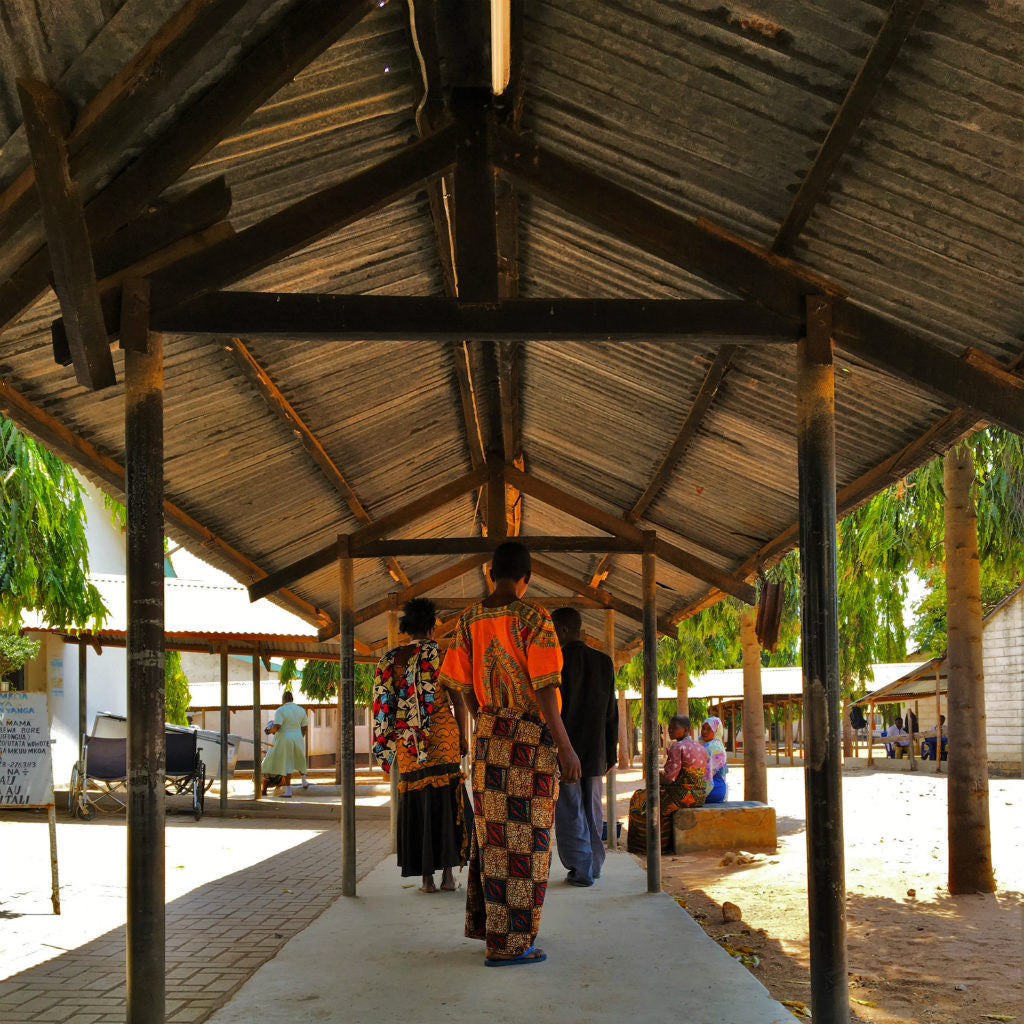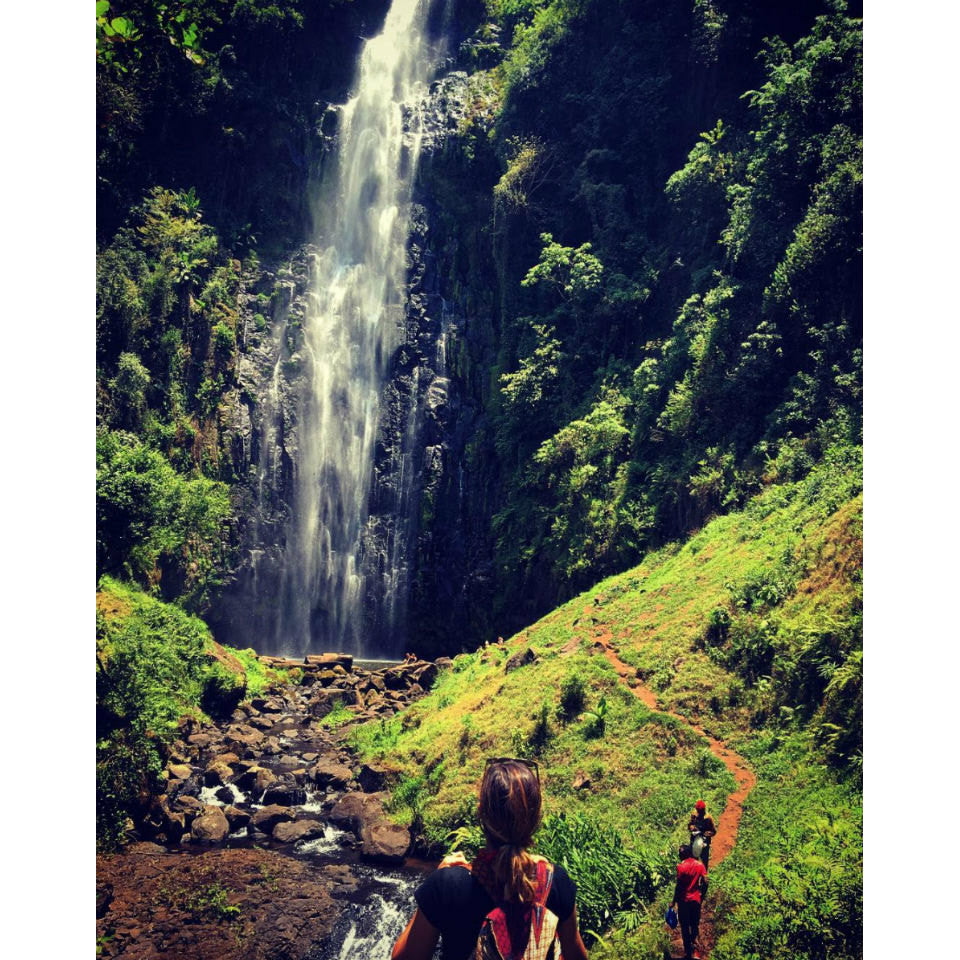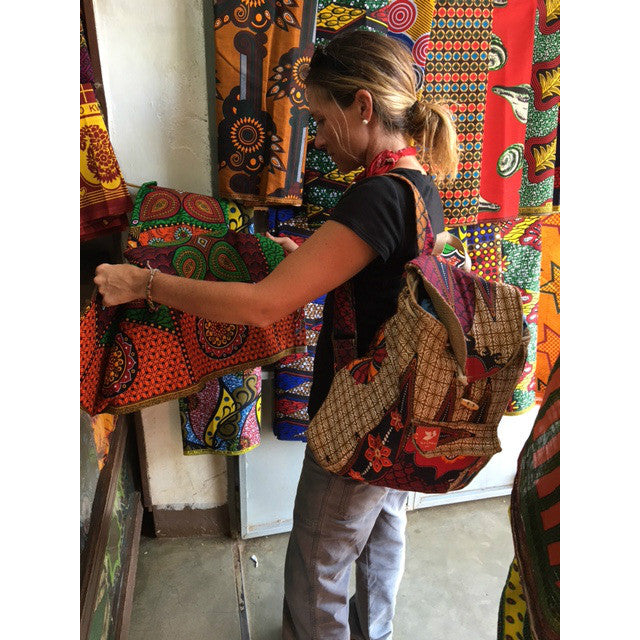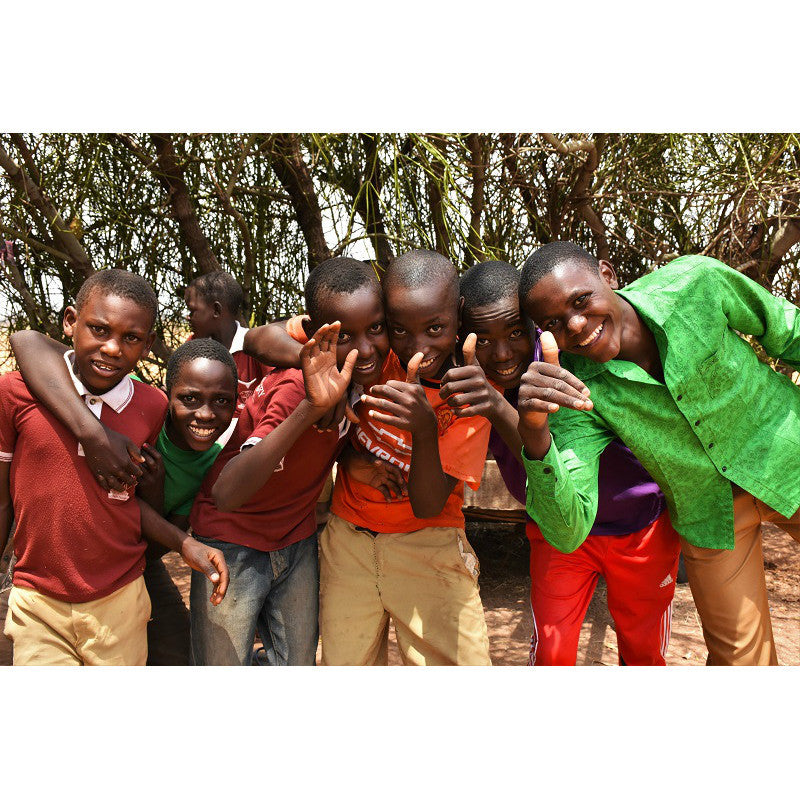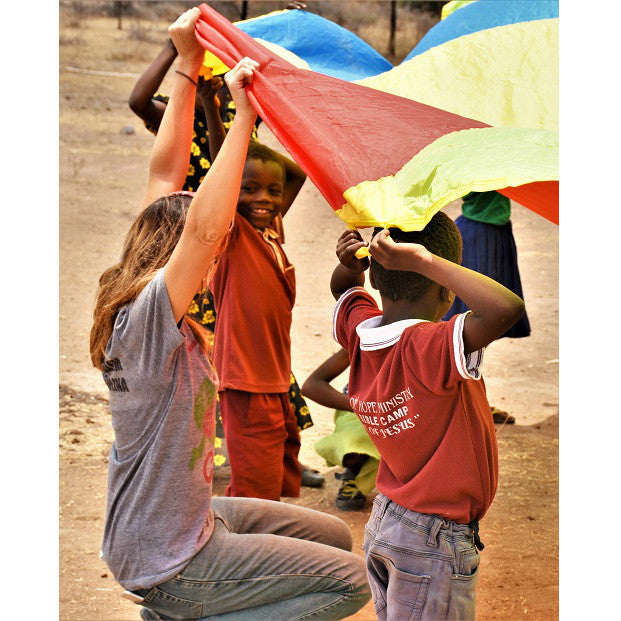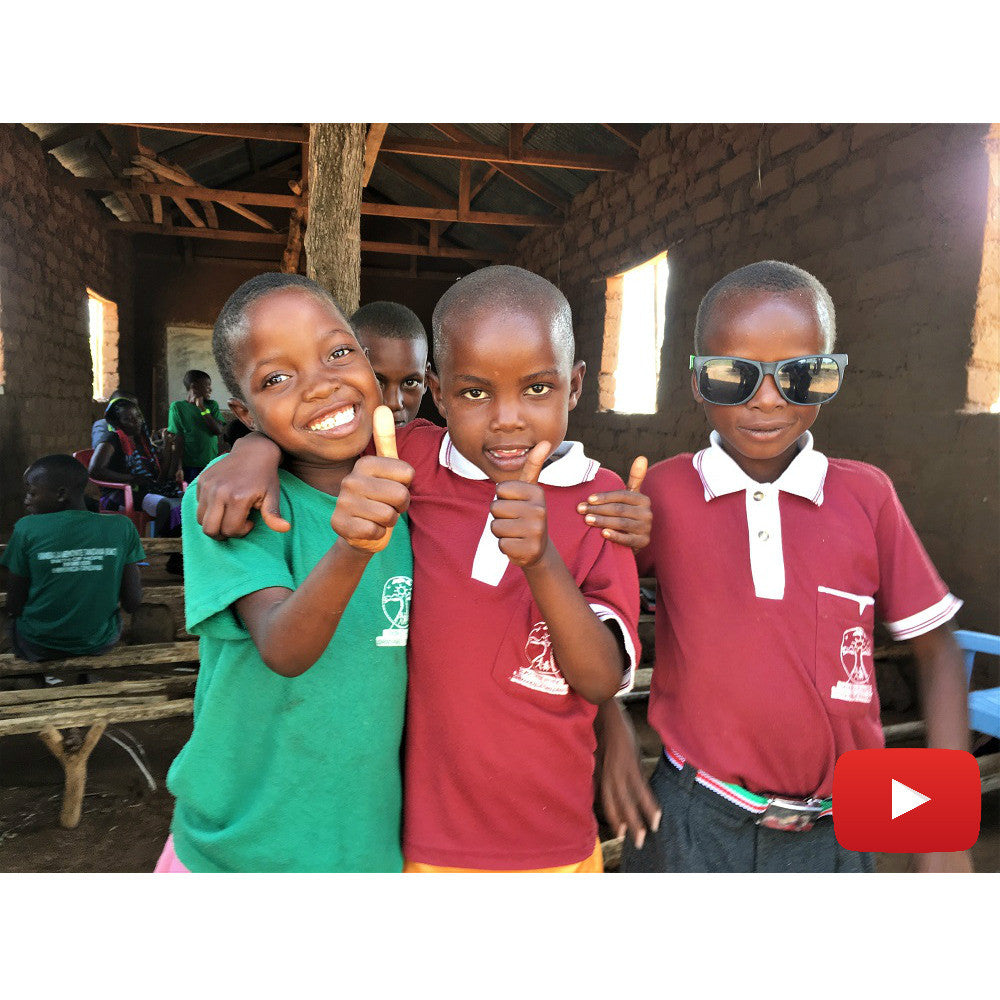 Tanzania Tote (by Kayla Griffith)
Fabric from Moshi, Tanzania brought to you by traveler Kayla Griffith.
"There are two basic divisions...khanga vs kitenge.  The fabrics are used for an incredible variety of things: skirts, dresses, blouses, trousers, curtains, tablecloths, bags, sheets...and the most popular- a baby wrap." —Kayla Griffith
1 of 28
Limited Edition:  Only 28 made.  Be 1 of 28.
Made in USA
Fits a 17" laptop
Carry-on approved
Traveler
Kayla Griffith:  As a doctor working in Tanzania, Kayla knows a thing or two about travel!  For her, the Tur-key to travel begins with catching as many sunrises and sunsets as possible. She loves spending time on the ocean, lakes or river because she finds there to be something particularly special about an afternoon on the Nicar-agua. Kayla Myanmar-vels over a new place by roaming the streets and markets with a local fruit in one hand and her Nikon in the other!
Bring back fabric from your next trip