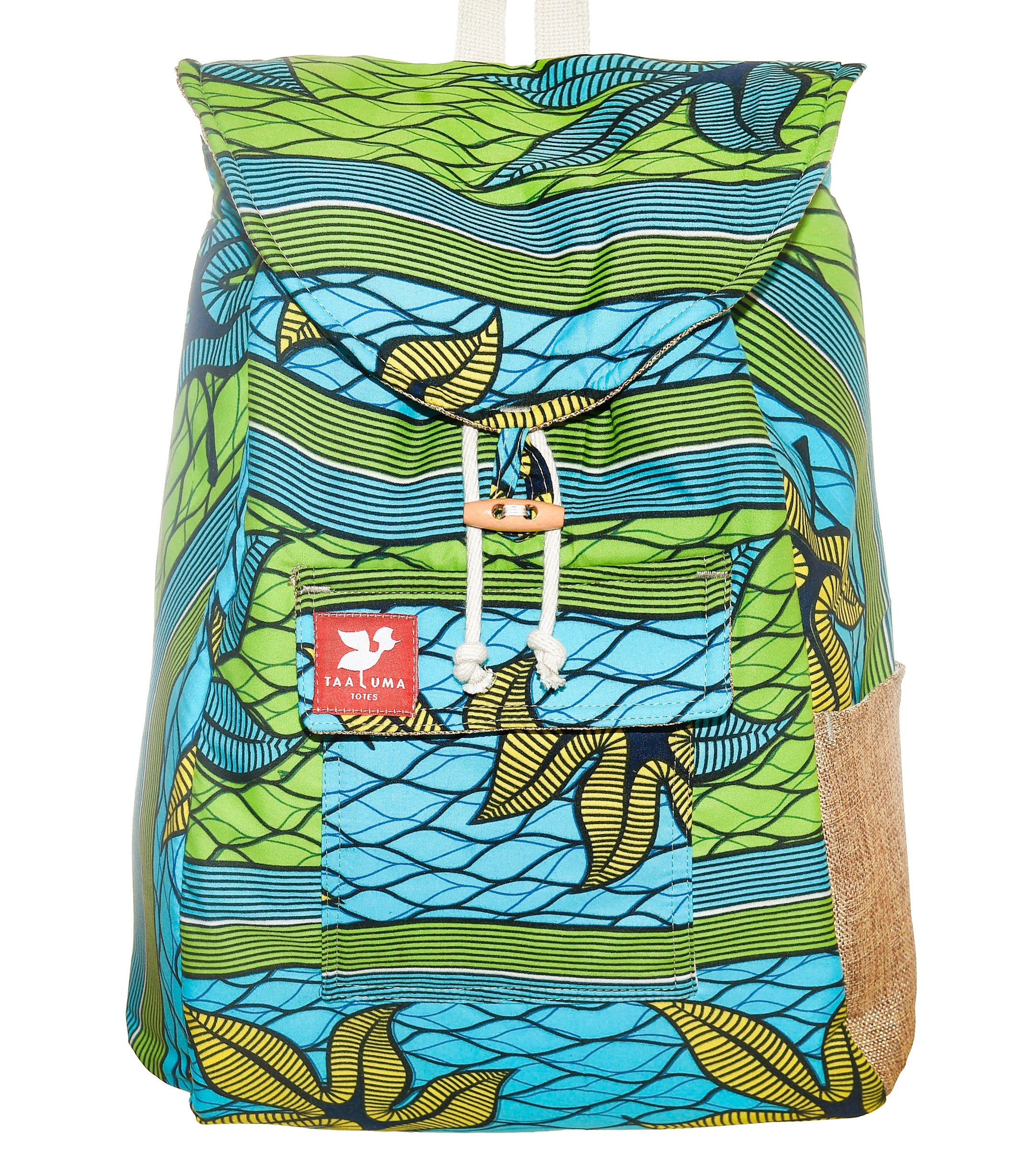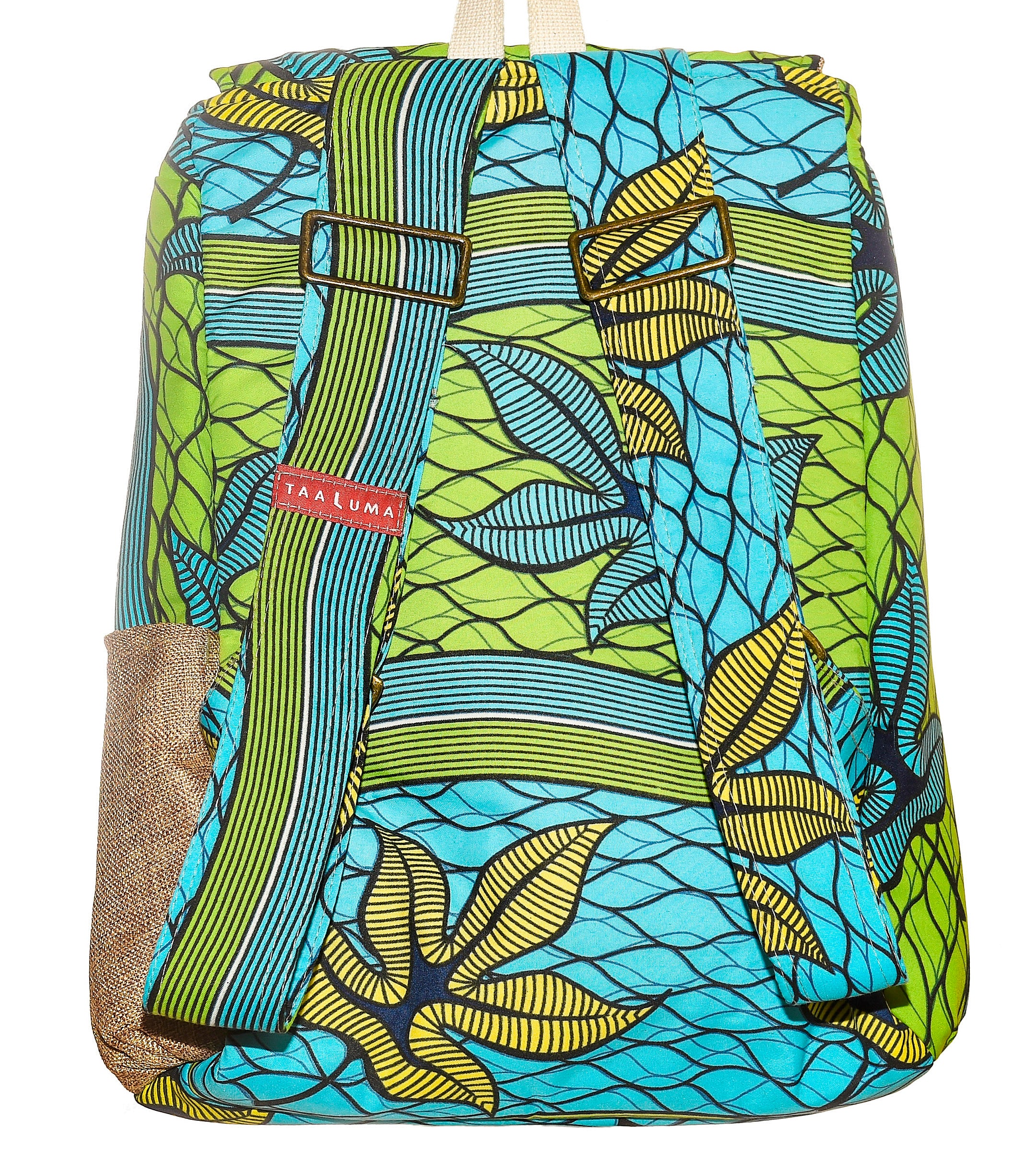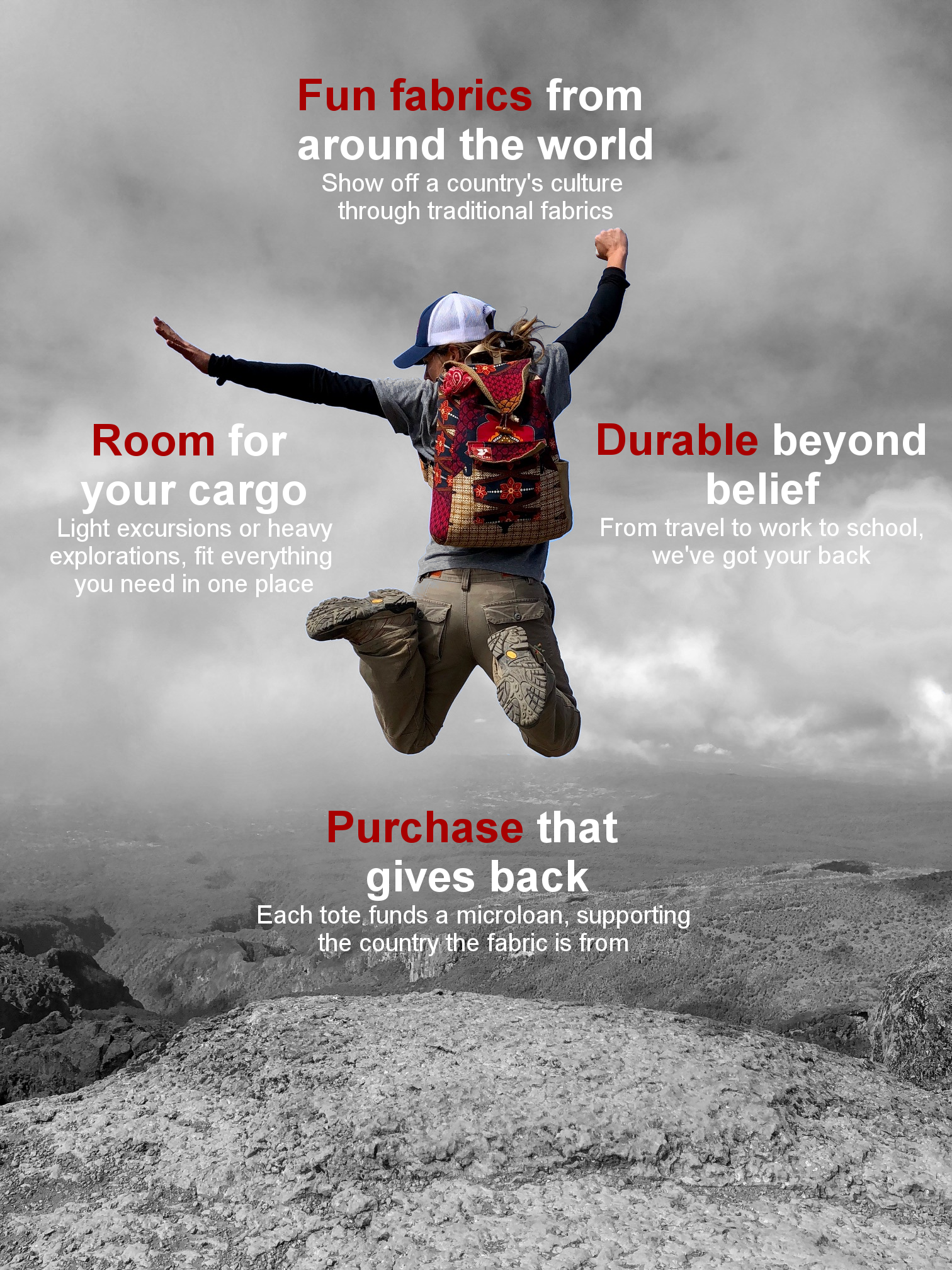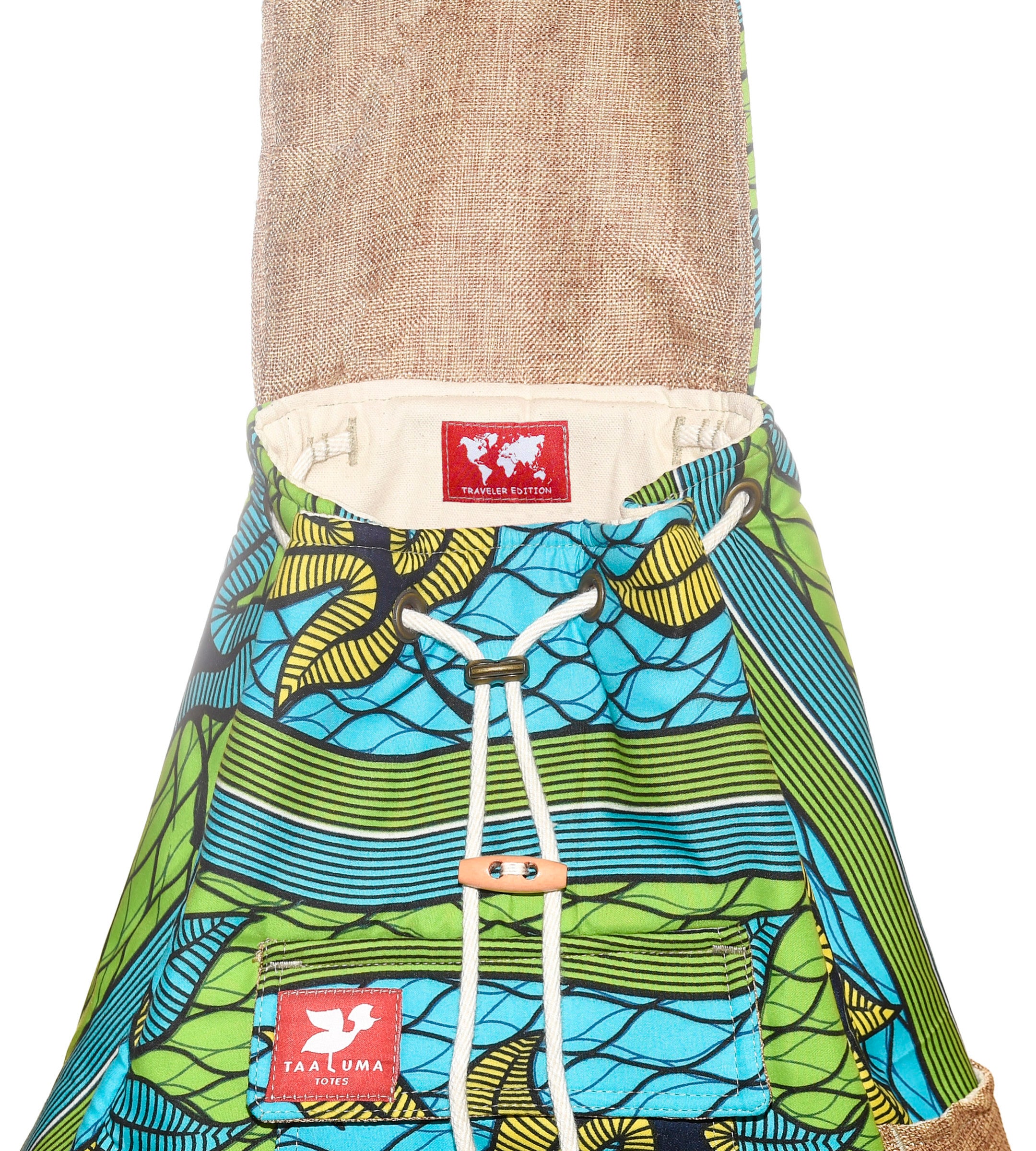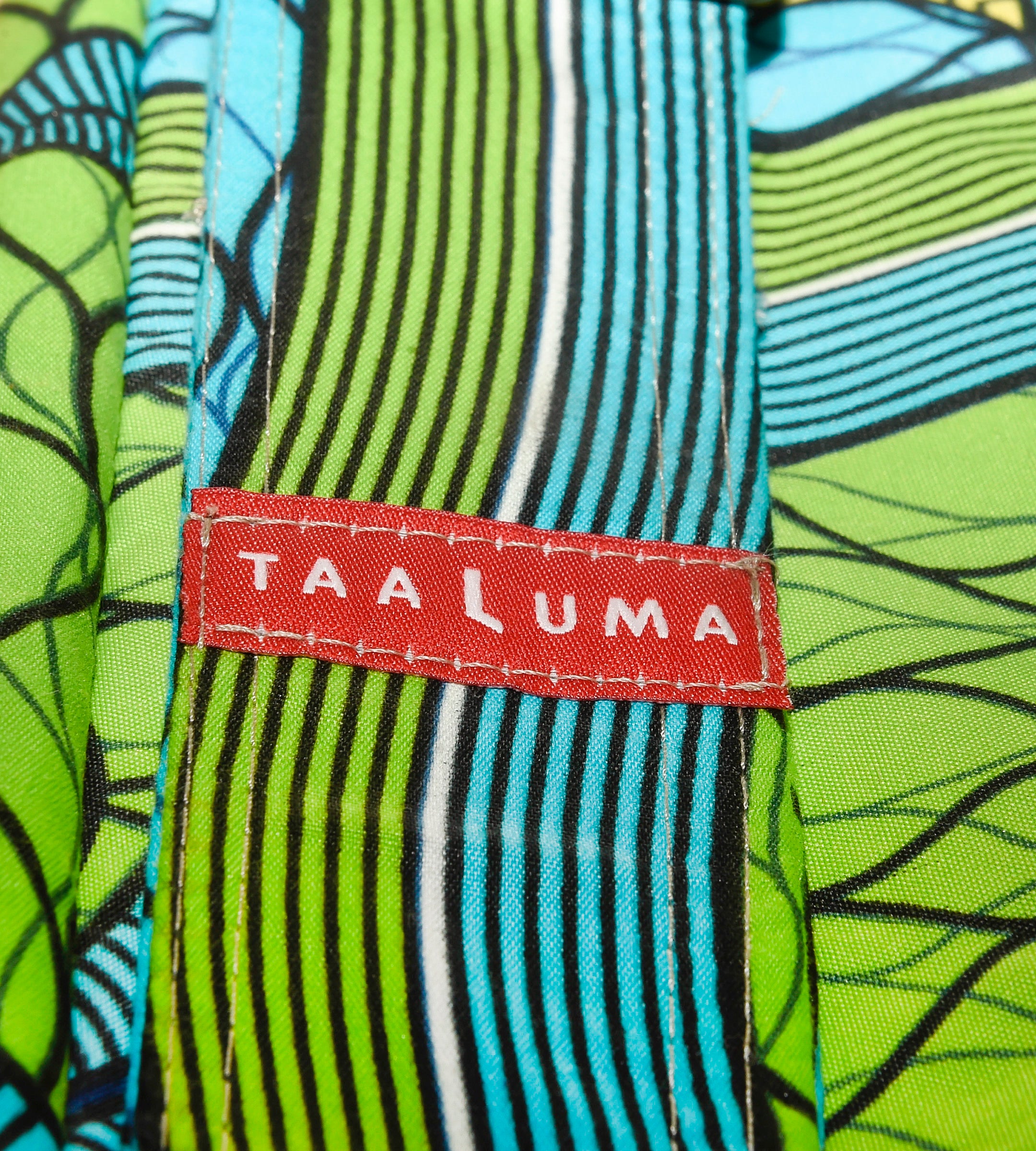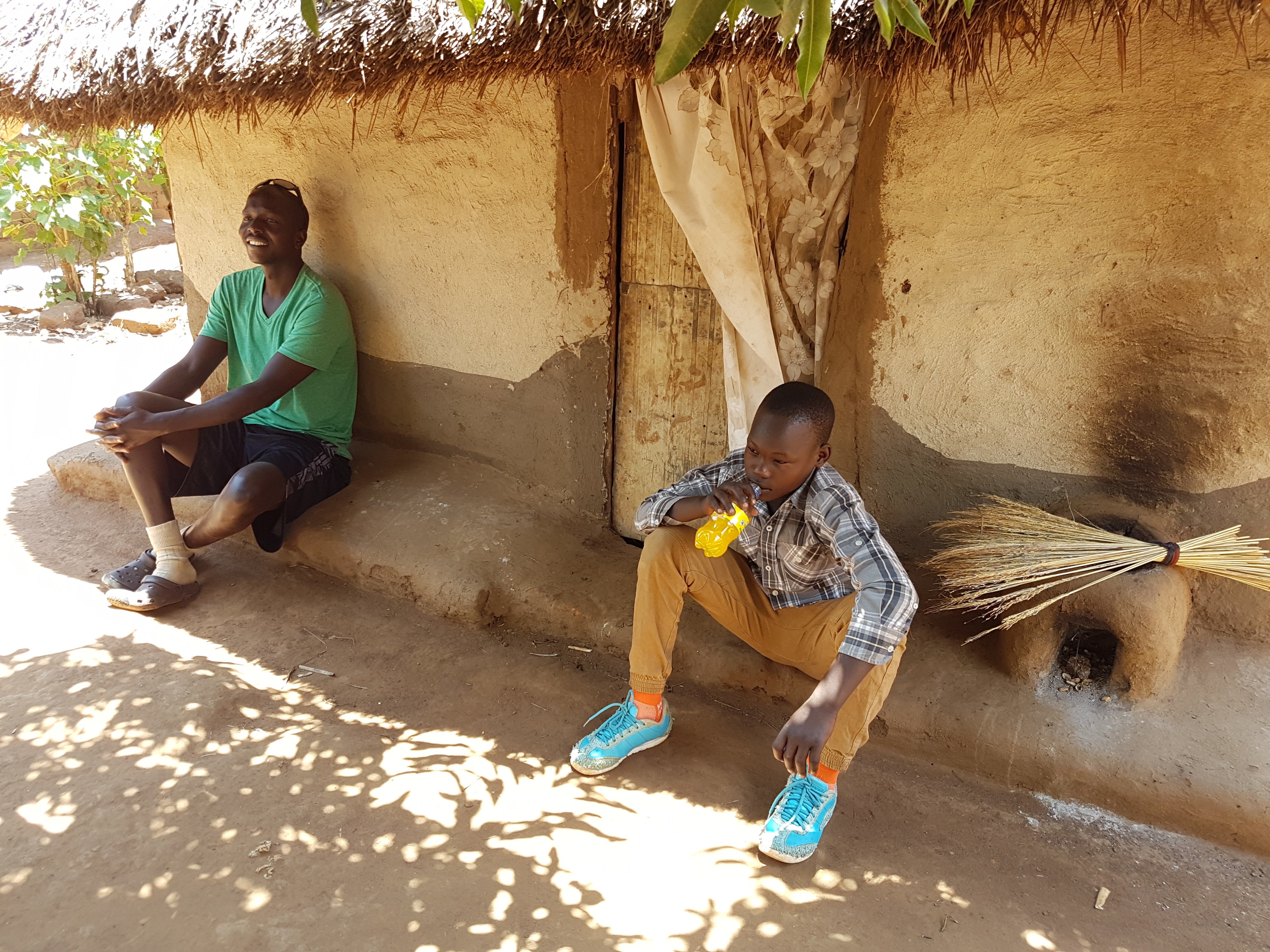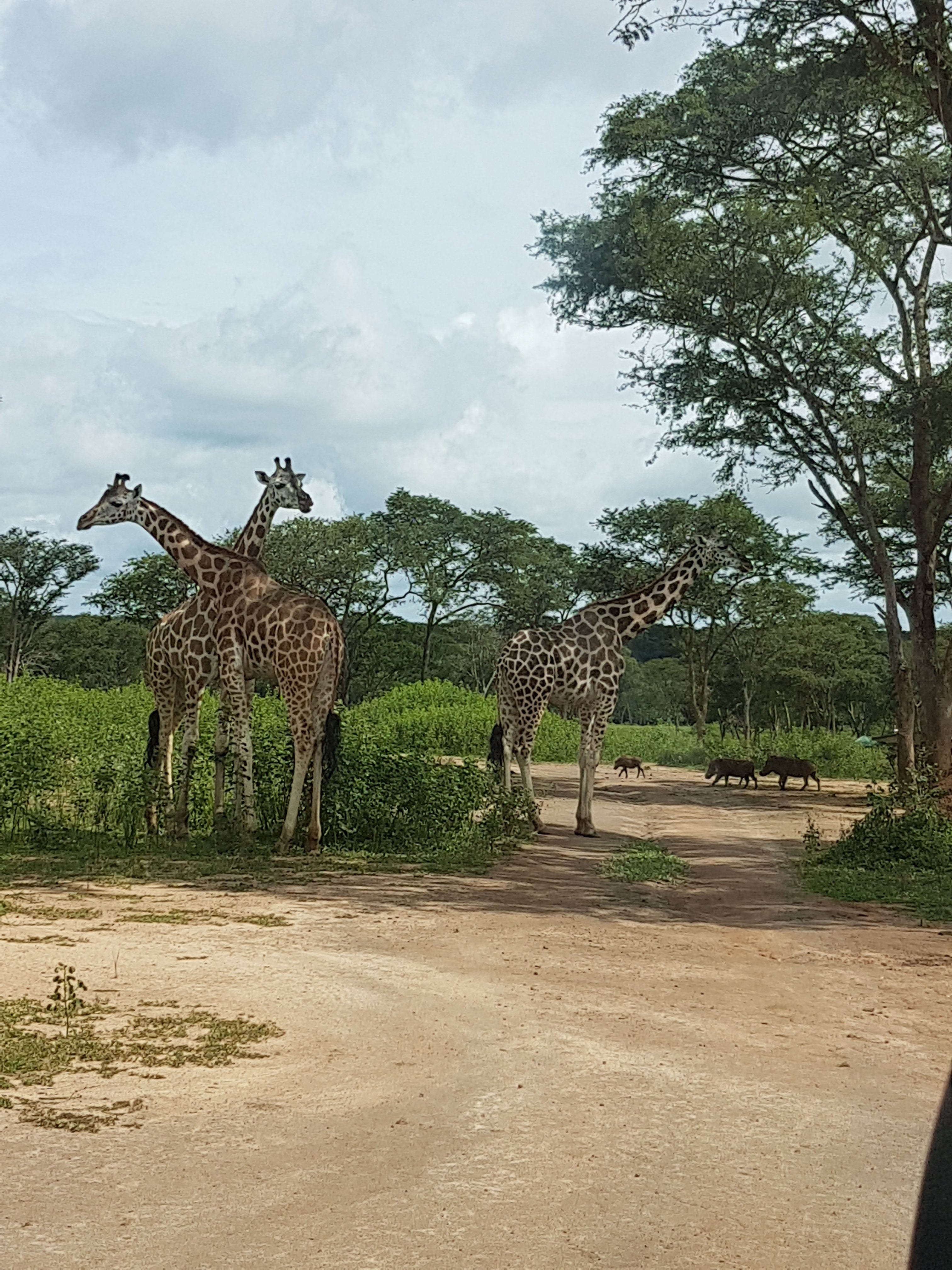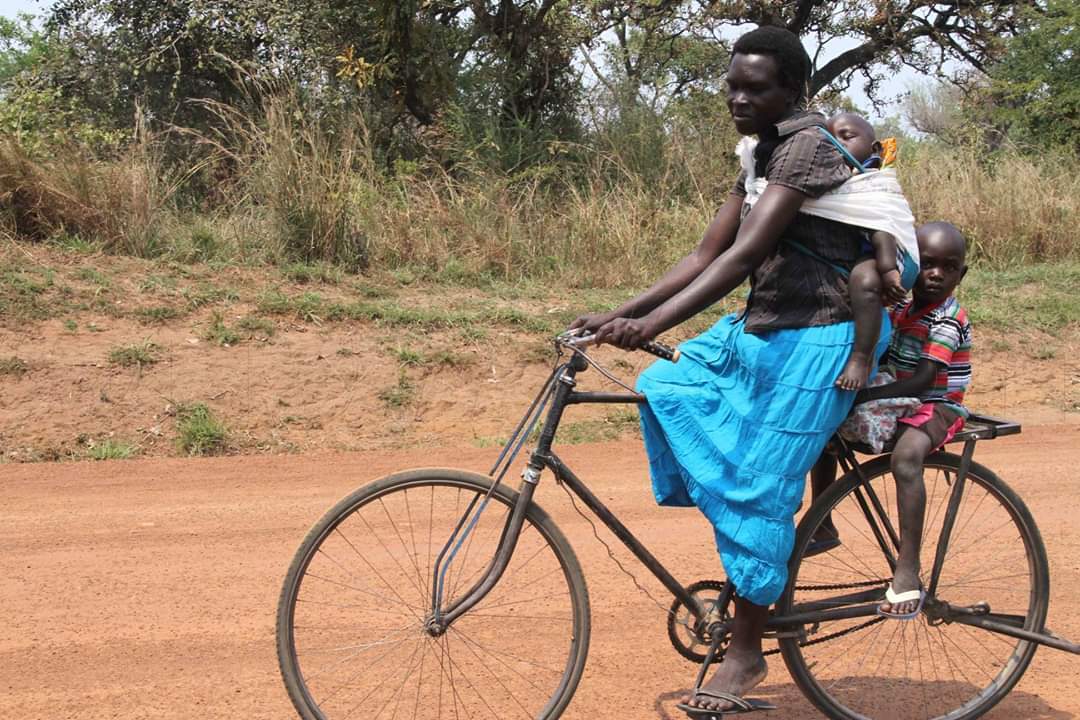 Uganda Tote (by Priscilla Cheng)
Traditional fabric from

Gulu, Uganda 

brought to you by traveler Priscilla Cheng.
"Fabric was found in Gulu, Uganda where over 30 years of civil war ensued at the hands of Joseph Kony and the LRA rebels. The town is incredibly vibrant despite the devastating effects of war that can still be seen. There are many amazing groups in the area doing incredible work to bring about hope and healing to these people in the aftermath of the war, but wars like these are entirely preventable.   We also spent some time in Gulu with an organization called Amani Ya Juu which provides training in tailoring and counseling for women who were formerly abducted by the LRA rebels during the war. The beautiful crafts they make which provide a living for their families is just a small testament to the healing they have found in the community and the hope they have for their children's futures." —Priscilla Cheng
Limited Edition:  Only 17 made
Made in USA
Fits a 15" laptop
Passport pocket inside
Traveler
Priscilla Cheng: Priscilla first went to Uganda in 2010 as part of a mission team and the Ugandan people completely swept her off her feet! She fell in love with the country and has continued to return to visit her Ugandan friends and family ever since. With each visit, there is a strong sense of resilience, peace and joy that she feels all around her. U'ganda see it to believe it!