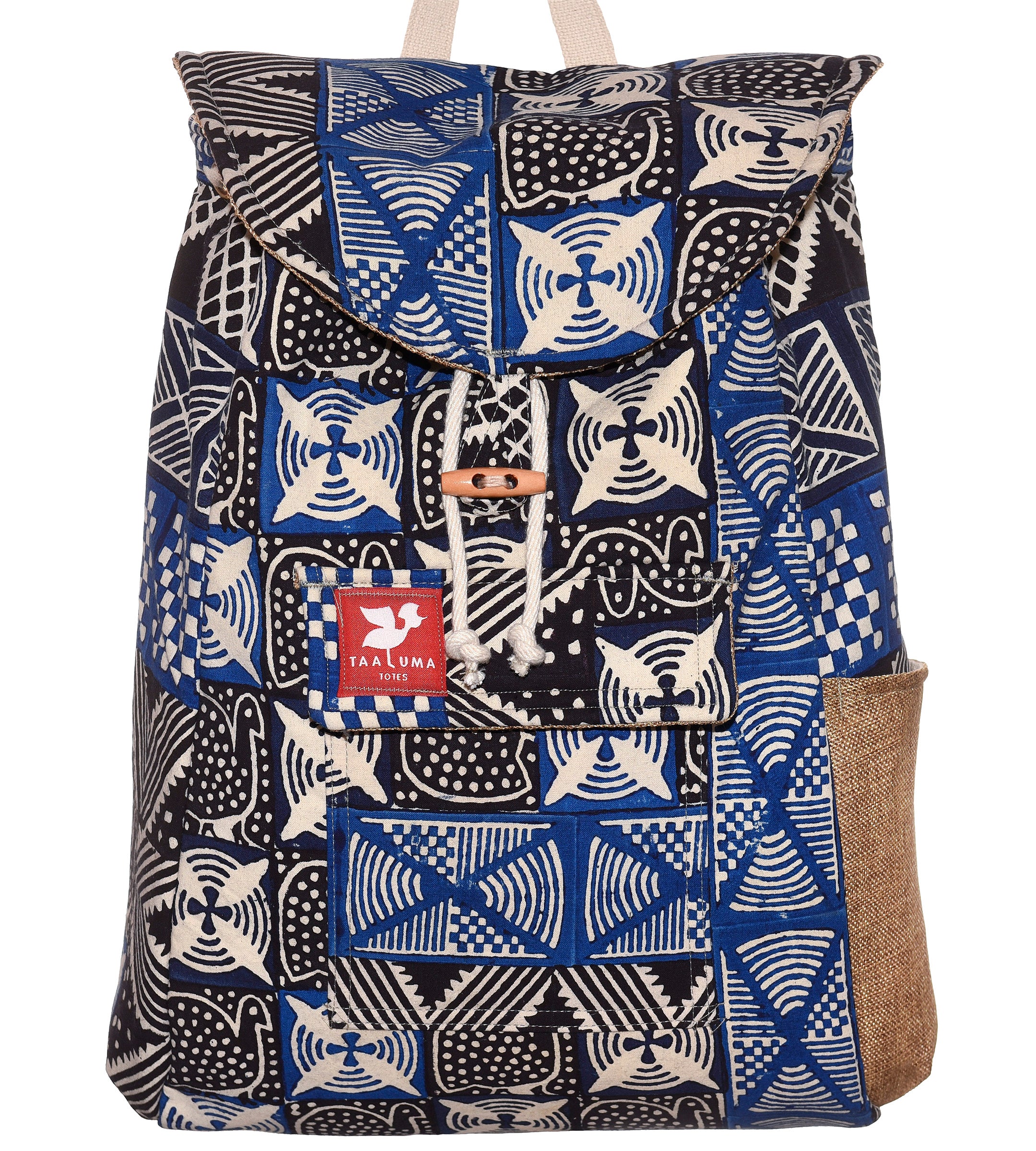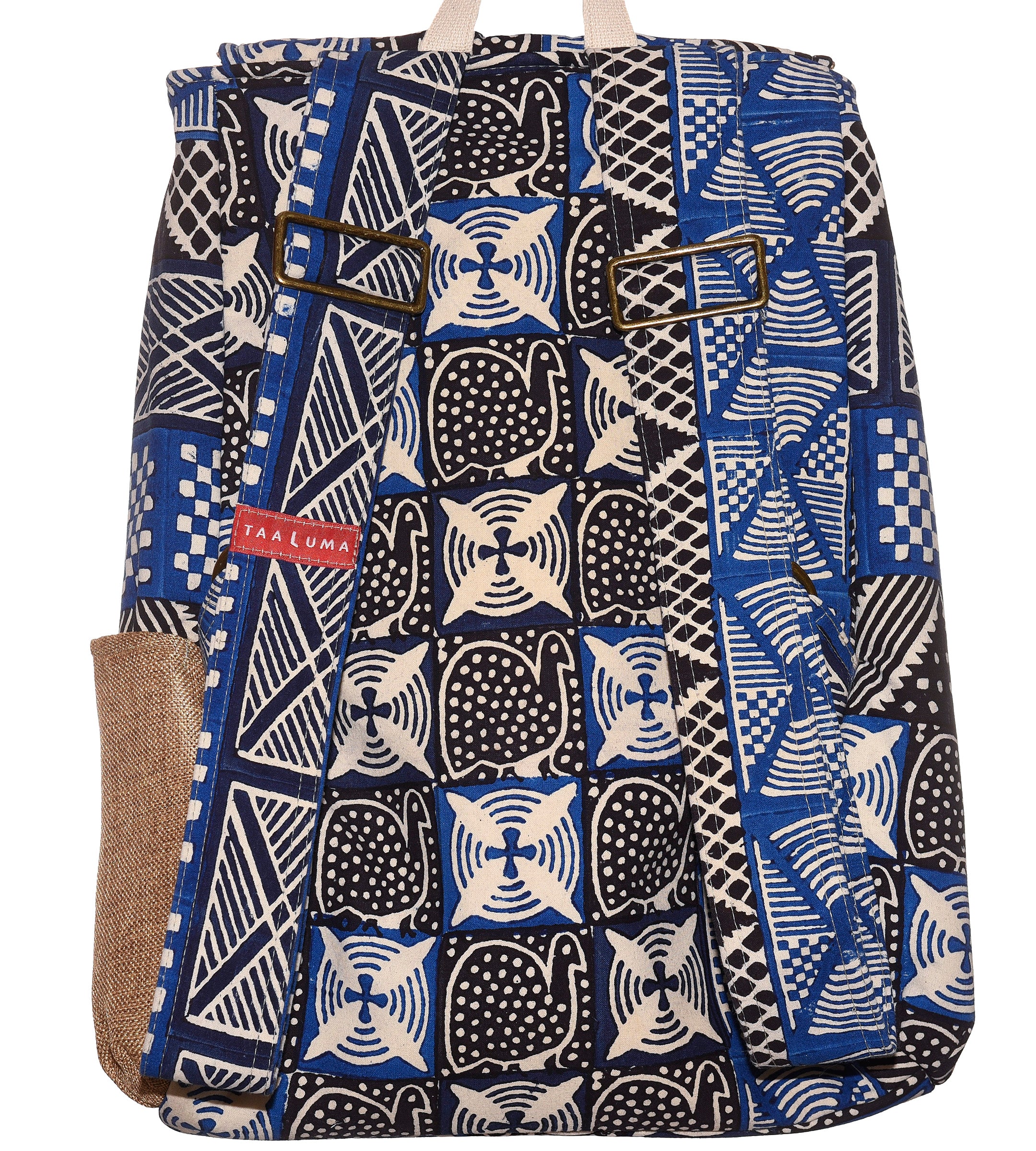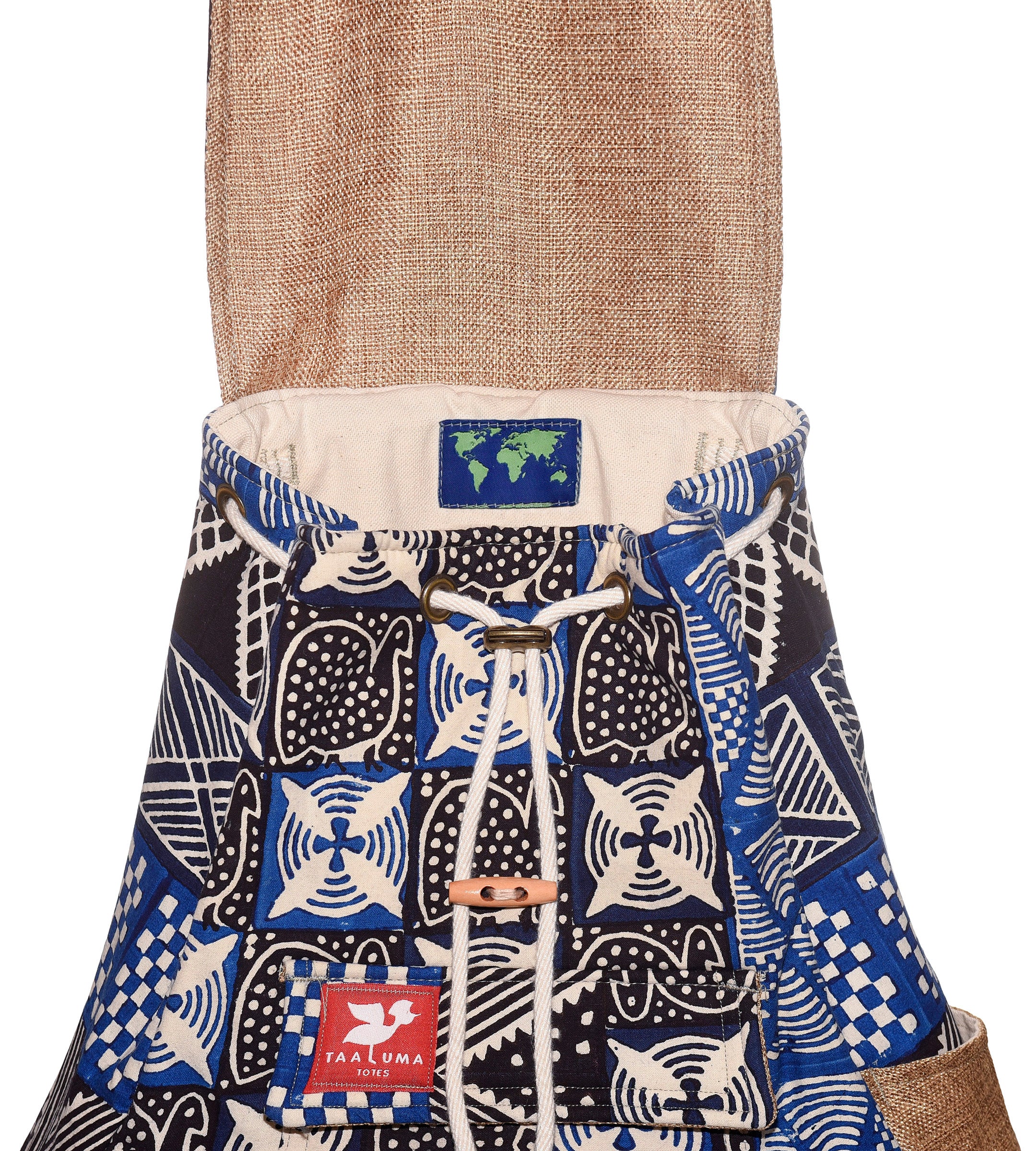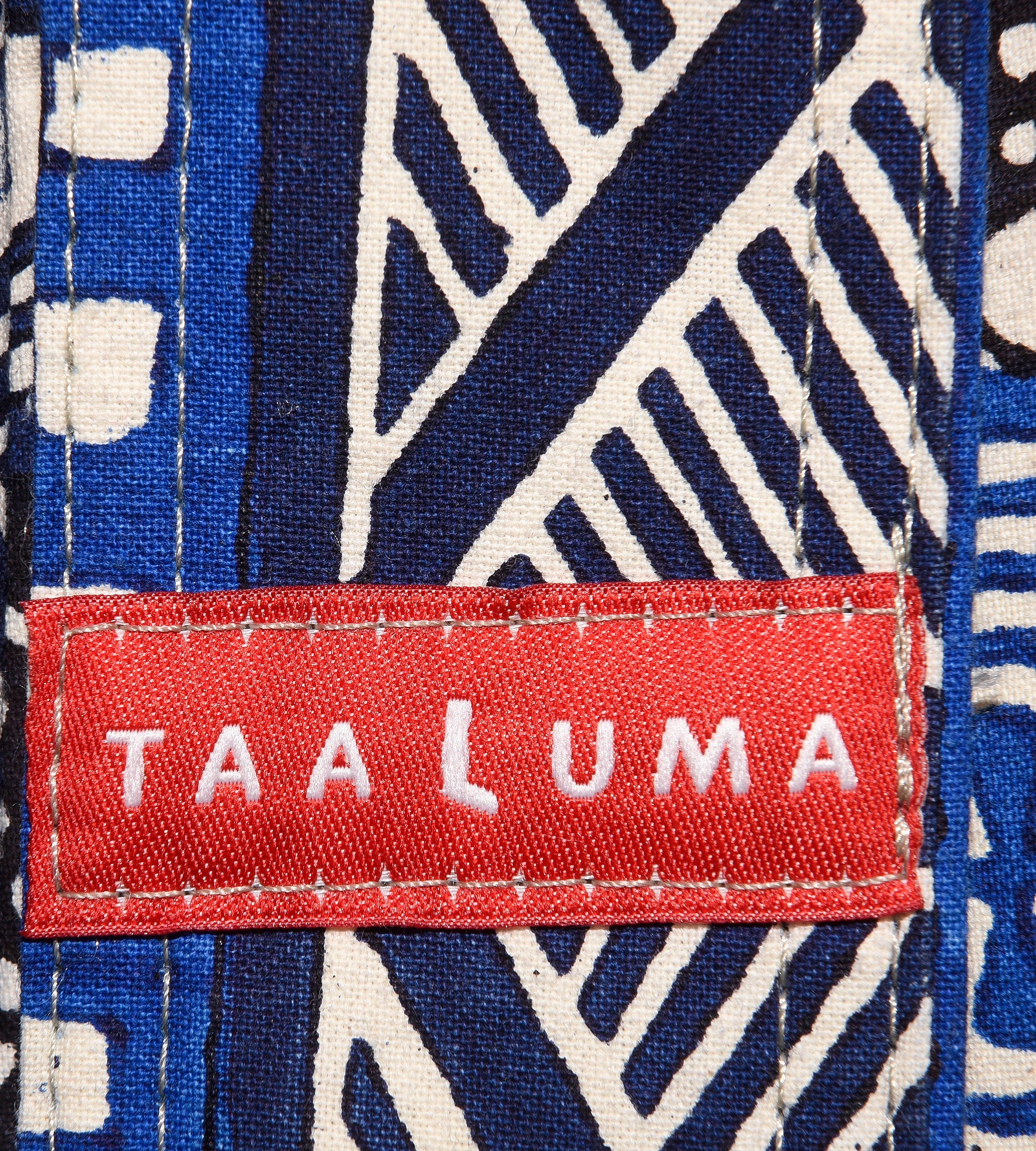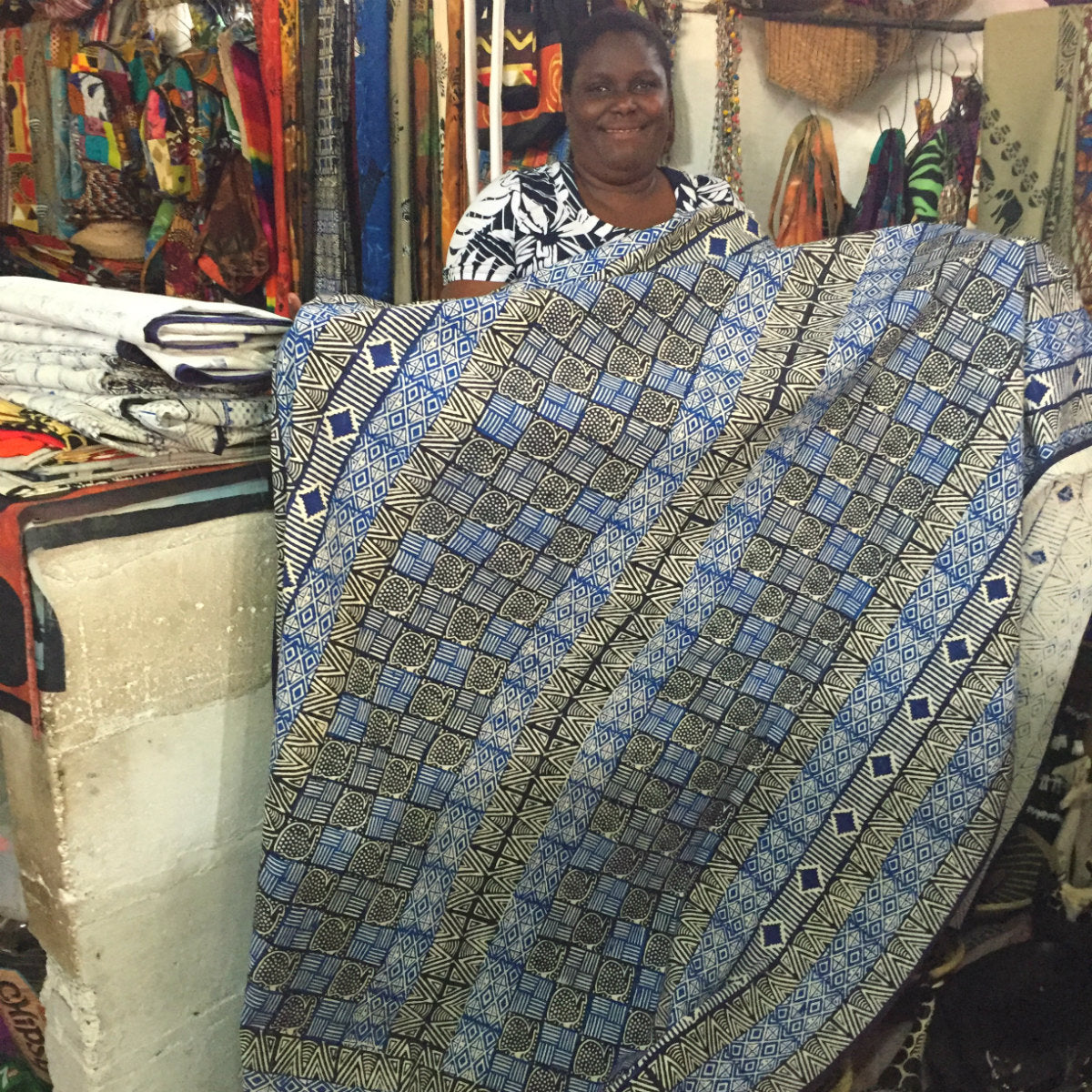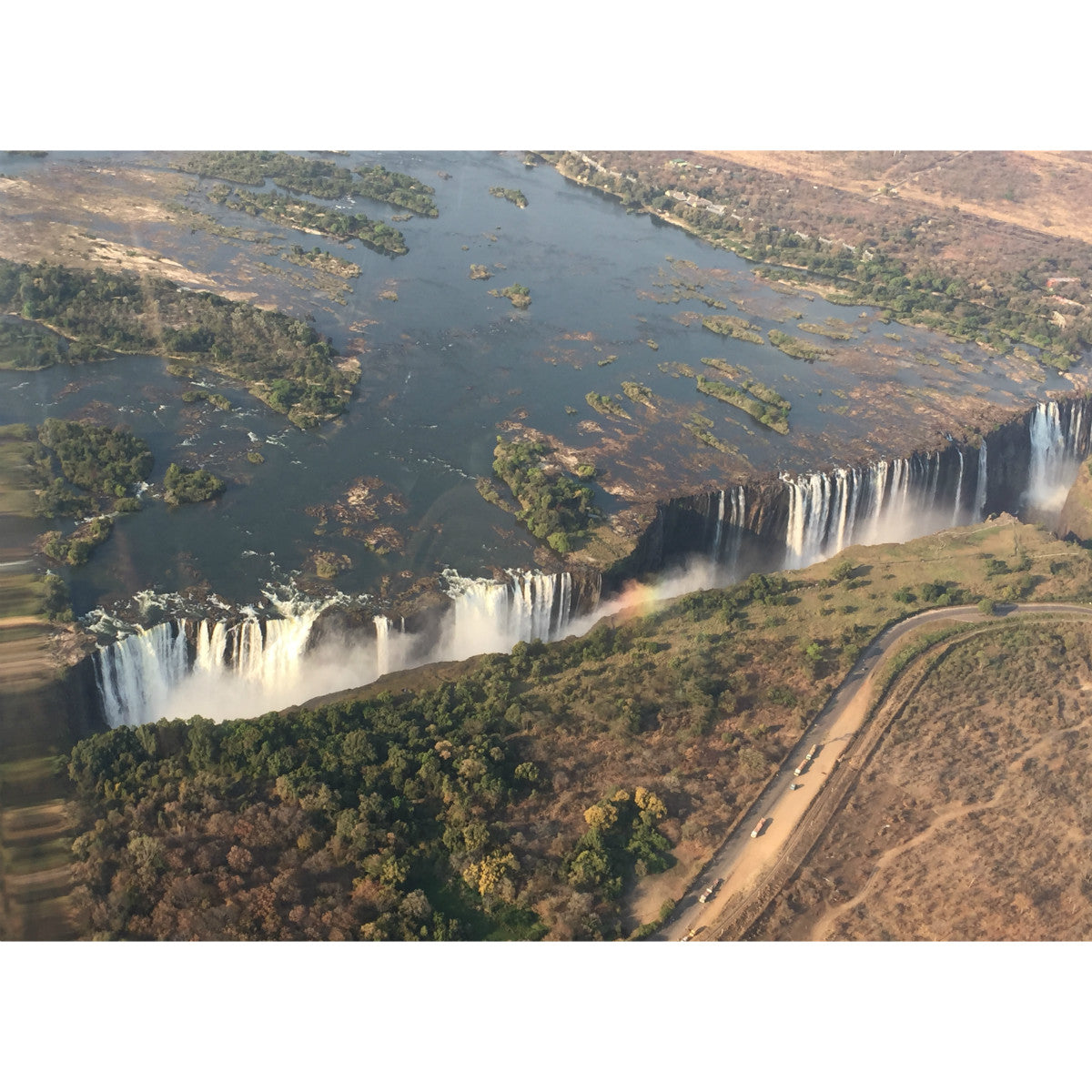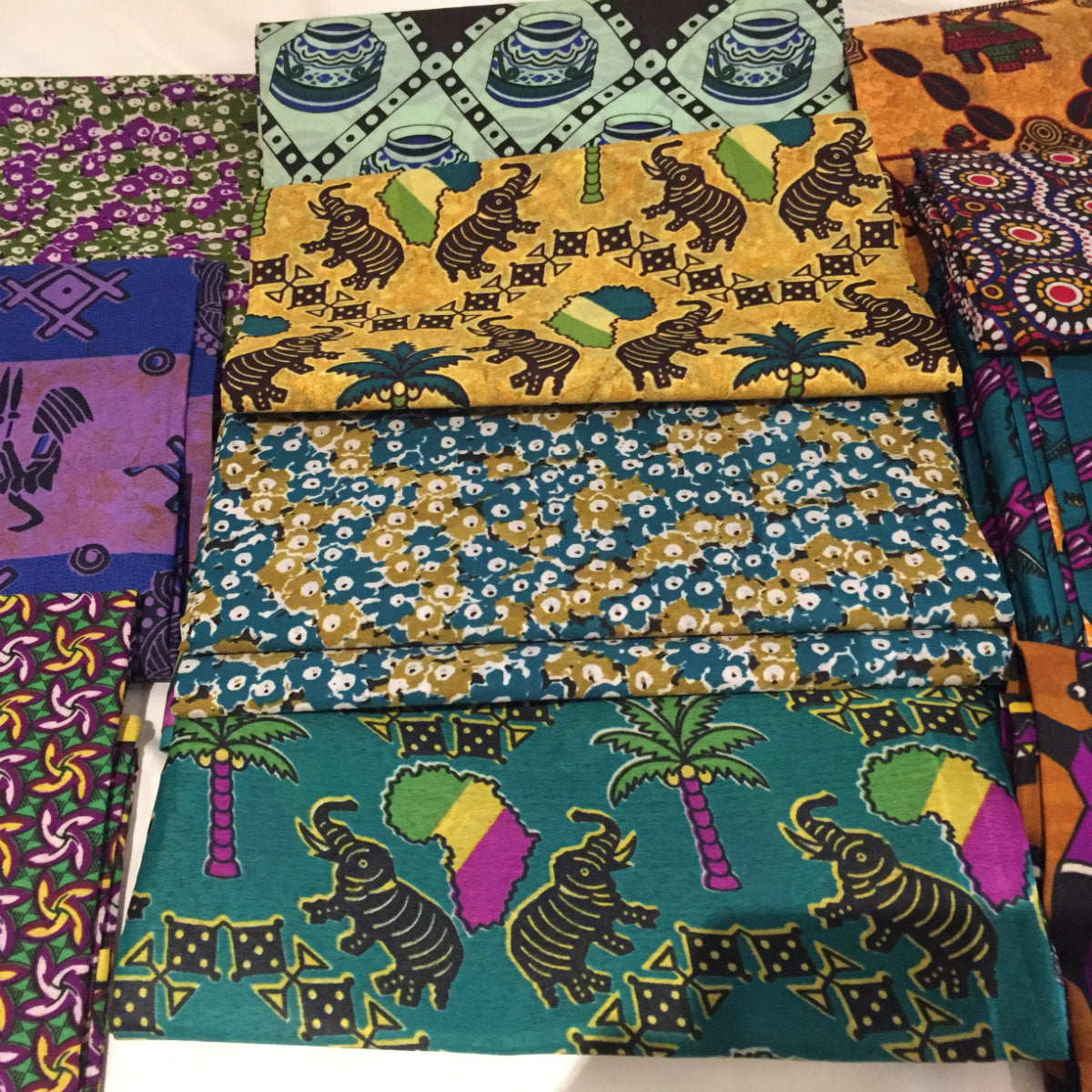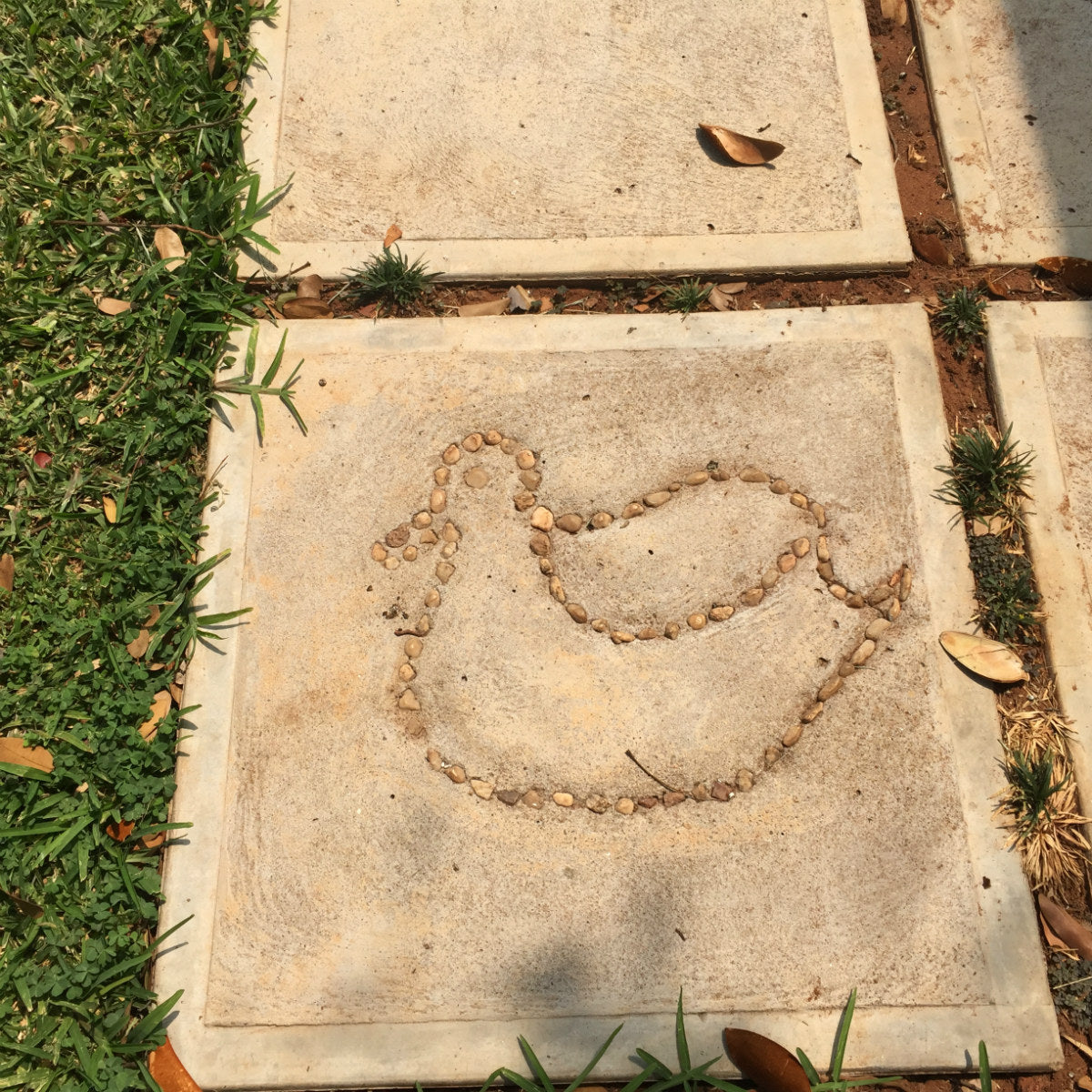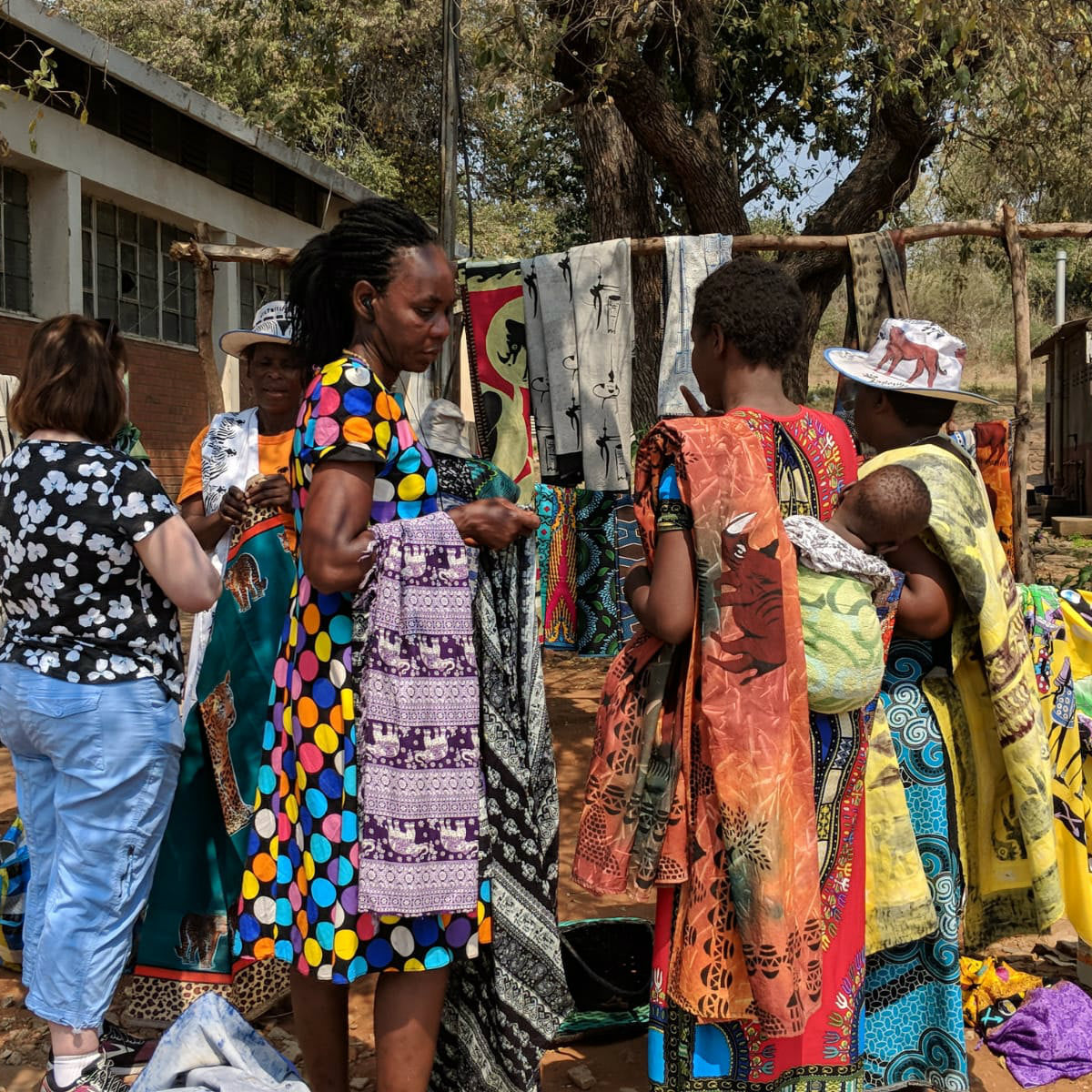 Zimbabwe Tote (by Angie Plante)
Fabric from Victoria Falls, Zimbabwe brought to you by traveler Angie Plante.
"Victoria Falls is also known as "the Smoke that Thunders" and is absolutely breathtaking. We enlisted the help of a taxi driver to find local fabric in Victoria Falls, Zimbabwe. I struck up a conversation with one of the [market] vendors and she proceeded to show me all of her fabric. I decided I wanted the Guinea fowl fabric which is hand-stamped using potatoes. The Guinea fowl is quite prevalent all over Africa, and I liked the whimsy of the print. We had seen animal stamped fabric as table linens in restaurants and shops around Victoria Falls." —Angie Plante
1 of 9
Limited Edition:  Only 9 made
Made in USA
Fits a 15" laptop
Passport pocket inside
Traveler
Angie Plante:  Angie and her husband like to Peru'se the world and learn about different people, cultures and the history behind them. She traveled to Peru to see the historical wonder of Machu Picchu and was blown away by the country as a whole. From its amazing historical wonders, to its natural wonders, to its cultural wonders, Peru is living Peru'f that there is so much of the world we can learn from!
Bring back fabric from your next trip